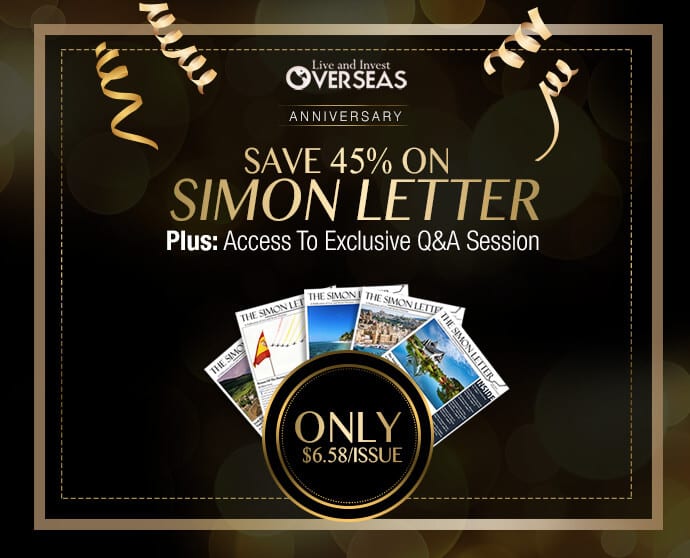 Over the last 20 years living and doing business around the world, Lief Simon has built a network of reliable and expert contacts he trusts—attorneys, bankers, tax consultants, and other advisors, both Stateside and in the jurisdictions where he spends time and money. These are the people who keep him up-to-date on important changes… as they happen.
We know of no other reliable source where this kind of from-the-scene intelligence from the world's top offshore havens is shared in real time by someone with real world, firsthand experience at all this. Simon Letter fills this gap.
What can you expect as a member of our Simon Letter global intelligence service? Everything you need to know to diversify your life, your assets, and your legacy globally, thereby safeguarding everything you've worked so hard to build.
Today, Day 8 of our Big 10th Anniversary Celebration Event, you can join Simon Letter at the unbelievably low price of $6.58/issue. That's a whopping 45% discount.
What's more, the first 20 readers to act, gain access to an exclusive Live Q&A with Editor Lief Simon, a unique opportunity to have all your questions answered by the expert.
Remember, this special deal, like every offer during our Big 10th Anniversary Celebration Event, is available for 24 hours only.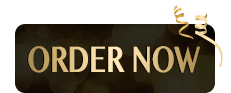 Here's what's included in your Simon Letter subscription when you subscribe today:
12 full issues of Simon Letter delivered to your email inbox—one per month. Each issue is packed with real-world insider information from people who are actually doing what they teach, practicing what they preach…
Special Report #1, on Asset Protection: 6 Strategies For Bulletproofing Your Financial Future…
Special Report #2, on Wealth Building: 3 Evergreen Investment Strategies To Calmly And Confidently Weather Any Financial Storm…

Special Report #3, on Offshore Banking:

6 Drop-Dead Simple Foreign Bank Account Destinations…
Special Report #4, on Complete Global Diversification: My 5 Favorite Offshore Jurisdictions…
Special Report #5, on Second Citizenship: How To Get A Second Passport In As Little As 183 Days…
A $100 gift certificate good for using against enrollment in any of our Live and Invest Overseas conferences…
Access to Offshore Living Letter. This complimentary email newsletter is delivered twice weekly and keeps you up to date in real time on what is happening in the offshore investing world…
Access to our world-class rolodex. Our top contacts—including bank, tax, real estate, and legal resources and experts—from across the globe…
For The First 20 Readers To Act Only: Access to an exclusive Live Q&A with Editor Lief Simon, a unique opportunity to have all your questions answered by the expert…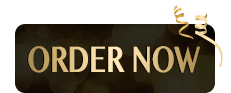 Simon Letter—Lief's Personal Guarantee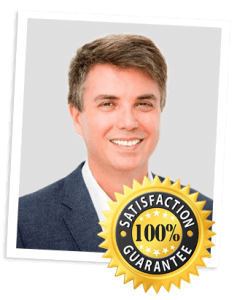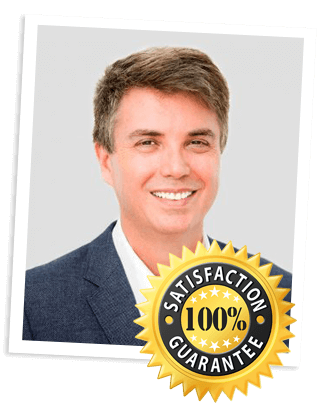 I understand that you might be skeptical that my advice in Simon Letter will give you the tools you need to diversify globally and to bulletproof your families' financial future.
But while you might be skeptical, I am absolutely confident that Simon Letter will give you all the tools you need—and more. In fact, I'm so confident that I'm prepared to offer you the following No-Questions-Asked Guarantee:
Test drive Simon Letter for a full 60 days. During this time, you'll get 2 issues of Simon Letter plus all of the bonuses described above.
Then, if—for any reason—you feel like Simon Letter is not for you, simply let me know before the 60 day deadline and I'll refund 100% of your money. No questions asked.
As you can see, there is no risk with your purchase. In fact—since you get to keep the bonuses no matter what you decide, I'm the one taking all of the risk.
When you subscribe, you will be enrolled in our auto-renewal program, which guarantees the low price of $97/year for your first renewal and for as long as you continue with your subscription. You can cancel anytime you like, and any unwanted automatic recurring charges will be refunded immediately.
So…
There's nothing to lose and everything to gain. Click the button below to lock in your reduced subscription cost and gain access to all of the bonuses: