FREE TODAY ONLY:
AMBERGRIS CAYE
A fully illustrated report on one of the world's
top retire overseas havens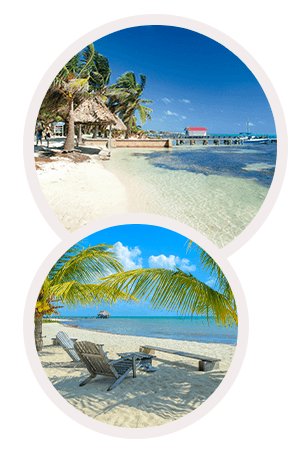 Belize has made it onto the Live and Invest Overseas Top 10 of Retire Overseas Havens for several years in a row. And with good reason…
Only a 90-minute flight from the United States, Belize is an under-the-radar, sand-fringed, English-speaking country in the Caribbean that offers a warm climate… an affordable cost of living… lifestyle options from sandy beachfront to quiet inland retreats… safety… stability… privacy… independence… freedom…
The island of Ambergris Caye, just offshore the mainland, is home to a growing expatriate community. This is unadulterated and pure Caribbean… the sea, sand, and sunshine of the Caymans or the Virgin Islands… but without the price tag…
Your free gift today, Day 1 of our 12 Days Of Christmas Event, is a comprehensive look at Ambergris Caye, including residency and cost of living information, firsthand, real-life expat experiences, insights, and recommendations, plus photos, videos, maps, and more…
Remember, this special giveaway, like every offer during our 12 Days Of Christmas Event, is available for 24 hours only.
Special Offer During 12 Days Of Christmas Event Only:
Subscribe To Overseas Living Letter


For Only $2.33 Per Issue
This Special Report was first seen by Overseas Living Letter Subscribers.
This subscription service is the most complete, comprehensive, and useful tool available anywhere for anyone interested in knowing more about the world's top overseas havens.
Every month, subscribers to Overseas Living Letter receive an honest, current, and complete introduction to one of the places we've identified as offering tremendous advantages for the would-be retiree abroad. These are the locations that should be on your radar, either for your immediate retirement or as places to invest today as part of a longer term plan. Each of these comprehensive reports addresses not only the pros, but also the cons of each destination featured. This is critical if you want to make a smart, informed choice.
Overseas Living Letter has correspondents all over the world who are living the life you've been dreaming about, right now! This extensive network of contributors will provide you with all the tips, tricks, and firsthand insider intelligence you need to follow in their footsteps…
Where to look to find the kind of life that suits you—at the beach, in the mountains, among the vines, in the big city…
Insights into what the community is like, who your neighbors would be (locals, expats, or both), and how they live…
What it would cost you to live there, including detailed monthly budgets…
Whether it's better to rent or to buy, given the local market right now…
What to take with you, what to ship, and what to leave behind…
Which visa options would make most sense for you and how you qualify…
Who to contact for legal help, health insurance, banking, shipping, residency, taxes…
In short, we're offering you a bridge to the life of your dreams…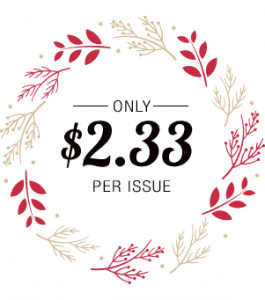 But, as they say, there is more… During the 12 Days Of Christmas Event, we're making it possible for you to join the Overseas Living Letter Community at an incredibly low price.
Right now you can subscribe for only $2.33 per issue.
Plus, when you subscribe to Overseas Living Letter—risk-free—today, we'll send you 3 Special Reports for immediate download (a $115 value), including our Annual Overseas Retirement Index.