X
Wait! Where Are You Going?

Let's Chat...

We're standing by to answer any of your questions by email here. You can also call us, toll free from North America, at:

1-888-627-8834

Lines are open 9 a.m. to 5 p.m. EST every weekday.

Seats at the 2020 Belize Conference are filling very quickly...

Don't miss this chance!

Click back on the form outside of this box to continue your registration online.

Live and Invest in Belize Conference
Feb. 12–14, 2020
Yes, I want to live the adventure of a lifetime…
in beautiful English-speaking Belize!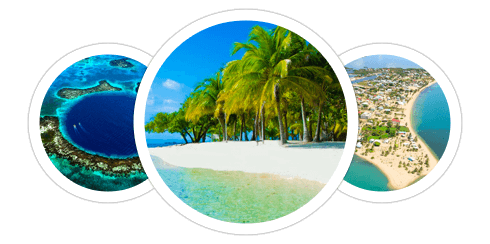 We've assembled an impressive staff of Belize experts, including an unprecedented number of expats, to make sure you get the most during two-and-a-half information-packed days.
You can choose to live the hammock lifestyle on one of the Caribbean cayes, in the beautiful yet budget-friendly rainforest Cayo… or stroll the miles of white sand beaches… or find your dream hideaway among hidden waterfalls, Mayan ruins, and rivers.
All within a country that boasts some of the best value real estate prices… while also offering valuable offshore asset and tax protection.
We guarantee you this: No one has ever left a conference in Belize better prepared than you'll be after this one… regardless of the lifestyle you're seeking.
For hotel details, travel suggestions, and cancellation information, click here.
Register Today, To Get The Best Price While Is Still Available!
When you sign up now, you'll gain instant access to a private event, reserved for the next 40 people who register: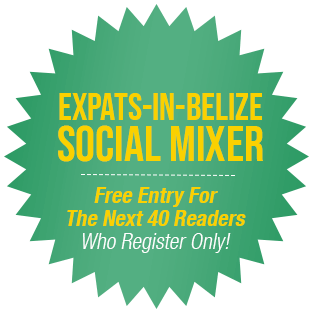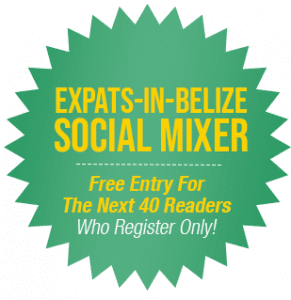 2020 Expats-In-Belize Social Mixer: Taking place the night before the conference, this private event will feature fun and games to help connect you with current and soon-to-be expats
You'll have full access to the private, VIP section, as well as exclusively discounted drinks. Our team of experts will be on site to answer all questions related to finding new friends or being single overseas.
Note: Participation for this bonus event is strictly limited. At least 1 of the 40 seats is still available if you can read this message. Your entry is guaranteed if you register for the event using the buttons or links on this page now.
Your registration fee includes:
Admission to all presentations
Complete access to the restricted exhibit area
Expert personal consultations
Introductions to reliable real estate sources, business contacts, fellow expats, and professional legal resources
Coffee breaks and snacks
Welcome cocktail receptions
Seminar materials, notebooks, and handouts
Downloads of all conference presentations after the event is over
A complete set of professionally produced conference recordings
When you sign up now, you qualify for the Early-Bird discount. This will slash the cost of admission to just US$845 for one person, and only US$1,095 for two. In other words, your guest attends for only US$250.
And chances are, you'll be eligible for an even-better discount, in addition to these Early-Bird discounts.

Existing Overseas Living Letter readers will save US$50. Register here.
Overseas Retirement Circle members and subscribers to Simon Letter or Global Property Advisor save US$100. Register here.
Please note: These subscription discounts cannot be combined.
As always, our All Access Pass Members, Private Network Members, Live Overseas Personal Consulting Clients, and Belize Circle Members come free!
If you have any questions, including which discounts you qualify for, please get in touch with us immediately by email here, or by phone: 1-888-627-8834 or 1-443-599-1221.
Register Today, To Get The Best Price While Is Still Available!

Reach us with questions and comments at 
CustomerService@liveandinvestoverseas.com 
or by phone, toll-free from the United States, at 1-888-627-8834.
Copyright © 2008-
2018
Live and Invest Overseas, Founding Publisher Kathleen Peddicord