Thank You For Registering For
The 2020 Live And Invest In Belize Conference!
Dear Live and Invest in Belize Conference Registrant,
Congratulations on your reservation at our Live and Invest in Belize Conference, scheduled for Feb. 12-14, 2020 at the Radisson Fort George Hotel, Belize City, Belize.
Your reservation has been forwarded to the Live and Invest Overseas Conference Team. They will be in touch within the next 48 hours with more information regarding the event, the hotel, in-country transportation, and other details to help you make your necessary travel arrangements.
If you would like to begin researching air travel, please plan to be in Belize by Feb. 11, 2020. Our program will begin the next morning.
In addition, please note that the Conference may be preceded and followed by various optional sightseeing and real estate tours. Again, please take this into account when making air travel arrangements.
Meantime, if you have any questions, you can contact the Conference Team anytime by email: BelizeConference@LiveandInvestOverseas.com or by phone: 1-888-627-8834, or 1-443-599-1221.
On behalf of our entire Live and Invest Overseas Conference Team, again, thank you for your reservation. We look forward to meeting you soon in beautiful Belize!
You'll hear from us again soon.
Kind regards,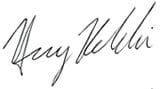 Harry Kalashian
Publisher
Live and Invest Overseas
P.S. No question, a Live and Invest Overseas Conference is the best way possible to create a comprehensive plan to reach your overseas goals, to develop a network of support, and to find new friends who share your similar plans and dreams.
Ask any past attendee about their experience at our events, and you're likely to hear a glowing review… about our expert staff and their information, of course, but also about the new friends and contacts made during the event.
Many of these attendees have had such a positive experience that they've begun to join us at other events in order to explore first-hand the many options for a better lifestyle overseas (and with over ten different events every year, they have plenty of choices). In fact, a growing number of people have taken to attending the same event twice, to hear from new speakers and to expand their expat circle of friends.
It was with all of that in mind that we decided to open membership for a premium conference membership known as the All Access Pass.
The All Access Pass is your "golden ticket"… a special pass that allows you free entry to every single conference on our calendar… for the rest of your life.
The All Access Pass is like nothing we've ever done before… a level of service, support, and access that it has taken us years to be able to deliver on.

Full details on the All Access Pass are here.
If you have questions, or would like to join the All Access Pass with the help of our staff, simply get in touch with our Conference Team by email, or by phone at 1-888-627-8834 (or outside the United States and Canada at 1-443-599-1221).