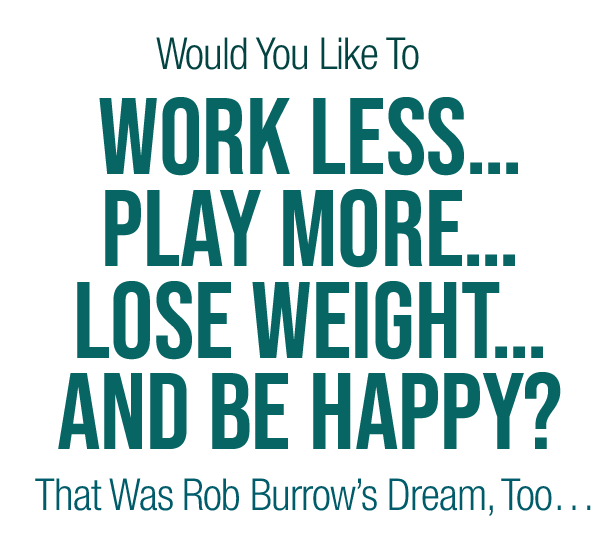 Dear Live and Invest Overseas Reader,
"I was vacationing in the Caribbean all the time," Rob explains.
"I was working 50 weeks a year, then I spent every two-week vacation in the Caribbean.
"That meant 14 days a year I was happy.
"What if, I finally thought, I were to move to the Caribbean?
"Then I'd have two days each weekend to enjoy being in the Caribbean. Even without taking a vacation, that'd mean I'd be happy 104 days a year!
"I'm no math wiz," Rob continues… "but it seemed like a no-brainer to me."
How is Rob's new life of white sand, azure sea, and swaying palms working out for him?
"I love the water," Rob says, "so I spend all my free time sailing, surfing, snorkeling, fishing…
"My wife and I are living much better lives… much healthier lives.
"I lost 70 pounds in the first eight months here. We just eat better, and we naturally get more exercise.
"I can honestly say that I'm happier than I ever was living in the States. I'm a truly happy person now."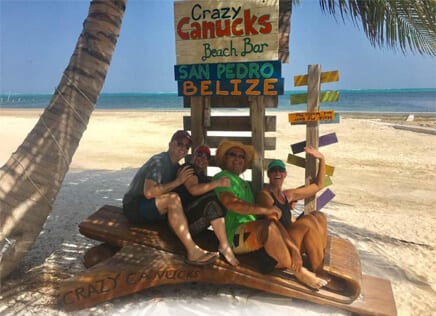 Or Maybe You Dream Of

Running Away To A

Sweet, Simple Life In The Country…
Perhaps it's not the Caribbean that's calling your name…
Maybe you long for wide-open spaces… a simple, sweet life in the country…
This was Tony Lauria's dream.
"In my previous life in the States," Tony says, "I was a high-rolling options investor.
"I'm a New Yorker born and bred… but I've dreamed my whole life of country living.
"For me, the best part of retirement was the chance to put my frenzied New York City lifestyle behind me."
And that's just what Tony has done.
Tony has found a place where the living is uncomplicated… back-to-basics… and super affordable.
"I was able to buy an adorable little turnkey cottage here for US$69,000… fully furnished, fully outfitted," Tony explains.
"My life here is great…
"I ride my bicycle every day… I tend my gardens… I walk to the grocery store… once or twice a week I go into town…
"And every morning," Tony adds with a big smile, "you'll find me on my front porch.
"I start each day on my porch drinking my coffee and watching the sunrise…
"The sun comes up each morning right… there…" Tony says pointing from his porch to the horizon just ahead.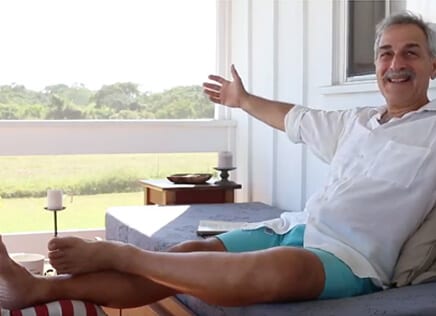 "This is a dream come true for me," he continues. "This cottage… this community I've joined… the new friends I've made… it all means a lot to me… I mean really a lot…"
Caribbean Life Or Country Living?
Where has Rob Burrow reinvented his life in the Caribbean?
Same place Tony Lauria has relaunched his!
I'm talking about a beautiful English-speaking land that has been attracting would-be retirees and expats in the know from the United States, Canada, and across the globe for decades.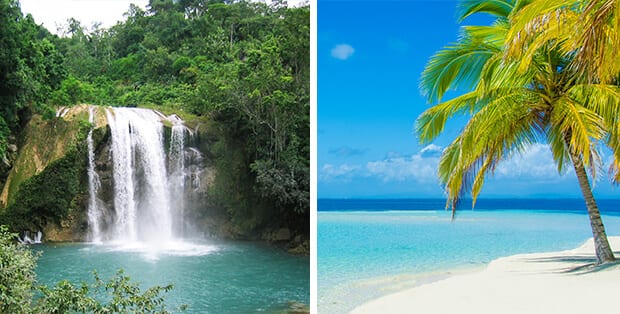 Welcome To Belize—

Your

Lifestyle




Home Run
I first alerted readers to the many charms of little English-speaking Belize in 1987.
In those days, it was mainly scuba divers, sport anglers, and independent free spirits who invested or made new homes in Belize.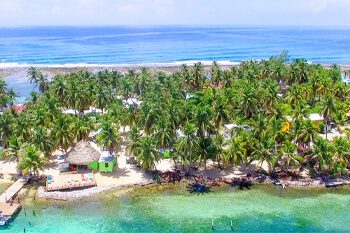 Back then, Belize was pretty rough around the edges. And both Belizeans and expat residents preferred it that way.
I've just returned from my most recent visit to Belize, and, boy, what a difference 30 years have made!
You could say the tides have shifted.
Belize today is attracting people from all walks of life…
Some are famous, ridiculously wealthy public figures, like Leonardo DiCaprio, while others are just normal folks like you and me.
The common denominator I can identify among everyone finding his (or her) way to Belize's shores today—from scuba enthusiasts and eco-adventurers to missionaries and billionaire investors—is a desire for a simpler, freer, more private way of life.
With everything going on in the world these days, Belize's back-to-basics lifestyle is almost irresistibly appealing…
And it's attracting a new breed of investors and expats eager to stake their claims. They come seeking escape from the doom and gloom back home.
They come seeking the freedom to live their own lives and to make their own way. They come in search of privacy, for themselves and for their money…
They come in search of paradise.
And they're not disappointed.
Who Are All These Expats Seeking

Escape And Safe Haven In Belize?
Eve's story is another great example.
Eve spends five to six months a year living part-time on Ambergris Caye, Belize's best-known and most-developed Caribbean lifestyle choice.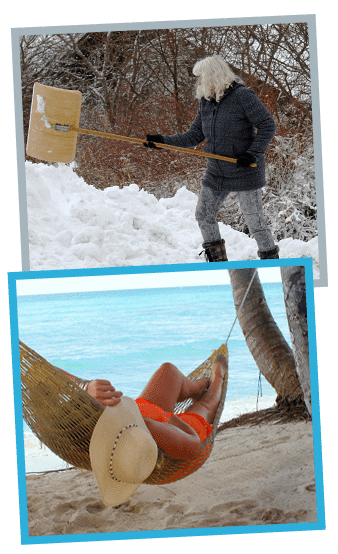 Every winter, Eve and her husband look forward to escaping the grueling Canadian winter in San Pedro Town, where they own a small condo on the beach.
It's perfect for them.
Eve's constantly in town, where she knows everyone. She spends her time volunteering.
There's no shortage of opportunities to get involved with the local community here, and Eve takes full advantage. You see her everywhere, at every social event, always with a smile on her face.
Ambergris Caye is quintessential Caribbean, offering all the azure water, white sand, and swaying palm trees your island-loving soul could ask for…
It's also the most expensive lifestyle choice in this country. But don't worry…
You have many other desirable but lower-cost choices, too. More on those in a minute…
Attention Work-From-Home Types:
You Can Live Here Income-Tax Free
Belize expat Helena Hess was originally attracted to Belize for its diving.
She wasn't even thinking about retirement when she made her first visit to the country.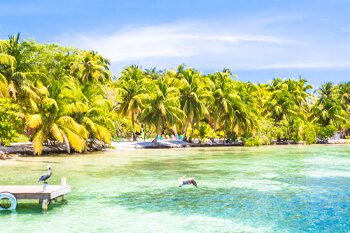 But, the better she got to know Belize, the more she came to appreciate the advantages it offers the would-be retiree.
Helena and her husband Mike bought a piece of land on Ambergris Caye, built a home, and, eventually, looked seriously at Belize's residency options, including its resident-retiree program.
Their conclusion?
Belize is hard to beat, not only for the Caribbean lifestyle it offers on its cayes, but also for how easy it makes it for a foreign retiree to make Belize home.
And a QRP retiree can be as young as 45 years of age!
Today, Helena lives in Belize full-time with her husband. He's a full-time resident; she's a QRP. They made their decisions as to which residency option they wanted to pursue independently and, as a result, have been able to take full advantage of the residency benefits Belize has to offer.
Helena and Mike pay no U.S. income taxes on income they earn while living in Belize.
Because they're Americans, they retain a tax obligation Stateside, of course…
However, because they're Americans abroad, residing full-time in Belize, this year they can earn up to US$215,200 of income each year that is U.S. tax-free thanks to the "FEIE" (we'll talk about this more later).
And, Helena is not liable for taxes in Belize, either, since she's a QRP.
Plus, thanks to their residency statuses, they were able to ship their personal belongings and household goods into the country duty-free…
No Translation Required!




Belize's Official Language: English



Linda is a professional artist who first visited Belize on a sailing trip.
She and her boyfriend had attended a conference in Panama in 2004.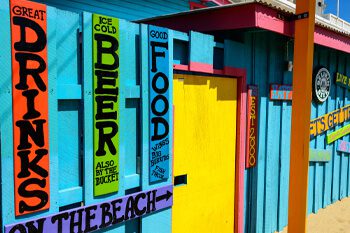 They drove all around Panama and considered settling in that country, but Linda didn't feel comfortable.
The idea of learning Spanish was just too daunting for her. She couldn't talk to the locals, so she felt unable to connect with them.
But Belize was a different story from the day they first arrived…
Every day the couple was able to dive, snorkel, and fish among Belize's beautiful Caribbean cayes, all the while making friends with the local Belizeans.
Being able to communicate, Linda felt safe and welcome from the start.
After her initial visit, Linda worked out a swap with a resort on Ambergris Caye so she could return. In exchange for free accommodation, she completed a number of paintings for the resort owner.
And, during that five-week trip, she made her decision. Belize would be her new home.
Linda returned to her old home in Monterey, California. It took her a year to sell her house and her art gallery and to prepare for the move.
Today, Linda is a fully delighted full-time resident of Belize, where she has opened two art galleries.
She divides her time between Ambergris Caye and San Ignacio and loves both locations and the wonderfully relaxed lifestyle they afford her…
Belize Is Tops When It Comes To

A




"Plan B" Or Back-To-Basics…
Belize is a top choice if you're interested in a "sustainable life"—an opportunity to live off the grid, completely or partially self-sufficient.
By no coincidence, Belize has an active Mennonite community that has been growing since the 1950s.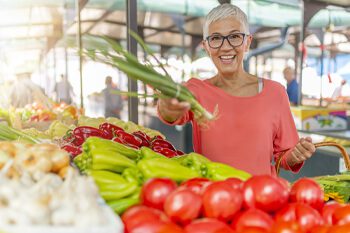 The Mennonite Farmers' Markets overflow each week with fresh, organic produce grown locally…
And, if you need something built, whether it's a rocking chair or a new house, the Mennonite craftsmen will make it better and cheaper than any alternative…
Certainly, it'd be better and cheaper than anything you'd find back home these days.
But it's not just the Mennonites that have taken up the back-to-basics option here…
Good friends in this country have been living the sustainable life for four decades, since long before it was a fashionable idea.
In 1977, Mick and Lucy Fleming traveled from Great Britain to Belize.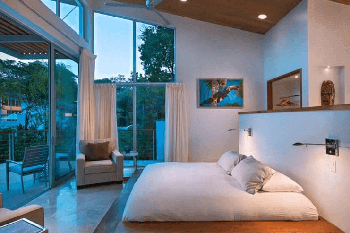 They had but US$600 in their pockets. For Mick and Lucy and Belize, it was love at first sight. They fell in love especially with the country's Cayo District, a region of rain forest, rivers, mountains, and Mayan ruins.
As soon as they could scrape the money together, Mick and Lucy bought a remote piece of property in the Cayo, on the Makal River. And they lived off the land. The only way in to their property back then was on horseback or by canoe, up the river.
That was some 40 years ago and, today, Mick and Lucy have developed their Chaa Creek property into the most impressive and most applauded rain forest eco-resort in the country, rated the Best Eco-Resort in all the Caribbean by Caribbean Travel & Life four years straight.
A visit to Chaa Creek qualifies as a luxury experience these days.
However, it's still very possible to have the back-to-basics, off-the-grid experience that first attracted Mick and Lucy to this part of Belize so many years ago.
The Cayo District, your best option for this sort if lifestyle, is now the fastest-growing area in the country.
The lush tropical rain forests you find here, the abundant freshwater rivers, the largest underground cave system in the Western Hemisphere, and the fertile Belize River Valley once supported hundreds of thousands of Maya.
Today, they support 21st-century adventurers and environmentalists looking to escape to a simpler, sweeter life.
But How Much Does It All Cost?
A recent Overseas Retirement Index identified Belize as home to the World's Best Small Town…
It's a rain forest escape in the Cayo district where expats and Mennonites live together peacefully and sustainably.
Here, you could settle in quickly and comfortably for around US$850 a month. Take a look at our man on the ground's latest budget:
A Simple Life Surrounded By


Rainforest And Waterfalls
In my favorite part of Belize, you can live in a safe and welcoming town where everyone knows your name.
You can spend your days relaxing on a hammock or working the land… tubing through river caves with a cooler of beer or four-wheeling through the jungle to hike up Mayan pyramids…
You're a short trip from the coast, but your costs are a fraction of what most expats in the country pay each month:
 Rent
US$300
Basic, no frills apartment
Transportation (bus, taxi, etc)
US$40
No transport needed within town
 Gas/Electricity/Water
 US$90
Average for a small apartment
Phone/Internet
US$23
For data plans good enough for streaming
Entertainment
US$200
For meals out and local adventures
Food and groceries
US$200
 For fresh, whole foods.
 TOTAL
US$853
 Monthly expenses for a couple.
Chances are that you'll spend a bit more… a maid will cost you a couple of hundred dollars a month more, for instance.
You could also enjoy a bigger and better located home, as well as faster internet and your own vehicle…
The key to maintaining a low cost of living is getting to know the local vendors, farmers, and suppliers.
Regardless, the thing about life away from the beach is that it's hard to spend a lot of money…
Life here is simple—you won't find big electronics stores or jewelry boutiques or fancy wine shops that you might find on the Caribbean coast.
And, even on the coast, spending a lot of money requires a luxury pad, a lot of imported foods, and maybe a boat…
Or, perhaps, a single day at the casino.
Small Town Pricing,

And

Small Town Friendliness, Too…
Belize is a tiny country, about the size of Massachusetts, with a population of fewer than 385,000 people. The entire country is like a small town.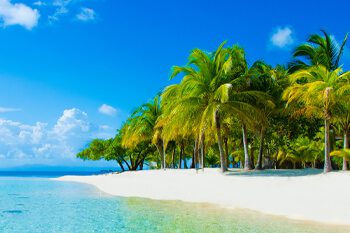 It's easy to become part of the community here. Most everyone's friendly, welcoming, willing to lend a hand for a neighbor.
But it's not only your neighbors who'll go out of their way to make your new life in Belize easy and comfortable…
Take local politicians, for example. In Belize, they mingle. They're happy to talk to you… even to listen!
Take a walk in downtown San Pedro Town on Ambergris Caye any weekend, and you might run into one of them, relaxed and barefoot.
Such a small population almost requires the politicians to stop to chat with their constituents. Many are relatives, friends, and neighbors anyway.
Easy access to a local politician like this really makes a difference, believe me, when you need assistance on a business or an immigration issue.
Local politicians are easily accessible in this country… and so is the local banking industry, which qualifies as seriously user-friendly.
Opening a bank account in Belize is relatively easy compared to other offshore jurisdictions—though you have precious few options. Still, Belize's modern banking system is protected by a strong central bank, professional banking staff, and strict confidentiality rules.
No need to be a millionaire either. You can open even a nonresident account in Belize with as little as US$500…

Entrepreneurs Are Most Welcome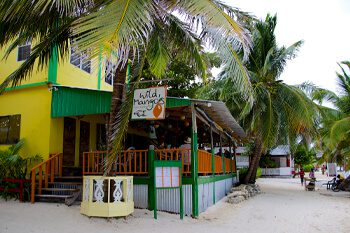 Savvy investors looking to keep their investments and their assets safe are finding their way to Belize's shores in growing numbers…
As are entrepreneurs looking for opportunity.
If I had to choose a single word to describe Belize, it'd be "potential."
Belize is a frontier. A land for pioneers.
The Belize government is doing its part to make modern-day pioneers feel welcome. Opening a business in this country is straightforward and relatively red tape-free.
And, as I mentioned before, you enjoy significant tax advantages when you structure your business properly.
Remember, all transactions take place in English.
Plus, Belize's no-nonsense legal system is tied to the Caribbean Court of Justice. This gives many investors and business-owners the comfort of familiarity.
As a result, Belize is enjoying an influx of Americans, Canadians, French, Italians, Brits, Irishmen, and other Europeans, all making their way to this country to stake a claim.
One of the best-known among this group is Francis Ford Coppola, the award-winning American movie director. In the early 1980s, Coppola visited Belize and, like me, fell in love. Like so many others before him and since, he wanted a little piece of Belize of his own. He purchased the abandoned Blancaneaux Lodge.
For more than a decade, Coppola used the resort as a family retreat. In 1993, he opened his tropical paradise to the public.
Mr. Coppola was drawn to Belize by the beauty of the country itself. But, in time, he came to appreciate the advantages of setting up a business here.
And he continues to invest. Coppola bought a second inn in Belize, this time in Placencia, in 2001…
The Turtle Inn, located on a white-sand beach that dissolves into the clear Caribbean Sea, "is a personal joy," Francis says. "It features any number of original ideas and details, which, I confess, continue to delight me. I made the resort as rustic as I love and as luxurious as I could."
The open-arms business climate in Belize encourages this kind of innovation and imaginative investment.
In Belize, Both You And
Your Assets Are Safe
Belize is a custom-made offshore haven.
That means low taxes, but also privacy and protection.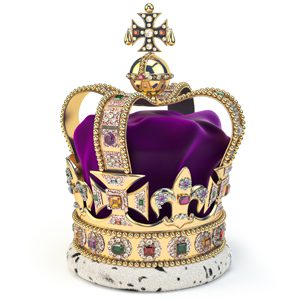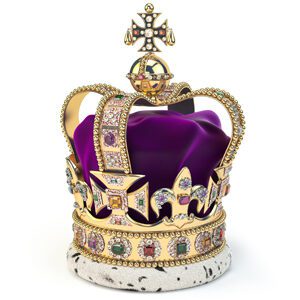 Indeed, with their Belize Act in 1981, the Brits built themselves a banking haven. They looked around at the top banking havens worldwide at the time and cherry-picked the best elements of the banking laws in each case.
Until that point, Belize had been British Honduras, a colony of the Crown.
Belize now offers two structures specifically designed to help keep your assets safe. The Belize International Business Corporation (IBC) and the Belize Trust are both solid parts of a plan to protect your assets, including from frivolous lawsuits.
Furthermore, a Belize IBC is not subject to income, social security, capital gains, or withholding tax or stamp duty. Nor to gift, death, estate, dividend, distribution, or inheritance tax. And an IBC is not required to file annual returns.
And keep in mind that we'll never suggest you do anything illegal or not 100% compliant. My point is that you can create a structure in Belize that is fully legal and compliant… and also rock-solid.
But Where In Belize




Might Suit You Best?
Belize is a tiny country, but it's one of the most diverse places in the world…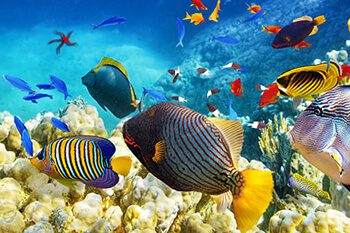 Knowing you want to live here is the easy part.
Indeed, perhaps the biggest challenge is choosing where exactly in the country might suit you best…
What part of Belize calls to you?
Are you drawn to the pristine sugar-sand cayes, the swaying palm trees, and the aquamarine waters of the Caribbean?
Or would you feel more at home amidst the lush rain forests, the mountainside waterfalls, and the rivers that flow through ceremonial Mayan caves further inland?
Maybe the lively and growing communities, both expat and Belizean, of San Pedro Town and San Ignacio would suit you?
Would you prefer a simple, close-to-nature lifestyle, living fully self-sufficient and off the grid?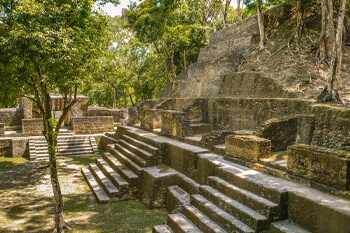 Or are you more inclined toward an active and vibrant community in a town that has colorful festivals, trendy restaurants, expat-run cafés, and lively beach bars?
Are you an entrepreneur looking for a niche to fill? A work-from-home employee looking to (legally) avoid income taxes?
Or a would-be volunteer, looking to give back?
Are you seeking a low-cost, easy-to-obtain retirement residency… part-time escape… or a second passport?
All these things and many others are possible in this beautiful little country.
So, again… how do you choose how to make the most of all the opportunities Belize has to offer right now?
You Need To Hear From The Experts—And

You

Need The Truth, Warts
And All…
You can't determine whether or not Belize makes sense for you as a place until you hear from those who have gone before you…
Until you get the real-deal, honest feedback without the marketing hype.
Better yet, instead of being told everything, you'll want to ask your own questions so that you get not only the right information, but the relevant advice as well.
You don't want to run around from banker to attorney… from developer to owner… from agent to broker… from tax advisor to insurance salesman… from visa specialist to customs agent… back to the banker… back to the attorney…
You don't want to stand in lines… struggle with cultural differences… wait hours for appointments with the wrong people…
You don't want to wonder if you're getting a good price… if you're being presented with all the options…
No, there's no reason at all to subject yourself to that torture.
Especially when you have a far superior alternative… presenting: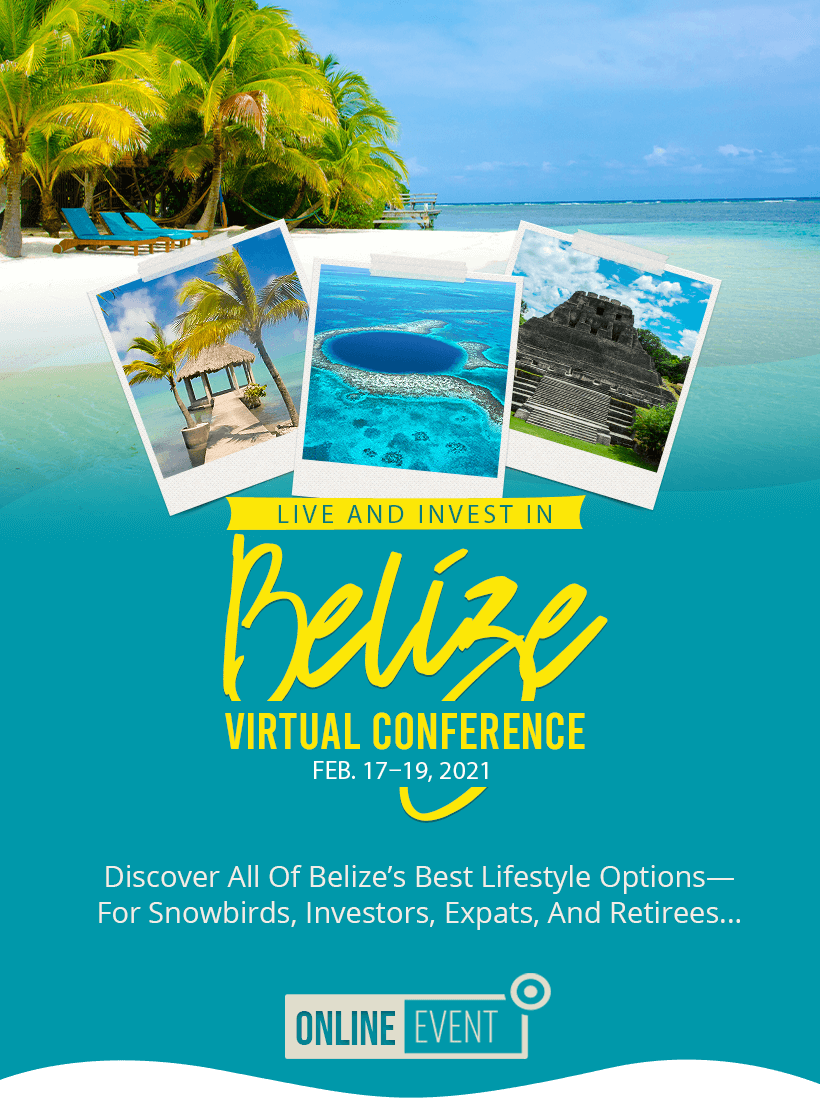 Over three days online, you'll get to know Belize's best places to live—"thin sliced" to exact places that could be your personal piece of paradise in the tropics.
Via high-definition video, you'll see and hear from professionals, expats, and retirees who are already working, investing, or living in these places…
All from the comfort and convenience of your own home.
This is not a series of webinars—this is a professional event that happens to be online…
You'll be able to interact with speakers as well as your fellow readers via chatrooms and forums, along with a virtual "raise your hand" option to ask your questions during discussions.
The event will give you a comprehensive, in-depth view of Belize that outsiders and tourists simply don't know.
This online event has three major objectives:
#1: To help you find out if Belize could be the place for you…
#2: To show you where in Belize, specifically, you should live or invest…
#3: To give you the knowledge, support, and contacts necessary to make any move with confidence—that is, to create a plan…
Find the security that comes with knowing exactly how you can live—comfortably—on a budget that starts around US$850 a month.
Get to know each of your best options for living well in Belize… island living, coastal suburbia down south, rainforest escapes, wide-open ranches and homesteads…
Discover where you can tap into affordable health care, and what to do if you have serious pre-existing conditions…
Find out how you can save thousands—tens of thousands—by buying properties in the right, off-the-radar places…
See examples of comfortable apartments you can rent for less than US$400 per month…
Learn where the biggest and most developed expat havens are the country… and hear directly from current retirees about their experiences living here as a foreigner…
Whatever your agenda, you'll end the event prepared and confident, with all of the practical matters at your fingertips…
From residency to taxes, from banking to real estate, you'll leave this conference ready to take action.
And, most important, you'll benefit from the experience of those who have gone before you. At this conference you'll hear from seasoned expats who were once in your shoes.
Plus, if you want to see the cities and properties firsthand, you can join one of the optional (virtual) real estate tours and see the lay of the land for yourself.
This has long been one of our most popular events over the past 12 years…
And now you can attend the 2021 Live and Invest In Belize Virtual Conference from the comfort of home.
"I was amazed at the depth of information."

"We were truly blessed to have the advantage experience, networking, business connections, and organization to offer a conference that offered the best and brightest minds from all over the world on a vast number of subjects. I was amazed at the depth of information. The vendors/speakers were generous in their advice. I will continue to use the connections established at this conference. I now have a better understanding of Belize, warts and all, that will lead me to comfortable decisions. Thank you."

‐‐Barbara Petrohan, United States
Experience It Live…
Then Get Lifetime Access
To ALL Of The Information
Your registration today gets you more than just interactive access to the event, our experts, and all of their insights…
Because this is all done via video over the internet, we'll be able to record everything—every data sheet, every checklist, every discussion, every panel debate, and every bit of information.
We'll edit, organize, and package it all into a high-definition video program that you can download or access online whenever and from wherever you want…
We'll even add in some e-books for quick and easy reference.
Plus, unlike our live events, these recordings will not immediately be available for purchase to the general public.

"…so many topics covered!"

"Everyone was wonderful in answering all questions and so many topics covered! There was a lot of information packed in the 3 days."

‐‐Mary Schmidt, United States
Have All Your Questions Answered
Attend this year's Live and Invest in Belize Virtual Conference and have every one of your Belize questions answered…
And by people who know from firsthand experience what they're talking about…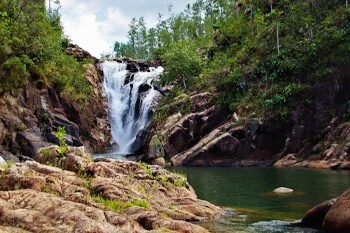 Isn't Belize really humid?…
Aren't there a lot of bugs?…
Is the government stable?…
What are the benefits of the QRP residency program? What's required to qualify?…
What would life here really be like… on Ambergris Caye, on the mainland coast, in the Cayo?…
Is there a developed expat community to look to for support?…
What's required to open a bank account?…
What are the options for medical care?…
What's the cost for local health insurance?…
Is Belize City as unsafe as some make it out to be?…
Where does it make sense today to buy for investment?…
How much to build a home?…
What about Guatemala? Aren't they ready to invade Belize?…
Where are the best beaches in the country?…
Can I really get the things I need? I mean… how would I live without Walmart and Home Depot?…
Every question you have—if there's an answer for it, we can give it to you.
Belize's top experts will be on hand to discuss it all…

"I Am So Happy I Joined Your Group"

"Thank you to you, your staff, and the professionals who participated at the event. It was a great experience for me and I am sure for all the other participants, as well. I am so happy I made the decision to join the group. I learned a lot about investments, offshore banking, living in foreign countries, and much more. Congratulations for your organization."

‐‐Janet K., United States
How One American Was Able To Retire 8 Years Early—

Thanks To Belize
Great climate… fresh food… a healthy, adventurous lifestyle…
For many, Belize is the good life defined. Take one expat retiree we know in Belize, for example…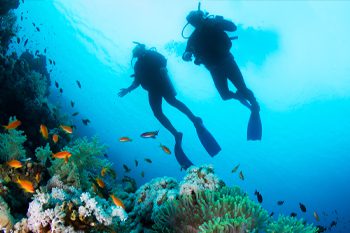 "Initially, I was attracted to Belize by its natural beauty and environment, including the opportunity it offers for scuba diving and water sports," Helena Hess explains.
"Thinking back to when this country first got my attention, I realize that, then, I wasn't in a hurry. I had a lucrative career. I wasn't thinking of making an international move. Instead, my husband and I invested in a vacation home on the island of Ambergris Caye. For eight years, we traveled to Belize yearly, to relax and to scuba dive.
"I wanted to be sure before committing to something as dramatic as a move to another country. When I did think about the idea, I mainly considered living in Belize part-time.
"But then came 2008, and everything changed. My best friend and coworker, a 50-year-old senior VP, lost her 'secure' management job. Would I be next? I knew the time had come for me to get serious about making a move, even a full-time one. As more financial and political landmines exploded around me every day, I began to plan my escape.
"In the end, I chose Belize because it provided me with a safe haven in this difficult time. And moving here allowed me to retire eight years earlier than if I had remained in the States.
"Through Belize's QRP program, I obtained my residency in less than four months. That part was easy. The difficult part was making the decision to make the move in the first place.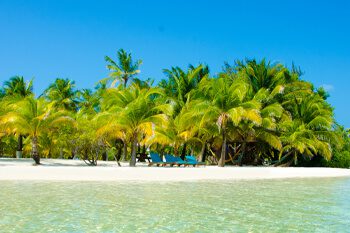 "Now I live on 'Temptation Island.' Remember the 2001 Fox reality show? The Hollywood producers left Belize long ago, but the beauty and charm of Ambergris Caye remain. This short-lived TV show provided great exposure for this little country!
"I moved to Belize as a QRP retiree, but I wasn't seeking 'retirement' in any conventional sense. My goal was and is to remain active and to participate fully in life. Now I'm involved in an athletic club on Ambergris. It's easy to stay healthy here, especially as I can work out at the club most days.
"Perhaps the most important point to be made is that you don't need a big retirement account or income to live the good life here. My husband and I are living a great life, and we get by on much, much less than we were spending to live back in the States.
"As I packed my bags for Belize, I knew that the U.S. economy was in serious trouble. But it wasn't clear how bad it would get in that country. I'm relieved to have escaped in June of 2008. Like everyone else, our investments and 401(k)s took major hits. But my husband and I are OK. The cost of living here is very affordable. And the banks are secure.
"And you don't have to become a full-time expatriate if you don't want to. That's one of the best parts of Belize's QRP program. You can take advantage of the benefits it offers even if you spend only a few weeks a year in the country.
"Most North Americans realize that their quality of life is declining. At the same time, countries that once seemed remote are now within easy reach. And they have much to offer.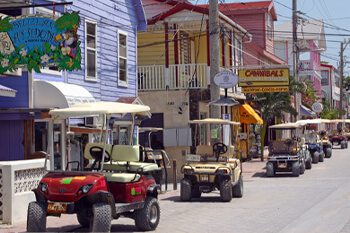 "We pay a high price to reside in North America. For many, the price has become too high. I'm one of those people.
"But I understand how intimidating the idea of relocating abroad can be at first. Again, that's a big part of the reason Belize makes so much sense. It has one of the easiest foreign residency programs in the world.
"It also allows for a quality of life that, for my husband and me, is the biggest benefit of having made this move. I love the small-town environment here. We don't have movie theaters, galleries, and the sophisticated things you get in a big city.
"But the island is truly beautiful. We spend a lot of time outdoors.
"And we enjoy a rich social life. It is easy to get to know people, and there are many volunteer activities to get involved with. Music is big, as are festivals and special events. Most music is free, and everyone, it seems, is a musician…"

"Everyone willing to meet with you, talk to you…"

"[This event is] Definitely a 10+! Answered sooo many questions in a wide variety of areas. Everyone willing to meet with you, talk to you, answer questions, etc."

‐‐Leanne Hester, United States
Success Is About Preparation—

And

It's About Who You Know…
When you join us for our Live and Invest in Belize Virtual Conference, you'll learn everything you need to know about moving and living here…
Neighborhoods and regions… lifestyles and investments…
Residency, banking, taxes, health care…
Complete details on the property purchasing and renting process, managing your credit cards, handling mail delivery, shipping your household goods, furnishing your new household…
Helping your children adjust to a new life overseas, staying in touch with your kids back home…
Over the course of these intensive two-and-a-half days, you'll also meet everyone you'll need to know to launch your new life in Belize. We're opening our personal Rolodex for this event… live and on stage.
At our Live and Invest in Belize Conference, we'll introduce you to:
Philip Hahn
Property Investor and Belize Expat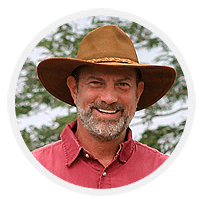 Phil first came to Belize in 2003 to inspect 115 acres of land on the northern coast. He fell in love with the people and the country and immediately purchased the parcel.
With a lifelong passion for architecture, Phil designed and founded one of the country's most successful new developments on the property. Over the years he's been through all of the necessary red tape involved with establishing businesses… permitting development and construction… finding a home… getting utilities hooked up… opening bank accounts… developing friendships with grocers, restaurateurs, and hoteliers… becoming a real part of the local community…
In addition to his first development, Phil has consulted on several other real estate projects and is currently building a sustainable community in Cayo near San Ignacio and the Mennonite community of Spanish Lookout.
Phil is also a Past President of the American Chamber of Commerce in Belize.
Whatever's happening in Belize, Phil and his broad network of family, friends, and colleagues know about it. Whatever you want to do in Belize, Phil will know how and who can help.
---
Bob Stevens
President, Belize Logistics Services, Ltd. and Full-Time Belize Expat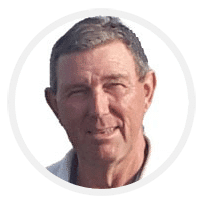 After having been country operation manager for Esso (Exxon), Bob Stevens started his own Belize Logistics Services in 2002.
This is the only full-service logistics service provider in Belize, leveraging Bob's years of experience in project management and door-to-door service. Belize Logistic Services also offers services for port agency/husbanding, bunkering, air freight, customs brokerage, customs clearance, crane service, trucking, and delivery.
Bob is the go-to guy for questions about shipping your household goods to Belize… or about living or running a business here as a foreigner.
In addition to his work at Belize Logistics Services, Bob is also a Justice of the Peace, President of the Royal British Legion Belize, Chairman/Director of the Belize British Chamber of Commerce, and an active member of many other Belize organizations.
---
Ryan J. Wrobel, J.D., LL.M., C.L.E
Attorney at Law and Belize Residency Expert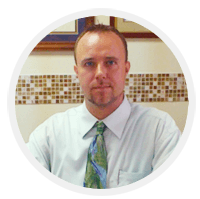 Ryan John Wrobel holds a Degree of Juris Doctor from the State University of New York at Buffalo Law School and a Master's Degree of Laws from the University College London. He is a member of the Bar of the State of New York, the Bar of Belize, and the Bar of Jamaica.
Ryan is the founding member of Wrobel & Co., Attorneys-at-Law, in Belize City, and acts as a director of British Honduras Professionals Ltd., a corporate service firm also based in Belize City.
Ryan Wrobel can help with any residency and other legal questions related to living, retiring, investing, and owning property in Belize.
---
Lief Simon
Private Real Estate Investor, Consultant, and Developer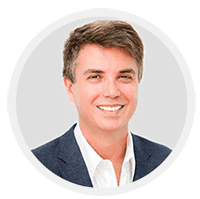 Lief Simon has been taking a diversified global approach—to business, to investing, and to life in general—and showing others how to do the same, for more than 20 years.
Lief doesn't talk the talk, he walks the walk… and he has an impressive track record of real-world experience and personal success.
Lief Simon has lived and worked on 5 continents and traveled to more than 60 countries. He has personally bought and sold property in 26 countries, including past and current investments in Belize.
His current focus in Belize is in the Cayo District and on Ambergris Caye.
---
Rob Burrows
Full-Time Belize Expat and Local Business Owner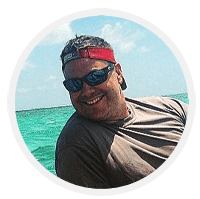 An electrical engineer by training, Rob spent several years running a manufacturing plant before going into software sales and management consulting.
Rob and his wife Krista moved to Belize five years ago to run the beach bar Crazy Canucks, a sports bar on Ambergris Caye.
The bar has been very successful with the most popular "Sunday Funday" in the country. (He's happy to announce that adding hermit crab races and trivia night has doubled business!)
With an active involvement in the community, a love for the beach and water, and a desire to work on his tan, Rob plans on staying in Belize for many years to come.
---
Rachel Jensen
Real Estate Expert and Full-Time Belize Expat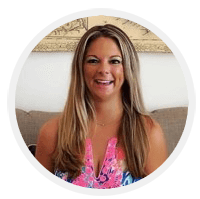 Originally from the suburbs of New York, Ms. Jensen now calls San Pedro, Belize home.
Today, Rachel is a Vice President of Sales & Marketing for a large developer in the region. Due to her strong passion of connecting folks with property that meets their goals, she was awarded Sales Person of the Year for 2014, 2015 and 2016.
In addition to Belize, Rachel is also a legal resident of Panama, and she has traveled and lived throughout the western hemisphere. As a result, she can offer insights on the differences between Panama, Belize, and several other countries in Latin America.
---
Kathleen Peddicord

Overseas Retirement Expert and Founder of Live and Invest Overseas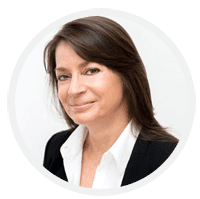 My name is Kathleen Peddicord.
I've been covering this beat, researching, writing, speaking, and presenting on the opportunities for living, retiring, and investing overseas, for more than three decades.
I have moved children, staff, enterprises, household goods, and pets from the East Coast of the United States first to Waterford, Ireland… then to Paris, France… next to Panama City, Panama… and, most recently, we've flipped the switch to a new stage of our lives that has us moving around the world regularly with Paris and Panama City as complementary home bases.
I have traveled to more than 75 countries, invested in real estate in 23, established businesses in 7, and renovated historic properties in 6. I've written seven books (including "How To Retire Overseas" and "How To Buy Real Estate Overseas" published by Penguin and Wiley, respectively).
I've also appeared dozens of times on television and radio (everything from Bloomberg and CNBC to Fox News and the Regis Philbin Show), detailing opportunities for living, retiring, and investing all around the world.
In other words, I know what I'm talking about…. and I am keen to help you discover a new life in Belize… or wherever else might be perfect for you…

"Such an informative and well run conference"

"The seminar met my expectations and more. It was engaging and extremely informative. It opened me up to investments opportunities I never considered before. Thank you for such an informative and well run conference."

‐‐Natasha Harris, United Sates
In Addition,

You'll Also Meet And Hear From:
Doctors and medical professionals from the local hospitals and health care facilities…
Our recommended local real estate agents (with long experience helping foreigners buy and rent property in this country)…
Expat-entrepreneurs running successful businesses that are funding their Belize adventures…
Current expats and retirees who made the move from North America and Europe… people who have made plenty of mistakes but have also enjoyed great success here…
Plus, at our Live and Invest in Belize Virtual Conference, we'll also introduce you to the people behind communities in the most appealing regions of this beautiful country… from the beaches to the rainforests, and everything in between.
We'll walk you through a detailed and fully itemized budget for living in Belize, both as a property owner and as a renter. In fact, we'll present you with more than one budget, because the cost of living on Ambergris Caye, for example, would be quite different from that out in the Cayo.
"Honest, Tell-It-Like-It-Is Approach"

"I particularly appreciated your information today about the joys (?) of international rental property. What I admire is your honest, tell-it-like-it-is approach. A lot of people have been hurt by nothing but glowing reports about offshore living from various sources. Your honest, direct approach is a real service."

‐‐Arlean K., United States
If All These Folks Could Do It, You Can Do It Too!
Who else will you meet at our Live and Invest in Belize Virtual Conference?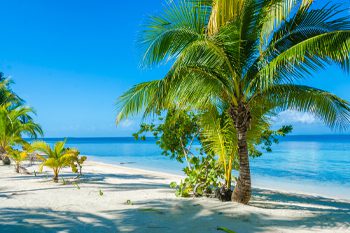 Others just like you who've already made the move:
Expats already living, investing, or doing business in this country.
In fact, these introductions alone are worth the price of admission. They could be the most important benefit of the entire event.
These people have no agenda. They've agreed to participate in the event for no reason other than they'd like to help out fellow expats considering following in their footsteps. They receive nothing in return… have no ties to anyone (including me or Live and Invest Overseas)… and are hindered by no conflict of interest.
Our only request of them is that they tell it like it is. What you hear from these Belize expats won't be all good. Maybe it won't even be mostly good. But it will be the real deal.
No place is perfect, and we understand that a rose-colored view does you no favors…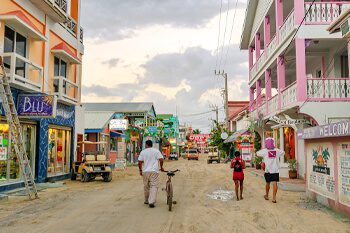 There's a reason these folks are in Belize. They're fans, but they're not fools. They know the good, the bad, the beautiful, and the ugly of day-to-day life and of trying to do day-to-day business in this place. They're enjoying the advantages… and they know how to manage to the downsides.
An important part of our agenda during this event is to show you these downsides… so you can decide whether you can live with them, too.
To this end, our expat speakers will be there to tell you about life in Belize as it really is…
This event truly is a one-of-a-kind experience…
And we guarantee it'll save you time, hassle, and money down the road…

"Thank you."

"Kathleen, I'm sure it will take you a few days to recover from the intense effort that you and your wonderful staff put into the conference. From my perspective, it was an excellent production. Thank you."

‐‐Arlean K., United States
What About Buying Property?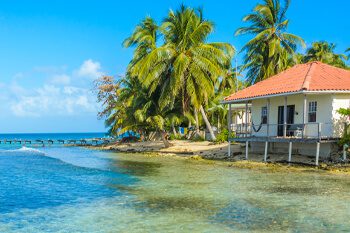 We've been scouting, researching, and performing due diligence on renting and buying for more than a dozen years…
We know who's doing what… and who's doing something he shouldn't be doing.
We know who is building dream homes by the beach and who's the subject of serial horror stories.
So, who do we want to recommend to you?
We understand that, when you're in the virtual room with us, every speaker and exhibitor we introduce to you comes with our implied endorsement.
We don't take that lightly. Our reputation is everything. We want you to be wowed by the quality of this event…
We're in this for the long haul with you.
But the same can't be said for all the real estate developers in this part of the world…
We're careful, because we've learned you've got to be. That's why, for this event, we're inviting but a handful of developers.
These are the guys we want you to know, for theirs are the development projects worth your attention… and your investment.

"You Have Made A Lot of Dreams Come True"

"Thank you for all your hard work. You have made a lot of dreams come true. I am always telling people about you and how you started your publications years ago. In fact, I just today told my banker about how honest and smart you are, letting us know where to go. Wish I had listened to you more years ago…"

‐‐Marlene M., United States 
Most User-Friendly Foreign




Residency Program

In The Americas
More than 20 years ago, the government of Belize enacted legislation to allow Qualified Retired Persons (QRPs) to obtain permanent residency in this country.
In many ways, this program is the most efficient route to foreign residency anywhere in the Americas.
Everything is in English, and you do not need a lawyer…
Furthermore, you can enjoy the benefits of being a QRP even if you spend as little as four weeks a year in Belize.
Belize's QRP program offers not only the equivalent of a U.S. Green Card to foreign residents aged 45 and older, but it also grants a host of other incentives designed to encourage foreigners to come and bring their money…
As a QRP, you'll have permanent exemption from any Belize taxes, including:
Income tax…
Capital gains tax…
Estate tax…
Import tax on household goods, automobiles, boats, even airplanes…
Belize's QRP program can work well for you not only if your ultimate plan is to retire to Belize…
But also if your plan is to travel and move around in retirement.
If you are a U.S. citizen, this Belize QRP program is an opportunity to qualify as nonresident in the United States for tax purposes. You could spend a few months a year in the States… maybe winter in Central or South America… then do a little traveling in Europe or Asia… remembering to spare some weeks from your globetrotting to visit Belize.
Under these circumstances, the benefits of the QRP program could be significant, especially if you're an American with active business income from outside the States. In this case, as a nonresident American, you could make use of the Foreign Earned Income Exclusion in the States and not only be free from Belize tax, but from U.S. federal tax, as well.
International tax, residency, and QRP experts will be on hand throughout our Live and Invest in Belize Virtual Conference to detail the advantages and downsides of this program based on hour current situation and goals.

"Highly valuable as a one-step resource"

"Seminar is highly valuable as a one-step resource for accurate information and making personal contacts."

‐‐William Tallmadge, United Sates
Our Live and Invest in Belize Virtual Conference has been designed to give you the firsthand, on-the-ground information that you need to make the right decision about investing and living here.
And, whatever lifestyle you're looking for—in the Cayo or at the beach—we'll have experienced expats on hand to show you what life is really like when you live in Belize.
The price of this year's Live and Invest In Belize Virtual Conference will be US$595 for access to all 3 days of the event.
But, frankly, there's no need to pay that much right now…
Today, you can save at least US$200.
This cost includes full access to the interactive workshops and presentations…
Plus, all supplemental reports, guides, and seminar materials…
As well as access to the chatrooms and forums where you'll get to mingle with the experts as well as like-minded adventurers also looking to make a move to Belize.
"First 50" Discount Now In Effect
If you are reading this message, it means you are one of the first 50 people to register for the Live and Invest in Belize Virtual Conference.
You're decisive… ahead of the crowd… a trendsetter…
And the recipient of an EXTRA US$200 OFF the going rate for full access.
In other words, you'll get complete and interactive access to all 3 days of the event, including the recorded coverage of everything, for only US$395.
That's just US$132 per day and, again, it comes with the complete on-demand program featuring high-video recordings of everything once the event is over…
Along with full access to every expert and the library of guides and reports that every attendee will receive.
Better yet, these discounts are already set up right now—and you can combine them with a subscriber discount if you're eligible…

In addition, you may be eligible for an even better discount:
Subscribers of Overseas Living Letter, Global Property Advisor, and Simon Letter will get a US$50…
Or, if you're a member of Overseas Retirement Circle, you can double that amount for a full US$100 discount…
And, of course, All Access Pass members get 100% free access…
* Please note that you cannot combine any of the discounts above.
In order to receive your savings, look for the special link on the registration page that corresponds to your discount…

"More Information Than I Ever Expected"

"I just wanted to let you know how much I enjoyed the conference. Very well organized and more information than I ever expected."

‐‐Dave D., United States
I Promise You'll Have No Regrets…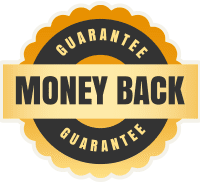 First of all, your satisfaction is 100% guaranteed.
If you're not happy with the event (or if you need to cancel), just let us know and I'll send 100% of your money back to you.
But that's not exactly what I mean with "no regrets"…
Part of our agenda at the Live and Invest in Belize Virtual Conference is to give you the full story… the pros and the cons.
Did the readers I've helped find their spot abroad have their down days?
Of course they did…
One past attendee told me recently that she had the mother of all meltdowns after she and her husband packed up all their boxes and were getting ready to sell their beloved Illinois home. But, the next morning she picked herself up and followed through with her move…
"The best thing about our new life now is that we have no alarm clocks. We take our time in the morning and enjoy a leisurely breakfast. I'll do some writing in the afternoon and exercise in the evening. There is no routine—and it's wonderful."
You'll never know how wonderful your life could be unless you go and see…
And what about those readers who decided Belize was not for them after all?
I've heard from several, and not a single one regretted the experience. In fact, many of these folks told me the only regret was not doing it sooner, when they were younger and healthier.
I urge you to give yourself the best start—sooner than later and in the best company—this February during my Live and Invest in Belize Virtual Conference.
I hope to see you log on.
Sincerely,

Kathleen Peddicord
Founding Publisher, Live and Invest Overseas
P.S. As full-time Belize resident Helena Hess puts it, "We Baby Boomers don't usually retire, per se…
"We transition. My husband knew I would drive him crazy if I didn't have something to do after I left my corporate job. I think I am busier now than ever, running the fitness club, setting up a real estate business, teaching salsa aerobics, trying my hand at travel writing… but it is so much more fun and interesting than my previous life.
"There is a real sense of community here in this place that I have never experienced before. Big cities are busy and remote. You never see your neighbor. Now, everywhere I go, I know people. It is a very satisfying way to live…"
This is your chance to discover for yourself what Helena and her fellow expat residents in Belize already have discovered. Belize is a special country holding out particular and timely advantages right now. You should see what I'm talking about firsthand.
I'm very much looking forward to this chance to spend time in one of my favorite countries in the world. I hope to meet you there!

"Accurate, timely, and appropriate information"

"The level of experience, knowledge, and competence is top-shelf. Primarily, I appreciated the sincere and honest approach of the organizers and all the presenters, as well as the obvious desire to give participants complete, accurate, timely, and appropriate information and to answer questions thoroughly."

‐‐Andrew F., United States
P.P.S. This is the only event of its kind to help you consider, compare, and contrast your options in Belize…
We're going to help you develop an actionable plan so you can follow through on your move in as little as 12 months or sooner.
Most important, we'll introduce you to our trusted contacts who can support you through every step of your journey…. both during and after the event.
This is your best shot at finding the life you want in Belize…
I urge you to take it.

More Reasons
To Join Us For This Online Event
To learn how to navigate Belize like a pro… we'll introduce you to getting around the country by car, cycle, and even plane…
To learn the secret to having mail delivered in this country (Hint: You don't rely on the Belize postal service…)
To learn how to live in Belize tax-free (there is a wrong way and a right way to this)…
To understand the options for getting a job (Yes, there are some opportunities… and we'll detail them…)
For a firsthand account of everything you need to know to start a business in this country. Belize has plenty of niches to fill. How can you cash in? Our entrepreneurial experts have real-world answers…
To get to know Belize as a tourist. This country is a naturalist's dream come true and an eco-traveler's paradise. Let us introduce you to Belize beyond the tax advantages, beyond the real estate investment upside, beyond the special benefits for foreign retirees…
To meet like-minded folks and other attendees in our virtual chat rooms who, just like you, are looking for a chance to live better, to retire well, and to invest safe and smart in the current climate…
To mingle with expats who've already made the leap… to hear firsthand of their adventures, their discoveries, their accomplishments… and their horror stories, too…

Here's what past attendees at
this event have had to say:
"Everyone was wonderful in answering all questions and so many topics covered! There was a lot of information packed in the 3 days."

‐‐Mary Schmidt, United States
"I enjoyed this seminar very much. I don't know how you got so many knowledgeable people in one place. It exceeded all my expectations."

‐‐V.R., United States
"The seminar met my expectations and more. It was engaging and extremely informative. It opened me up to investments opportunities I never considered before. Thank you for such an informative and well run conference."

‐‐Natasha Harris, United Sates
"Seminar is highly valuable as a one-step resource for accurate information and making personal contacts."

‐‐William Tallmadge, United Sates
"Kathleen, I have to say that you seem to dig deeper into the feel of a particular place and to do comparative analysis between alternative places. Your approach is more sophisticated and thoughtful and therefore more useful than that of other information sources covering these same subjects."

‐‐John W., United States
"We were truly blessed to have the advantage of Lief's experience, networking, business connections, and organization to offer a conference that offered the best and brightest minds from all over the world on a vast number of subjects. I was amazed at the depth of information. The vendors/speakers were generous in their advice. I will continue to use the connections established at this conference. I now have a better understanding of Belize, warts and all, that will lead me to comfortable decisions. Thank you."

‐‐Barbara Petrohan, United States
"Thank you to you, your staff, and the professionals who participated at the event. It was a great experience for me and I am sure for all the other participants, as well. I am so happy I made the decision to join the group. I learned a lot about investments, offshore banking, living in foreign countries, and much more. Congratulations for your organization."

‐‐Janet K., United States
"Kathleen, I'm sure it will take you a few days to recover from the intense effort that you and your wonderful staff put into the conference. From my perspective, it was an excellent production. Thank you."

‐‐Elmore S., United States
"Kathleen, thank you for all your hard work. You have made a lot of people dream and a lot of dreams come true. I enjoy all the emails from all your staff living all over the world. I am always telling people about you and how you started your publications years ago. In fact, I just today told my banker about how honest and smart you are, letting us know where to go. Wish I had listened to you more years ago…"

‐‐Arlean K., United States
"I particularly appreciated your information today about the joys (?) of international rental property. What I admire is your honest, tell-it-like-it-is approach. A lot of people have been hurt by nothing but glowing reports about offshore living from various sources. Your honest, direct approach is a real service."

‐‐Marlene M., Alaska
"The level of experience, knowledge, and competence is top-shelf. Primarily, I appreciated the sincere and honest approach of the organizers and all the presenters, as well as the obvious desire to give participants complete, accurate, timely, and appropriate information and to answer questions thoroughly."

‐‐Andrew F., United States
"Definitely a 10+! Answered sooo many questions in a wide variety of areas. Everyone willing to meet with you, talk to you, answer questions, etc."

‐‐Leanne Hester, United States
"Great source of reliable information from trusted, proven sources."

‐‐Jim C., United States