The Live and Invest in Belize Conference is a 3-day, in-person
event hosted in Belize. It's the only event of its kind.
You'll get to know all of the country's regions—for adventure, investment, and living—
as well as the professionals who work here and the expats who live here.
You'll come away with a comprehensive, in-depth view of Belize,
armed with the knowledge, support, and confidence you need
to make important decisions about your future in Belize.
We can't wait to meet you there!
WHEN:
Jan. 12-14, 2022
WHERE:
Best Western Plus Belize Biltmore Plaza
3 Miles Philip Goldson Hwy, Belize City, Belize C.A.
For hotel details, travel suggestions, and cancellation information, click here.
And here's what comes with the
price of the event:
Admission to all 30+ live presentations…
Complete access to the social and exhibit areas…
Expert personal consultations…
Formal and informal Q&A sessions, breakouts, and workshops…
Introductions to reliable real estate sources, business contacts, fellow expats, and professional legal resources…
Access to attendee-only (optional) pre-conference and post-conference real estate tours…
Access to optional cultural, craft, and sightseeing tours…
Eligibility for all raffle prizes…
Coffee breaks and snacks—at least 2 a day…
An open-bar cocktail Welcome Reception…
Seminar materials, notebooks, and handouts…
Downloads of all conference presentations after the event is over…
A complete set of professionally produced conference recordings…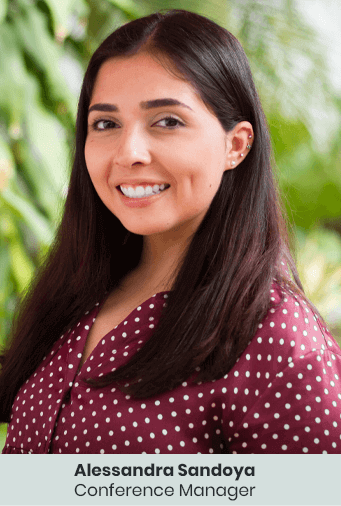 What Our Past Conference Attendees Are Saying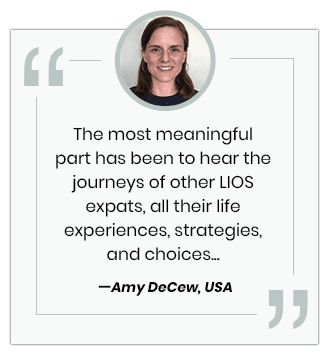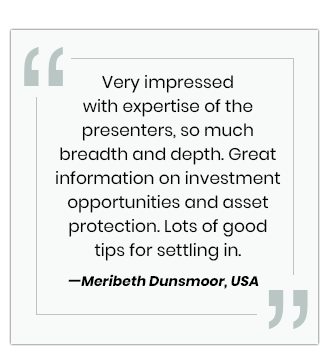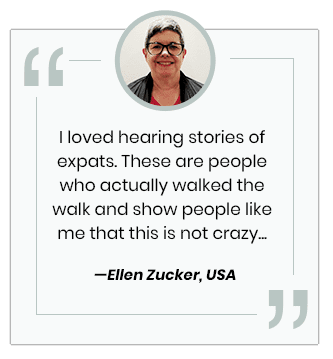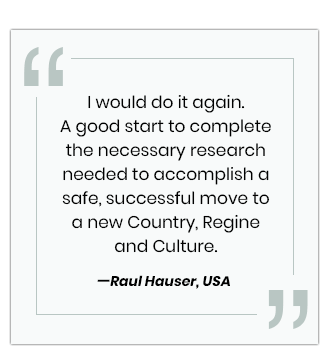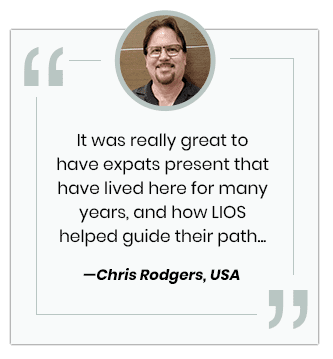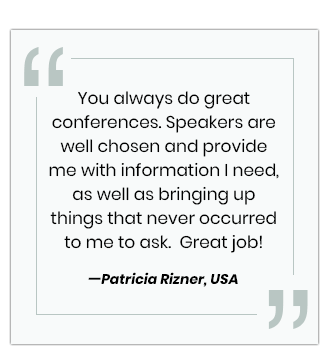 Frequently Asked Questions
Is this event for you?
If you want to find your piece of paradise in beautiful, English-speaking Belize then YES, this is the event for you.
You'll walk away with the knowledge, support, and contacts necessary to make a move with confidence…
Is vaccination required?
Under the current rules at the time of this writing, travelers to Belize are required to show a negative COVID-19 test taken no more than 48 hours before entering the country. If you are not vaccinated, you'll need to update your negative COVID-19 test results every 48 hours that you remain in Belize. Access to COVID-19 testing will be available at the conference venue for a fee. If you are fully vaccinated you must only provide a negative test upon your arrival.
Please note that face masks are required in public spaces.
We encourage you to visit Belize Travel Board's Health & Safety page for up-to-date details related to COVID-19.
For more information, contact us now by email here or by phone, toll-free from the United States, at 1-888-627-8834.
What is the daily schedule?
Belize Local Time
Wednesday, Jan. 12, 2022 - 8:30AM – 5:45PM CST
Thursday, Jan. 13, 2022 - 8:30AM – 6:00PM CST
Friday, Jan. 14, 2022 - 8:30AM – 12:30PM CST
What's the refund policy? What if I need to cancel?
We must receive any cancellation of your conference registration in writing. Please send an email immediately if you have to cancel for any reason.
For cancellations received more than 45 days before the start of the event, we will return your payment, minus a US$150 administration fee per person. For cancellations received more than 14 days before the start of the event, we will return your payment, minus a US$350 penalty per person. For cancellations made less than 14 days before the start date of the event, the conference fee is nonrefundable. If you are unable to attend, please contact us by email immediately to avoid any unnecessary charges.
Please note that any amount not refunded can be used as a credit towards a future Live and Invest Overseas conference.
Credits need to be used within 24 months after cancelling the initial event.
Are there discounts available?
Yes! You may be eligible for the following discounts:
Subscribers of Overseas Living Letter, Global Property Advisor, and Simon Letter will get a US$50 discount...
Or, if you're a member of Overseas Living Unlimited, you can double that amount for a full US$100 discount...
* Please note that you cannot combine any of the discounts above.