The World's Most Affordable
Place To Retire Well In 2020

Live the adventure of a lifetime on a
Social Security check alone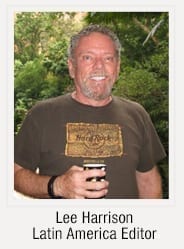 Dear Live and Invest Overseas Reader,
I retired when I was 49… 13 years before I'd planned.
And it wasn't because I'd struck it rich; quite the opposite. I had an average income and moderate savings… less than most of my coworkers who stayed behind to continue working.
I was able to retire at that age for two reasons: I retired abroad… and I chose my country wisely.
Financially, there's no other way I could have pulled it off.
If you think the retirement that you've always dreamed of is slipping away, I can guarantee you there's a solution.
In the end, I was shocked at how financially easy it was. Let me explain.
For most of my adult life, I thought that retiring overseas was for the very wealthy… not for an average person like me.
I first got the idea to retire abroad while browsing in a bookstore in Scottsdale, Arizona. I found a book written by a guy who had retired early and was living comfortably abroad—splitting his time between Costa Rica and Mexico—on a very modest income. He was an honest writer… and a regular middle-class guy like me.
His book changed my thinking entirely.
Instead of working until I'd earned a pension large enough to live well in the States, I realized that I could retire years earlier… and still have plenty of money to live well abroad.
Instead of working until 62 as planned, I found that I'd have enough to live overseas comfortably prior to age 50.
Instead of hoping for good health in my old age, I could retire when I was relatively young, fit, and able to enjoy a life of fun and adventure.
But it was critical that I choose the right country.
Few countries offered a cost of living low enough to meet my needs. And of those that did, most were places I didn't want to live… places that were cheap enough, but didn't offer the comfortable, convenient, and exciting lifestyle that I was hoping for.
But one country fit the bill perfectly… with benefits to spare.
It was Ecuador.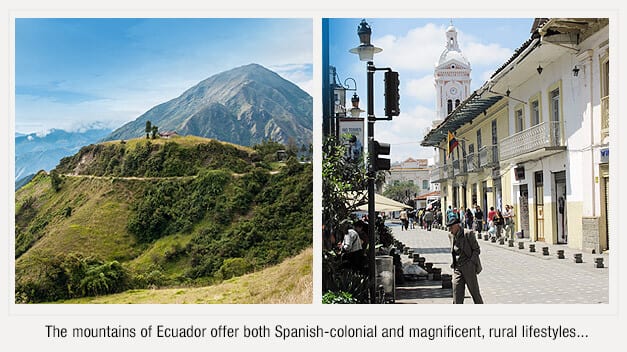 In fact, Ecuador exceeded my expectations in every way
I had hoped to find a decent house at a reasonable price. But instead, the proceeds from my small A-frame in Quarryville, Pennsylvania, bought me a beautiful home of over 5,100 square feet… in the best neighborhood of Ecuador's most beautiful city.
I expected low property taxes on that home… but was amazed to find that they were less than $200 per year.
I wanted to save on utilities… but was taken aback by the huge savings that come with a climate that doesn't require heat or air conditioning.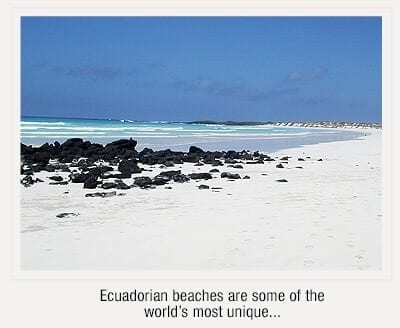 I had hoped for a country with abundant natural beauty and diversity. And again, Ecuador exceeded my expectations, with staggering Andean peaks… magnificent colonial cities… hundreds of miles of Pacific coastline… the Amazon rain forest… and the Galápagos Islands.
And, most critically of all, I needed a low cost of living. I had only modest savings and a small pension… which needed to stretch more than 30 years.
Once again, Ecuador exceeded my expectations. I had allowed for what seemed like a small budget… but ended up spending even less. In fact, I even managed to add to my savings, which was the biggest surprise of all.
Discover how to live well on a Social Security check
In Ecuador, I found enriching lifestyles for every income level.
A couple settling in small towns can live on around $750 per month. In a rural setting, two of my close friends are living on less than $650 per month.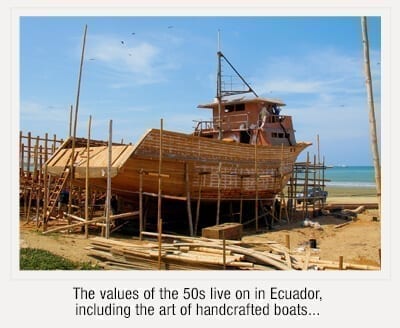 If you'd be happier in a beautiful, 16th-century colonial city—with its theater, orchestra, art shows, restaurants, and cafés—you can do that starting at $1,200 per month (under $1,000 if you own your own house).
To put this in perspective, of the more than 61 million retirees now collecting Social Security in 2020, the average payment is $1,503 per month.
So who can live in Ecuador on a Social Security check? Almost everyone. The average Social Security recipient can do it with room to spare.
And what's amazing is that you'll do more than just live. You'll live well… a wealthy and enriching lifestyle that just wouldn't be possible back home.
Best of all, you'll have the experience and adventure of a lifetime.
You can do it… and I'll show you how to do it the easy way
When I retired to Ecuador, things were different… it was a lot of work for me.
I covered the country from top to bottom in a rental car—with limited Spanish at the time—exploring unknown regions via poorly marked roads.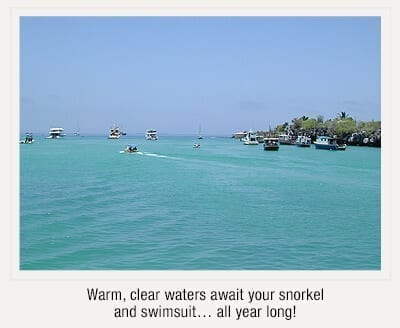 Working with the Ecuadorian officials, I had to figure out how to get a residency visa from scratch.
I wanted to learn Spanish, but had no idea which language schools were any good… among hundreds that were marketing their programs.
After picking my city, I had to find an honest real estate agent and navigate a disorganized market with no multiple listing service. It was every real estate agent for himself, with me at their mercy.
After selecting a home, I didn't know an English-speaking attorney. I had to go to the U.S. Embassy to try to find one.
Hardest of all, I didn't know anyone who lived in Ecuador… that is, no one who had already moved here, who I could ask for help.
In other words, I didn't just drop into a paradise, like Dorothy in "The Wizard of Oz."
But you can.
That is, you can land in Ecuador and hit the ground running with your new life laid out in front of you.
In fact, you can condense all my months of effort into just three action-packed days… and come away with more knowledge than I did.
Live And Invest In Ecuador 
Virtual Conference
March 13–14, 2020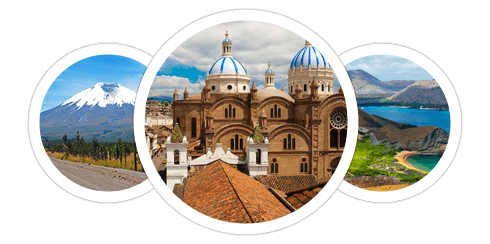 Discover the World's Most Affordable Place To Live Well…
From The Comfort Of Your Couch!

Over two days via our professional online event system, you'll get to know all of the country's best places to spend your time and money… along with the professionals who work here and the expats who live here… all from the comfort and convenience of your own home or office.
You'll get a broad, in-depth view of Ecuador that outsiders simply don't know about
Isolated from the dollar's risks:
Ecuador is one of a few countries that uses the U.S. dollar as legal currency. So your expenses will never be impacted by the dollar's fall… which has caused cost-of-living increases of up to 85% for some expats in countries with other currencies.
Find the security that comes with knowing exactly how you can live—comfortably—on a budget that starts between $650 and $1,200 per month.
Get to know each of Ecuador's fascinating regions, from the dramatic Andes to its hidden valleys, beautiful beaches, colonial cities, Amazon rain forest, and Galápagos Islands.
Discover why Ecuador is also a winner for health care, with excellent facilities and service, at the continent's lowest prices.
Find out how you can save thousands—tens of thousands—by buying properties on the local market.
See examples of comfortable apartments you can rent for less than $500 per month. Some as low as $350 per month!
Get to know the real estate experts who have found Ecuador's best income-producing properties.
Discover Ecuador's best beachfront deals in the coastal real estate market… from the modern beach resorts to little-known hideaways.
Be prepared and confident, with all of the practical matters at your fingertips. From residency to taxes, from banking to real estate, you'll leave the conference ready to take action. You'll be up to speed on…
Residency and citizenship
Your tax liability
Importing your household and pets
Managing utilities
Learning the language, etc.
And, most importantly, you'll benefit from the experience of those who have gone before you. At this conference you'll hear from more seasoned expats than ever before.
Again, you'll do it all from the comfort of your computer or tablet. No travel expenses… no security lines… just a live and interactive event that you can join in from anywhere.
It's time to take charge of
your retirement
Over the past few years, it may have seemed like the retirement you've always dreamed of was slipping away. And for many Americans, it has.
But here's your chance to grab it back!
Whether you're 39 or 79, it's a chance to not only meet, but exceed, the expectations you've always had for a happy, healthy, and secure retirement… for the price of a Social Security check.
When you join us online, you'll discover everything you need to know about Ecuador in order to decide if it's right for you…
And when it's over, you'll have all the knowledge and contacts necessary to make your transition happen with confidence.
Plus, of course, you'll be able to access the recordings and materials from the event whenever and as often as you'd like.
Discover the best of Spanish America in Ecuador's colonial cities
After more than 20 years of living abroad, I am no longer easily impressed… but I'm still in awe of life in Ecuador.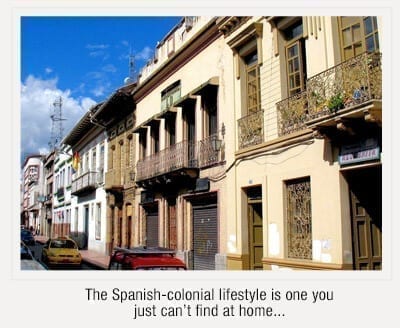 When I retired here, I settled in the colonial city of Cuenca, a former Spanish capital and city of the Incas. I'd often stop, take in the surroundings of my 16th-century city, and just marvel at the fact that I was really living this life.
Imagine heading out the door bright and early each morning, bound for the local bakery. If you time it just right, you can catch the warm cinnamon rolls just as they're coming out of the oven at 7:15 a.m. A rich cup of Ecuadorian coffee goes perfectly as you settle down at a small table with the morning paper.
You'll walk the cobblestone streets that saw the traffic of the early Spaniards in the mid-1500s and the Incas before them. The colonial architecture, with iron balconies and center courtyards, will take you back in time.
While Cuenca has a new, modern mall on the edge of town, the historic center still features large and colorful indigenous markets, some taking up more than a city block. You'll also discover tiny, hole-in-the-wall shops, each one selling its own specialty as they have for centuries.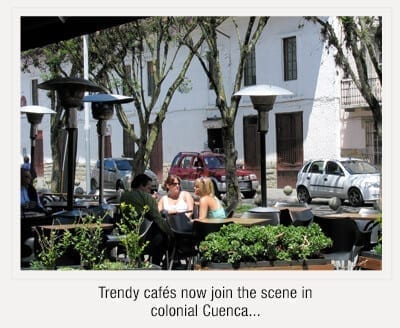 Today, you'll find surprises hidden among the old adobe buildings of downtown Cuenca. Today's historic center also has small sidewalk cafés, English book shops, fine dining, and a handful of bistros and expat gathering places. It even boasts Indian and Middle Eastern restaurants, along with the traditional Ecuadorian venues and international restaurants.
In the evening, you'll find plenty of restaurants, bars, clubs, and discos. But you can also take in a tango show or a play at the theater… or spend an evening at a (free) concert by the symphony orchestra… or attend an art opening at a gallery hidden within the old convent… or take in an exhibition at the modern art museum.
Cuenca is the cultural heart of Ecuador and a benchmark for colonial cities in the Americas.
But Cuenca's not your only choice for colonial highland living in Ecuador
The beautiful city of Loja is a smaller, quieter version of Cuenca. Clean, classy, and upbeat, this "music capital of Ecuador" is a breath of fresh air… where you can live well on less than $1,100 per month.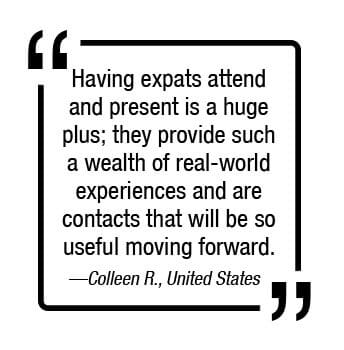 If you'd prefer small-town living, the popular highland town of Cotacachi has been drawing expats for years. Charming and friendly, it's one of the lowest-cost places you can settle.
Or there's Vilcabamba, in Ecuador's Valley of Longevity; reputedly home to more people over 100 years of age than anywhere in the world.
In small town Ecuador, your budget can be even lower than in the cities. Some expats live for less than $750 per month.
Finally, if you'd like the bustle of a world capital, Quito and its surrounding valleys provide a multitude of options. Quito's historic center, a remarkable testimony to urban reinvention, now offers an enviable lifestyle amid historic colonial grandeur.
At the Live and Invest in Ecuador Virtual Conference, we'll bring the grandeur and the lifestyle of Ecuador's colonial cities to you:
Experience the cities, the streets, and the people of Ecuador's colonial highlands, without having to leave the comfort of home.
Meet the expats who call the highlands their home… to find out what it's really like to live there over the long haul.
Have a virtual sit down with people who have started businesses in colonial Ecuador, so they can share the ins and outs of being an entrepreneur.
For many expats, the colonial cities—large or small—of Ecuador's highlands are the stuff that dreams are made of. Join us at our Live and Invest in Ecuador Virtual Conference March 13-14, 2020 to see if the colonial highlands are for you.
Explore over 500 miles of tropical coastline with the continent's best beachfront buys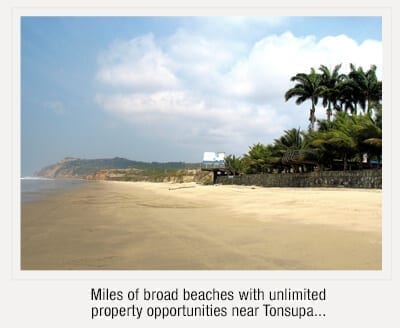 It was another flaming Pacific sunset as I sat down to a delicious meal of grilled sea bass and camarones al ajillo, succulent shrimp grilled with fresh-chopped garlic cloves and olive oil.
Darkness came suddenly, as it does on the equator, and from my seat at the edge of the open-air restaurant in Puerto López, I could soon hear, rather than see, the waves crashing on the face of the cliff far below.
This dinner was my first snapshot of life in coastal Ecuador. For every expat who extolls the virtues of Ecuador's colonial highlands, there's another expat who swears that the coast is the place to be.
And with good reason; Ecuador's coast offers a beach lifestyle for everyone and comes with the lowest price tag in the Americas.
On the north coast you'll find the bustling town of Atacames, with its wide beaches, beachfront restaurants, bars, clubs, and shops. A traditional seashore getaway, Atacames, with its driving salsa beat, has drawn visitors for years.
Just down the road you have the quiet seaside town of Súa, and a few miles farther, the positively tranquil town of Same. Together they offer you three contrasting lifestyles on a small section of coastline.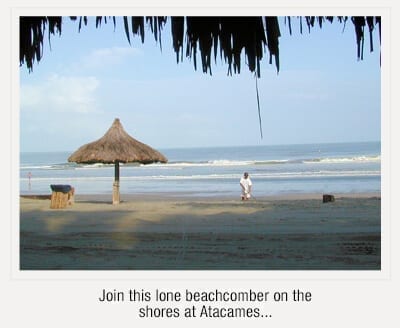 But that's not all.
Ecuador's coast also offers the sleepy surfer village of Canoa… or the bustling, world-renowned surfing village of Montañita. You can have the comfort of a small, friendly city if you choose Bahía… or the convenience of a larger coastal city like Manta, with its great medical care, expat community, and city amenities.
Beachcombers will enjoy Olón… with its 8 miles of incredible, walkable beach.
Playas is a newly expanding area and is the shore point closest to the airport. It's also the sunniest spot on Ecuador's coast.
But for many expats, the crown jewel of Ecuador's coast is the town of Salinas. It's the pride of many Ecuadorians who enjoy its restaurants, cafés, clubs, and beaches.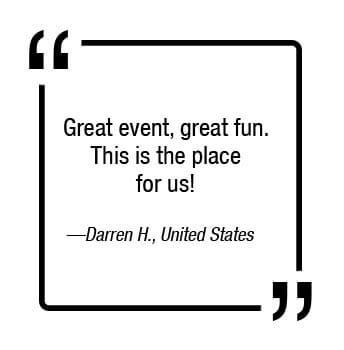 Salinas also offers something special for the property owner: a unique rental opportunity. It's one place on the coast where a North American can come to enjoy the year's best weather during the northern winter… yet profit from a strong rental market in the off season!
At the Live and Invest in Ecuador Virtual Conference, we'll bring the best of this magnificent coast to you.
You'll see if the Ecuadorian coast is right for you by using our staff of experts and the firsthand experience of the men and women who have already made the move.
Enjoy excellent, affordable
health care
I've obtained residency in four countries, so I have plenty of international health care options. I even have a great employer-paid Blue Cross plan in the United States that includes a contract with the Mayo Clinic.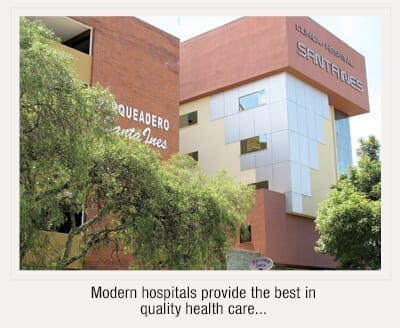 Yet, when I needed to see two specialists not long ago, I chose Ecuador.
In one case, I required minor, in-office surgery. The total cost was $90, which included the operation, office visit, local anesthesia, and supplies. In addition, I paid $20 for the associated lab work; so the total was $110.
By coincidence, I'd had the same thing done last time I was in Arizona. The total cost there was $5,190. And even after insurance, my portion was still $347.11.
To put this into perspective, it cost 300% more to be insured in the States than it cost to be uninsured in Ecuador.
But the cost wasn't even the most important part… and it's not the reason I went to Ecuador.
I chose Ecuador because among all of the choices available to me, that's where I got the best care.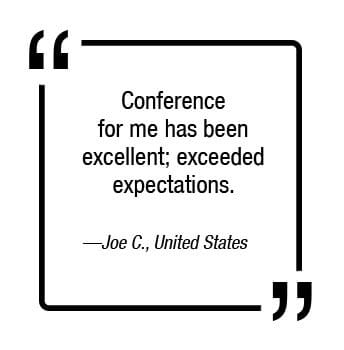 When I see a specialist in Ecuador, not only is it less than my co-pay back in the States…
I also get quality care and no-rush, personal attention. I see a doctor who's uninfluenced by insurance companies and pharmaceutical salesmen. Best of all, I see the doctor himself, one-on-one, without the stream of assistants and support staff that I deal with in the United States.
And because of the simplicity of the one-on-one relationship with the doctor, I've experienced fewer mistakes and gotten better care.
And it's not just the medical care that's affordable…
a quality nursing home starts at $600 per month
Frankly, I found this hard to believe, so I went to see the nursing home for myself… unannounced. I was pleasantly surprised to find a clean, upbeat facility with a courteous and professional medical staff. The residents were well-dressed and well-cared-for. I met a group of perhaps 15 residents enjoying the sun in the interior courtyard, while others were exercising with staff members or visiting with family.
The assisted living facility I visited was Nueva Esperanza… but it's just one of five such facilities located in Cuenca today.
Ecuador has all the bases covered for the expat's medical care, from A to Z. You can move here with the security of knowing that you'll be in good hands for as long as you're here… at a price you can afford.
The most amazing benefit of this fascinating lifestyle… is the price
Nowhere else in the Americas will you find property prices like these, with a cost of living that can be covered by a Social Security check.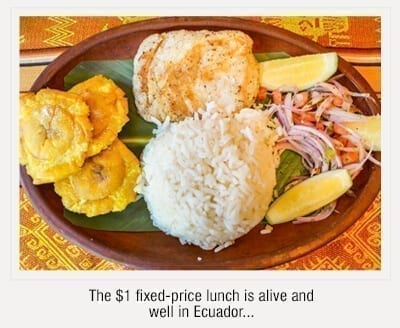 Discover convenient, modern condos just a block from Cuenca's historic town square for less than $70,000.
Get your dream home near the beach, starting at just $79,000… for a house where every room has a view of the sea.
Rent a luxury, 1,300-square-foot penthouse—with 360-degree views of the city and surrounding mountains—for just $800 per month. A condo downtown with riverfront and mountain views is going for only $500 per month… and both are fully furnished.
A modern studio apartment in the middle of the historic center is going for only $380 per month, furnished.
Buy your own 22-acre organic farm (9 hectares) in a tropical valley—with great views and loads of fruit trees and coffee—for just $145,000.
And in the cities of Ecuador, you'll give up nothing in exchange for these fantastic prices.
You'll still enjoy high-speed internet, cable TV, and reliable phone and electric service. Not to mention the cafés, restaurants, theater, and a host of other city amenities.
The best part of retiring in Ecuador is what you will do and see after you move here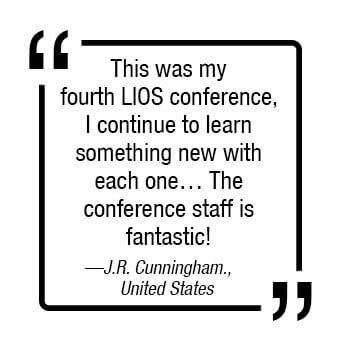 With a group of friends, I made a sharp turn off a small country road into the brush, and started to climb. After a brief pause to shift into four-wheel drive, we continued climbing through fields of lemons, bananas, and finally sugarcane. The road narrowed even more and finally disappeared as we entered a clearing at the top of the mountain.
The Land Cruiser crawled over a deep bed of discarded sugarcane stalks, and we pulled to a stop in front of an old, open-sided tin-roof building which housed an ancient cane press powered by an antique Briggs & Stratton engine.
Just behind this enclosure we could see the telltale wisp of wood smoke indicating the presence of a still just out of sight. See the photo below.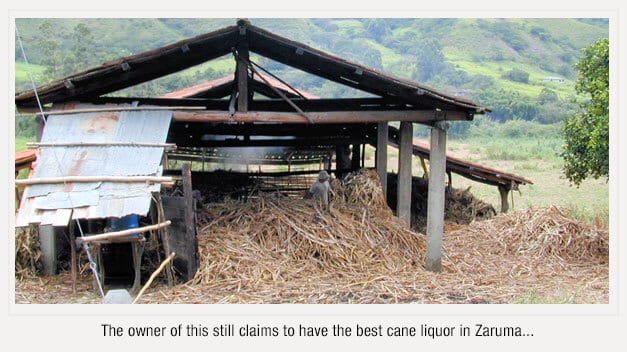 An old man was hovering over the still, tending a wood fire under a used 55-gallon oil drum as the clear, anise-scented Mallorca sugarcane liquor dripped from the other end. We all gathered on wooden stools around the still, and sampled the hot cane liquor as it dripped from the copper tubing.
This is why I came to Ecuador.
Sure, the cost of living is low here, but we've also found so much more than just inexpensive living.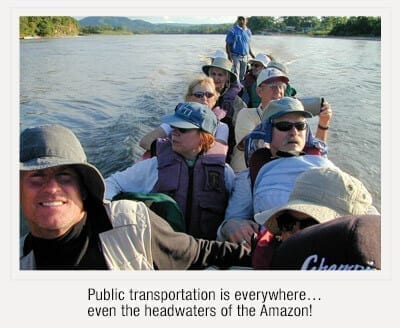 When I retired abroad, I wanted to have a rich and interesting life once I landed in my new country. I wanted to travel… and explore.
And for this, you won't beat Ecuador. It's not only rich with exciting travel opportunities, it's also one of the world's most economical countries to travel in.
Gasoline in Ecuador is only $1.48 per gallon… hotels are inexpensive… and public transportation is available to every corner of this diverse country.
I've explored the Andean highlands from top to bottom… from the woodcrafters of San Antonio to the leather crafters of Cotacachi to the guitar makers of San Bartolomé… and of course the cane liquor stills of El Oro. I've traveled from the high, snowcapped peaks in the north to the hidden Valley of Longevity in the south.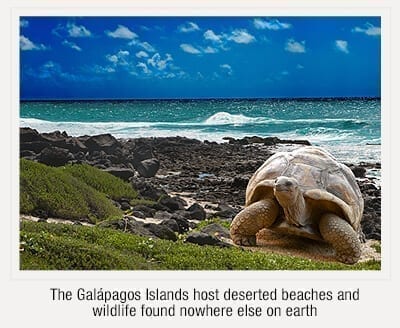 I've lived the wonders of the Amazon rain forest with an indigenous tribe and explored brilliant, secret beaches far from the tourist trail in the Galápagos Islands.
When you retire to Ecuador, this world will be at your doorstep.
Take it from me… you won't have to settle for boring tourist traps or playing checkers on the square. You can enjoy one of the most exciting retirements on the planet… on your Social Security check.
We'll bring our extensive network
of nationwide contacts to the
table to help you on your way
As an online attendee at our Live and Invest in Ecuador Virtual Conference, we'll have our top real estate contacts from every corner of the country bringing you the best deals out there.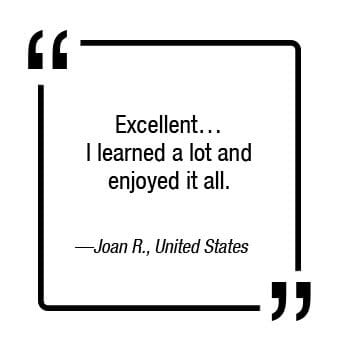 Our legal team will be on hand to bring you up to speed on important issues like these:
Residency and visas
Property purchase and title verification
Moving your household and pets
Investing in Ecuador
Savvy health care professionals will be glad to assist you with this important issue. You'll be shocked by Ecuador's many low-cost health care options.
Ecuador is a haven for entrepreneurs who love the wide-open playing field and lack of officious regulation. North American business owners will be on hand to share their stories… and their lessons learned.
Best of all, when you log on to the Live and Invest in Ecuador Virtual Conference, you'll be in the company of expats who have already made the move—the most important and unbiased source of information you can find.
Take a look at why expats are moving to Ecuador

This unique, value-packed event is
only available for a short time at
these prices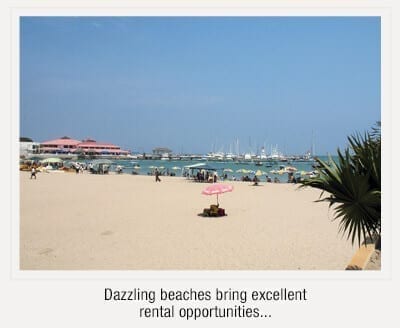 The 2020 Live and Invest in Ecuador Virtual Conference is an exclusive opportunity to get to know Ecuador without all of the expenses and hassles for travel.
Thanks to our top-end online event system, you'll have unique video access to experts from every part of the country to help you with every possible endeavor.
And, unlike other virtual events, you'll be able to ask your questions and interact directly with all of our experts.
And best of all—whether your interest lies in the mountains, the colonial cities, or at the ocean—we'll have experienced expats to show you what life is really like in Ecuador.
The full list price of this live and online video experience is US$325.
Here's what's included with the price of admission:
Admission to all online presentations
Ability to ask any of your questions with our virtual "raise your hand" function…
Complete access to the virtual exhibitor area, where you can have one-on-one chats with experts…
Introductions to reliable real estate sources, business contacts, fellow expats, and professional legal resources…
Downloads and online access of all conference presentations after the event is over…
A complete set of professionally produced conference recordings…
Reserve your seat today by contacting Events Manager Alessandra Sandoya by email here or by calling her at 1-888-627-8834.
She and her team can have you booked and ready to go in minutes.
If you'd prefer, you can also use our convenient Online Registration Form.
This event is selling fast: sign up
now while maximum discounts
apply
Think about it. If you had to gather this information on your own, you'd spend thousands of dollars and months of your time to do it.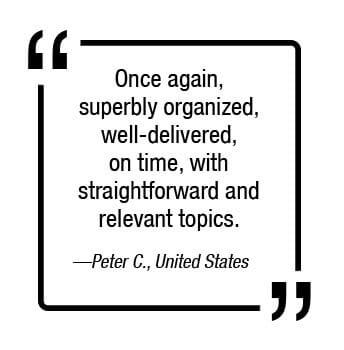 Believe me, after months of knocking on doors, searching the internet, sitting in lawyers' offices, and hanging out with real estate agents, it would still be virtually impossible to assemble the body of knowledge that we've pulled together for this conference.
And with this opportunity, you don't even need to get on a plane!
Frankly, the Live and Invest in Ecuador Virtual Conference is an indispensable investment for anyone who's considering this country… well worth the modest fee you'll pay to attend.
Plus, if you're unsatisfied for any reason…
We'll refund your money 100%. No questions asked.
This is your chance to take back your retirement… that dream retirement that may be slipping away… and live the adventure of a lifetime on a Social Security check.
I look forward to meeting you online during the event.
Sincerely,


Lee Harrison
Latin America Editor
Reach us with questions and comments at 
CustomerService@liveandinvestoverseas.com 
or by phone, toll-free from the United States, at 1-888-627-8834.
Copyright © 2008-
2018
Live and Invest Overseas, Founding Publisher Kathleen Peddicord