Discover The World's #1 Place
To Live Well On A Small Budget…
Learn how to live the adventure of a lifetime on a Social Security check alone…
We've condensed what usually takes months or more of effort into just a single, action-packed day.
Via our professional online event system, you'll get to know all of Ecuador's best places to spend time and money…
All of your best options for residency, investment, property, and making the move…
Along with the professionals who work here and the retirees who are already living here…
All from the comfort of your own home or office.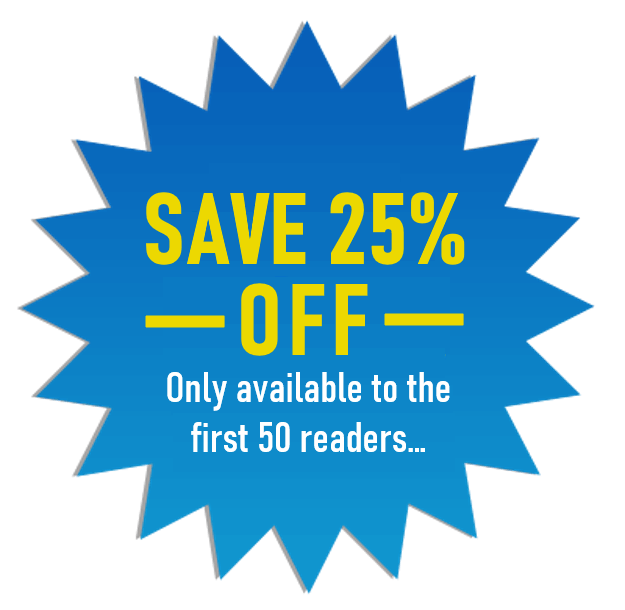 WHAT: 2022 Access Ecuador Online Workshop
WHEN: Dec. 7, 2022
WHERE: Online via our high-definition video event system
WHY: To help determine whether or not Ecuador, our #1 Place To Live Well On A Small Budget, could be the place for you.
Our 2022 Access Ecuador Online Workshop will give you the locations, insights, and contact information you need to find success here. With our help, you can land in Ecuador and hit the ground running with your new life laid out in front of you…
Live Like A King (Or Queen)
On Only $763 A Month
 Maid, Gardener, Cook,
Travel, Dinners Out, And More…
 You Can Afford It All in Ecuador
Dear Live and Invest Overseas Reader,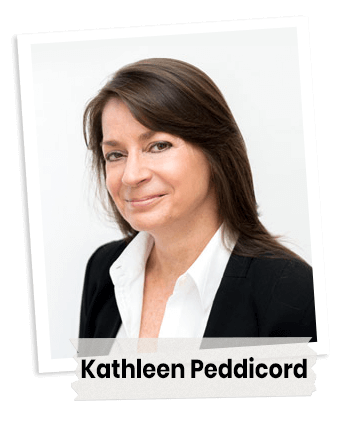 Ecuador is the #1 place in the world for a cheap and luxurious retirement…
In fact, no matter where you choose to live here…
Be it a tranquil mountain village, a historic colonial city center, or along the long stretch of sandy Pacific coast…
US$1,500 a month is more than you'd need for a happy and carefree retirement with all of the amenities from back home… plus a few new luxuries, too boot.
As I'll show you in a minute, a couple settling in a small town could live easily on about US$650 per month…
But if you'd be happier in a world-renowned, 16th-century colonial city—with its theater, orchestra, art shows, restaurants, perfect weather, and cafés—you can do that starting at US$1,163 per month… or less than US$800 if you own your home.
Add a few hundred dollars to your monthly budget, and you could live in true luxury… with a cook, a maid, and even a driver attending you.
Plus, of course, you'd never run out of things to do…
Not with 1,400 miles of Pacific coastline, several historic colonial towns, the Amazon rainforest, the Galápagos Islands, and the Andes mountains all available to you nearby.
 And Check Out These


INCREDIBLE Retirement Benefits…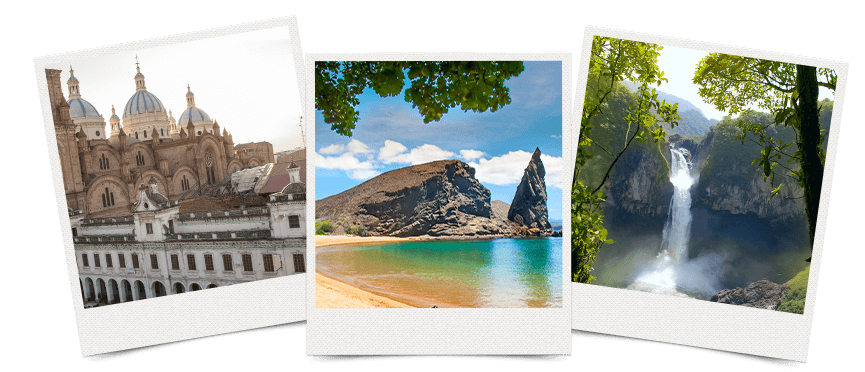 The cost of living in Ecuador is cheap… really cheap.
Unlike back home, you can thrive here on your Social Security check alone.
Now, I know that can be hard to believe…
But it's not just me and my ground-based team of experts making that claim…
In fact, the government of Ecuador has put a specific dollar figure on it: US$1275.
That is, to qualify for this country's famous retiree visa, you only need a pension of about US$1275—20% less than the America's average Social Security benefit.
At that budget, the government knows you'll be able to pay for local goods and services, contribute to the economy, and live a comfortable life…
And talk about comfortable…
Foreign retirees here enjoy some of the best benefits in the world:
50% off electricity, water and telephone service…
50% off all public transportation…
50% off national and international airfare…
50% off all cultural, sports, artistic and recreational events…
A special discount on property tax…
A discount on vehicle taxes…
No taxes on Ecuadorian income or foreign pensions…
Even a refund of sales taxes…
And, perhaps best of all, you never have to stand in line. Seniors always get to skip to the front!
Indeed, Ecuador is one of those places that every would-be retiree abroad must consider…
Here Are 4 More Reasons This Is Our
#1 Place To Live Well On A Small Budget
 Cheaper places exist in the world (especially in Asia), but Ecuador gets my pick for #1 Place To Live Well On A Small Budget because it offers so much more…
Proximity… Ecuador is in the same time zone as the Eastern U.S. That makes those video calls with the kids easy to schedule, and you'll never have a problem watching the big game. Plus, it'll take you only about four hours to get here from Florida, or about six from New York or Texas…
Familiarity… The official currency of Ecuador is the U.S. dollar, meaning you'll never have to worry about currency swings pricing you out of your budget one day. Plus, thanks to thousands of current expats who've already taken our advice, Ecuador is home to one of the world's fastest growing North American expat havens…
Perfect Weather… Ecuador's highlands feature several charming colonial towns, such as Cuenca. Their remarkable location has resulted in virtually no bugs to swat at and "spring-like" weather all year—an average of about 70°F (21°C) every day—which also means you'll never have to spend money on heating or air conditioning…
Diversity… did you know that the Galapagos islands, part of the Andes mountains, and part of the Amazon rainforest are all in Ecuador? Aside from nature, Ecuador also boasts diverse lifestyle options, from colonial Cuenca to cosmopolitan Quito, and from the sleepy mountain village of Cotacachi to the beach town of Playas…
What About The Real Estate?
I mentioned Ecuador's incredible "red carpet" package of retiree benefits…
Of course, this country boasts many options for residency.
For example, the investor visa in Ecuador is easy to qualify for, with an investment requirement of only US$42,500.
Again, those figures don't fluctuate, as Ecuador uses the U.S. dollar.
While using the dollar doesn't offer currency diversification, it does offer stability (hence the continued low cost of living).
Regarding real estate, there are few other places on earth where you can buy a standalone ocean-view house for under US$100k.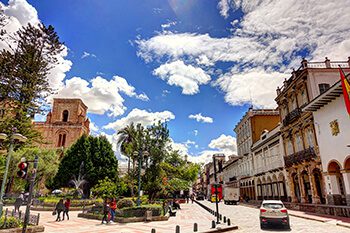 In Cuenca (pictured to the right), a tourist and expat hot spot in the heart of colonial Ecuador, you can still find apartments for as little as US$75,000.
Now, Ecuador is not a booming property market…
While appreciation and rental rates could be rated as fair, the big idea here is cutting down on your own cost of living.
Owning a home in the highlands, where the weather is spring-like all year, means you'd have no rent to pay and little to nothing in utility bills. Fresh food is cheap and available, and a simple meal at a restaurant—chicken, rice, plantains, and salad—can cost as little as US$1.
If you'd like to add to your wealth, you could set up a low-cost base in Ecuador full- or part-time, while investing around the world or working online at a North American earnings level.
Collecting global income while living on a pittance?
It's an easy and proven formula for never having to worry about your nest egg…
I am now happily residing full time in Ecuador

Kathleen, I have been an avid reader and follower for many years… as a result of information gleaned… I am now happily residing full time in Ecuador…

‐‐John Fisher
Could Ecuador Help You Retire…
This Year?
Before he was our Senior Property Correspondent, Lee Harrison was an American in search of a better way of life…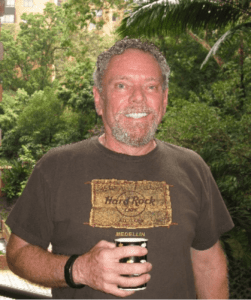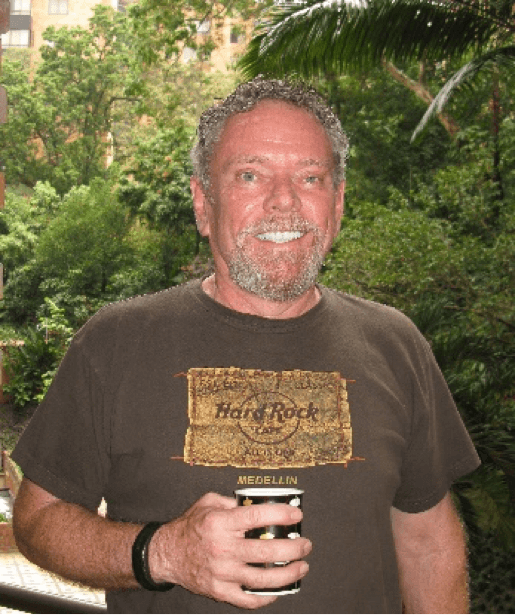 "I retired when I was 49… 13 years before I'd planned.
"And it wasn't because I'd struck it rich; quite the opposite. I had an average income and moderate savings… less than most of my coworkers who stayed behind to continue working.
"I was able to retire at that age for two reasons: I retired abroad… and I chose my country wisely.
"Financially, there's no other way I could have pulled it off.
"In the end, I was shocked at how financially easy it was. Let me explain…
"For most of my adult life, I thought that retiring overseas was for the very wealthy… not for an average person like me.
"I first got the idea to retire abroad while browsing in a bookstore. I found a book written by a guy who had retired early and was living comfortably abroad—splitting his time between Costa Rica and Mexico—on a very modest income.
"His book changed my thinking entirely…
"Instead of working until 62 as planned, I found that I'd have enough to live overseas comfortably prior to age 50."
"It meant that I could retire when I was relatively young, fit, and able to enjoy a life of fun and adventure.
"But it was critical that I choose the right country.
"Few countries offered a cost of living low enough to meet my needs. And of those that did, most were places I didn't want to live… places that were cheap enough, but didn't offer the comfortable, convenient, and exciting lifestyle that I was hoping for.
"But one country fit the bill perfectly… with benefits to spare…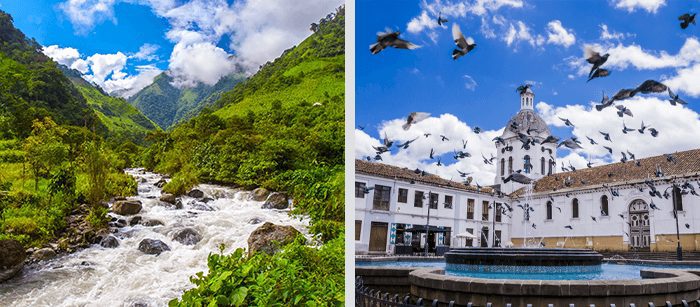 "It was Ecuador.
"In fact, Ecuador exceeded my expectations in every way…
"I had hoped to find a decent house at a reasonable price. But instead, the proceeds from my small A-frame in Quarryville, Pennsylvania, bought me a beautiful home of over 5,100 square feet… in the best neighborhood of Ecuador's most beautiful city.
"I expected low property taxes on that home… but was amazed to find that they were less than US$200 per year.
"I wanted to save on utilities… but was taken aback by the huge savings that come with a climate that doesn't require heat or air conditioning.
"I had hoped for a country with abundant natural beauty and diversity.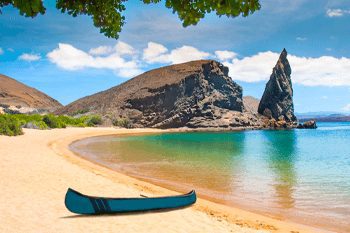 "And again, Ecuador exceeded my expectations, with staggering Andean peaks… magnificent colonial cities… hundreds of miles of Pacific coastline… the Amazon rain forest… and the Galápagos Islands.
"And, most critical of all, I needed a low cost of living. I had only modest savings and a small pension that needed to stretch more than 30 years.
"Once again, Ecuador exceeded my expectations. I had allowed for what seemed like a small budget… but ended up spending even less.
"In fact, I even managed to add to my savings, which was the biggest surprise of all."
Thanks so much for all you do for us "novices"

Thank you for your no nonsense approach to enlightening us about opportunities in Central and South America… just wanted you to know that you have fan that really appreciates your info, keep it coming! Thanks so much for all you do for us "novices" and hope to meet you soon!

‐‐Christopher Stafford, United States
Luxury Living And Perfect Weather
In A Colonial City…
For Only US$763 A Month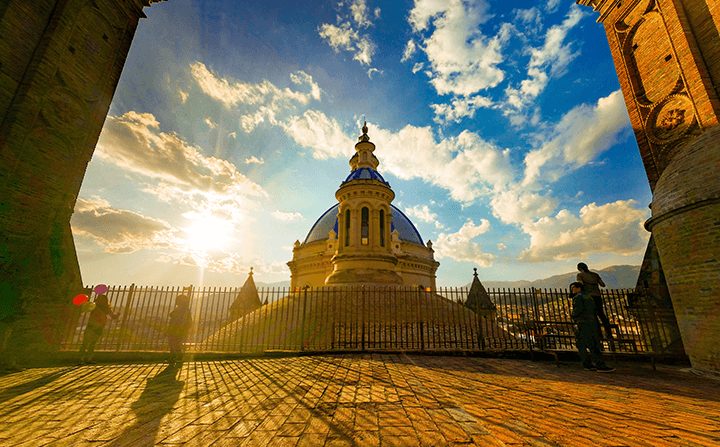 Founded in 1557, Cuenca is one of our favorite cities in Ecuador…
A lot of retirement destinations tout the fact that they're just like the United States—that you can settle in to familiar surroundings—but you won't hear that about Cuenca…
Living here, walking the old cobblestone streets, marvelling at the historic Spanish architecture and the grandeur of Cuenca's colonial churches, you'll know that you're not in Kansas anymore.
Cuenca's elevation results in a temperate, "spring-like" climate all year round, so you'll avoid the expenses of heat or air conditioning in Cuenca.
A large and growing expat community is in place, and they're bound to welcome you with open arms.
The city is also very walkable, and the public transit system is excellent, like most of Ecuador…
Rent
US$400
For a 120m2 (1,292ft2), two-bedroom, two-bath apartment… OR a 150m2 three-bedroom, two-bathroom standalone house
Public Transportation
US$26
For daily use of buses (25¢/ride) and taxis (starting at US$1.50). You can contract an hour with a taxi driver starting at US$10
Gas/Electricity/Water
US$70
Total monthly utility costs
Cable/Phone/Internet bundle
US$48
Cable TV, unlimited calls, 20 Mb/s internet speed (more expensive plan can get up to 200 Mb/s)
Entertainment
US$224
Eating out twice a week for two at a mid-range, local restaurant (US$8 per meal); local drinks twice a week at a nearby watering hole (US$3 per beer or simple cocktail); US$6 per person each weekend for a movie theater outing
Food and groceries
US$350
For fresh, whole foods. Imported, frozen, and processed  foods will cost you more
Maid service
US$45
3 hours of cleaning, one day a week
 TOTAL
US$1163
Monthly expenses for a couple
Of course, you can live even cheaper—as low as US$763 a month in the same example above…
That is, just a block or two from Cuenca's historic town square, you can buy a modern condo for less than US$80,000.
Property tax would set you back less than US$200 a year, and other holding costs are also dramatically low here.
So, buy instead of rent, and you'll essentially wipe out that US$400 rental cost above…
Meaning your cost of living could drop to just US$763 a month.
You could also spend more… opt for a full-time maid that also cooks, and you'll add that US$400 a month back to your budget.
A bigger home, faster internet, and your own vehicle would also add to your costs—though your budget would still total less than the average Social Security check.
The key to maintaining a low cost of living is getting to know the local vendors and suppliers, as well as the local pricing and customs.
We can help with that… and much, much more…
LIOS has opened my eyes

Thanks for the inspired work that you do, your encouragement and uplift it has provided me to think in a more expansive fashion… LIOS has opened my eyes…There's much to do and see still before sunset!

‐‐Miguel Davis, United States
Yes! You Can Do This…
We'll Show You How To Do It The Easy Way
Many folks who consider Ecuador decide to do it on their own…
But that requires a lot of work and even more precious time.
For instance, in a larger country like Ecuador—about twice the size of Florida—you'd want to cover the country from top to bottom in a rental car to check out your options.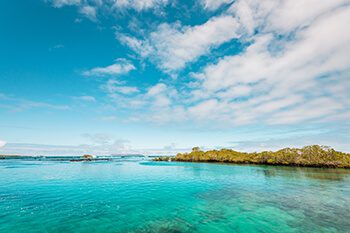 And picking where you want to live is just part of the work…
You'll also have to find and vet an honest rental or real estate agent and navigate a disorganized market with no Multiple Listing Service.
Then, if you want to live here full-time, you can sift through random websites with clashing residency information… or you can waste time searching for an English-speaking attorney to pay expensive fees.
And, perhaps hardest of all, going this route doesn't provide you a support network. Without knowing anyone else who lives in Ecuador, you won't have anyone you can ask for help.
In other words, you usually can't just drop into your new life in Ecuador…
Unless you have the support and expertise of the world's most helpful team here… presenting:
2022 Access Ecuador
Online Workshop
Learn how to live the adventure of a lifetime
on a Social Security check alone…
One-Day Event Takes Place Dec. 7, 2022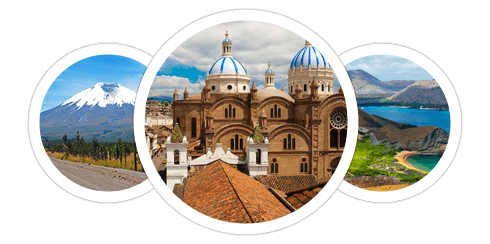 Discover the World's Most Affordable Place To Live Well…

From The Comfort Of Your Couch!
With our help, you can land in Ecuador and hit the ground running with your new life laid out in front of you…
In fact, you can condense what usually takes months or more of effort into just a single, action-packed day.
Via our professional online event system, you'll get to know all of Ecuador's best places to spend your time and money…
Your best options for residency, investment, property, and making the move…
Along with the professionals who work here and the expat entrepreneurs and retirees who live here…
All from the comfort and convenience of your own home or office. You'll get an in-depth view of Ecuador that outsiders simply don't know about:
Find the security that comes with knowing exactly how you can live—comfortably—on a budget that starts between US$650 and US$1,200 per month…
Get to know each of Ecuador's fascinating regions, from the dramatic Andes to its hidden valleys, beautiful beaches, colonial cities, Amazon rain forest, and Galápagos Islands…
Discover why Ecuador is also a winner for health care, with excellent facilities and service at the South America's lowest prices…
Find out how you can save thousands of dollars by buying properties on the local market…
See examples of comfortable apartments you can rent for less than US$500 per month. Some go as low as US$350 per month...
Get to know the real estate experts who have found Ecuador's best income-producing properties…
Discover Ecuador's best beachfront deals in the coastal real estate market… from the modern beach resorts to little-known hideaways…
Be prepared and confident, with all of the practical matters at your fingertips. From residency to taxes, from banking to real estate, you'll leave the event ready to take action. You'll be up to speed on…
Residency and citizenship…
Your tax liability…
Setting up and managing utilities…
Learning the language…
And much, much more…
And, most important, you'll benefit from the experience of those who have gone before you. At this event you'll hear from current retirees and expats who now call Ecuador home…
Again, you'll do it all from the comfort of your computer or tablet.
No travel expenses… no security lines… just a live and interactive event that you can join in from anywhere…

Give this wonderful country a try

…my daughter and I attended the conference… and I am now living in Cuenca. There is no excuse for being bored here… I am sure the upcoming conference will help others decide to give this wonderful country a try.

‐‐Joan Rodriguez, Ecuador
Experience It Live…
Then Get Lifetime Access
To ALL Of The Information
Your registration today gets you more than just interactive access to the event, our experts, and all of their insights…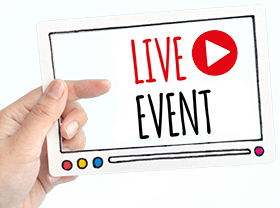 Because this is all done via video over the internet, we'll be able to record everything—every data sheet, every checklist, every discussion, every panel debate, and every bit of information.
We'll edit, organize, and package it all into a high-definition video program that you can download or access online whenever and from wherever you want…
We'll even add in some e-books for quick and easy reference.
Plus, unlike our in-person events, these recordings will not be available for immediate purchase to the general public.

Keep up the great info

Couldn't have made this move without LI&O—thanks again and keep up the great info and conferences (Quito, class of Sept. '14 )

‐‐Robert Faske, Ecuador
I appreciate the step-by-step instructions

Very passionate and energetic speakers. I appreciate the step-by-step instructions. Good variety of information and speakers.

‐‐Wendy Howarter, Colombia
A Small Fee To Claim A Better Life Abroad…
How Much Does Admission Cost?
The 2022 Access Ecuador Online Workshop has been designed to give you the expert information and insider access that you need to make the most important decisions about your new life in Ecuador.
Whatever your goals, you'll come away with the locations and insights you need to start your journey…
The insights and wisdom you need to sidestep the usual mistakes and challenges…
And a support system that could very well be critical to your success and happiness in Ecuador.
The cost of this year's Access Ecuador Online Workshop will be US$395 US$295.
This cost includes full access to the interactive workshops and presentations…
Every research guide… the complete rolodex of experts… and the post-event package of video recordings.
Plus, you'll get access to the chatrooms and forums where you'll get to mingle with the experts as well as like-minded readers considering Ecuador.
Excellent

The quality of the event was excellent. I am glad I did not delay.

‐‐Carlos R., United States
No hype and no baloney

I can't tell you how good it feels to get straight answers to my questions… no hype and no baloney

I'm getting the information and the advice I need.

‐‐Timothy S., United States
"First 50" Discount

Saves You 25% Off!
If you are reading this message, it means you are one of the first 50 people to register for the Access Ecuador Online Workshop.
You're decisive… ahead of the crowd… a trendsetter…
And the recipient of a US$100-OFF DISCOUNT on the going rate for full access.
In other words, you'll get complete and interactive access to the event for only US$295.
Again, your admission comes with the complete on-demand program featuring high-video recordings of everything once the event is over…
Along with full access to every expert and the library of guides, data sheets, and checklists that every attendee will receive.
But this discount is only available to the first 50 readers to register…

Complete access to a full day of education, networking, and attendee-only offers…
We're using a professional online event system. This provides high-definition video for both the individual workshops and the virtual tours of locations and specific properties…
Via online chat rooms and workshop participation, every attendee will have a chance to ask as many questions as they want. And every attendee will get access to contact information for every expert…
You'll get contact information for our tax specialists, property pros, investment advisors, bankers, and retirement consultants…
Once the event is over, every attendee will receive a complete set of professionally edited video recordings—you'll have lifetime, on-demand access with the option to download everything…
Your satisfaction is guaranteed—for the education portion, the experts, and the event system itself. You're also fully protected if you decide to cancel before the event starts. Depending on the timing of the request, we'll either give you a full credit or refund 100% of your money…
You won't have to spend money on travel and hotels, and neither will we. We're shifting those savings to you, and the result is an admission fee that is 1/4 of the cost of our on-the-ground event…
This is not a series of boring and overcomplicated university lectures…
This is straight-talking, tell-me-how-to-do-it information that everyone can understand.
Join us and you'll leave the event ready to take action. Guaranteed.
Wait no longer: Save your seat now…

It was a great conference

Thanks so much. It was a great conference… better than expected. I will certainly recommend them to others and will probably attend another one myself!

‐‐Karen Kirby, United States
KATHLEEN'S PERSONAL GUARANTEE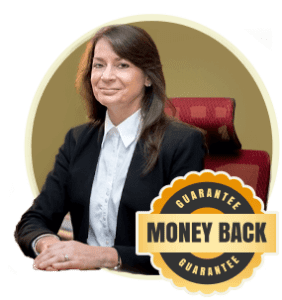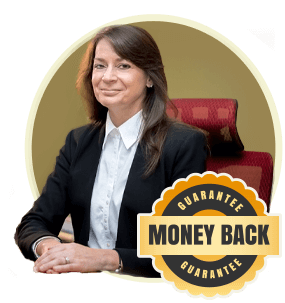 This the best chance you'll find anywhere to help you consider, design, and follow through on the plan and strategy that suits you best in Ecuador.
Right now, you'll have to take my word for it.
However, if, after attending our Access Ecuador Online Workshop, you don't agree—no problem…
You're fully protected by our No-Hassle, Satisfaction Guarantee. We'll give you a full credit, good toward any Live and Invest Overseas event.
Likewise, there is no cancellation fee prior to the event's start. Any requests made prior to Dec. 7, 2022, will receive a 100% money-back refund.
As you can see, there is no risk with your purchase. You have nothing to lose and everything to gain…
Fill out the form below to begin… it takes less than a minute…
Frequently Asked Questions
Is this event for you?
If you're interested in a place that boasts an absurdly low cost of living across the entire country—from the white-sand Pacific beaches to the colonial highlands boasting "spring-like" weather all year long... we strongly encourage you to attend.
On the other hand, if you are looking for a destination that offers a big-city cosmopolitan lifestyle... Ecuador is probably not a good option for you.
How does it work?
All of the information, video sessions, and expert interaction is done online.
Our professional online event system features an online chat system, and every talk will have a question center… during each presentation, we'll take time to address the question over live video.
What is the daily schedule?
Wednesday, Dec. 7, 2022: 9 a.m. to 6:30 p.m. (EST)
Remember, every live session will be recorded and available for on-demand playback... so you'll never miss anything.
How long can I keep the video access?
Once the event is over, you'll have lifetime access to all of the content.
What's the refund policy? What if I need to cancel?
We have put a lot of effort and expenses into the Access Ecuador Online Workshop, but if you are at all unsatisfied, no problem... please let us know and we'll refund your money 100% if you ask before (one day before the event) - no questions asked… if that's what you want.
Though cancellations the day of the event are non-refundable, you can use that amount as credit for any future Live and Invest Overseas event both virtual and in-person.
If you are unable to make the live portion of this virtual event, please be advised that all registered attendees will have access to the full set of recordings and all workshop materials after the event...
Are there discounts available?
Yes!
If you can see this message, you are one of the first 50 people to register for the Access Ecuador Online Workshop and the recipient of a US$100-OFF DISCOUNT on the going rate for full access.
In other words, you'll get complete and interactive access to the event for only US$295.
This discount has already been applied automatically.
Secure Order Form
This will only take about 60 seconds... let's get started using the steps below...
New customer?