Life In Europe—Without Paying A King's Ransom…
Live And Invest In Europe
Virtual Conference
Oct. 12 – 15, 2021

From Alpine villages and Mediterranean islands to fresh markets and Michelin-star cuisine…
Europe has it all…
But if you think living in the Old World is out of reach for you, think again. Life in this elite haven is possible on less than US$1,500 a month. With the right intel on your side, budget-friendly treasures await…
Let us show you how to thrive in the world's most beautiful and culture-rich havens on a budget you can afford during our upcoming Live and Invest in Europe Virtual Conference.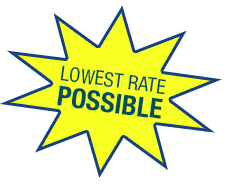 We're still working on the full agenda, which we can send to you when it's available, but to be guaranteed the best price—we suggest you reserve your virtual seat today. As always, you're backed up by a no-hassle 100% money-back guarantee.
Our Early Bird Discount is in full effect which means that if you're among the first 100 people to register, you benefit from a huge US$200 discount.
Order now, below, to get ahead of the crowd and secure the best price possible or pre-register to receive more information on this one-of-a-kind event.
A Sneak Peek Of What To Expect From The Conference…
Get to know each of your best options for living well in Europe… from Mediterranean island shores to lavender fields in France…
Mingle with expats who've already made the leap and can offer an inside look on their adventures, discoveries, accomplishments, and even their
horror stories…
Discover where you can tap into free health care, with award-winning facilities and English-speaking doctors…
This Is Your Best Shot At Finding The Life You Want…
Nowhere else in the world can you stretch your retirement dollars to get the quality and richness of lifestyle you get in Europe…
Our Live and Invest in Europe Virtual Conference has been designed to give you the firsthand, on-the-ground information that you need to make the right decision about investing and living in Europe.
And, whatever lifestyle you're looking for—in the mountains, villages, cities, or at the beach—we'll have experienced expats on hand to show you what life is really like when you live on The Continent.
"Discounts, discounts, get your discounts!"
Subscriber to Overseas Living Letter, Simon Letter, and Global Property Advisor will save US$50. Register here.
Overseas Living Unlimited  members save US$100. Register here.
As always, our All Access Pass Members come free! Register here.
If you have any questions, including which discounts you qualify for, please get in touch with us right away:
europeconference@liveandinvestoverseas.com , or by phone: 1-888-627-8834 or
1-443-599-1221.
We Promise

You'll Have No Regrets…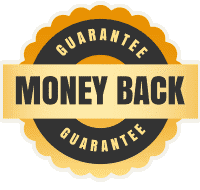 This is the best resource you're going to find available anywhere to help you consider, design, and follow through on the overseas lifestyle plan and strategy that suits you best. Right now, you'll have to take my word for it. However, if you don't agree—no problem. Like everything we publish, it comes with our no-hassle, money-back guarantee. We'll refund your money 100% if you ask before the end of the first day of the conference… if that's what you want.
OR
Fill this form below to get more info…