I've increased my net worth by 250%
without working a single day…

I'm not a professional or trained investor...

But I regularly beat the S&P 500...

In fact, this investment makes money even when Wall Street tanks...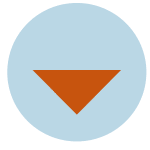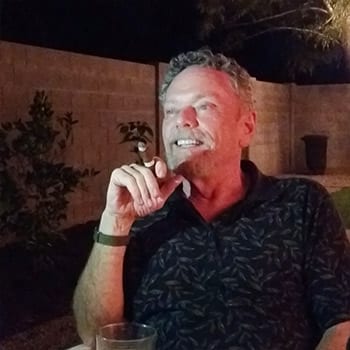 Lee Harrison
Senior Overseas Property
Correspondent

Dear Live and Invest Overseas Reader,
Twenty years ago, I was an average, non-professional stock investor. I made plenty of money up until 1999—when anyone could do it—and lost plenty during the tech crash in 2000.
Since I didn't lose everything—as many did—I guess it could have been worse.
Then I got another chance in 2008… with the worst financial crisis since the Great Depression. Fortunes were wiped out. Many lost their life savings, and retirement plans went down the drain for millions of people.
But this time, I came out slightly ahead… even though my stock holdings took a hit.
The difference? International real estate.
You see, in 1999, all the money I had to invest was in stocks and mutual funds, along with bonds and CDs… "traditional" investments.
At the time, I thought I had a diversified portfolio because I held both stocks and bonds, and because my stocks were of different types.
I was wrong… I wasn't truly diversified. All my money was in the U.S. market, and almost all of it was in U.S. dollars. Looking back, I was taking a very-narrow view of the investment world.
By contrast, in 2008, over 50 percent of my investment holdings were in real estate outside the U.S.
That year, the S&P 500 lost 38.5%. And yes, my American market holdings went down. But my real estate holdings increased in value. Here are three that I sold around the time of the Great Recession.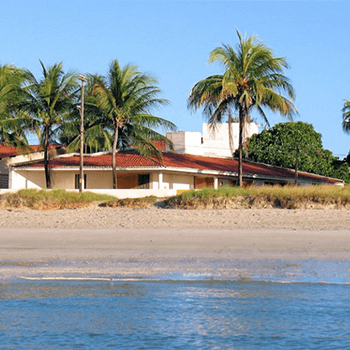 My house in Brazil increased nicely during the Great Recession

Our house in Uruguay increased by 87.5%
The rental apartment in Montevideo increased by 78%
Our property in Brazil increased by 77%
This was my "advanced" lesson in portfolio diversity.
Don't get me wrong: I'm not claiming that international real estate always goes up. Country economies and currencies have their ups and downs.
But one thing I learned is that when property prices go down, they don't go down, all over the world, at the same time… and they don't go to zero.
In other words, no single event or downturn in any one country can wipe you out.
But it's not just about portfolio diversity…


it's about making money



Frankly, portfolio diversity, in itself, doesn't pay the bills.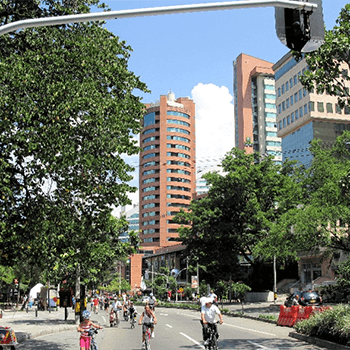 The rental returns from one apartment here covered my cost of living in this city


But the increased opportunity that you'll find abroad does pay the bills. It's been my main source of income since 2001.
And it's not because real estate abroad is categorically better than real estate in the U.S. It's that when you open your horizons up to include the entire world, you're giving yourself access to many more opportunities…
Here are a few of my favorite overseas deals from the past several weeks…
Belize: Most recently, our property guru Lief Simon locked down a deal on brand-new rental units located on the world-famous Ambergris Caye. These studio rentals cost $92,000, with a projected net return of 7.8%.
Brazil: I just learned of a project of new beachfront villas, with an asking price of only $147,000… with a projected return of a remarkable 14.5%, net, annually.
Colombia: Cali's short-term rental market is producing excellent returns. For just $25,000, you can buy into an existing project that is producing an amazing 9% dividend.
Portugal: In a famous Algarve resort, you can buy a rental suite for just €149,000, with a guaranteed return of 7%… and a possible projected return of 10%.
And these are just a few of the 33 overseas offers that have already been negotiated by our property guru, Lief Simon during the run-up to this event.
These income numbers are great… but don't overlook

capital gain potential in rising markets
Yes, the returns are good for the income investor… but don't forget the capital gains in areas that are on the move.
To cite a very-recent example, Lief Simon just sold a property in Portugal. And that property produced a decent income over the four years he owned it… from a high of 8%, to a low of 4.5% while dealing with some property management issues. The average income was 5.75%.
But then he sold after four years for a gain of 126%… that's 31.5% annually. When you add in the rental returns, the total annual return was 36.8%.
Here's the real point: These are all opportunities that Lief Simon found by looking abroad. They'll make money… but they also provide both a currency diversity and geopolitical diversity that you can't get back home.
But here's biggest reason why you'll do better with international real estate
You control the value (and value-added) of your real estate holdings… while you have absolutely no control over what happens to a stock price.
There is nothing you can do to enhance the value of a company that you're invested in… no way to increase your potential for earnings or capital gains. And you have no influence over how their money is spent. I'm invested in AT&T, and believe me, they didn't seek my approval when they decided to spend $67 billion to buy DirecTV.
But with real estate, it's different.
You decide if or when you expand, upgrade, or restore a property, based on your own cost-benefit analysis. You decide on the actions to take to enhance your returns. You'll do what makes sense based on your objectives, and the market you're in.
Did I amass a fortune by trading real estate? Hell no…
This is where I tell you about my extraordinary financial gains… how I pocketed huge sums, as if the money were coming from a printing press.
Except I didn't…
But let me tell you what international real estate did for me:
I haven't had a job since I retired in 2001, at the age of 49, with a small pension.
My net worth is 250% of what is was on August 30, 2001.
I have not had to use funds from IRAs or 401ks.
We've traveled the world… owned numerous properties in seven different countries… and have enjoyed second homes in beautiful places.
We eat out often in good restaurants, drive nice cars, and can spoil our children and grandchildren.
My friend and publisher, Kathleen Peddicord, likes to say, "International real estate is an investment strategy, yes, but, more important, it's a lifestyle strategy". And I'm with her 100% on that idea.
It's up to you whether you want to build a fortune… or lead an exciting international lifestyle… or even both. Either way, learning the ropes of international real estate investing is well worth it.
I did it the hard way… I was slow and inefficient
Today, I can take advantage of some of the best opportunities that the world has to offer, and I am enjoying the benefits.
But for me, getting there wasn't easy.
I had to learn to speak both Spanish and Portuguese after age 50… and explore many new countries without local support. I had to unravel the local markets, and try to discriminate a good deal from a bad one (as well as a good real estate agent from a bad one).
Usually, there was no established expat community that I could learn from.
I had to find good legal support and to try to separate the crooked lawyers from the good guys in far-flung real estate markets.
And when that legal support was mediocre or nonexistent, I spent hundreds of hours reading legal statutes and legislative rulings in foreign languages…
To be honest, it took me years of travel and investigation to identify my top picks in just four countries. In some ways, I was just plain lucky the way things turned out.
…but it can be much easier for you
Here's a chance to explore the world's best property markets… all in the same place… and all at the same time.
You'll get to see the countries… to meet market experts from around the world… and discover the best property deals and investment opportunities that each destination has to offer…
…all by joining our team of international experts for the 2020 Global Property Online Summit.
Unlike my early days, you don't have to trust to luck.
These three, simple steps will take you from a traditional investor to a competent
international real estate investor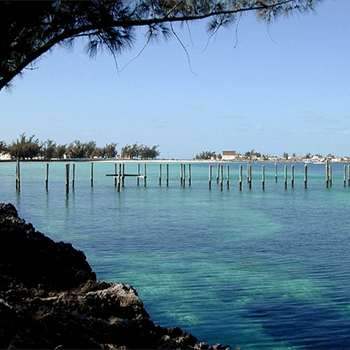 International property investing is the most-exciting way to diversify your portfolio

During our Global Property Online Summit, we'll have speakers, developers, agents, tax experts, and bankers from around the world.
You'll enjoy seminars, presentations, and panel discussions all from the comfort of your own home…
And this is not some webinar… this is a professional online event system that allows you to see and hear everything vis high definition video—you'll even be able to ask questions and get them answered.
You'll also see property opportunities from around the world, both for investment and personal use as a retirement or second home.
I could go into a lot of detail here… but to over-simplify, the event will take you through three simple steps:
Review the investing basics, covering the rules of the game for international property investing and due diligence… including any tax consequences or advantages.
Discover 2020's most-productive markets, in the Americas, Europe, and Asia.
Sample today's best actionable investment opportunities from around the world, including: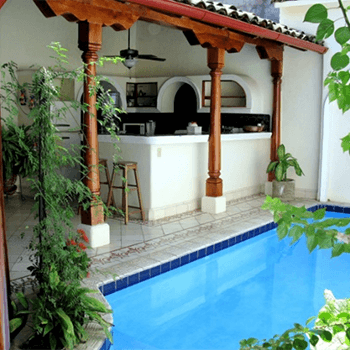 Colonial homes with interior courtyards can be a super deal in Latin America

Residential properties suitable for rental, or a retirement/second home
Properties positioned for a strong capital gain
Income-producing properties, and fundamentals of property management
Non-residential property investments
High-income agricultural investments
"A team we can trust"
"What a jam-packed day of fabulous opportunities"

–Laura Welliver
The key word above is "actionable". In other words, every property opportunity we reveal is available for investment—in fact, we've made sure that we have buying options available at every budget level, starting at under US$10,000.
We'll also cover crisis investing, and path-of-progress investing, which are two excellent ways to position yourself for an outsized gain.
The entire program has been put together by Lief Simon, our Live and Invest Overseas property guru… and it's the only event of its kind.
Read this before deciding on

this online event…
This event is about buying properties and property investments: If you want to find a city where you can live well on a Social Security check—or maybe discover a place to rent for less than $400 a month—then we have other events perfectly-suited to your needs.
While we will, in fact, have excellent country information, the Global Property Online Summit is designed for those who are interested in buying property or investing in opportunities abroad.
A large amount of capital is not required: I already know of 11 offers on the table with a minimum investment of less than $50,000.
Returns are exceptional: Of the 11 projects I mentioned above (under $50,000) the annual returns start at 9% (rental units in Cali, Colombia) and go to 34% (cash loan to a developer). You can pick a risk/reward combination anywhere in between.
The strong U.S. dollar has given dollar-holders unprecedented buying power: In Brazil, your buying power is up 100% since 2013… in Colombia, it's up 90%, Chile is 61%, and Mexico is 49%, just to name a few. It's like getting a steep discount, and it won't last.
You have complete access with all experts at the event: Our professional online event system features an online chat system, and every talk will have a question center… during each presentation, we'll take time to address the question over live video.
Here's what we're offering when you join us at the


Global Property Online Summit
When you join us at the Global Property Online Summit, you will:
Learn the fundamentals of international property purchase and how they differ from your experience back
Get a complete list of tips for performing due diligence abroad—what to look for, what you can count on, and what you can't.
Find out how to "hold" your property overseas and learn the pluses and minuses of buying a property in your own name buying via a corporation, trust, or other structure…
"A team we can trust"
"Thank you! It's truly incredible to have such a team of experts on our side that we have been able to truly trust…"

–Sandy Farwell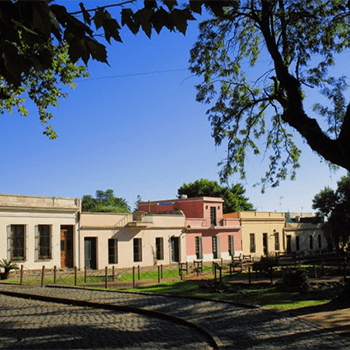 This historic Portuguese settlement in Uruguay handsomely rewarded early buyers

Learn the tax advantages—or tax consequences—of international property investing.
Discover what every property buyer needs to know about moving money around the world.
Get up to speed on the essentials of managing a rental overseas.
Look at your options for financing overseas and how to understand, consider, and take advantage of what's available to you.
Access to all of our property experts, including myself, property guru Lief Simon, our founding publisher Kathleen Peddicord, and Lynn Mulvihill, managing editor of Overseas Property Alert.
Learn how to buy an overseas property with your IRA or 401k.
"In personal conversations with several presenters, I was received with warmth and receptivity to my more basic, simplistic questions."

–Esther J., United States
Our property experts have called on their worldwide contacts in pulling together this special event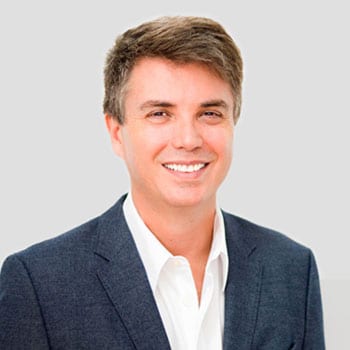 Lief Simon

The Global Property Online Summit has been put together by international real estate investor Lief Simon, managing editor of Global Property Advisor, Simon Letter, and Offshore Living Letter.
Lief began his career as a real estate investor by taking a $5,000 gift… and turning it into a $150,000 profit on a real estate deal. Making money from real estate has been in his blood ever since.
In fact, Lief has now purchased more than 45 properties, investing in 23 different countries around the world.
He'll tell you that a half-dozen or so were strictly intended for personal use, rather than as an investment. But I can tell you that Lief Simon doesn't buy anything that's not intended to make money.
Just take a look at some of Lief's gains achieved over the years of his career:
Pacific beachfront in Nicaragua: 450% in 5 years. This was the perfect example of how being the "first in" can generate a big profit…
Apartment in Bucharest, Romania: 90% return in only 14 months…
Three apartments in Buenos Aires, Argentina: 100% gains in each case, plus a respectable 7% to 9% per year in rental income.This was Crisis Investing at its best…
Rental apartments in Paris, France: 100% profit in 5 years plus 6% per year in rental income. A great example of the Real Productive Assets strategy paying off in both income and capital appreciation…
Pre-construction buy on the Costa del Sol, Spain: 32% annualized returns in 2 years..
Renovation in Ireland: More than 40% per year for 5 years…
Riverfront in Panama highlands: 100% in 5 years… plus 60% from the harvest of the teak trees planted on the land at the time of purchase…
Rental in Panama City: 12% yields per year for 12 years (and counting) plus 50% capital appreciation…
Hard-money loan in Australia: 17% per year for 18 months (including the currency gain)…
Renovation in Medellín, Colombia: Current holding with estimated 100% appreciation in 6 years…
Residential investment in Portugal's Algarve: This property was sold in 2019 for a gain of 126% over four years (31.5% annually), plus it averaged 5.75% net annual income during the hold time, for a total return of 36.8% annually.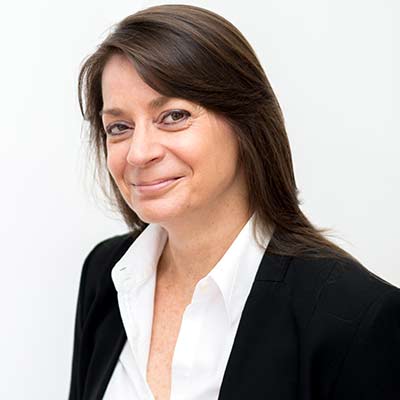 Kathleen Peddicord

Joining Lief and Lee online for this virtual event will be Live and Invest Overseas Founding Publisher Kathleen Peddicord, who will bring more than 30 years of hands-on experience traveling, living, and buying property around the world to the stage and to the discussions.
Considered the world's foremost authority on overseas retirement, Kathleen has traveled to more than 70 countries, invested in real estate in 24, established businesses in 7, renovated historic properties in 6, and educated her children in 4. Her book How to Buy Real Estate Overseas is considered the bible for anyone considering a property purchase abroad.
Kathleen has moved children, staff, enterprises, household goods, and pets across three continents, from the East Coast of the United States to Waterford, Ireland… from there to Paris, France… and then to Panama City, where she and her husband Lief Simon have based their Live and Invest Overseas business. These days, Kathleen divides her time between Panama and Paris.
Kathleen's latest book, a new and expanded edition of her best-selling How To Retire Overseas, was published by Penguin in 2019. Her next book, which she has co-authored with husband Lief Simon, "Buying Real Estate Overseas for Cash Flow (And A Better Life)," will be on bookstore shelves mid-2020.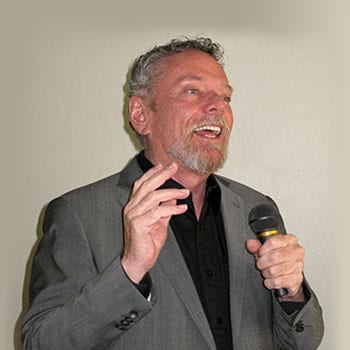 Lee Harrison

Lee Harrison has served as Latin America Editor for Live and Invest Overseas, and as Managing Editor for Overseas Property Alert.
After spending six years flying with the US Navy, he completed a successful career in the nuclear power industry. Taking advantage of a post-merger early retirement offer, he left the US in 2001 at age 49 and retired to Cuenca, Ecuador.
Since that time, Lee has enjoyed and invested in properties in Ecuador, Nicaragua, Uruguay, Colombia, Brazil, and Mexico. And beginning in 2001, he's written for a number of publications about living abroad, travel writing, and property investing.
Lee has obtained residency in Ecuador, Uruguay, Colombia, and Mexico. And he's visited as many as 17 countries per year throughout Europe and Latin America, traveling and writing about retirement and investment opportunities.
Lee's network of property insiders from those travels, along with his understanding of local cultures and languages, has helped him develop insight into local property markets that only the locals usually possess.
You can hope to be lucky…

or you can be prepared
At the Global Property  Online Summit, you'll gain more knowledge about international property than you could learn on your own in years of research and months of international travel.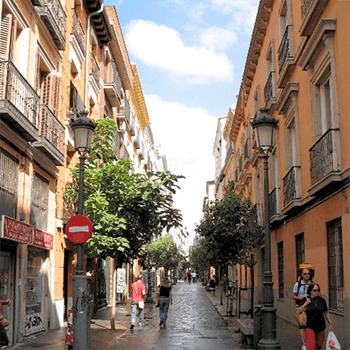 I found my favorite Madrid apartment right here on calle de la Huertas

We'll equip you with everything you need,
to identify the right market for you…
to find the right property…
to buy securely…
to have your purchase "pay its own way," if you'd like to supplement your income.
"Very impressed with expertise of the presenters, so much breadth and depth. Great information on investment opportunities and asset protection. Lots of good tips for settling in"

–Meribeth Dunsmoor, USA
Our staff of international experts will be available to you throughout the entire event, to make sure you get what you've logged on for.
This is the only property event of its kind in the world, and the only one we will hold in 2020, so I urge you to sign up today.
You can call our conference line toll-free at 1-888-627-8834…
Or you can sign up online, or you can email Conference Manager Alessandra Sandoya with any questions  (PropertySummit@LiveAndInvestOverseas.com).
With all of the chaos going on in the world, this online event couldn't come at a better time…
Buying property abroad is—no contest—the best way we know to build wealth. It's allowed thousands of our readers to sleep soundly while the stock market jolts up and down.
You're not going to get rich overnight with real estate, of course, but you can generate a fortune slowly, steadily, and surely…
Especially if you know the right strategies… the right places… and the right people.
Giving you access to all three is our promise with the 2020 Global Property Online Summit.
And we guarantee your satisfaction… or we'll refund 100% of your money.
What's more, you can cancel at any time if something comes up and you are unable to join us over the live video portions of the event.
Keep in mind that every attendee will receive full access to all materials, guides, and video recordings once the event is over.
I hope to see you online for this summit… we have plenty of profitable opportunities to discuss.
Sincerely,


Lee Harrison
Senior Overseas Property Correspondent
PS:
I get access to evert event hosted by Live and Invest Overseas… but this one is my favorite. I like it because finding buying, selling, and restoring properties is my favorite part of living abroad.
This event helps me to find opportunities efficiently, with no fluff.
"As with the previous Live and Invest Overseas conferences I have attended, it was well organized and provided participants with loads of valuable information as well as the opportunity to interact with both the presenters and the other attendees.

The three days were fast-paced, information-packed, and thoroughly exhausting…"

–Mike G., United States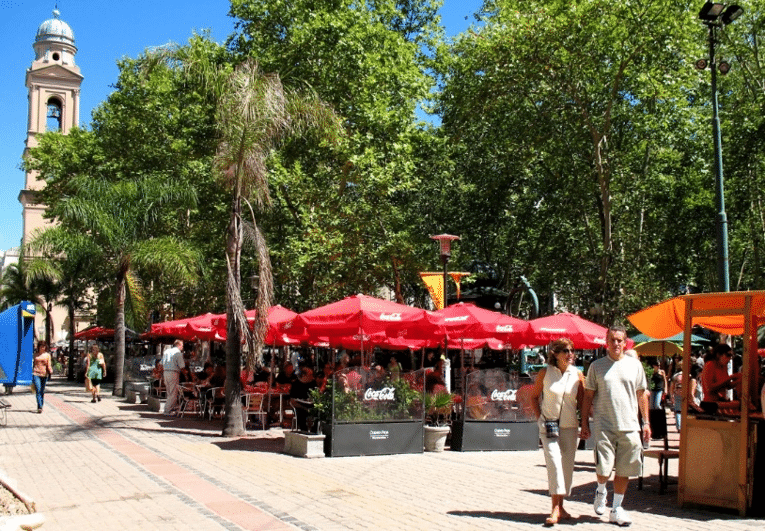 You can hope to be lucky … or you can be prepared