I went from an unremarkable stock investor to a
successful real estate investor

In the next 10 minutes, I'll show you how to do the same
Dear Live and Invest Overseas Reader,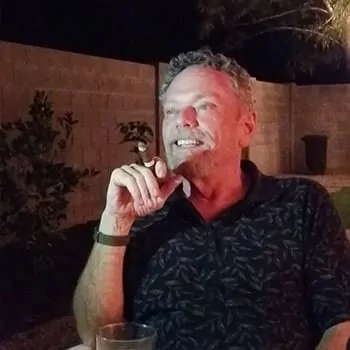 Lee Harrison
Senior Overseas Property
Correspondent
I was an average, non-professional stock investor. I made plenty of money up until 1999—when anyone could do it—and lost plenty during the tech crash in 2000.
Because I didn't lose everything (as many did), I reckoned, incorrectly, that I wasn't so bad.
Then, in 2008, came the worst financial crisis since the Great Depression. Fortunes were wiped out. Many lost their life savings, and retirement plans went down the drain for millions of people.
But this time, I came out slightly ahead… even though my stock holdings took a hit.
The difference? International real estate.
In 1999, all the money I had to invest was in stocks and mutual funds, along with bonds and CDs… "traditional" investments.
At the time, I thought I had a diversified portfolio because I held both stocks and bonds, and because my stocks were of different types.
That was wrong… I wasn't diversified. At least not well enough. All my money was in the U.S. market, and almost all of it was in U.S. dollars. Looking back, I was taking a narrow view of things.
During the Great Recession,
my results were very different…
By 2008, over 50% of my holdings were in real estate outside the United States.
While my American market holdings went down, my real estate holdings, in fact, increased in value, based on actual closing prices.
During that approximate time frame:

This was my "advanced" lesson in portfolio diversity.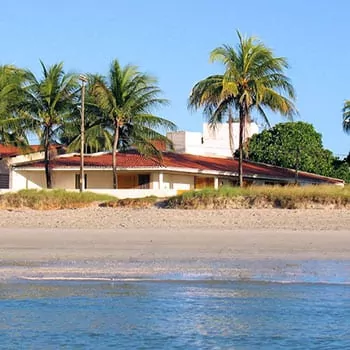 Being truly diversified means not worrying about another Great Recession…

Don't get me wrong: I'm not claiming that international real estate always goes up. Country economies and currencies have their ups and downs.
But one thing I learned is that when property prices go down, they don't go down all over the world at the same time… and they don't go to zero.
In other words, no single event or downturn in any one country can wipe you out.
But it's not just about portfolio diversity, it's about making money…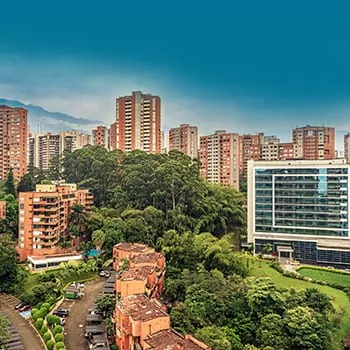 The rental returns from one apartment here covered my cost of living in this city…
Frankly, portfolio diversity, in itself, doesn't pay the bills.
But the increased opportunity that you'll find abroad does pay the bills. It's been my main source of income.
And it's not that real estate abroad is categorically better than real estate in the United States. It's that when you open your horizons up to include the entire world, you're giving yourself access to many more opportunities…
For example, I just received notification of a chance to buy a plot of land in Panama that's being planted with mangos, for $39,000. They're offering an 18% return and have a long track record that investors can verify.
This is the kind of opportunity that you can't find without looking abroad.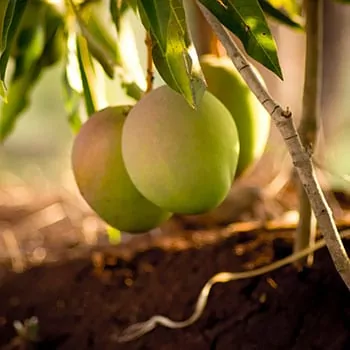 Reliable agricultural investments are one
of many paths to investment
diversification…
Investing in real estate overseas can allow you to take advantage of a few important items, which are easier to find when you've got the whole world to pick from:
Reliable rental returns
High yields
Diversified, non-dollar income
Strong capital gains
Currency appreciation and diversity
Seizing this overseas advantage wasn't easy for me…
Today, I can take advantage of some of the best opportunities that the world has to offer, and I am enjoying an enviable new life as a result.
But for me, getting there wasn't easy.
I had to learn to speak both Spanish and Portuguese after age 50… and explore many new countries without local support. I had to unravel the local markets and try to discriminate a good deal from a bad one (as well as a good real estate agent from a bad one).
Usually, there was no established expat community that I could learn from.
I had to find good legal support and to try to separate the crooks from the good guys in far-flung real estate markets.
And when that legal support was mediocre or nonexistent, I spent hundreds of hours reading legal statutes and legislative rulings in foreign languages…
To be honest, it took me years of travel and investigation to identify my top picks in just four countries. In some ways, I was just plain lucky the way things turned out.
… but it can be much easier for you…
In fact, this is a chance to explore the world's best property markets… all in the same place… and all at the same time.
You'll get to see the countries… to meet market experts from around the world… and discover the best property deals and investment opportunities that each destination has to offer…
…all by joining our team of international experts for the 2019 Global Property Summit.
Unlike my early days, 
you won't have to trust luck
.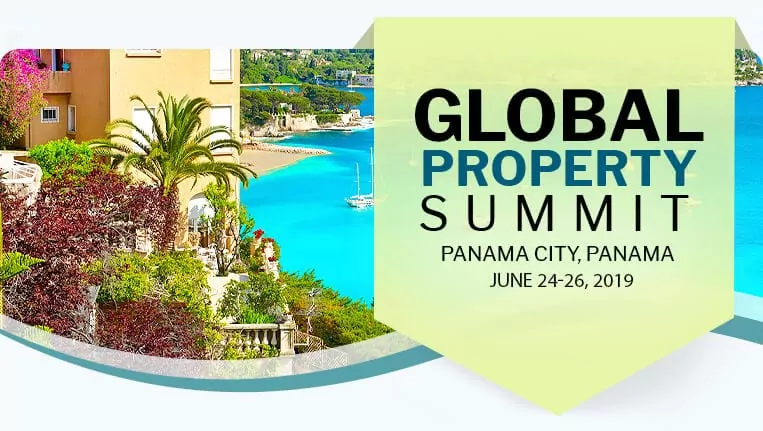 These three simple steps will take you from a traditional investor to a competent international real estate investor…
At this year's Global Property Summit, we'll have speakers, developers, agents, tax experts, and bankers from around the world. You'll enjoy seminars, presentations, cocktail parties, and panel discussions… as well as private consultations with our experts, if you like.
I never thought about Argentina before, but Paul Reynolds presentation really got my attention. It looks like a beautiful place to check out and is now on my bucket list. Great job by Evie Brooks and Liz Larroquette their presentation was fast paced and captured the audience's attention. Great presentation as always! Dynamic!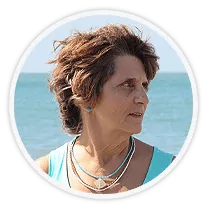 –Jo Anne Burril, All Access Pass, New York, United States.
You'll also see property opportunities from around the world, both for investment and personal use as a retirement or second home.
I could go into a lot of detail here… but, to oversimplify, the event will take you through three simple steps:
Review the investing basics, covering the rules of the game for international property investing and due diligence… including any tax implications or advantages.
Discover 2019's most productive markets, in the Americas, Europe, and Asia.
Sample today's best actionable investment opportunities from around the world, including:

Residential properties suitable for rental, or a retirement/second home…
Properties positioned for a strong capital gain…
Income-producing properties, and fundamentals of property management…
Non-residential property investments…
High-income agricultural investments…
We'll also cover crisis investing and path-of-progress investing, which are two excellent ways to position yourself for an outsized gain.
The entire program has been put together by Lief Simon, our Live and Invest Overseas property guru… and it's a good program. This is the sixth year that we've held this event, and it's been honed into a super-productive three days.
And the timing is right: Today's overseas buyers are now cashing in on huge currency discounts…
The U.S. dollar is at historically high levels, which has dramatically increased the buying power of Americans abroad.
The strong dollar has resulted in steep currency discounts, making some of the world's best real estate markets more affordable than they've been for many years.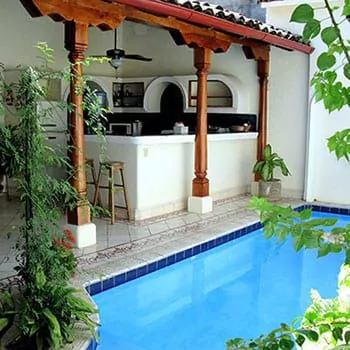 The increased buying power of the U.S. dollar gives you more purchasing power
than ever before…
Savvy Americans are buying abroad in record numbers, with some prime markets seeing as much as a tenfold increase in volume. This is starting to affect inventories and local pricing.
Look at these sharp increases in U.S. dollar buying power that the strong Greenback is handing you when compared to exchange rates in 2013.
Increase in U.S. dollar buying
power since 2013…

| | |
| --- | --- |
| Brazil | +90% |
| Canada | +35% |
| Chile | +46% |
| Colombia | +81% |
| Europe | +16% |
| Mexico | +58% |
| UK | +35% |
But this currency advantage won't last forever. The present situation came after a sudden and unexpected turnaround, and it could go the other way just as quickly.
In fact, some of these "discounts" have already fallen from their peaks.
Is today's market a bear market or just in a correction?
Over the years, I've made the answer irrelevant…
As I write this in late December, the market has taken a beating. The Dow and S&P 500 have lost all their 2018 gains. But, as with 2008, it can't do me too much harm, thanks to international diversification.
Will my international properties go up in value again this time? Frankly, I have no idea. Some will… and maybe some won't.
Specific, diverse opportunities as well as educational material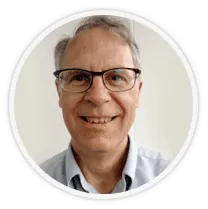 –David Gard, Washington, United States
But I know one thing. Unlike my stock in Seadrill, my properties won't go to zero. No matter what happens, I'll still have a handful of enjoyable properties in which to spend time around the world… properties that are storing value.
So I urge you to join us in June, and to diversify now. It's not a good time to put our money at risk by simply "hanging on too long."
By the time you read this, the market may have recovered… or it may have gotten worse. Either way, the advantages of diversity abroad are the same.
Do you think international real estate
is only for the wealthy?
We're presenting investment opportunities with impressive returns starting at just US$6,880…
If you thought global property investing was a jet-set strategy, think again.
In fact, anyone with US$6,880 can get involved easily, without leaving the conference.
With minimal capital, you can diversify your portfolio, generate cash flow, and reap capital gains.
We've identified a good selection of opportunities with buy-ins of US$50,000 or less to showcase at this year's Global Property Summit. Here are just a few examples as of today:
| Investment | Return | Project |
| --- | --- | --- |
| $6,880 | Up to 13% | Nicaragua, teak plantation |
| $22,500 | 8% to 11% | Panama, timber investment |
| $25,000 | Up to 15% | Brazil, lots for development |
| $25,000 | 9% | Colombia, long-term rentals |
| $25,500 | 24% | France, truffle plantation |
| $31,000 | Over 14% | Thailand, aquaponics project |
| $37,750 | Up to 13% | Nicaragua, teak plantation |
| $39,000 | 18% | Panama, mango plantation |
| $49,000 | 13% | Panama, loan to developer |
Of course, if you've got more to spend, we'll have plenty for you to look at… properties on beaches, cities, and mountains from around the world.
You can hope to be lucky… or you can be prepared.

When you join us at the Global Property Summit, you will:
Learn the fundamentals of international property purchase and how they differ from your experience back home…
Get a complete list of tips for performing due diligence abroad—what to look for, what you can count on, and what you can't…
Find out how to "hold" your property overseas and learn the pluses and minuses of buying a property in your own name versus buying via a corporation, trust, or other structure…

Learn the tax advantages—or tax consequences—of international property investing…

Discover what every property buyer needs to know about 

moving money

 

around the world

…

Look at your options for 

financing

 overseas and how to understand, consider, and take advantage of 

what's available to…

Learn how to buy an overseas property with your IRA or 401(k).
A team we can trust

Thank you! It's truly incredible to have such a team of experts on our side that we have been able to truly trust…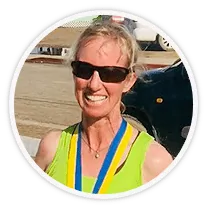 –Sandy Farwell, 2018 Global Property Summit attendee
The Global Property Summit brings you a unique, cost-effective opportunity.
Current discounts are only available during the Early Bird Discount period…
The full list price of our 2019 Global Property Summit will be $1,095 per person, and only $1,595 for two. (Yes, if you come with a spouse or partner, the second person attends for less than half-price.)
But you don't need to pay that much…
When you sign up now, you qualify for the Early Bird Discount. This will reduce the cost of admission to just $845 for one person, and only $1,095 for two. In other words, your guest attends for only $250.
And, chances are, you'll be eligible for an even better discount, in addition to these Early Bird Discounts:
If you're one of our All Access Pass members your admission is free, along with your spouse or guest.
Existing Overseas Living Letter readers save $50.
Subscribers to Simon Letter or Overseas Retirement Circle members save $100.
If you're a member of Global Property Advisor, you save $200 off the currently discounted price.
Reserve your seat today by contacting our Conference Department by email or by calling toll-free at 1-888-627-8834. They will have you booked and ready to go in minutes.
Or, if you prefer, you can use our convenient Online Registration Form.
Alert: A Free Gift For The Next 20 Readers
A Private Sit-Down With Real Estate Investment Guru
Lief Simon
During the Global Property Summit this summer, we're going to have a private discussion available to only a select group of attendees. It's where Lief Simon is going to sit down with you and discuss: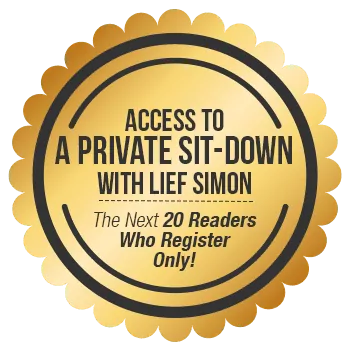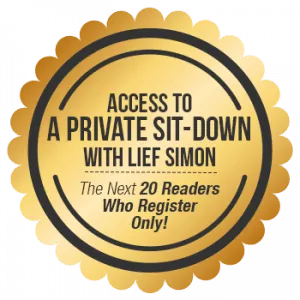 The story of how Lief got started in property investing… and what he did with US$5,000 to start it all…
Lief's Golden Rule for property investing… and why he tends to break it often…
Why (and how best) to visit an investment before buying… and when it's relatively safe to forgo the investment of a visit…
The time Lief was forced to "walk away" and abandon an investment… and, more importantly, how you can avoid putting yourself in that situation …
When currency exchange rates matter (and when they don't)… Lief will also share with you an easy tip for moving money that can save you thousands of dollars per transaction…
The full details on Lief's best investment to date… and how you can repeat a similar success yourself…
In other words, Lief will share the secrets behind his success…
And then, critically, you'll learn how to do it better and quicker than Lief did by discovering how to avoid all of the mistakes he made along the way.
Once again, this information will only be available during a private discussion during the 2019 Global Property Summit.
Keep in mind that this offer is available for the next 20 readers who register only.
Global Property Summit
You can hope to be lucky… or you can be prepared…
At the Global Property Summit you'll gain more knowledge about international property than you could learn on your own in years of research and months of international travel.
We'll equip you with everything you need… to identify the right market for you… to find the right property for you… to buy securely… to have your purchase "pay its own way," if you'd like to supplement your income…
Very impressed with expertise of the presenters, so much breadth and depth. Great information on investment opportunities and asset protection. Lots of good tips for settling in.
–Meribeth Dunsmoor, USA
Our staff of international experts will be available to you throughout the entire event, to make sure you get what you've come for.
This is the only event of this kind that we will hold in 2019, so I urge you to sign up today. You can call our conference line toll-free at 1-888-627-8834…
Or you can sign up online…
Or you can email the conference department with any questions (PropertySummit@LiveAndInvestOverseas.com).
This Summit is the only event of its kind… and one of our most-popular and well- attended conferences. We are anticipating a sell-out crowd. Please reserve your place today, while seats remain available.
I look forward to meeting up with you in Panama.
Sincerely,


Lee Harrison
Senior Overseas Property Correspondent
P.S. I attend quite a few events every year hosted by Live and Invest Overseas… but this one is my favorite. I like it because finding the world's best property buys is, to me, the most enjoyable aspect of living abroad. This event does that efficiently, with no fluff.
Good job! I will attend another conference!
–Greg Keller, United States
And remember… the current prices are good for a limited time only. Sign up now so you don't miss the significant savings.
You can hope to be lucky… or you can be prepared.