Yes! I'll sign up now while the Early Bird Discount still applies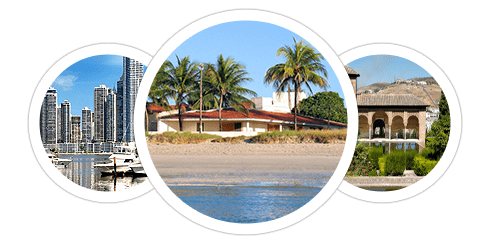 At this year's Global Property Summit, we'll help you:
Choose the country that's ideal for your overseas purchase…
Determine the best property type for your intended goals…
Learn the fundamentals of securely buying a property abroad…
Discover how to manage an income property when you're not in residence…
Develop your own worldwide network of international property experts…
See LOTS of actionable opportunities… properties on the market today from around the world.
Limited attendance: for a select group of
forward-thinking people
For hotel details, travel suggestions, and cancellation information, click here.
Here's what's included with the price of admission:
Admission to all presentations…
Complete access to the restricted exhibit/developer area…
Expert, one-on-one, personal consultations…
Formal and informal Q&A sessions, breakouts, and workshops…
Introductions to reliable real estate sources, business contacts, fellow expats, and professional legal resources…
Access to optional, attendee-only, pre- and post-conference real estate tours…
Access to optional cultural, craft, and sightseeing tours…
Coffee breaks and snacks…
Welcome cocktail reception, and all sponsored lunches and events…
Seminar materials, notebooks, and handouts…
Downloads of all conference presentations after the event is over…
A complete set of professionally produced conference recordings…
Access to special conference attendee-only offers, terms, and discounts on selected property opportunities…
Alert: A Free Gift For The Next 20 Readers
A Private Sit-Down With Real Estate Investment Guru
Lief Simon
During the Global Property Summit this summer, we're going to have a private discussion available to only a select group of attendees. It's where Lief Simon is going to sit down with you and discuss: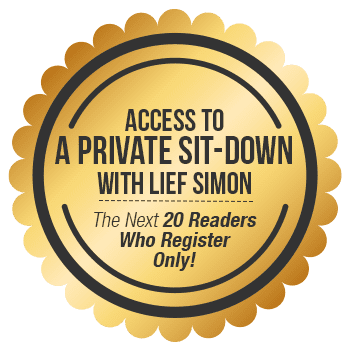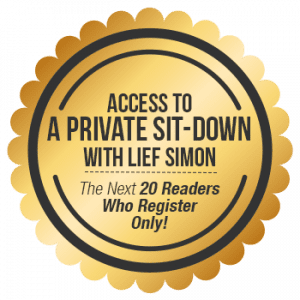 The story of how Lief got started in property investing… and what he did with US$5,000 to start it all…
Lief's Golden Rule for property investing… and why he tends to break it often…
Why (and how best) to visit an investment before buying… and when it's relatively safe to forgo the investment of a visit…
The time Lief was forced to "walk away" and abandon an investment… and, more importantly, how you can avoid putting yourself in that situation…
When currency exchange rates matter (and when they don't)… Lief will also share with you an easy tip for moving money that can save you thousands of dollars per transaction…
The full details on Lief's best investment to date… and how you can repeat a similar success yourself…
In other words, Lief will share the secrets behind his success…
And then, critically, you'll learn how to do it better and quicker than Lief did by discovering how to avoid all of the mistakes he made along the way.
Once again, this information will only be available during a private discussion during the 2019 Global Property Summit.
Keep in mind that this offer is available for the next 20 readers who register only.
When you sign up now, you qualify for the Early Bird Discount. This will slash the cost of admission to just $845 for one person, and only $1,095 for two. In other words, your guest attends for only $250.
And, chances are you'll be eligible for an even better discount, in addition to these Early Bird Discounts:
Register today, to get the best price while is still available!