Cancún, Mexico | May 13-15, 2020

Global Property Summit



You can hope to be lucky… or you can be prepared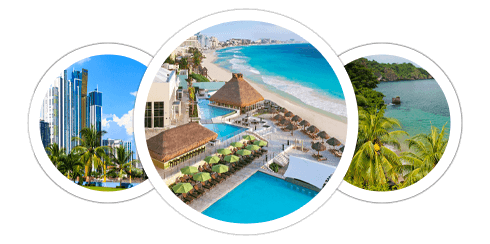 Move up from a conventional investor… to a competent international real estate investor
In three intense days, you can learn the methodology… see the opportunities… and even lock down your first investment if you choose
When you join us at the Global Property Summit, you will:
Learn the fundamentals of international property purchase and how they differ from your investing experience back…
Get a complete list of tips for performing due diligence abroad—what to look for, what you can count on, and what you can't…
Find out how to "hold" your property overseas and learn the pluses and minuses of buying a property in your own name buying via a corporation, trust, or other structure…
Learn the tax advantages—or tax consequences—of international property investing.
Discover what every property buyer needs to know about moving money internationally.
Look at your options for financing overseas and how to understand, consider, and take advantage of what's available to ..
Learn how to buy an overseas property with your IRA or 401k.
Sample today's best actionable investment opportunities from around the world, including:
Residential properties suitable for rental, or a retirement/second home

Properties positioned for a strong capital gain

Income-producing properties, (and fundamentals of property management)

Non-residential property investments

High-income agricultural investments
We'll also cover crisis investing, and path-of-progress investing, which are two excellent ways to position yourself for an outsized gain.
The entire program has been put together by Lief Simon, our Live and Invest Overseas property guru… and it's a good program. This is the seventh  year that we've held this event, and it's been honed into a very-productive three days.
Register today, to get the best price and to
grab one of the

VIP slots, while both are still available!
Limited attendance: for a select group of
forward-thinking people
For hotel details, travel suggestions, and cancellation information, click here.
Here's what's included with the price of admission:
Private, pre-conference session with international property guru Lief Simon.
Reserved, VIP front-row seating: Get the most of all presentations with exclusive, front-and-center seating in the event room.
Private Consultations with our experts, available to you on a priority basis.
Elite, VIP Concierge Service. We'll take care of your every need, from the moment you register until the closing ceremonies. From shopping trips to country excursions, our team will be at your service.
Admission to all presentations
Complete access to the restricted exhibit/developer area
Expert, one-on-one, personal consultations
Formal and informal Q&A sessions, breakouts, and workshops
Introductions to reliable real estate sources, business contacts, fellow expats, and professional legal resources
Access to optional, attendee-only, pre- and post-conference real estate tours
Access to optional cultural, craft, and sightseeing tours
Coffee breaks and snacks
Welcome cocktail reception, and all sponsored lunches and events
Seminar materials, notebooks, and handouts
Downloads of all conference presentations after the event is over
A complete set of professionally produced conference recordings
Access to special conference attendee-only offers, terms, and discounts on selected property opportunities.
When you sign up now, you qualify for the Early Bird Discount. This will slash the cost of admission to just $845 for one person, and only $1,095 for two. In other words, your guest attends for only $250.