Explore The World's Best Property Markets
Global Property Virtual Summit
July 20 – 23, 2021

As the world recovers from the pandemic, a golden window has opened… handing you the biggest property bargains of the last 100 years.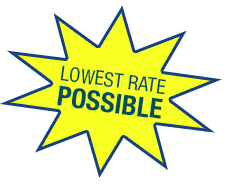 Our 2021 Global Property Virtual Summit will equip you with everything you need to identify the right market and the right property for you.
We're still working on the full agenda, which we can send to you when it's available, but to be guaranteed the best price—we suggest you reserve your virtual seat today. As always, you're backed up by a no-hassle 100% money-back guarantee.
Our Early Bird Discount is in full effect which means that if you're among the first 50 people to register, you benefit from a huge US$200 discount.
Order now, below, to get ahead of the crowd and secure the best price possible or pre-register to receive more information on this one-of-a-kind event.
A Sneak-Peek Of What To Expect…
Learn the tax advantages—or tax consequences—of international property investing.
Get a complete list of tips for performing due diligence abroad—what to look for, what you can count on, and what you can't.
Learn how to buy an overseas property with your IRA or 401k.
This Is The Opportunity Of The Century…
Fortunes are created from timing, ambition, and intel—you have the first two in hand… and now, you have the chance to get the intel from the experts themselves…
We've gathered speakers, developers, agents, tax experts, and bankers from around the world to guide you through this year's most productive markets and investment opportunities.
Join our team of international experts for the 2021 Global Property Virtual Summit.
"Discounts, discounts, get your discounts!"
Subscriber to Overseas Living Letter, Simon Letter, and Panama Letter will save US$50. Register here.
Overseas Living Unlimited and Global Property Advisor members save US$100. Register here.
As always, our All Access Pass Members come free! Register here.
If you have any questions, including which discounts you qualify for, please get in touch with us right away:
PropertySummit@LiveandInvestOverseas.com, or by phone: 1-888-627-8834 or
1-443-599-1221.
We Promise

You'll Have No Regrets…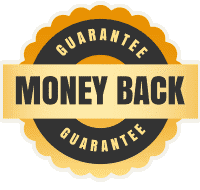 This is the best resource you're going to find available anywhere to help you consider, design, and follow through on the overseas lifestyle plan and strategy that suits you best. Right now, you'll have to take my word for it. However, if you don't agree—no problem. Like everything we publish, it comes with our no-hassle, money-back guarantee. We'll refund your money 100% if you ask before the end of the first day of the conference… if that's what you want.
OR
Fill this form below to get more info…
Secure Order Form
This will only take about 60 seconds... let's get started using the steps below...
STEP 2