Forget "Some Day"…
Here's How To Live The Good Life Every Day…
Earning A Healthy Income
From Your Favorite Corner Of The World…
Make US$500 to US$1,500 a month, working as little as 5 hours a week… or as much as US$4,000 if you're up for a 15- to 20-hour work week…

No more 9-to-5 schedule or endless commutes—set your own hours and enjoy more leisure time in your new paradise overseas…

Keep more—or all—of your profits (depending on where you call home)…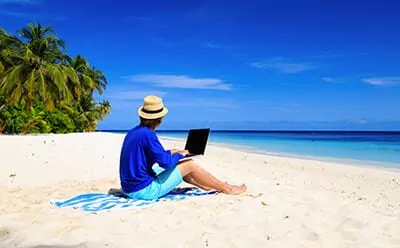 No more 9-to-5 schedule or endless commutes…
Dear Live and Invest Overseas Reader,
Most everyone else is doing it wrong.
Completely wrong, in fact.
They're toiling away 10 hours a day… 5 days a week… and more…
They're putting the good times on hold… counting down to the weekend… to their two-week annual vacation… or, worse still, to retirement… which may be decades away…
Sadly, this work-hard/play-later model has become the norm for us Americans.
And, you know how it goes…
Those work days just get longer… the good times pushed out further…
But, it doesn't have to be like this for you.
Instead, how about—starting this very year—you cut down your work hours?
Maybe dramatically so…
How about earning your living—or some extra side income—right from that overseas haven you've been hoping to go to "some day"…
No boss. No schedule. Just full command over the order of your day…
Wake up to check your email… or to take a dip in the warm ocean? Your call.
Spend the morning writing a blog post on the newest tapas bar in town… or take a stroll through the park to your favorite coffee shop? Your call.
Join today's Spanish conversation class in the village or take off for a day's hiking in the rain forest? Your call.
Just as most of the world has it all wrong, many people I know are doing it exactly right…
Don't Wait Until Retirement—Here's How To Be Happy Every Day
(And Still Get Paid)
Take Rob Burrows, for instance…
Rob, from Cleveland, Ohio, used to work flat out 50 weeks a year in his role as a management consultant, looking forward to his annual two-week vacation in the Caribbean…
"That meant 14 days a year I was happy," says Rob.
"Then one year, I bought Christmas gifts for the front-desk staff at the Holiday Inn in Knoxville, Texas, and I thought to myself:
"I am spending too much time at the Holiday Inn in Knoxville, Texas.
"I am traveling way too much but for the wrong reasons.
"What if I were to move to the Caribbean?
"Then I'd have two days each weekend to enjoy being in the Caribbean. Even without taking a vacation, that'd mean I'd be happy 104 days a year!"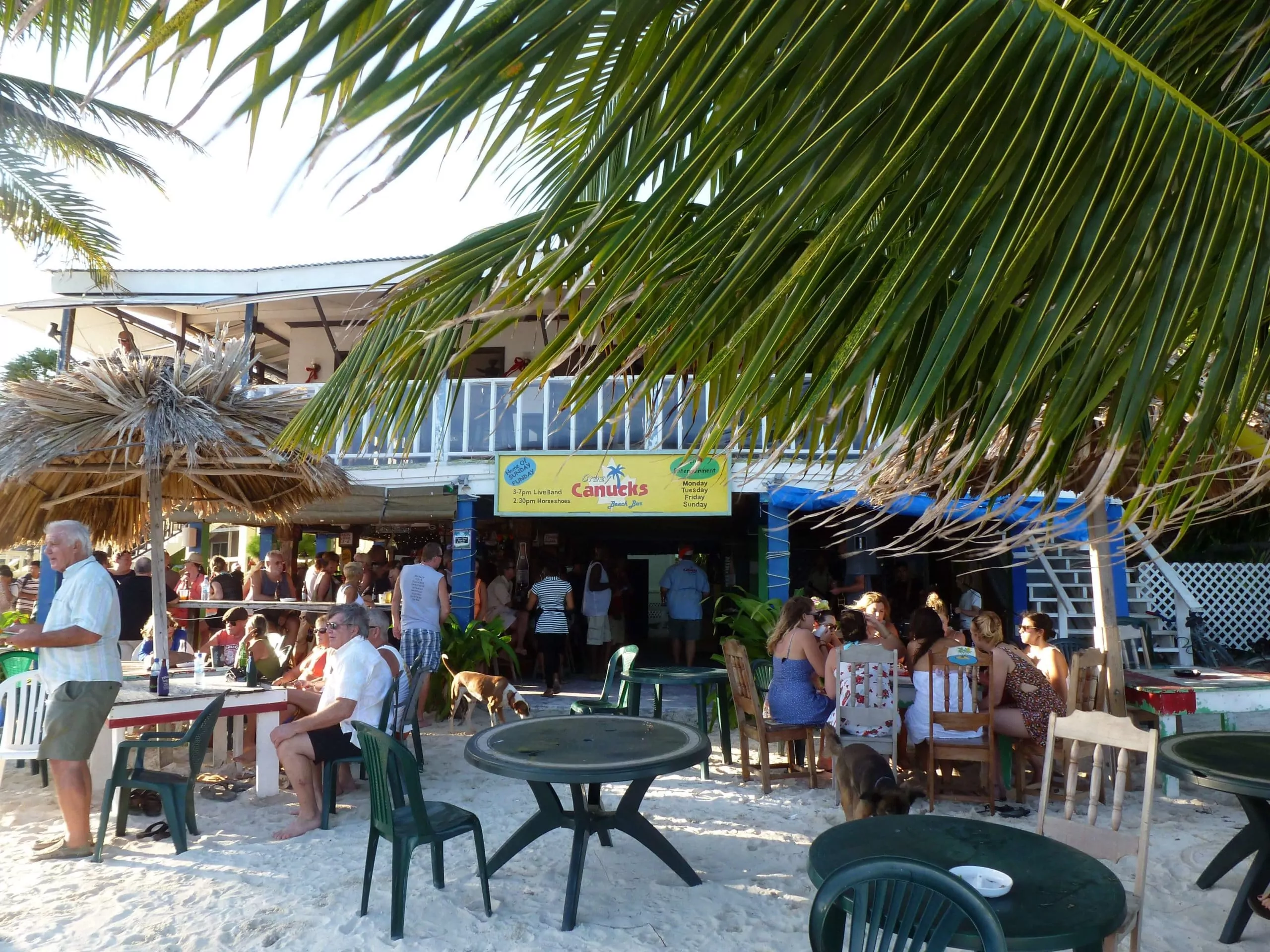 Owning a beach bar in Belize, Rob Burrow is now happier than he ever was living in the States…
Three years later—after touring the Caribbean in search of the right spot to live and do business—Rob and his wife sold up in Cleveland and moved to Ambergris Caye, Belize, where Rob bought a bar at the beach called "Crazy Canucks."
When he's not catering to the gringos that gather at his bar, you'll find Rob sailing, surfing, snorkeling, or fishing around the clear waters of Ambergris Caye.
Now, while Rob considers himself retired, he's nowhere near drawing Social Security. But he's living exactly where he wants to be, with more time than ever to focus on what he enjoys… and earning a healthy income from his bar…
Working just 20 hours a week, Rob says "I'm happier than I ever was living in the States. I can honestly say I'm a truly happy person here."
Of course, things could have been much different.
Rob could just as easily have stayed slogging away back home until retirement came… or until he felt like he had enough in savings to be able to make it to the Caribbean full-time.
And, that's where most would-be expats get caught.
Though countless readers I've met want to move overseas… they feel they're not yet able.
They plan to wait until they have enough funds saved—and the comfort of a steady pension to fall back on.
But, again, it doesn't have to be like this for you.
Today, there are more ways than you imagined possible for earning your keep overseas…
From Fitness Instructor To Stock Trader—The Sky's The Limit On Your New "Job" Overseas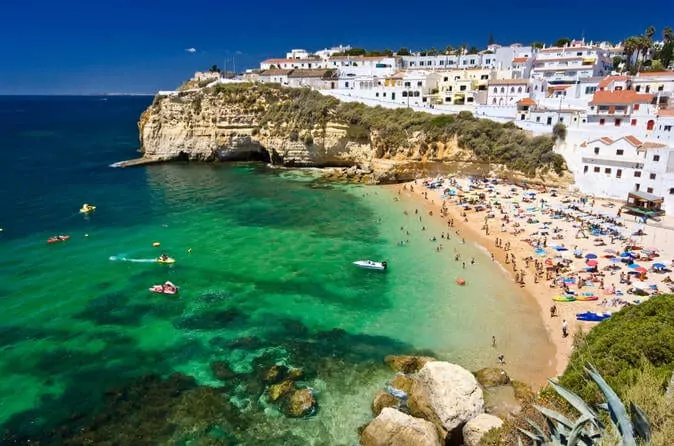 One expat is running writing retreats from her beautiful, new home in the Algarve…
So, you don't want to run a bar like Rob?
No problem.
Maybe you already have a business or skill that you could transplant to another location…
One writer was so inspired by the beautiful countryside of Portugal's Algarve that she decided to run writing retreats from her home…
Another expat who's crazy about surfing opened his own surf shop in a location that's at the center of some of Europe's best surf beaches…
Others sell delicacies from their home countries at the local markets or from the shop floors of their newly adopted homes. French friends opened an authentic French bakery and café in the heart of downtown Panama City (probably the best place to grab a croissant or baguette in
Central America)…
There are so many ways to do this. You don't even need to keep a physical office or store…
Every morning, Larry Stroup—originally from Ft. Lauderdale—and his wife Rose, take their kettlebells and fitness mats down to the shores of Las Terrenas in the Dominican Republic, where they work out with their clients on the sand…
Meanwhile, dozens of digital nomads I know are completely free of time and place—able to hang out anywhere they can hook up to the internet …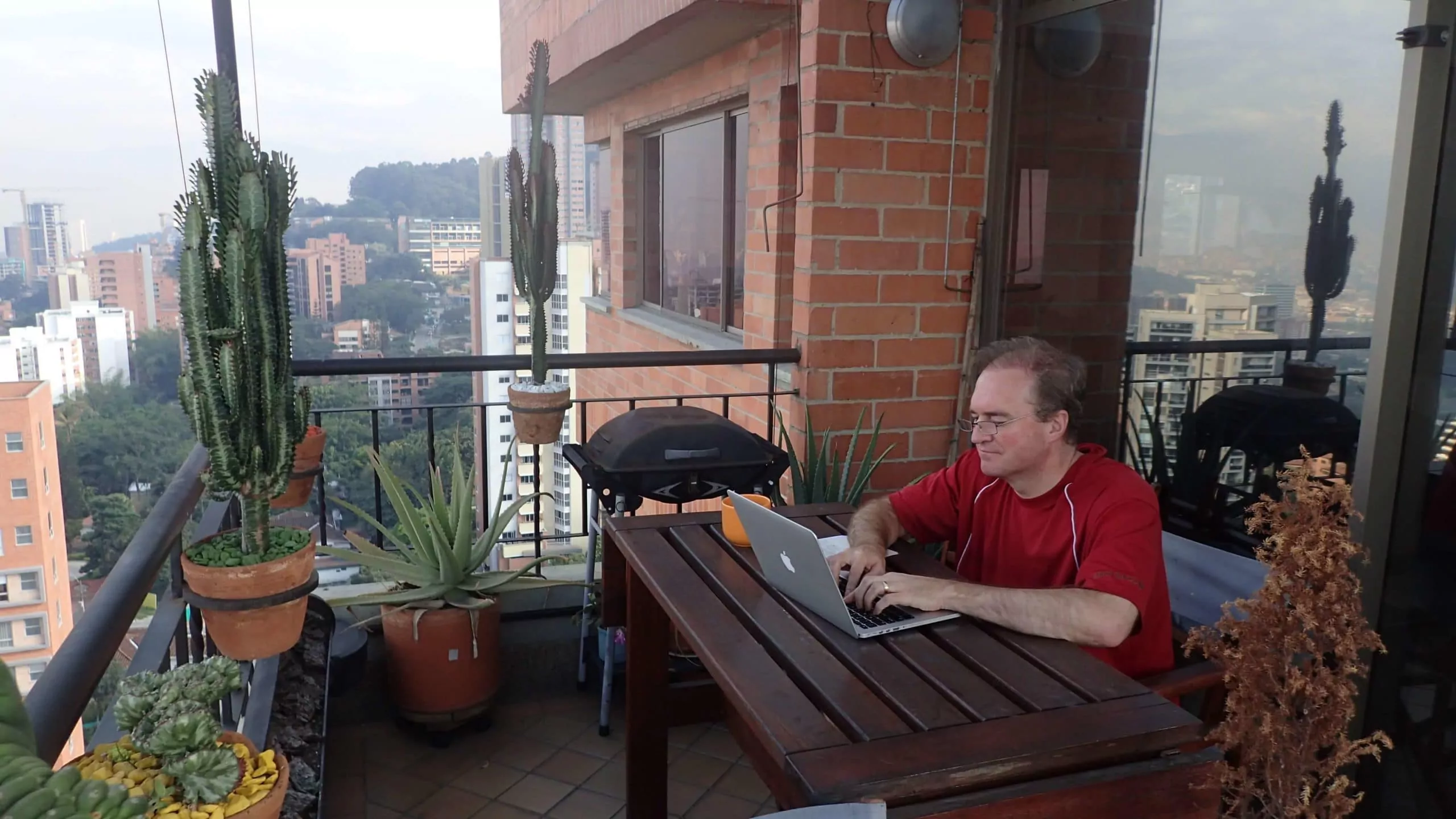 Darren Howarter trades the stock market from his balcony in Medellín…
From his apartment in Medellín, Colombia, Darren Howarter—a former wine and spirit wholesaler—works as a financial consultant and trades the stock market… afternoons are his to do as he pleases in one of the most captivating cities in the world…
And, Lucy Culpepper spent years roaming between Spain, Central America, and France—while raising a young family—getting paid to report on her new adventures and the ups and downs of expat life…
As for me… I keep a desk at Live and Invest Overseas HQ in Panama City… and a desk at our smaller office in Paris. But, at heart, I'm a digital nomad, too—traveling between Central America, Europe, and beyond. For business, yes, but mostly for pure adventure…
And, over the three decades that I've been traveling the world and running an international publishing business, I've met hundreds of folks doing exactly the same thing… ditching their 9-to-5 schedules, stuffy cubicles, and long commutes for the opportunity to live life on their own terms… often working a lot less hours, for a much richer lifestyle.
And, there's no reason that you can't do the same…
Don't Wait—Just Go!

"Don't wait until you can afford to move. There will always be something else you need the money for."

—Alyson Sheldrake, artist and expat in Algarve, Portugal
Don't Wait Until You're
Comfortable—Go When You're Able
Just as there's no right amount of money to have put aside for retirement…
There's no age that's the perfect age to move overseas…
And no time that's the perfect time…
But here's the one thing that all these money-making expats I mentioned above have done:
They took ownership of their future.
Rob, Lucy, Darren, Larry—and a growing number of folks I know—weren't prepared for compromise…
It wasn't good enough to spend their days in an office cubicle, on conference calls, running on coffee…
Not when they could be spending more of their days out enjoying adventures and experiences in the places of their dreams…
They knew that if they waited too long, they may be too old to enjoy it…
So they took action. They found the place they wanted to settle and put their skills to work to afford them a better lifestyle.
And now, I'd like to help you to do the same…
More Opportunity To Roam The World…

"I can't imagine returning to a full-time desk job. Not when I can take off with my family for long summers in France. I'm not far off from being an empty nester, and I can already see more opportunity for me to ramble."

—Lucy Culpepper, freelance writer
Your Introduction To The World's Best Options For Making Money Overseas
While I've been running my international publishing business, my husband Lief has been along for the ride, too—as editor of his own newsletters in the field of global real estate and offshore diversification. Together, we've moved from the United States to Waterford, Ireland… to Paris, France… to Panama City… and, recently, back to Paris again.
Along the way—and in all of these countries—we've bought, renovated, and invested in property… hired staff… dealt with local labor laws (I'll admit I've usually left this to Lief)… and been through every step you need to follow to enjoy—and profit from—a new adventure overseas…
Now, tapping into our own experiences—as well as those of the friends and contacts we've made doing this all over the world (each of them masters of their own fields)—we'd like to share all our making-money-overseas knowledge with you…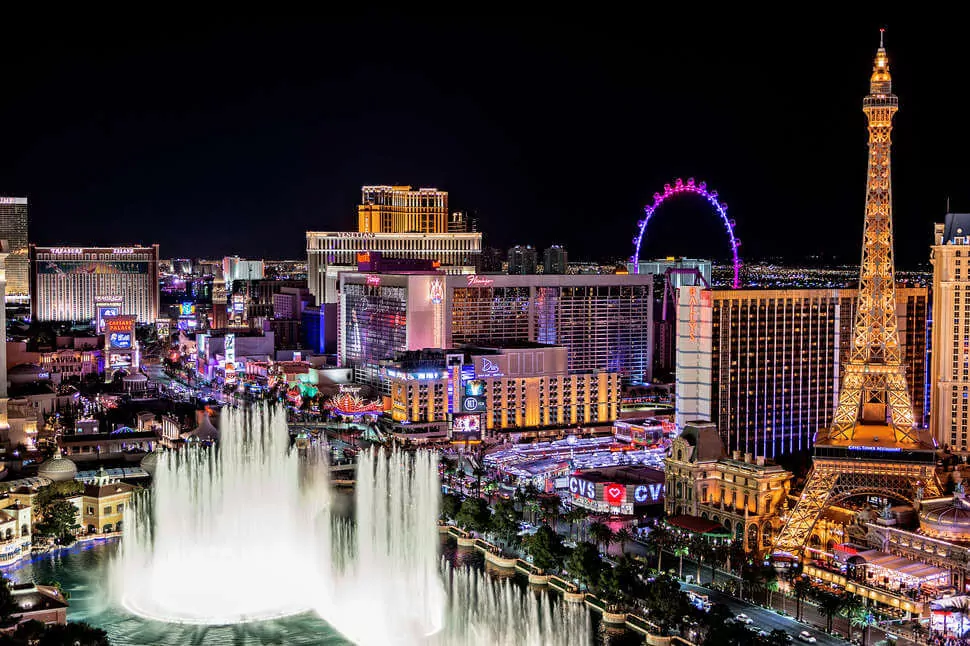 Meet us this Nov. 2-4 in Las Vegas to find out the 10 most lucrative ways to pay your way overseas…
Live and in person at our first-ever Make Money Overseas Event… this Nov. 2-4 in Las Vegas, Nevada.
This is an event we've dreamed about putting on for years—to help readers like you get past that stumbling block of how they're going to fund a new life overseas…
So, whether you'd like to:
Find a new way to support yourself in your dream location overseas (either part- or full-time)…
Move your existing business or apply your own skills in a new location overseas (and possibly cash in on local tax advantages)…
Find out about cash-flow opportunities (that involve no work whatsoever) to help fund your new adventure overseas…
Have a fun project to work on—and be proud of—as part of your new life overseas (with spare change to afford those extra luxuries)…
Then you need to be in the room with us in Sin City this November.
As I've said, there are many ways that you can fund your new life overseas.
But there's only one way to approach it.
And, that is, the informed way…
Our aim is to set you up for success right from the get-go… helping you to choose the right opportunity for you and avoid the mistakes that people make when they dive in without the right preparation…
To that end, for this inaugural Make Money Overseas Event, we've rounded up as many experts as we can possibly squeeze into three days of information-packed presentations… from expats who have gone before you and can share their tips for getting started… to business and legal advisors who can help you get your business off the ground in a variety of havens overseas…
The 10 Most Lucrative Ways To Pay Your Way Overseas
From getting paid to tell others about life in your hometown (by writing short articles)… to running your own artisan chocolate factory, dive shop, or fitness studio… to welcoming visitors to your guesthouse lodge tucked away in the highlands, the opportunities for making money overseas are truly unlimited.
And, at our Make Money Overseas Event, we'll cover the best avenues for you to consider—where the path has already been paved by other expat entrepreneurs… foreign business is welcome and encouraged (and, often, incentivized)… and you have a thriving local market at your disposal… or an easy channel to get your goods overseas.
Over three days together, we'll explore dozens of opportunities for you to consider…
These opportunities fall into three basic categories:
Digital-nomad gigs (with a laptop and internet connection, you're free to work from anywhere)…
Brick-and-mortar businesses (here, you need to choose your country more carefully—and consider the tax advantages for foreign investors)…
Investing for cash flow (if you have savings to invest, this is an ideal pay-your-way, work-free option)…
What's great about a "digital nomad" business is that you don't have to wait until you go overseas to get started. It's something you can start right away in your spare time and take with you on the road…
For brick-and-mortar businesses and cash-flow investment, you need to be more careful about where you position yourself… and how to spot the right deal (I'll explain more about this in a moment).
To give our event focus, we've identified the top 10 money-making "tracks" you can follow… all of which can provide you with a generous side income (or full-time income) anywhere in the world you wish to base yourself.
For each of these 10 special opportunities, we'll have a top expert in the house who'll share their experience with you… and advise you on the best way to get started…
To whet your appetite for what's to come in Las Vegas this November, here are some of the income-generating opportunities our experts and expats will walk you through:
How to start a successful import/export business. "Buy low, sell high" is the name of the game here. You source a product overseas that you can buy for, say, US$8… that you know you can sell back home or online for US$30. Or you can go strictly virtual—today, it's easier than ever to deal with manufacturers and customers and manage fulfillment all online (no need to handle or store goods). Import/export, as our experts will show, is one of the easiest, minimal-hours-required, money-making opportunities…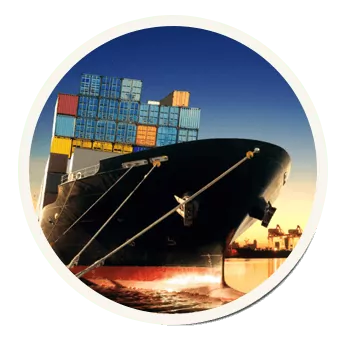 Freelance opportunities you can do from anywhere in the world. Once you move to a new country, you're making new discoveries every day and becoming an expert in your hometown. Why not make some income from travel writing or blogging? (As it happens, my own editorial staff is constantly in need of fresh material from freelancers.) Or, maybe you love to explore the world through your camera lens? Then travel photography could be for you.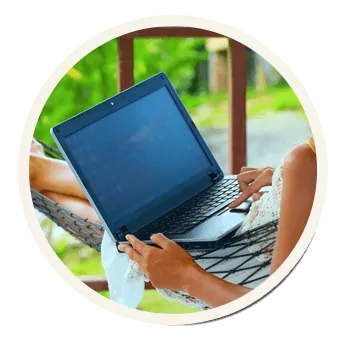 You can also make money with stock photography—simple photos you can take in your home, backyard, or on your travels. No sales skills required—just good photos. You upload your photos and wait for buyers to come… Those are two fun freelance opportunities you can do from anywhere in the world (and get started with from home today). But there are many others we'll introduce you to, including copywriting (probably the best-paid freelance writing opportunity out there)…
Running a tourist-related business—like a bar, restaurant, guesthouse, or tour company. Many semi-retirees we know enjoy this chance to meet new people every day and showcase the place they love… What's more, in places like Panama, Belize, and Nicaragua, generous tax breaks are available to those working in the tourist industry…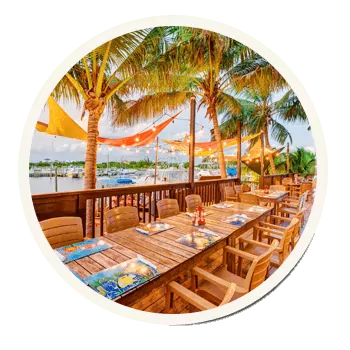 Teaching English—these days, there's no need to hunt down teaching posts and go through interviews at schools or universities… with a growing demand for online English lessons, you can get started from home and teach students all over the world via Skype…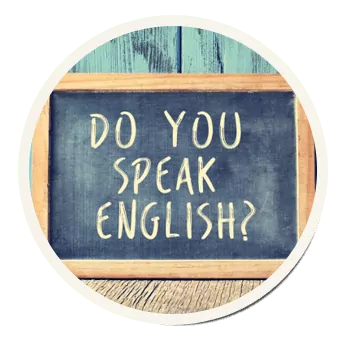 Franchising overseas—spend long enough anywhere overseas and you'll notice something missing from your old life. Could you be the one to fill the gap? Todd Schlosser noticed the existing mail-forwarding service wasn't up to scratch in his new home in the Dominican Republic. He's been successfully running the CPS courier franchise in town ever since…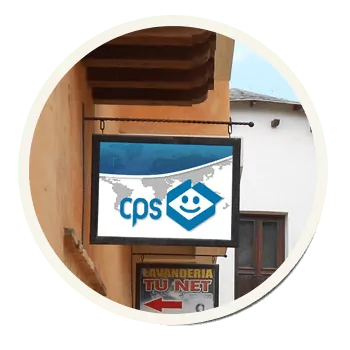 Running a professional blog. Not all blogs are created equal. Most bloggers don't even know about the possibility to earn an income. In Vegas, we'll be talking about how to set up a money-making
blog—whether you're giving advice to visitors or expats moving to your area… or focusing on one of your favorite hobbies (golf, cooking, travel, etc.). It's not about being the best writer… it's more about social interaction… and understanding the different ways to make your blog pay. (The best in the industry earn seven figures. But many others earn between US$2,500 and US$5,000 a month.)…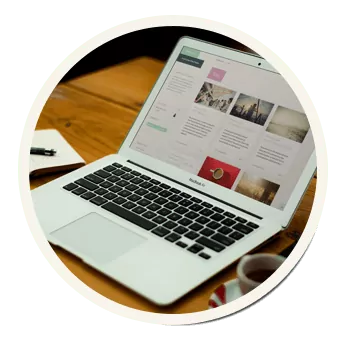 Consulting from your new base. Have a skill that others would willingly pay for? Maybe you're a qualified accountant… legal professional… interior designer? You may work with clients on the ground in your new neighborhood… or offer your services online—to clients anywhere in the world. Our experts in Las Vegas have the full story on how to make it work…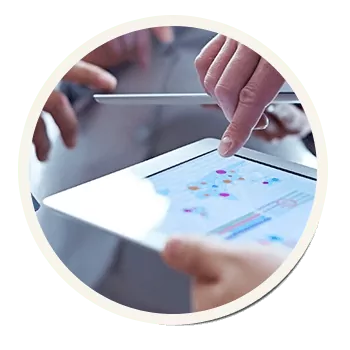 That's just a snapshot of the top 10 income-earning opportunities we'll talk about in more detail in November…
But let's not forget the opportunity to step away from work altogether… and still earn an income to live on overseas…
Let me share the story of another expat who's doing just that…
How This 40-Something Packed It All In For A Life By The Ocean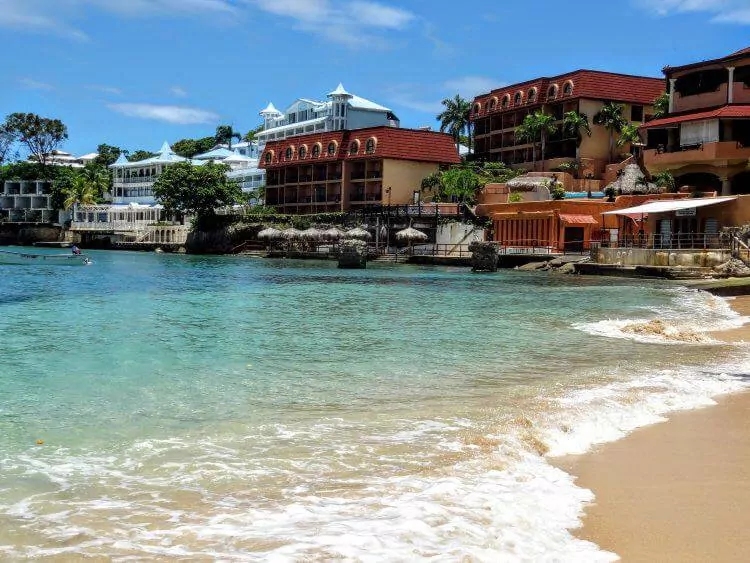 John Kumpel generates cash flow to fund his life in the Dominican Republic by taking advantage of the real estate investment opportunities on offer there…
In 2010, after falling in love with the Dominican Republic beach town of Sosúa, John Kumpel bought a condo to use for his vacations. Only those vacations were too few and far between…
"From my first visit, Sosúa was paradise on earth," says John, 48, from New Jersey. "I felt deliriously happy all the time I was there.
"I started racking my brain for a way I could move to the DR full-time without having to wait for retirement. I needed a way to fund that plan. Then, bingo! I realized I could generate cash flow to fund my life in Sosúa by taking advantage of the real estate investment opportunities on offer there."
John found a run-down property with eight condo units in a part of town that's convenient to beaches, bars, casinos, and other visitor attractions. He was able to negotiate a price of US$100,000—more than 50% lower than the asking price (these kind of deals still exist out there, by the way… once you know the market and have the right representation).
After refurbishing the property to a high standard, John's units are now in high demand on the short-term rental market… and he's planning to expand his property into more units for higher returns.
But you don't need to get into a large or medium-sized project like John to support yourself day-to-day…
Using his 401(k), Lee Harrison invested in a buy-to-let property in Medellín, Colombia, which he rents for US$1,900 a month.
That alone is an easy sum to live on in this part of the world…
But Lee has another apartment in Medellín that he bought as a part-time home. When Lee and his wife are out of town, they rent this place out… bumping up their total apartment income to US$4,100 per month…
At this Make Money Overseas Event, we'll explore how cash-flow opportunities can help fund the life of your dreams, covering the important issues like:
How to use your IRA or 401(k) for an overseas property purchase (and other ways to finance a foreign property)…
What type of property works best for steady cash flow…
How to identify a promising market (and how to determine the amount you should spend to buy what you want)…
How to navigate markets with no multiple listing service (this includes most of the world)…
The pros and cons of being a hands-on landlord versus using a property management agency…
And, we'll introduce you to a range of properties currently available in the world's top property markets…
By the time you're bidding farewell to the gang in Las Vegas, you may well have identified your ideal income-producing opportunity.
Of course, investing in a property in one market doesn't tie you to that place. You could, for example, invest in a property in Mexico's Riviera Maya… but live full-time in Portugal's Algarve…
Again, this is all about life on your own terms…

I Can't Believe The Life I'm Living

"When I sit at my favorite beach bar, drinking a beer with my guests, gazing at the ocean… the thing that was the inspiration for my journey… I can't believe I'm living the life I'm living."

—John Kumpel, expat and property investor in the Dominican Republic
Show Me The Money—How Much Can I Expect To Make While Living The Good Life Overseas?
How much you make really comes down to how much you want to
work—as well as the type of business you get into. You can, as I said earlier, make from US$500 to US$1,500 a month working just a few hours a week…
At the lower end, US$500 may seem like a modest income. But, in many of the places we recommend overseas, it goes a long way…
The guest speakers at our Make Money Overseas Event will tell you how many hours they put in—and share their tips on bumping up income as you need. But to give you an idea of typical earnings, the following are some industry averages for a selection of the opportunities we'll talk about…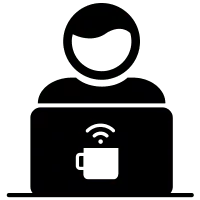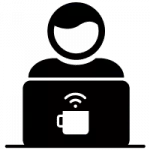 Freelance Writing:
Articles: US$50 to US$1,500
Newsletters: US$200 to US$1,000
Copywriting: US$45 to US$100 per hour
Blogging: US$2,500 to US$5,000 (for good bloggers… pro bloggers can earn upward of US$10,000 a month)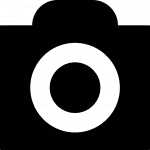 Photography
Travel photos: US$50 to US$500+ per image
Fine-art photos: US$250 to US$1,500+ per image
Stock photos: US$10,000+ per year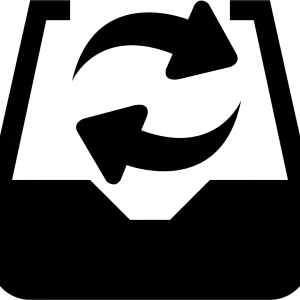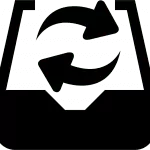 Import/Export
Starting out: US$1,000 a month
Well-established business: US$10,000+ a month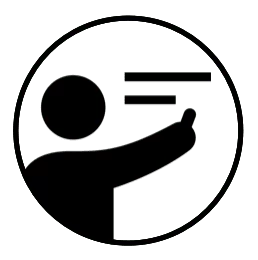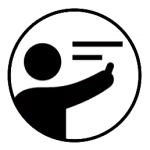 Teaching English Online
US$20 to US$25 per hour-long lesson (via Skype)
US$20 An Hour Can Go A Long Way Overseas

"I live comfortably just on my teaching income, teaching about 22 hours per week, plus a couple of hours on Friday to do lesson plans. If you are still living in the United States or Canada, it might be tough to pay all the bills just teaching, but it would make a nice part-time income or retirement supplement. And if you retire to Panama or Ecuador or even Portugal, US$20 an hour goes a long way."

—John Clites, English teacher and expat in Brazil
Doing Business Overseas Can Save You Tens Of Thousands
On Your Tax Bill
If you're looking to live at least part-year… and, certainly, if you're looking to live full-time overseas, I don't recommend that you choose your new home purely for its tax advantages…
But sometimes, it's possible to find a great lifestyle… with built-in tax advantages…
Part of the agenda at our Make Money Overseas Event is to introduce you to the world's top places to do business today—the ones that stand above the rest for their generous tax breaks for foreign entrepreneurs and investors… reliable infrastructure… and general ease of doing business, day to day…
Panama City is where I chose to start my own publishing business a decade ago… for a combination of reasons that include its tax advantages (set yourself up properly here and you'll pay no corporate tax), its stable economy and banking system, its labor pool, and its easy connectivity to the States and the rest of Central and Latin America.
Though Lief and I have made Paris our base once again, our business remains fully rooted in "the Hub of the Americas" and we enjoy regular trips to Panama… particularly to the wild Pacific coast where we've recently finished building a family vacation retreat…
In other words, Panama features in our long-term plans… and it continues to make as much sense for entrepreneurs today as it did a decade ago…
Where makes sense for you to base your business? We'll work to help you find that answer over our three days together at this inaugural Make Money Overseas Event. And, as part of this agenda, we'll show you how and where you can:
Take advantage of zero-tax zones. If you have a manufacturing business (big or small) to relocate or are looking to start one, a number of countries have designated Free Trade Zones where you can bring materials in, process your goods, and then export them tax free…
Qualify for residency as a business investor. Some nations offer residency visas to anyone interested in starting a business, thereby creating jobs, in the country. Colombia, for example, has an attractive and affordable start-a-business, get-a-visa program. At today's exchange, the minimum investment requirement for permanent residency works out to about US$177,150…
Qualify for tourism-business incentives. Tourism-based businesses are often incentivized, and certain countries have government agencies that are specifically focused on developing foreign investment in tourist-related activities—hotels, dive shops, etc. Nicaragua, for example, offers a 10-year tax exemption—giving you a generous window during which you can reinvest proceeds in growing your business…
More Than Just A Place Of Business

"I will continue to use Da Nang, Vietnam, as my base and regional headquarters because I am so fond of the city, its infrastructure, layout, low cost of living, and relaxed atmosphere… not to mention the friendly locals and expats."

— Dan Walsh, glazier
Who's In The House? Meet Some Of Our Top Overseas Entrepreneurs
Kathleen Peddicord, International Publisher
For the last 30 years, Kathleen has been exploring the world for fun and profit—and reporting back about her discoveries for thousands of readers.
In total, Kathleen has traveled to more than 70 countries, invested in real estate in 23, established businesses in 7, and renovated properties in 6. Kathleen is regularly quoted in The New York Times, Money magazine, and beyond. She has written innumerable books, reports, and essays on where and how you can escape the retirement-tromping economy at home and live like royalty on a modest budget… invest for profits overseas ahead of the crowds… and secure your dream lifestyle in the world's best destinations.
None of this would have been possible without taking that very first step—leaving Baltimore, Maryland, behind over 20 years ago for adventure on the Emerald Isle. Kathleen knows exactly what it's like to be in your shoes—and she will share her best advice for taking the leap.
---
Lief Simon, Global Real Estate
Investor And Editor
Lief began his career as a real estate investor by taking a US$5,000 gift… and turning it into a US$150,000 profit on a real estate deal. Making money from real estate has been in his blood ever since. And, he's living proof that you don't need a whole lot to get started in the game…
Lief has now purchased more than 45 properties, investing in 23 different countries around the world… all while moving about the globe with wife Kathleen and family.
And, he's not done yet. For his own portfolio, as well as on behalf of readers of his Global Property Advisor, Simon Letter, and Offshore Living Letter, Lief continues to scour the world in search of the latest opportunity. And, in Vegas, he'll tell you what you need to be aware of… as well as introducing you to your best options today for generating cash flow overseas.
---
Lee Harrison, Latin America Editor
Taking advantage of a post-merger early retirement offer, Lee left the States in 2001 at age 49 and retired to Cuenca, Ecuador… where he first cut his teeth as a freelance writer, reporting as an expat finding his way around a new town and culture.
As he kept up his role in the publishing industry (breaking into copywriting and managing newsletters), Lee also enjoyed and invested in properties in Ecuador, Nicaragua, Uruguay, Colombia, Brazil, and Mexico. And he's visited as many as 17 countries per year throughout Europe and Latin America, traveling and writing about retirement and investment opportunities.
In Las Vegas, he'll share his advice for getting started as a freelance writer… as well as his experiences as a money-making property owner.
---
Evie Brooks, Real Estate Mentor and Investor
Evie Brooks is an international real estate mentor, coach, and investor, with a special focus on Panama. Today, she leads Access Panama, the country's #1 lifestyle and investment real estate group.
Evie is a former Advanced Trainer for Rich Dad Poor Dad, where she educated and guided others in locating, evaluating and analyzing real estate transactions focusing on cash flow and ROI.
---
Rob Burrows, Bar Owner in Belize
A former management consultant from Cleveland, Ohio, Rob knew there was far more to life than a 50-hour work week. After googling "the cheapest place in the Caribbean," Rob came to check out Belize and was blown away by the lower cost of living, friendly locals, and slower pace of life. The fact that Belize is an English-speaking country made his decision to buy a local bar that much easier. Today, Rob works just 15 to 20 hours a week in his bar on Ambergris Caye, with plenty of time to enjoy sailing and fishing. In Vegas, he'll share the ups and downs of running a brick-and-mortar business in paradise.
---
Vincenzo Villamena, CEO of Online Taxman
Vincenzo is the founder of Online Taxman, specializing in International Accounting & Tax Services for expats who want straightforward and transparent solutions.
Online Taxman professional CPAs help clients navigate the confusing world of expat taxes, ensuring they meet IRS requirements and are aware of various tax breaks and incentives.
Vincenzo started offering expat accounting and tax services in 2005 to help out a few close expat friends. Nine years later, with 700+ happy clients around the world, Online Taxman became the go-to source for international tax support.
---
John Clites, Online English Teacher
In 2008, John relocated to Rio de Janeiro, Brazil, figuring he could make a living teaching English. After three years of a hectic teaching schedule in Rio, he decided to move to the small town of Paraty, a few hours south of Rio—this time teaching his classes online.
Today, the bulk of John's income comes from teaching from home over the internet. He has also written several articles for Live and Invest Overseas.
This is just part of the team we've rounded up for Vegas in November… all of whom are eager to share their stories with you, as well as their tips for getting started. They'll also be on hand to answer your questions—during our scheduled Q&A times… or one-on-one over our coffee breaks and cocktail parties.
Take Control Of Your Life Today—Reserve Your Place In Las Vegas At The Best Price
The special price for the 2018 Make Money Overseas Event is only US$1,095 per person, only US$1,590 per couple. (That's right… the second half of a couple attends for less than half-price!)
Here's what's included with the price of admission:
Admission to all presentations
Complete access to the restricted exhibit area
Formal and informal Q&A sessions, breakouts, and workshops
Introductions to reliable real estate sources, business contacts, fellow expats, and professional legal resources
Coffee breaks and snacks
Welcome cocktail reception and all sponsored lunches and events
Seminar materials, notebooks, and handouts
Downloads of all conference presentations after the event is over
A complete set of professionally produced conference recordings
Access to optional, restricted, post-conference tours
Access to special conference attendee-only offers, terms, and discounts on particular property opportunities in certain markets

Everything You Need To Know To Afford The Lifestyle Of Your Dreams
The ultimate decision is in your hands…
Whether to wait it out… until you feel you've saved up enough to afford the life of your dreams overseas…
Or to say enough is enough… it's time to take control over your life and give yourself the freedom, happiness, and new adventure you've been craving… without further delay…
If you're in this second boat, then the best next step you can take is to join us at this 2018 Make Money Overseas Event.
It's a daunting decision, I know. But here in Las Vegas, with my network of expat entrepreneurs, you'll find yourself among like-minded friends as we help you move forward toward your goal…
Over our three days together, our experts will walk you through:
The 10 best (and most lucrative) ways to earn your keep (and then some) overseas—working as little as 4 or 5 hours a week…
Everything you need to consider when choosing a base for your brick-and-mortar business (remember, you owe it to yourself to take advantage of any incentives that exist)…
No-work opportunities that will bring in a reliable monthly paycheck…
You'll hear from expats who are already out there, living on their own terms… and funding their overseas adventures in a variety of ways… from English teacher to freelance writer… bar owner to property investor… franchiser to online trader…
They'll share their cautionary tales… as well as their best tips for getting started… so you know exactly what you're getting yourself into and can set yourself up for success…
Never before have we hosted an event purely dedicated to making money overseas (while doing as little work as possible)… and it will be at least another year until we can bring all these entrepreneurs together again…
I expect these seats to sell out fast.
You can call our conference line toll-free at 1-888-627-8834…
Or you can sign up online…
Or you can email conference director Valentine Fouché with any questions.
I look forwarding to welcoming you to Las Vegas this November.

Kathleen Peddicord
Founding Publisher, Live and Invest Overseas

P.S. Haven't been to a Live and Invest Overseas event before? Here's what some of our past attendees say about us…
"The level of your experience, knowledge, and competence is top-shelf. I appreciated the sincere and honest approach of the organizers and all the presenters. Also the obvious desire to give participants complete, accurate, timely, and appropriate information. And to answer questions thoroughly"

— Andrew Ford, United States
"Attending this conference will prove to be my motivation to proceed, with the tools and contacts needed to do it right… professional, yet accessible. Great combo!"

— Alan K., United States
"Kathleen, I'm sure it will take you a few days to recover from the intense effort that you and your wonderful staff put into the conference. From my perspective, it was an excellent production. Thank you."

— Elmore S., United States

"Kathleen, thank you for all your hard work. You have helped a lot of people dream and helped a lot of dreams come true. I am always telling people about you. In fact, I just today told my banker about how honest and smart you are, letting us know where to go. Wish I had listened to you more years ago…"

— Marlene Millcrest, Alaska
"Kathleen, I have to say that you seem to dig deeper into the feel of a particular place and to do great comparative analysis between alternative places. Your approach is more sophisticated and thoughtful and therefore more useful to me than other information sources covering these same subjects"

— John Whitlow, United States
"Attending sessions and being able to visit with speakers on a one-to-one basis was wonderful. It was very informative with information one cannot find easily over the internet. Met some people who could become longtime friends."

— LeRoy J., United States
"This was my first LIO conference and I really liked the presentations, speakers, and meeting other people that are interested in living overseas."

— Sonya Gadson, United States
"I particularly appreciated your information today about the joys of international rental property. What I admire is your honest, tell-it-like-it-is approach. A lot of people have been hurt by nothing but glowing reports about offshore living from other sources. Your honest, direct approach is a real service."

— Arlean Kransford, United States
"This was a 10! Great event. Awesome job by the Live and Invest Overseas team!"

— Edward Tunstill, United States

Reach us with questions and comments at 
CustomerService@liveandinvestoverseas.com 
or by phone, toll-free from the United States, at 1-888-627-8834.
Copyright © 2008-2019 Live and Invest Overseas, Founding Publisher Kathleen Peddicord