Discover America's
Most Popular Retirement Haven
• Diverse: Mountains, Rainforests, Caribbean & Pacific Coasts
• Affordable: Live Well On US$1,150 Per Month…
• Familiar: World Famous Culture & Cuisine…
• Easy: No Plane Ticket Needed!
Dear Live and Invest Overseas Reader,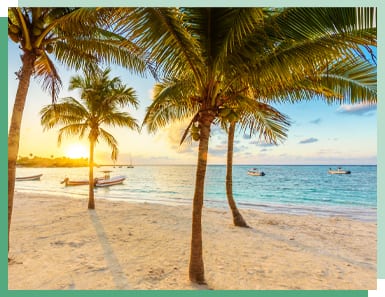 As of this writing, more than 11.5 million American and Canadians live overseas…
And 2 million of them—nearly 20%–live in Mexico.
Mexico is far and away the most popular retirement and expat haven in the world for North Americans.
From world-class beaches along its Pacific and Caribbean rivieras…
To 16th-century Spanish-colonial towns oozing with charm…
Mexico offers up some of the best of Latin America.
But what will really blow your mind is just how easy it can be to move here.
I should know…
In fact, I moved to Mexico with only a pickup truck and a credit card.
What's more, the consulate offered same-day visa service for my residency, so I had to deal with none of usual bureaucracy… all I needed was my pension deposit slips.
In fact, I could have qualified without having a pension or proving income…
Mexico is one of the only countries in the world where you can qualify for residency by showing only a bank balance or IRA.
And residency even comes with an import tax waiver on anything you want to bring from home.
As for myself, my move here was a breeze…
I loaded up the truck with the dog, the cat, and a load of household items. I used a credit card to get my online vehicle permit and insurance…
And then I drove south.
Instead of hassling through an airport and TSA, figuring out visas, and hiring a service to transport the animals…
I simply got on the highway, quickly crossed the border at Nogales, and stayed on that same road until we got to our new oceanfront home in Mazatlán's historic center (more on that in a minute).
That was it… my international relocation. As you might know, relocating overseas is usually not this simple.
Believe me, I've done it the hard way plenty of times…
But after living in multiple countries in Latin America, I've finally found my place…
And I'm here to tell you:
Mexico is an overlooked country that has everything you need. 
I started scouting for an overseas home in 1998 and moved abroad in 2001. I've spent much of my time since then traveling, seeking out the best places to live and invest overseas. 
All the while, I overlooked Mexico… I flew right over a country that has everything you could want in an overseas destination.  
For me, Mexico was too familiar to be appreciated. 
Yet Mexico offers two dramatic coastlines with beautiful beaches… Spanish colonial culture and architecture… a strong and colorful indigenous influence… colonial highlands with amazingly fine weather… a dozen mountain ranges… and most of the familiar everyday conveniences that we enjoy in the United States and Canada. 
I usually think of Mexico as a place that "needs no further introduction"… but that's not true. In fact, many of us have overlooked it completely… and need to be re-introduced to our southern neighbor.  
Mexico is easy, familiar, diverse, and affordable. 
So today, I ask myself this: Why go farther? 
I bought a home in Mexico— 


And here are 13 compelling reasons why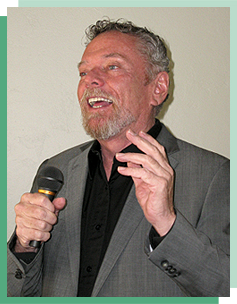 #1 They're a culturally familiar neighbor: After living in South America for 15 years, I'd forgotten Mexico's familiarity, which shows up in many small ways… like eating Mexican food… or seeing full-sized, V8 American SUVs and pickups on the road instead of those junky Chinese and Russian vehicles… or even seeing the cattle ranchers with Arizona-style cowboy hats and belt buckles.  
There's a lot of American influence in Mexico, and a lot of Mexican influence north of the border, which gives Mexico a very familiar feel.  
But Mexico also has a rich culture that we aren't that familiar with… a colorful history, fascinating traditions, fiestas, arts and artisans, music, and dance. 
#2 Easy and fast residency: If you want to become a resident of Mexico, the process is quick and easy… both for temporary and permanent residents. Like many countries, you can use income to qualify… such as a pension or Social Security. 
But what's really unusual is that you can qualify for residency with savings, such as a 401k or IRA balance. 
Best of all, my visa paperwork did not require any notary seal, apostille, or translation, as it does in most countries. Just bring your English pay stubs to the consulate and be on your way… 
#3 Six-month, visa-free stays: If you don't want to fuss with residency at all, you can get a six-month tourist entry by just driving over the border. If part-year living is what you have in mind (or operating a vacation rental), then the six-month tourist entry can do the trick. 
And if your six-month visa runs out? You can simply drive to the border, and get another six months when you cross back over… legally.  
#4 The dollar is at an all-time high: The United States dollar is at historic highs against the Mexican peso, resulting in some terrific bargains. The cost of living is unbelievably low (even in formerly-expensive areas), and the cost of real estate priced in pesos is at bargain levels… at least for now.  
Have a look at the chart below.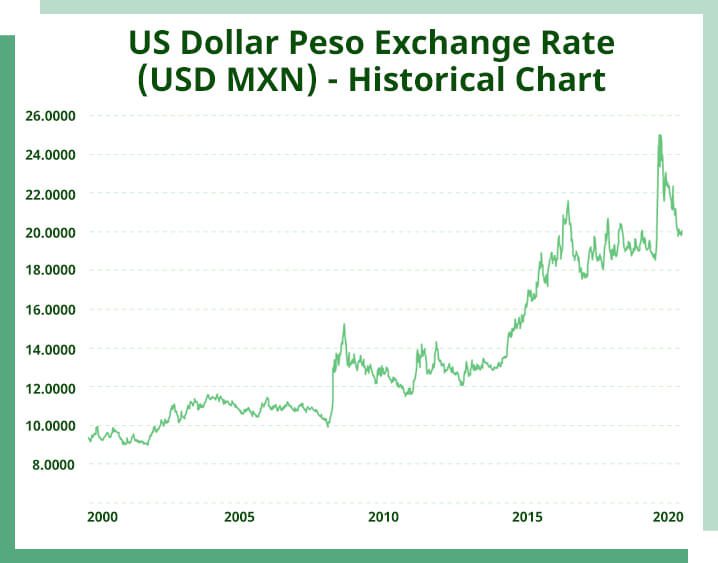 The Canadian dollar also has a lot of power these days in Mexico, when compared to historic norms.  
#5 Mexico has the best food in Latin America: Forget those beans-and-rice countries, eating guinea pigs, or the bland-and-boring food that you'll find in much of Central and South America.  
Mexican food is rich and savory, with loads of exciting options. From its new, upscale Mexican gourmet dining to its mouthwatering seafood, from spicy salsas to tamales, tacos, and enchiladas… Mexico can't be beat. 
In fact, the New York Times recently reported that "New Mexican" cuisine is catching on at high-end restaurants the world over.  
(What about Brazil, you say? I lived in Brazil, and the food is great… but Mexico's is better.) 
#6 You can drive there: When traveling from the United States or Canada, it's a pleasure to simply drive over a land border and continue on your way. No worries about overweight bags, luggage limitations, or restrictions on liquids, flammables, and other airline annoyances. Even pets are a breeze.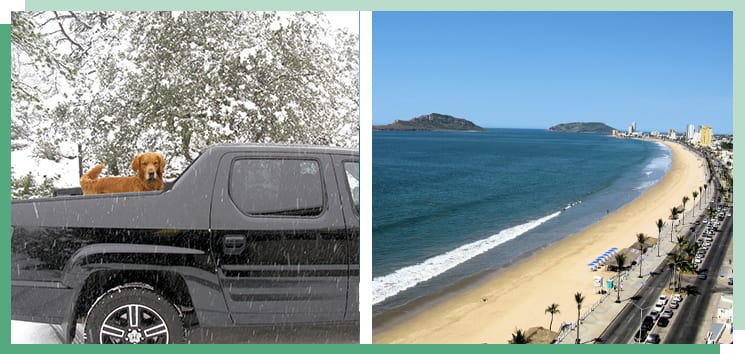 In some parts of Mexico you don't even need a vehicle permit to bring your car or truck. Where you do need one, you can get the permit and the insurance online before you leave and just drive right through.   
Of course, if you'd rather fly, Mexico is our closest neighbor… with good flight service to the States, and lots of nonstops to Canada with no United States layover. 
#7 Lots of English-speaking expats: More than 1.5 million Americans now call Mexico home, easily the biggest expat destination in the world. (In fact, more Americans now move to Mexico than Mexicans to the U.S.) 
What's more, over 1.6 million Canadians visit Mexico each year, with about a half-million actually living there at least part-time.  
This influx from the north is the biggest testament to Mexico's standard of living and convenience.  
#8 Plenty of English-speaking service providers: In many countries it's hard to find English-speaking lawyers, doctors, dentists, or even restaurant workers.  
Not in Mexico. Here, you'll find plenty of English-speaking professionals, service providers, and residents throughout much of the country. Make no mistake, you'll do better in Spanish… but if you don't speak Spanish, you can still get by in plenty of areas. 
#9 The real estate markets of Mexico are a bargain: The Great Recession took its toll in Mexico, especially in the areas popular as second home markets.  
Now today, the coronavirus will certainly depress property prices. This is unfortunate for Mexico's tourism industry, but has created plenty of real estate bargains for expats.  
#10 You can relocate to Mexico cheaply and easily from the United States: I've spent many tens-of-thousands of dollars moving from place to place in South America. Mexico is one of the world's few expat locations where it's practical to just pack up and drive. 
And even if you use a mover, your things are going quickly by land, rather than spending months in a sea container.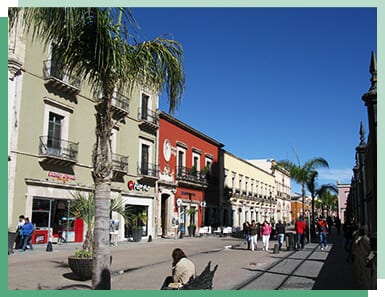 To boot, Mexico offers new residents duty-free importation of household effects.  
#11 Mexico is no backwater: It's the world's largest Spanish-speaking country, with a population of almost 130 million… almost three times the population of its nearest rival (Colombia) in Spanish America. Its GDP is more than double that of Argentina, its nearest competitor.  
Mexico City is the largest city in the western world, with over 22 million people in its metropolitan area.  
Most importantly, the country has a good energy supply and a solid manufacturing base… it makes its own appliances, televisions, and automobiles, using its own raw materials. The high-end manufacturing sector (such as aerospace) continues to grow at record levels.  
#12 You can return easily to use Medicare: If you're over 65, you should know that you can't use Medicare outside the United States. And while this is a drawback for many countries, in Mexico, you can simply drive or fly north for Medicare coverage… or remain in Mexico for quality medical care at a fraction of the price.  
#13 It has many of the conveniences of home: In Mexico, you can buy almost anything you're accustomed to having back home, from your favorite peanut butter to your favorite automobile. 
I've really enjoyed the convenience of having Home Depot nearby, occasionally shopping at Walmart, or even getting a burger at Wendy's now and then.
Home Depot? Walmart? Not the "real" Mexico, you say?  
I don't buy that argument. The fact that we share a lot of common ground doesn't make Mexico any less "real." 
After all, Canada has Home Depot, Walmart, and Wendy's, too; and it's still the "real Canada"… 
Take a look at my 13 reasons above, and

ask yourself this: Why go farther?
Mexico is easy, familiar, diverse, and affordable
You can make a complex project out of moving to a foreign country. For some people, that's half the fun.  
But many of us want to have all the excitement, savings, and benefits of living overseas… without the complexities of getting there. 
Mexico delivers on all counts… there's no need to go farther afield to find the life you've been dreaming of. 
Mexico is easy, familiar, diverse and affordable. Here's why…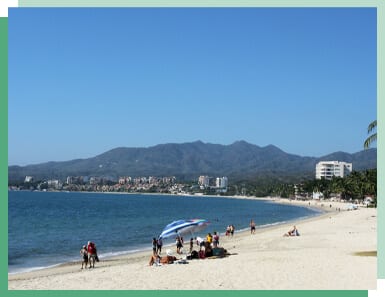 It's easy… 
Mexico's a border country, and you can simply drive to your new overseas home as if you were driving to another state or province in your home country. 
The immigration process is simple and streamlined, with a quick turnaround if you want to become a resident. 
There are lots of English-speaking service providers in Mexico, and millions of English-speaking expats already in residence. 
It's familiar… 
Mexico is the country that's most-familiar to us, unless you're going someplace like England… and, for many of us, Mexico is more familiar than England would be.  
Most of us have "grown up" with Mexico, starting with TV westerns we saw as kids. And over the years, we've embraced Mexican food, Mexican phrases, and Mexican culture. 
It's diverse…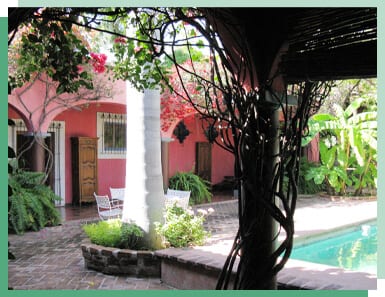 Mexico offers thousands of miles of coastline, on both the Atlantic and Pacific sides of the country. You can live in a small, fishing-village environment… or on a remote section of pristine beach… or in a modern, upscale resort.  
You've got a dozen dramatic mountain ranges, with tall peaks, green valleys, and pristine lakes. 
This country is the king of colonial Spanish America. Originally "New Spain," in colonial times, Mexico boasts more colonial cities and towns (and architecture) than any country in the Americas.  
If you've dreamed of a Spanish Colonial home with a center courtyard, you'll find more options in Mexico than anywhere on the planet.  
It's affordable… 
Today's exchange rates have turned Mexico into an unbelievable bargain. 
In fact, you can live in some of Mexico's premium locations—places like San Miguel de Allende—for around US$1,150 per month. 
If you'd prefer few expats and a less polished setting, you can do even better. In the beautiful colonial city of Guanajuato for example, the cost of living comes in at just over US$700 per month at today's exchange rates. 
We'll talk more about cost of living later on… 
Mexico has everything you need, at the right price. Why go farther? 
Mexico makes an
overwhelming case for itself… 


But here's the catch
The first countries I explored for relocation in Latin American were Costa Rica and Ecuador, starting in 1998. In both cases, I was able to cover the entire country in a couple of weeks… at least the parts that expats would be interested in. 
You can't do that in Mexico.  
Mexico is 7 times the size of Ecuador and 38 times larger than Costa Rica… it has almost 5,800 miles of coastline… 12 major mountain ranges with peaks as high as 18,500 feet (5,600 meters)… hundreds of authentic Spanish colonial cities, with countless living options. 
You can live in a well-established expat community… or in an authentic Mexican neighborhood… a small village… or totally off on your own.  
On the water, you can live in anything from a modern highrise condo to a small single home on a remote stretch of beach. 
Finding the perfect home in Mexico could take years of exploration—and thousands of miles of driving on your own—as you explored the endless options. I know people who have explored all of Mexico on their own, and you need a lot of time and money. 
But if your time is limited, or if you're ready now to be on your way to a new life abroad, then there's a better answer… one that will get you on your way immediately.  
Come join our team for the all-new Live and Invest in Mexico Virtual Event—an action-packed event that will make Mexico manageable… and kick-start your new life abroad, in our nearest and most exciting neighbor. 
Live and Invest in Mexico
March 17 – 19, 2021
Why Go Farther?
Over three adventure-filled days you'll get to know the country's regions… along with the professionals who work there and the expats who live there… all from the comfort and convenience of your own home.
You'll get a comprehensive, in-depth view of Mexico that outsiders, tourists, and snowbirds simply don't know about. We'll bring the best of Mexico to you.
This online event has two major objectives:
#1: When you join us you'll discover everything you need to know about Mexico in order to decide if it's right for you…
#2: And, if it is, you'll have all the knowledge and contacts necessary to make it happen with confidence.
Find the security that comes with knowing exactly how you can live—comfortably—on a budget that starts between US$700 and US$1150 per month.
Get to know each of Mexico's fascinating regions, from its colonial heartland to the dramatic peaks of the Sierra Madre… from its Caribbean shores to the crashing waves of the blue Pacific.
Discover why Mexico tops for health care, with excellent facilities and English-speaking doctors, at unbelievably low prices.
Find out how you can save thousands—tens of thousands—by buying properties on the local market.
See examples of comfortable apartments you can rent for less than US$500 per month.
Get to know the real estate experts who have found Mexico's best income-producing properties.
Discover the best beachfront deals in Mexico's coastal real estate market… from modern beach resorts to little-known hideaways.
Be prepared and confident, with all of the practical matters at your fingertips. From residency to taxes, from banking to real estate, you'll leave the conference ready to take action.
And, most importantly, you'll benefit from the experience of those who have gone before you. At this conference you'll hear from more seasoned expats than you'll find at any other Mexico event.
Plus, if you want to see the cities and properties firsthand, you can join one of the optional (virtual) real estate tours and see the lay of the land for yourself.
Let's take a look at how the Live and Invest in Mexico Virtual Event can work for you.
We'll show you 5,800 miles of beautiful coastline… 

just around the corner
The first priority of the Live and Invest in Mexico Virtual Event is to introduce you to the lifestyles and regions of this broad and diverse country. Mexico's dramatic coastline has drawn more Americans and Canadians to its shores than anything else Mexico has to offer.  
The options are so broad for seaside living, that you can actually specify a price point, a convenience factor, and a lifestyle, and still have plenty of options. 
Here's a sample of what we'll see in the east… 
Cancún—one of Mexico's top two resorts—began in 1974 as a tourism project at a small fishing village. As it exploded into a tourist mecca of more than 700,000, the swath of development extended southward to Playa del Carmen… transforming it from a fishing village to a town of more than 150,000 today. 
Playa del Carmen (Playa) is just 57 minutes south of Cancún, and it has taken over as the region's chic place to be (and the place to be seen). You'll find vacationing Europeans and North Americans, as well as a sizeable number of expats in residence.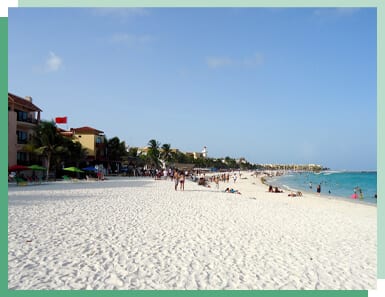 Just off the town square is the renowned Quinta Avenida (5th Avenue) running parallel to the shore, and offering more than 20 blocks of fine restaurants and shops. It's almost as big a draw as the beautiful beaches. 
A team from Live and Invest Overseas was recently dispatched to investigate the area in-depth, and found Playa to be a great place for the income investor. 
Specifically, rental yields are as high as 10%… combined with a 12% annual property appreciation. Playa del Carmen may already be "discovered"… but the investor should still pay attention. 
At this year's Live and Invest in Mexico Virtual Event, we'll show you Playa del Carmen's best real estate opportunities, and you'll see how to take advantage of them. 
The Riviera Maya is the section of Caribbean coast on the eastern side of the Yucatán Peninsula between Playa del Carmen and Tulum. It's about 125 miles long.  
Development in this area is moving slowly but surely southward from Cancún and Playa, as developers and pioneers seek unspoiled beaches and towns that remain convenient to Cancún's international airport.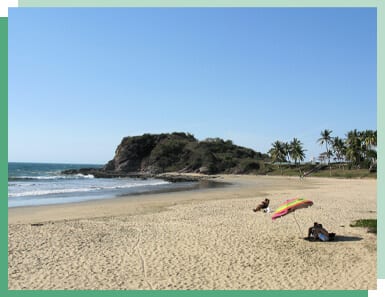 For example, just a few years ago, the town of Tulum consisted of a handful of cabins and a few fishing shacks. Today, the census counts over 18,000 people in Tulum, and it's full of opportunity.  
The Riviera Maya features warm Caribbean waters and pristine beaches. Also, the Great Mayan Reef—the second largest barrier reef in the world—is located offshore, providing world-class diving and snorkeling.   
Another draw to this area is the presence of the best preserved Mayan archeological sites… plus a few world-class golf courses to round out the local attractions.  
This section of coastline holds some of the best path of progress buys you'll find today, as expats and investors buy in the path of mainstream developers' southward progress. 
High prices and existing development are found at the northern end of the Riviera Maya… while low prices, low development, and high opportunity lie to the south. 
So you can choose between an established market with its chic lifestyle and good returns at Playa del Carmen near the north end… or invest for capital gains in a less-developed environment by buying in the path of progress as you move south. 
At this year's Live and Invest in Mexico Virtual Event, we'll showcase the best lifestyle and investment opportunities along the Riviera Maya.  
And then we'll head to Mexico's west coast…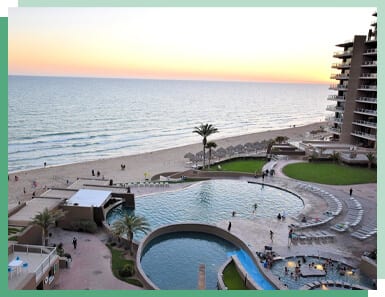 Puerto Peñasco is the seaside resort that's most convenient to the United States by car… just over one hour from the border. Also known as Rocky Point, it has been a playground for the western United States and Canada for almost 100 years. 
Homeowners in Puerto Peñasco can drive over the border and head right for their seaside home without even stopping to register the car. Yet, as you can see in the picture, the beaches are second to none.
Puerto Peñasco enjoys warm, calm waters all year, broad sandy beaches, lots of housing options, and low property prices.  
Best of all, I found that two-bedroom condos on this beach start at just US$99,000 (See photo). Perfect for a vacation home or a weekend getaway.  
I traveled to Puerto Peñasco just recently, and at this year's Live and Invest in Mexico Virtual Event I'll show you the ups and downs of one of Mexico's most-convenient west-coast locations. 
Mazatlán has rebounded from the 70s and 80s, when it was mostly forgotten as a resort. Today, it's a sought-after expat haven.  
Today, its 10 miles of beaches and boardwalks are once again as busy as when John Wayne and Gary Cooper were in town. And these past two years, Canadians have returned to the market with a vengeance, along with a handful of Americans.  
Even better, the historic center has been newly renovated. Now it's a fine example of Spanish colonial America, with plenty of world-class restaurants, sidewalk cafés, and a beachfront promenade. Each time I return I'm amazed at the restoration progress. 
In fact, I recently bought a condo in Mazatlán's historic center that's also right on the beach… allowing me to enjoy both worlds. 
When you come to the Live and Invest in Mexico Virtual Event, we'll showcase the best lifestyles that today's Mazatlán has to offer, as well as its best property deals.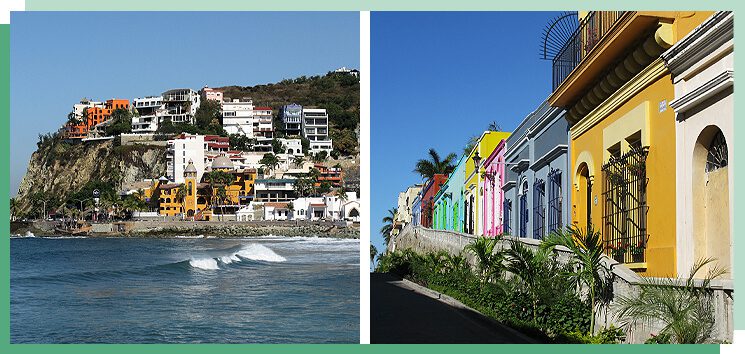 Puerto Vallarta has been one of Mexico's most-popular resorts since the 1960s, although its rich colonial history goes back hundreds of years.   
Unlike many resort areas, PV has a number of coastal sections with beaches interspersed among them… meaning different areas have their own unique character. For LGBT expats and travelers, PV is the most gay-friendly destination we've found in Latin America. 
Puerto Vallarta excels when it comes to ocean views. Here, you'll find lots of properties perched on lush, green hillsides, and long views looking out to the ocean. 
At this year's Live and Invest in Mexico Virtual Event we'll show you PV's best lifestyle options and property buys… as well as one of Mexico's best coastal investments. 
Over on the Baja Peninsula, the first destinations that probably come to mind are Ensenada, or maybe Los Cabos, both very popular areas.  
But how about the small seaside town of Loreto? At first glance, it seems like a half-forgotten fishing village that' on its way to becoming a resort and second-home destination.  
But Loreto has two interesting twists. One is that it's being promoted by FONATUR, the government agency that created Cancún.  
And, perhaps more importantly, Carlos Slim—one of the world's richest individuals—has purchased the struggling Loreto Bay Golf Resort and Spa, as well as its unsold lots and the undeveloped land.  
With both FONATUR and Carlos Slim behind Loreto, it may just be a hidden investment gem. 
We'll take a look at Loreto's full potential at this year's Live and Invest in Mexico Virtual Event. 
We'll uncover the hidden treasures of


Mexico's colonial heartland
Not everyone is a beach person. In fact, I believe that most full-time expats prefer the ambiance and brilliant weather of Mexico's colonial heartland.  
Mexico truly shines for its wealth of Spanish colonial cities and their impressive colonial architecture.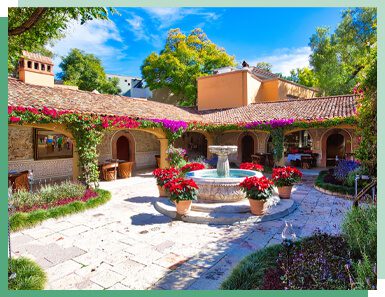 Here are three examples of the colonial living options that represent the scores of towns where expats have settled…  
#1: Ajijic (pronounced ah-hee-HEEK) is a remarkably picturesque and friendly colonial town. Located at 5,000 feet above sea level (1,500 meters) the weather is just about perfect all year.  Ajijic is a 500-year-old village, located on the shores of Lake Chapala, Mexico's largest lake.  
The narrow cobblestone streets are lined with colorful houses, along with more boutiques, galleries and restaurants than you'd expect in a town this size. 
#2: Guanajuato is another colonial gem, but it's a gem that's less polished and more natural than Mexico's famous expat haunts. I've heard it called the "most romantic city in Mexico." 
Instead of Ajijic's thousands of expats, for example, Guanajuato's number is in the hundreds. It's still a large town with everything you need—with beautiful architecture—but it's more of a "Mexican" town, with less expat influence.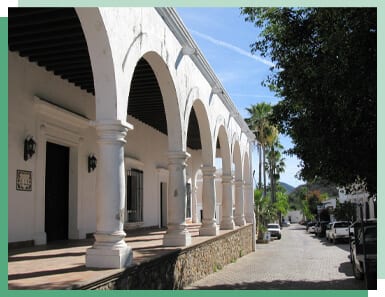 #3: Álamos is a small town of less than 25,000 people, but the state of restoration and preservation in its historic center is beyond anything I've seen, anywhere. 
Of the dozens of Latin American cities that bill themselves as a "bohemian town that's home to artists, writers, musicians, and poets," Álamos is the only one where I've actually met a large percentage of artists, writers, musicians, and poets. 
Álamos is also the town where I've met the most female expats living on their own. In my experience since 1998, it's the one of the best places for a woman moving abroad on her own. 
For a small-town alternative to cities like San Miguel, Guanajuato, and Oaxaca, Álamos is the best I've seen.  
If Spanish colonial living is your style, than look no further than this year's Live and Invest in Mexico Virtual Event.  
Mexico: The original offshore destination for high-quality health care
Mexico is America's first and foremost destination for affordable, quality, out-of-country medical care. In fact, it's one of the 10 most visited countries in the world for medical treatments. 
Once known mainly for dentistry and cosmetic surgery, Mexico now rivals many of its Asian competitors as a medical tourism destination.  
And there's good reason for that. 
Many Mexican doctors are trained in the United States, Europe, or Canada and speak English fluently. Most medical workers at all levels speak basic-to-good English.  
The doctors here will spend time with you and often provide their home and cell phone numbers so you can contact them directly. Many doctors make house calls.  
My last visit to the dermatologist cost only US$32, which included both the office visit and minor surgery.  
Expats enjoy high levels of satisfaction with quality and cost, both with doctors and dentists in Mexico. What's more, you can buy insurance or join the public health system as a resident.  
And that brings me to another advantage of Mexico's proximity… 
Sure, you can get quality medical and dental care in Mexico… but since Mexico is so close, many expats choose to return to the United States for non-routine medical needs. This could be for familiarity or perhaps to use Medicare or other insurance.  
Whether you use Mexico's health care system or make a cross-border run, quality care is close at hand… and it's good to have a choice.  
When you come to Live and Invest in Mexico Virtual Event, you'll meet the medical and dental professionals who can show you the lay of the land, firsthand. 
You'll find every lifestyle
and amenity you want in Mexico…
But the biggest benefit may be the price
For most of us, the cost of living (and properties) in Mexico plays a big part in our decision to move there or to set up a second home.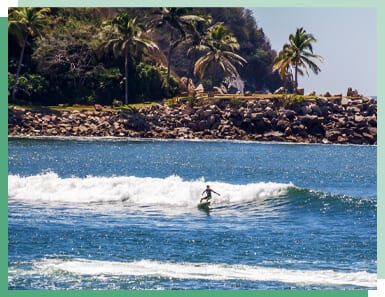 I like having a beachfront home in Mazatlán… I like the boardwalk, the cafés, and all that the old town has to offer, including its social scene and expat community. 
I couldn't come anywhere near affording a beachfront home on the American or Canadian Pacific coast… even in the parts that have nasty weather. 
The costs are also reasonable in Mexico's colonial cities… and that's a lifestyle that you can't find in the United States or Canada at any price. 
Expats in San Miguel de Allende—Mexico's premier colonial city—report that they can live comfortably on a budget of US$1,142 per month at today's exchange rate of 24.5 pesos per USD.   
In Guanajuato it's even better, at just US$704 per month.  
In Barra de Navidad on Mexico's Pacific coast, you can enjoy an upscale seaside lifestyle for only US$900 per month.  
One of the best seaside buys you'll find is in Puerto Vallarta, which comes in at just US$1,037 per month. 
Keep in mind, though, that the average Social Security retirement check so far in 2021 is US$1,505 per month. So, even at the high end of the spectrum, many couples can live in Mexico on one person's Social Security. 
But let me also give you my personal experience… 
I had a flat fixed at the Goodyear store in Mazatlán, and the total came to just US$3.27… with rebalancing. That's less than what I'd tip the guy in the United States. 
A visit to the emergency room came in at just US$31… 
And we went to dinner just last week at Casa Garcia… a restaurant in the historic center of Mazatlán that is one of the finest in the city. We got appetizers, a good bottle of wine, entrees, and desserts. With the tip, the bill came to US$54…  
The bottom line is that in Mexico you'll live better for less. It's a quality lifestyle, with an easy relocation and residency… all at a good price.  
At this year's Live and Invest in Mexico Virtual Event, we'll walk through exactly how much you need to live in Mexico, whether you prefer the coast, the mountains, or the colonial cities.  
We'll bring our

extensive network of

nationwide contacts

to the table
And then you'll have an extensive network of contacts, too… 
As an attendee at our Live and Invest in Mexico Virtual Event, you won't have to scout the country for information… Mexico will come to you. 
We'll have our top real estate contacts, from every corner of the country, bringing you the best deals out there. 
Our legal team will be on hand to bring you up to speed on important issues like these: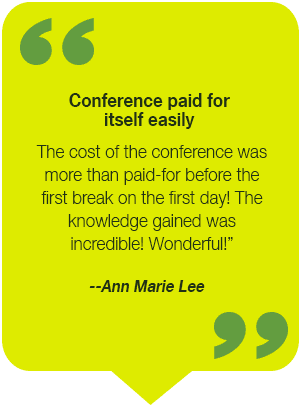 Residency and visas

 

Property purchase and title verification

 

Moving the household and pets

 

Setting up Mexican companies and entities

 

Investing in 

Mexico

 
 If you like, they can even start you on the road to residency during the event! 
Savvy health care professionals will be glad to assist you with this important issue. If you're not already familiar with it, you'll be amazed by Mexico's level of quality and the cost, for dentistry, medical care, and specialty services.  
 Learning the language is a terrific investment to help you get the most out of your experience in Mexico. We'll showcase the best of Mexico's many fine language schools for your convenience. 
 Our expert on banking in Mexico will be on hand to show you the ropes, and can even help you open a high-interest account as a non-resident.  
 Mexico is a haven for entrepreneurs, who love the wide-open playing field and lack of officious regulation. American and Canadian business owners will be on hand to share their stories and their lessons-learned.  
 And best of all, when you come to our Live and Invest in Mexico Event, you'll be in the company of expats who have made the move. They represent the most important and unbiased source of information you can find. 
This unique, value-packed event is
only available for a short time
at these prices
Here's how to sign up…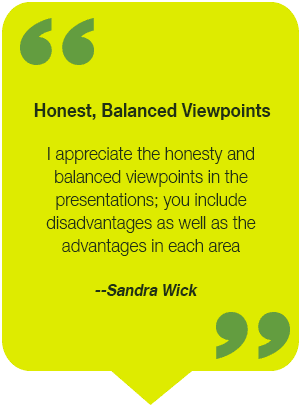 The 2021 Live and Invest in Mexico Virtual Event is an exclusive opportunity to get to know Mexico in a way that's simply not possible by any other means. We'll have experts on hand from around the country.
The conference is action-oriented. Based on past experience, some attendees will begin the visa process during the event… or open accounts… or even put (refundable) money down on a property.
The full-priced cost of admission for the Live and Invest in Mexico Virtual Event is only US$595.
But there's no need to pay that much…
Today, you can save at least US$200.
This cost includes full access to the interactive workshops and presentations…
Plus, all supplemental reports, guides, and seminar materials…
As well as access to the chat rooms and forums where you'll get to mingle with the experts as well as like-minded adventurers also looking to make a move to Mexico.
"First 50" Discount Now In Effect
If you are reading this message, it means you are one of the first 50 people to register for the Live and Invest in 2021 Mexico Virtual Conference.
You're decisive… ahead of the crowd… a trendsetter…
And the recipient of an EXTRA US$200 OFF the going rate for full access.
In other words, you'll get complete and interactive access to all 3 days of the event, including the recorded coverage of everything, for only US$395.
That's just US$132 per day and, again, it comes with the complete on-demand program featuring high-video recordings of everything once the event is over…
Along with full access to every expert and the library of guides and reports that every attendee will receive.
Better yet, these discounts are already set up right now—and you can combine them with a subscriber discount if you're eligible…
In addition, you may be eligible for an even better discount:
If you're one of our All Access Pass member your admission is free.
Overseas Living Letter, Simon Letter and Global Property Advisor subscribers will save US$50.
Overseas Retirement Circle members save US$100.
To sign up, just send an email to Alessandra Sandoya, or call her toll-free at 1-888-627-8834 to get your name on the list. You can also register yourself online. 
Call or write today while the deepest discounts are still in effect. 
* Please note that you cannot combine any of the discounts above.
In order to receive your savings, look for the special link on the registration page that corresponds to your discount…
 Here's what's included with the price of admission: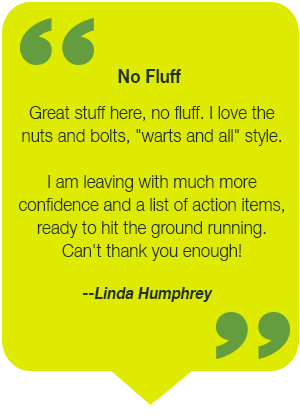 Access

 to all presentations

 

Complete 

virtual 

access to 

all exhibitors

,

 

Formal and informal Q&A sessions, breakouts

,

 and workshops

 

Introductions to reliable real estate sources, business contacts, fellow expats, and professional legal resources

 

Access to attendee-only (optional) pre-conference and post-conference 

virtual

 

real estate tours

 

Seminar materials, notebooks, and handouts

 

Downloads of all conference presentations after the event is over

 

A complete set of professionally

 

produced conference 

videos and 

recordings

 
You can register online here. If you have any questions about the event, you can contact Alessandra by email or call her at 1-888-627-8834. 
The discount period is ending soon,

so join us now while the discounts last
Think about it. If you had to gather this information on your own, you'd spend thousands of dollars, and months of your time to do it.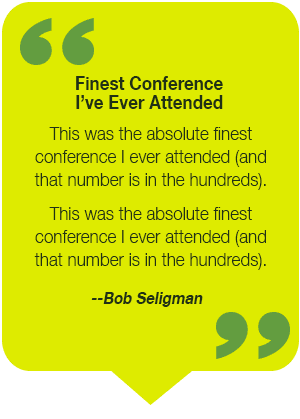 Believe me… after a year of knocking on doors, searching the Internet, sitting in lawyers' offices, and hanging out with real estate agents, it would still be virtually impossible to assemble the body of knowledge that we've pulled together for this conference. 
Frankly, this Live and Invest in Mexico Virtual Event is an indispensable investment for anyone who's considering Mexico… well worth every penny you'll pay to join.
Mexico is easy, familiar, diverse, and affordable. That's why I bought here… and why millions of Americans and Canadians who came before me call it home.  
I look forward to meeting you online, during the event. 
Sincerely, 



Lee Harrison 
Latin America Editor , Live and Invest Overseas 
P.S. Remember, to be eligible for the massive US$200 Early Bird Discount, you'll need to be one of the first 50 readers to sign up. Follow the link to secure your seat now!