Offshore Wealth Summit
Oct. 9-11, 2019

Panama City, Panama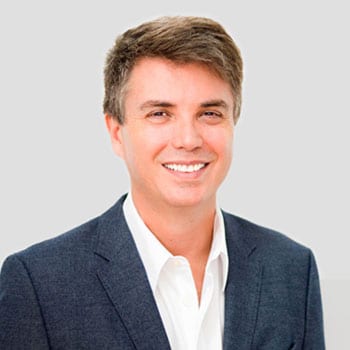 Lief Simon Co-Founder
Live and Invest Overseas
Dear Live and Invest Overseas Reader,
I've contacted the smartest guys I know… And I've asked them all to meet me in Panama City in October… For my 2019 Offshore Wealth Summit.
In the room with me for this event will be experts on everything from international banking and taxes to residency and second citizenship.
These guys are heavy-hitters in the offshore world, and they are convening in Panama City in October to help you as they've helped me.
In addition, and as important, they're keen to do everything they can to help you be as prepared as possible for whatever is coming down the tracks.
These are the key experts who have helped me personally over the past 25 years to craft my own global wealth plan… and they can do the same for you in the context of your specific situation…
This is incredibly important, as your personal asset building and protection plan will be unique. At the event, you'll learn that it's based on your goals, your income, your investments, your family, and the countries where you live or want to spend time…
And, yes, choosing where to spend your time is a major consideration. Spend more than half the year outside the United States, for instance, and you can qualify for an income tax exemption for both you and your significant other (among other things).
Of course, that's just the tip of the iceberg of strategies and legal loopholes that you can take advantage of, first, to lower your costs and increase your earnings… and, second, to protect it all from the long arm of the government and potential litigators.
My 2019 Offshore Wealth Summit is your chance to benefit from all of these ideas. Join me and my team to learn what and who you need to know in order to…
Develop an ironclad defense against future litigation, frivolous suits, or divorce actions…
Set up your legacy plan safely and securely and guarantee that your heirs will be able to spend their time appreciating your gifts rather than in a court room fighting to preserve them…
The scams, pitfalls, and legal issues to look out for when shopping for residency, a second passport, or an investment abroad…
Strategies for investing offshore that are both profitable and private… as well as the best opportunities available in the world right now for making money, earning income, and building wealth…
How to take advantage of the world's best banking havens—and find out which ones are best suited to your needs (and, critically, that still accept American clients)…
Structures that could make it impossible for anyone in the world to touch your assets (again, all 100% legal)…
The big tax issues to address when investing, living, and doing business offshore (including issues such as the Foreign Earned Income Exclusion, domicile versus residence for tax purposes, taking advantage of low-tax and zero-tax jurisdictions, and many proven strategies for mitigating your tax burden that you will not hear about anywhere else… because, honestly, we cover this beat better than anyone)…
The benefits of incorporating and doing business in an offshore haven (as well as introductions to my top personal contacts in the world's top offshore havens in the world today)…
The top current options worldwide for obtaining a second passport—the cheapest, easiest, best value, and more… plus, key contacts and personal introductions to help you get started…
My 2019 Offshore Wealth Summit is where you'll learn all of the above and much more in an intimate and private setting. I hope to see you there.
These 3 Days Will Make You


Smarter, Wealthier, And Way
Less Stressed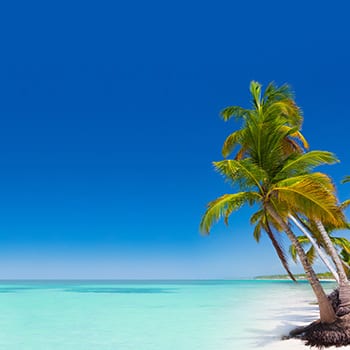 You can't afford to put it off any longer…
join me to solve all your
wealth-planning needs…
Freedom. Confidence. Independence. Protection. Control. Prosperity.
These are the goals I have for every single attendee who joins me and my team for my Offshore Wealth Summit this year.
Join me and you'll leave much smarter and far wealthier than you are right now. I promise it.
You'll also become much less stressed… confident your wealth is protected against lawsuits or seizures…
Or dollar tumbles and Wall Street crashes…
Or what happens the next time someone slips on the floor of your home or business.
We're going to teach you how to take back control… so you can sleep soundly, knowing you're protected, no matter whatever happens in the world.
It's all completely legal and fully compliant… and easier than ever before in history.
You're going to walk away from the event with a customized blueprint for your personal wealth-building and -protection plan…
Because of this level of personalized attention, the 2019 Offshore Wealth Summit is a private event. Attendance is strictly limited to 100 people.
Right now, you can join us for all
3 days of the event for:
US$945 for one person
or US$1195 for two.
The cost includes complete access to all sessions and every aspect of the event (no a-la-carte pricing, as I've seen elsewhere). This means you're in the room for every lesson, discussion, workshop, personal consultation, raffle drawing, networking event, and cocktail party… plus you'll enjoy access to the investment exhibition room.
Here's everything else
you need to know… 
If you have any questions, get in touch by email here, or call our toll-free number at 1-888-627-8834. Call us at 1-443-599-1221 if you're calling from outside North America.
All hotel details, travel suggestions, and cancellation information is available on this page for you. 
We have negotiated special room rates for you at the hotel, but keep in mind that reservations must be made through us in order to get your discounted rate.
Finally, here's what included with your Offshore Wealth Summit admission:
Admission to 35+ presentations, lectures, panel discussions, and interactive workshops over all three full days…
Complete access to the networking and investment exhibition areas…
Expert personal consultations with event speakers and exhibition presenters…
Formal and informal Q&A sessions over the course of the event…
Introductions to reliable and vetted offshore resources, business contacts, wealth specialists, and professional legal resources…
Multiple coffee breaks and snacks each day of the event…
Welcome cocktail reception with open bar and hors d'oeuvres, plus all sponsored events and tours…
Seminar workbook materials, notebooks, and informational handouts…
Access to all professionally produced recordings of the conference presentations after the event, as well as contact information and relevant reports…
Once again, you currently have access to an exclusive rate: US$945 per person.
If you have any questions, get in touch by email here, or call our toll-free number at 1-888-627-8834. Call us at 1-443-599-1221 if you're calling from outside North America.
"This seminar was an excellent complement to Live and Invest Overseas' material (newsletters, documents). It helped to align my strategy in terms of investment. It was like the light needed to walk in the dark. Excellent quality of speakers and experts."
–Sarto Beaumont, Canada
---
"The cost of the conference was more than paid for before the first break on the first day! The knowledge gained was incredible! Wonderful!"
–Ann Marie Lee, United States
---
"As with the previous [Live and Invest Overseas] conferences I have attended, it was well organized and provided participants with loads of valuable information as well as the opportunity to interact with both the presenters and the other attendees. The three days were fast-paced, information-packed, and thoroughly exhausting for the attendees as well as, I'm sure, for the organizers. So, thanks for all you do so well, it's much appreciated."
–Mike G, United States
---
"The quality of the event was excellent. I am glad I did not delay."
–Carlos R., United States
---
"I enjoyed all the presentations I was able to attend. It helped open doors to some issues that had never crossed my mind and educated me in areas where I had questions. It was a pleasure meeting people I had been reading and/or watching on websites. Thank you for holding these awesome conferences!"
–Sue R., United States
---
"In personal conversation with several presenters, I was received with warmth and receptivity to my more basic, simplistic questions."
–Esther Johnson, United States
---
"I was thrilled at the extent of the info available at the conference and so enjoyed many of the speakers. You folks are amazing! You provide invaluable info that is affordable and in a concise format, whereas I might normally need to be wealthy to be able to pay, and probably far more dearly, for great info, great investment opportunities, and great people to work with while being able to take care of my interests."
–Kelly G., United States
---
"Good exposure to some really interesting opportunities for investment and income outside of the United Estates."
–Joe S., United States
---
"I can't tell you how good it feels to get straight answers to my questions… no hype and no baloney. I'm getting the information and the advice I need."
–Timothy S., United States
---
"Attending sessions and being able to visit with speakers on a one-to-one basis was wonderful."
–James C., United States
---
"I enjoyed this seminar very much. I don't know how you got so many knowledgeable people in one place. It exceeded all my expectations."
–V.R., United States
X
Wait! Where Are You Going?

Let's Chat...

We're standing by to answer any of your questions by email here. You can also call us, toll free from North America, at:

1-888-627-8834

Lines are open 9 a.m. to 5 p.m. EST every weekday.

Seats at the 2019 Offshore Wealth Summit are filling very quickly...

Don't miss this chance!

Click back on the form outside of this box to continue your registration online.