WHAT:
Over the four power-packed days of our program, our team of international attorneys, tax specialists, real estate investors, and more, will walk you through the best opportunities available to you offshore today.
WHERE:
Online, from the comfort of your own home
WHEN:
Nov. 16 - 19, 2021
PRICE:
What Our Past Conference Attendees Are Saying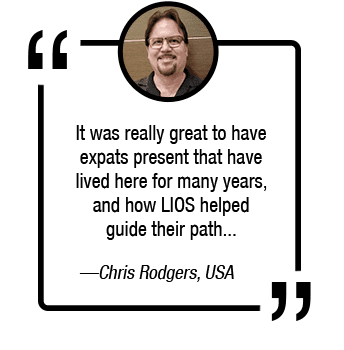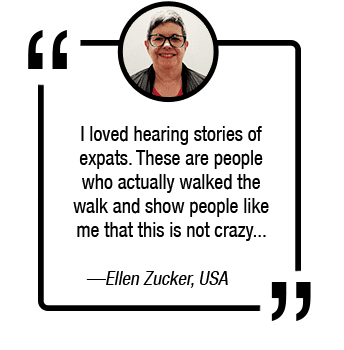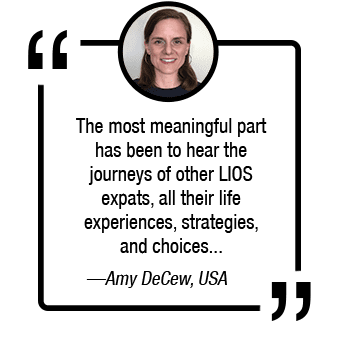 Gain Access Now—100% Risk Free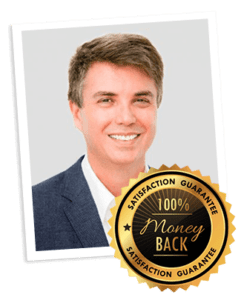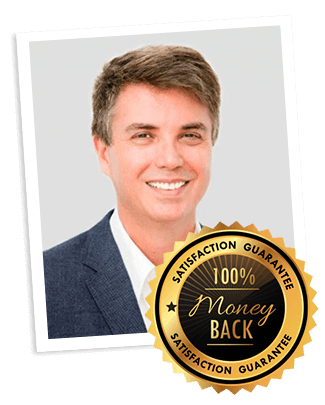 This is the best resource you're going to find available anywhere to help you consider, design, and follow through on the overseas lifestyle plan and strategy that suits you best. Right now, you'll have to take my word for it. However, if, after taking a look at our Offshore Wealth Virtual Summit, you don't agree… no problem. Like everything we publish, it comes with our no-hassle money-back guarantee. We'll refund your money 100% if you ask within a week of purchase, no questions asked… if that's what you want.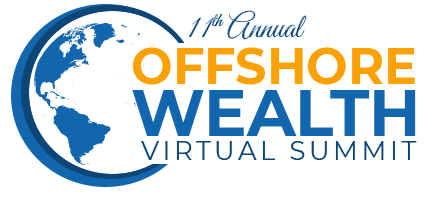 Here's How To Get Started…
Step #1: Check What's Included In Your Registration:
Complete access to all 4 full days of education, networking, and attendee-only offers…
We're using a professional online event system. This provides high-definition video for both individual workshops and our popular panel discussions, as well as virtual tours for certain investments and offshore havens…
Via online chat rooms and workshop participation, you will have a chance to ask as many questions as you want…
You'll get contact information for our tax specialists, property pros, investment advisors, retirement consultants, legacy planning lawyers, and offshore attorneys…
Data sheets, brochures, and checklists covering specific deals, strategies, and methods will be provided to you…
Once the event is over, you will receive a complete set of professionally-edited video recordings—you'll have lifetime, on-demand access with the option to download everything…
Your satisfaction is guaranteed—for the education portion, the experts, the deals, and the event system itself. You're also fully protected if you decide to cancel before the event starts. We'll refund 100% of your money, if that's what you want…
You won't have to spend money on travel and hotels, and neither will we. We're shifting those savings to you, and the result is an admission fee that is more than 1/2 of the usual cost, despite being longer and bigger than ever before…
This 11th-annual Offshore Wealth Virtual Summit has been shaped and influenced over the past several years with the help of feedback from your fellow readers…
Join me and you'll leave much smarter and primed to be far wealthier than you are right now. 100% guaranteed.
Frequently Asked Questions
How much money do I need to invest in something?
A large amount of wealth is not required.
You need only have assets worth protecting, or enough money—in cash or paper assets—that you can afford to spread across multiple accounts and currencies.
Likewise, many foreign residencies have low income requirements (starting around US$700), and some of the best second passports only require 5+ years of residency rather than a large investment.
Is this event for you?
If you trust politicians and Wall Street bankers with your future, we advise you to look elsewhere.
Freedom. Confidence. Control. Independence. Protection. Prosperity.
These are the goals for every single attendee who joins us at the Offshore Wealth Virtual Summit.
How does it work?
All of the information, video sessions, and expert interaction is done online.
Our professional online event system features an online chat system, and every talk will have a question center… during each presentation, we'll take time to address the question over live video.
What is the daily schedule?
Tues., Nov. 16: 9:00 a.m. to 3:35 p.m. (EDT)
Wed., Nov. 17: 9:00 a.m. to 3:30 p.m. (EDT)
Thur., Nov 18: 9:00 a.m. to 3:45 p.m. (EDT)
Fri., Nov 19: 9:00 a.m. to 3:20 p.m. (EDT)
Remember, every live session will be recorded and available for on-demand playback... so you'll never miss anything.
How long can I keep the video access?
Once the event is over, you'll have lifetime access to all of the content.
What's the refund policy? What if I need to cancel?
We are completely confident in the information and deals you'll access during the event.
Right now, you'll have to take our word for it. However, if, after attending our Offshore Wealth Virtual Summit, you don't agree—no problem...
Like everything we publish, it comes with our No-Hassle, Money-Back Satisfaction Guarantee. We'll refund your money 100% if you ask before the end of the first day.
Likewise, there is no cancellation fee prior to the event's start.
Are there discounts available?
Yes:
All Access Pass members attend free. Please get in touch with your VIP Support Specialist.