Retire Overseas Conference
Sept. 7-10, 2019

Houston, Texas
Register Today To Get The Best Price
By joining our gathering of experts and expats for four days in Houston, you'll:
Discover the world's top 21 havens for living and investing overseas—from some of the best beach towns in the Caribbean (where prices will surprise you)… to the best of Old Europe (on the coast and inland)… to the treasures of Asia (from traditional fishing villages to uber-modern cities)…
Understand all the practicalities involved in making your move—we'll consider your options for visas and residency, finding reliable health care and health insurance, buying or renting a home in a foreign country, shipping your household (and your pets), getting to grips with the local lingo, how to fund your new life, as well as navigating day-to-day life as the new expat in town…
Meet the experts who can help you through it all… everything is achievable with the right help at your side. From applying for visas to navigating offshore taxes to investing for a healthy cash flow, these guys are highly knowledgeable in their field and eager to help you.
Whether you want to go overseas full-time or part year… whether you want to stick to one location or split your time between your favorite havens… whether you're doing this on your own or with a partner, kids, or parents in tow… we guarantee you this: No one will ever leave a conference better prepared for life abroad than you after this Retire Overseas Conference.
We're committed to helping you find the right place (or places) for you.
For hotel details, travel suggestions, and cancellation information, click here.
Here's what's included with your admission:
Complete access to the restricted exhibit area
Formal and informal Q&A sessions, breakouts, and workshops
Introductions to reliable real estate sources, business contacts, fellow expats, and professional legal resources
Coffee breaks and snacks
Welcome cocktail reception
Seminar materials, notebooks, and handouts
Downloads of all conference presentations after the event is over
A complete set of professionally produced conference recordings
When you sign up now, you qualify for the Early Bird discount. This will slash the cost of admission to just US$695 for one person and only US$1,190 for two. In other words, your guest attends for only US$495. And chances are, you'll be eligible for an even better discount, in addition to these Early Bird Discounts.
Free Event Upgrade For 20 People Only:
Kickstart Your New Life Overseas Package
If you are one of the next 20 readers to sign up for this event, you will receive a free Kickstart Your New Life Overseas Package worth up to US$500.
If you have a general idea of where—or how—you want to live overseas…
And if you're considering joining us in Houston later this year…
Then here's what you need to do right now:
Be one of the next 20 readers to reserve their places to meet us in Houston in September for our annual Retire Overseas Conference.
When you do, you'll choose among 14 different Kickstart Your New Life Overseas Packages… each a full virtual boot camp on one of the world's best places to think about living or retiring overseas right now… and how to transform your dream of a new life in that place become reality.
Choose among nine top destinations…
Dominican Republic…
Portugal…
Panama…
Belize…

Colombia…
Ecuador…
France…
Italy…
Mexico…
Or choose one of four specific topics of importance to anyone considering a new life in a new country …
Wealth Building and Global Diversification Kit… a audio program on asset protection, investment strategies, and tax savings…
Self-Sufficiency Starter Kit… the program that shows you how to set up a sustainable, eco-friendly, and incredibly affordable lifestyle…
Retire Overseas Home Conference Kit… audio recordings from last year's Retire Overseas Conference in Las Vegas. This will prepare you for this year's event better than anything else…
Dream Home Overseas Kit… a set of audio recordings that will show you everything you need to know about buying and investing in property abroad…
Make Money Overseas The Home Conference Kit… The#1 resource to learn how to earn a healthy income from your favorite corner of the world…
Once again, you can choose to receive any of the 14 programs above free when you register for the Retire Overseas Conference today.
Each of these Kickstart Your New Life Overseas Packages includes your choice of a free Live and Invest Overseas Conference Kit. These programs are the most comprehensive resources we produce. Each features reports, guides, and the audio or visual recordings of a past event.
These packages sell for as much as US$500 on our bookstore, but, when you're one of the next 20 readers to register for this year's Retire Overseas Conference, you get to pick the one you're most interested in… and then you'll receive it free immediately.
Access to these free Kickstart Your New Life Overseas Packages is strictly limited...
Again, only the next 20 people to reserve their places at this Retire Overseas Conference will be able to take advantage of this one-time-only offer.
I urge you, therefore, to sign up now to secure your access.
You can also contact our Events Team today by email, or by calling them at 1-888-627-8834 or 1-443-599-1221.
Join Us As A VIP: Free When You Sign Up Today
We'd like to offer the perks and privileges of first-class, VIP service to the next 10 readers who register for our Retire Overseas Conference… completely free.
Here are a few of the benefits you'll enjoy: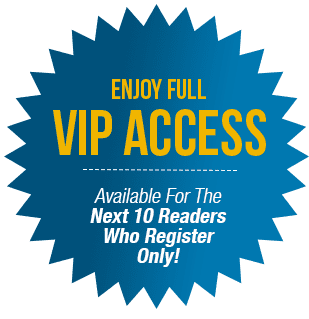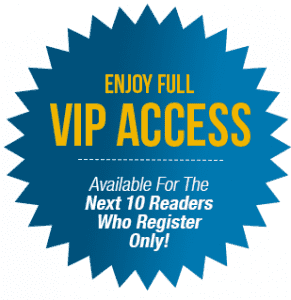 Reserved, VIP seating: Get the most out of all presentations with exclusive, front-and-center seating in the event room…
An exclusive collector's edition gift bag… including a themed cap and a 20% off coupon for use with any order for any publications in our Live and Invest Overseas bookstore… this one-time discount is good for as many of our online resources as you'd like…
Preferred, VIP registration: Avoid long lines and enjoy your VIP status by getting the first-class treatment during conference registration…
Elite, VIP concierge service: We'll help take care of your every need, from the moment you register until the closing ceremonies…
VIP-only Prize Drawings: Each VIP Package includes exclusive-access raffle tickets for at least five separate prize sweepstakes…
As a VIP, we'll put our conference staff at your disposal for the entire event, to make sure you get the maximum value out of every minute. VIP status brings an unparalleled level of support.
And your VIP service will start today. We're right here to assist with hotel bookings and airfare recommendations, and will help you lay the groundwork for whatever you want to do or see while you're in Houston.
This VIP offer is a first-come, first-served opportunity, strictly limited to the next 10 readers who sign up.
I urge you to sign up now to secure your spot. Contact our Conference Coordinators today by email, or by calling them at 1-888-627-8834, to get your name on the VIP Registered Attendees List.
Or you can register online here. Either way, feel free to contact our Conference Coordinators with any questions about your VIP status.
But You May Be Eligible For An


Even Better Price!
Overseas Living Letter readers save US$50. Register here.
Overseas Retirement Circle members, subscribers to Global Property Advisor, and subscribers to Simon Letter save US$100. Register here.
As always our All Access Pass Members (and their guests) come free!
X
Wait! Where Are You Going?
Let's Chat...

We're standing by to answer any of your questions by email here. You can also call us, toll free from North America, at:

1-888-627-8834

Lines are open 9 a.m. to 5 p.m. EST every weekday.

Seats at the 2019 Retire Overseas Conference are filling very quickly...

Don't miss this chance!

Click back on the form outside of this box to continue your registration online.