Retire Overseas Conference
Sept. 7-10, 2019

Houston, Texas
Register Today To Get

The Best Price
By joining our gathering of experts and expats for four days in Houston, you'll:
Discover the world's top 21 havens for living and investing overseas—from some of the best beach towns in the Caribbean (where prices will surprise you)… to the best of Old Europe (on the coast and inland)… to the treasures of Asia (from traditional fishing villages to uber-modern cities)…
Understand all the practicalities involved in making your move—we'll consider your options for visas and residency, finding reliable health care and health insurance, buying or renting a home in a foreign country, shipping your household (and your pets), getting to grips with the local lingo, how to fund your new life, as well as navigating day-to-day life as the new expat in town…
Meet the experts who can help you through it all… everything is achievable with the right help at your side. From applying for visas to navigating offshore taxes to investing for a healthy cash flow, these guys are highly knowledgeable in their field and eager to help you.
Whether you want to go overseas full-time or part year… whether you want to stick to one location or split your time between your favorite havens… whether you're doing this on your own or with a partner, kids, or parents in tow… we guarantee you this: No one will ever leave a conference better prepared for life abroad than you after this Retire Overseas Conference.
We're committed to helping you find the right place (or places) for you.
For hotel details, travel suggestions, and cancellation information, click here.
Here's what's included with your admission:
Complete access to the restricted exhibit area
Formal and informal Q&A sessions, breakouts, and workshops
Introductions to reliable real estate sources, business contacts, fellow expats, and professional legal resources
Coffee breaks and snacks
Welcome cocktail reception
Seminar materials, notebooks, and handouts
Downloads of all conference presentations after the event is over
A complete set of professionally produced conference recordings
When you sign up now, you qualify for the Early Bird discount. This will slash the cost of admission to just US$695 for one person and only US$1,190 for two. In other words, your guest attends for only US$495. And chances are, you'll be eligible for an even better discount, in addition to these Early Bird Discounts.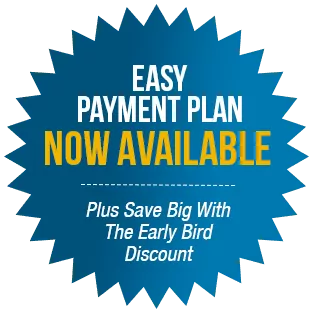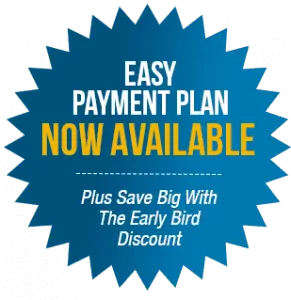 What's more, we've arranged so that you have the option to pay for your conference registration fee in three easy monthly payments. Using our Retire Overseas Conference Payment Plan, you can save your space today at this all-important event for only US$235 (followed by two automatic monthly payments of the same amount).
Registering as a couple? You'll pay only US$399 to reserve your seats in the room (again, followed by two automatic monthly payments of the same amount).
But You May Be Eligible For An


Even Better Price!
X
Wait! Where Are You Going?
Let's Chat...

We're standing by to answer any of your questions by email here. You can also call us, toll free from North America, at:

1-888-627-8834

Lines are open 9 a.m. to 5 p.m. EST every weekday.

Seats at the 2019 Retire Overseas Conference are filling very quickly...

Don't miss this chance!

Click back on the form outside of this box to continue your registration online.