Dear Live and Invest Overseas Reader,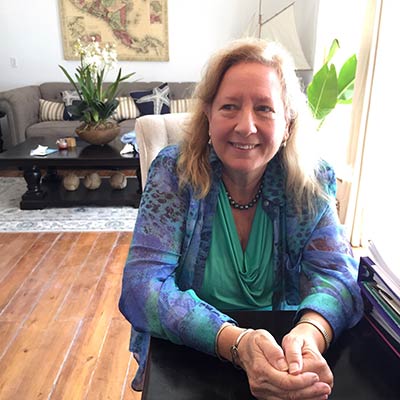 Barbara Petrohan
Colombia and Portugal Expat
As little as three years ago, Barbara Petrohan never thought she'd be shopping for fresh ingredients from her local farmers' market to take home for cooking at her apartment in Lagos, Portugal…
Or walking 70 blocks "for errands and fun" through the shaded, green neighborhoods of Medellín, Colombia—while feeling healthier than ever…
Barbara says she's come a long way from her roots in Whitewater, Kansas:
"I grew up in a tiny, nowhere town—there were still outhouses in some of my neighbor's backyards. Few of my classmates went to college. Many never left the county… let alone the state or country.
"I'd done some traveling over the years—usually to diving sites around the Caribbean. Most of my adventures were underwater, so I never really got to experience new cultures…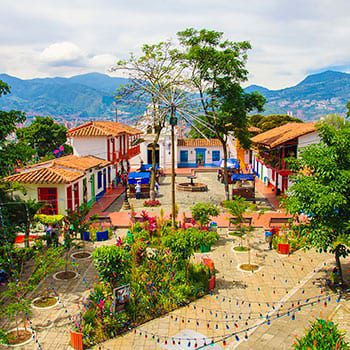 The City of Eternal Spring is
known for its cool climate and
large green spaces…
"Then a few years ago, I crunched some numbers and realized that I would not be able to retire comfortably in the United States any time soon… nor keep doing the activities I enjoyed. Time to explore other options…
"Three years ago, I couldn't point to Medellín on a map. But as soon as I got there, everything about the city appealed to me and inspired me. Every day feels like spring… I can walk anywhere I want to go… the views are gorgeous… and the people are gentle, friendly, kind, and helpful."
Medellín could have been Barbara's happily ever after. But then Portugal caught her attention…
"The ocean has always been magical to this Kansas girl, but Portugal's Algarve coast is the most magical I've seen anywhere.
"After visiting a number of times and staying there through the tough winter months, I bought my apartment in Lagos.
"Lagos is a small enough town where I can walk to everything I need and want, easily striking up conversations with others also out walking—as well as with the shopkeepers, who I have found mostly speak English.
"Medellín and Lagos are polar opposites. They offer two different lifestyles to me—and two sets of friends to catch up with whenever I'm in town."
But hang on a second.
You may, at this point, be wondering about that important chunk in the middle…
As in, how, exactly, Barbara got from her limited experience of other cultures to living a grand adventure between the best of Old Europe and the greenest city in Latin America…
"Almost everybody I know back home thought I was completely mad to want to leave the United States," Barbara says.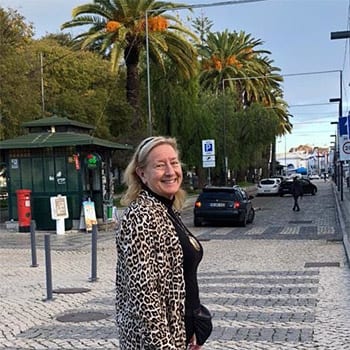 In her new home town in Portugal, Barbara can walk to everything
she needs and wants…
"So I turned online for help and began reading the newsletters put out by Live and Invest Overseas…
"Their articles made everything seem so doable. I'd been to Belize on a diving vacation before—and thought that might be the place—so I signed up for a Live and Invest Overseas event there in 2015. And that's when everything changed…
"I needed to see more of the world before making a decision. And, with encouragement from Live and Invest Overseas, I traveled to the countries they recommended for me—including places I'd never considered for living or investing.
"The conference was a safe, efficient, and highly educational way for me to delve into the possibilities. Not only did I meet the contacts that could help me through my move… but I made some wonderful friends."
Forget The Naysayers—
Find Your Tribe
This is Kathleen Peddicord here, Founding Publisher of Live and Invest Overseas.
And, based on what Barbara said above, I have a question…
When you toss around the idea of moving overseas with friends and family, what sort of reaction do you get?
Hanging on to every
word and story!

Wonderful content! Exceptionally informative. This is my first time coming to one of these meetings and I've hung on to every word and story.
–Elijah Grubbe, Alabama, United States
Is it along the lines of…
"Wow, that's amazing. You should definitely go! What can I do to help?"
Or more…
"Have you completely lost your mind?"
Almost everyone I know who moved overseas—including myself—experienced this kind of negative reaction from some corners.
Barbara's friends thought she was completely mad to even consider the idea.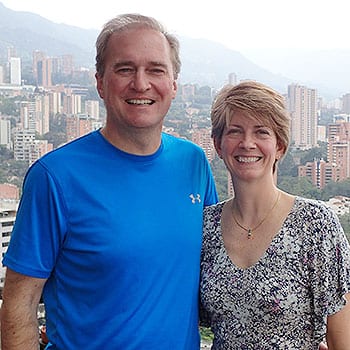 Wendy and Darren Howarter couldn't
be happier with their
new home…
Wendy and Darren Howarter (you'll hear from Wendy later) actually had family threaten to "never visit" if they went through with their move to Colombia.
Barbara's journey could have stopped there. Wendy and Darren could have given in to family pressure. But they didn't.
Instead, these folks sought out a group of like-minded people… people who were at the same stage as they were—exploring their options for living and investing overseas—as well as those who had gone before them… the very people they could learn and draw vital support from.
In this business, finding your tribe is key.
Barbara made her move on her own. Darren and Wendy did it together.
But whether you're going alone or as part of a couple or family, you have things to figure out. Things that can't possibly be figured out sitting at home.
Now there's a place you can come to iron out your plan and ask your questions… and, importantly, find the practical support you need to move forward… as well as the encouragement that may be lacking among family and friends.
That place is our Retire Overseas Conference.
And I'm delighted to announce that doors are now open on registration for our next one, set for Sept. 7-10, 2019, in Houston, Texas…
This is not crazy!

I loved hearing stories of expats. These are people who actually walked the walk and show people like me that this is not crazy.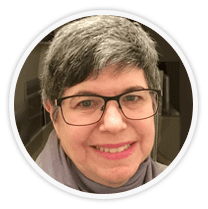 –Ellen Zucker, Philadelphia, United States
I found my tribe!

As a single person, you have to make all these decisions by yourself. I knew I wanted to live at least part-time outside the United States, but I came to a Live and Invest Overseas event with an open mind. I went to every presentation I could… I mingled with people and found my tribe.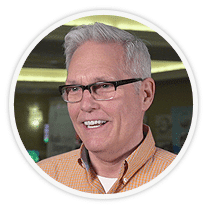 –Mike Herndon, Valencia, Spain
From First-Timers To Old Friends To Those Unconvinced Partners—All Welcome In The Room With Us…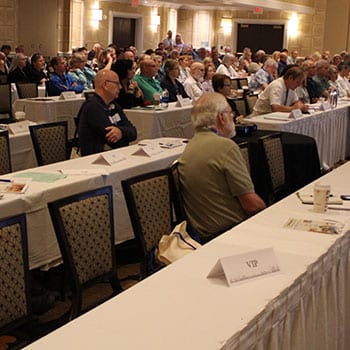 The Retire Overseas Conference is by far the biggest event on our
calendar…
The Retire Overseas Conference is by far the biggest event on our calendar.
It's been designed specifically for those just starting out on their journey and it aims to:
Arm you with everything you need to know before you step foot on a plane…
Help you narrow your options…
Meet the contacts who can help you move forward…
Connect you with your fellow adventurers—like-minded friends who understand you and will support you through one of the biggest changes of your life…
But, as you'll have garnered from Barbara's story, we can't stop some of our old attendees from coming back…
They want to reconnect with old friends… and to find out about the latest opportunities. And, so, at our last event we were able to put them to good use on our Alumni Panel. (That's where Barbara shared her personal story—along with Wendy who you'll hear from in a moment.)
Hearing from other expats is the best part!

The most meaningful part has been to hear the journeys of other LIOS expats, all their life experiences, strategies, and choices.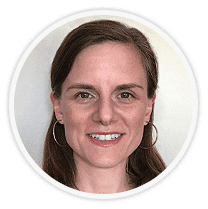 –Amy DeCew, Nevada, United States
This was an exciting addition to last year's event and we intend to run it again this year. Though these folks have come out the other side and are fired up by their new lives overseas, they haven't forgotten what it's like to be in your shoes… they want to help you follow in their footsteps… and, best of all, they are completely honest about their experiences…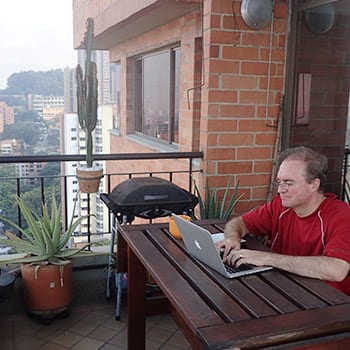 The Retire Overseas Conference has changed Darren Howarter's life forever…
Wendy Howarter admitted to being reluctant at first when her husband Darren suggested they attend this same conference seven years ago…
"I was working 60 to 70 hours a week at my legal practice in Illinois. I had just two weeks vacation a year. The last thing I wanted to do was sit in a conference room for three days…
"After the first day, Darren and I went back up to our hotel room and our minds were swimming with information—and for me, for the first time, possibilities.
"I thought, this is going to be a life-changing event. We came in with certain expectations… we left with different expectations. And, best of all, we had a plan."
Your Only Regret Will Be That You Didn't Do This Sooner
I hope by now that your worries are starting to fade away. Because once you understand the possibilities out there, you'll wonder why you didn't do this sooner…
I've heard all sorts of arguments over the years against moving overseas.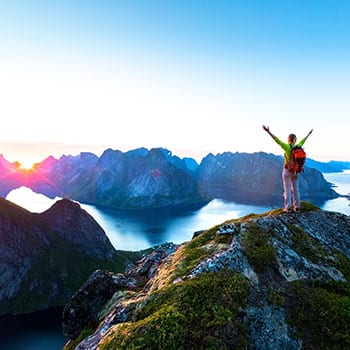 You don't have to retire, you can
reinvent yourself…
Readers have told me that they're too young… too old… don't have enough money… are useless at languages… will miss their friends and family too much… need to earn a living… and—top of the list—it's not the right time…
Yet, I've always found that once people go out and explore their options, these barriers disappear. I've seen folks of all ages (even into their late 80s) make this work for them…
None of them were particularly rich… expert in foreign languages… or carried a special set of skills…
But they did follow a tried-and-true process. They armed themselves with the right information. They sought out the right help. They followed through, step-by-step, and made it over the line.
And, you can, too.
And, that's what this Retire Overseas Conference is all about.
Over four days, we'll break everything down for you step-by-step, so you can build a roadmap to your new life overseas… knowing each box you'll need to check along the way… and you'll have the right people at your side to support you.
What To Expect When You're Expating—No Stone Unturned
This will be our 9th annual Retire Overseas Conference—and, every year, we commit to building on the success of previous years… adding more experts and inviting new expats along to share their journeys.
To give you an idea of what to expect from this event, we set out our schedule to:
Introduce you to the top 21 destinations you should consider in the world today (from Latin America to Europe to Asia)…
Cover the big-picture topics that you'll need to deal with no matter where in the world you go (like managing your finances, buying a home, applying for residency, obtaining health care and health insurance, and so on)…
Allow you time to connect with your fellow attendees and with our experts in the Exhibit Hall (where you can ask your questions and get their contact details for follow-ups)…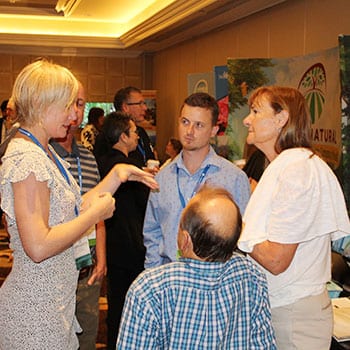 This is the perfect opportunity to meet like-minded peers looking to make their move overseas…
I'll come back to the destinations (the fun part) in a moment. But first, I have to warn you that we have a lot of ground to cover on the practical side.
If you're the kind of person who gets a kick out of doing your annual tax return, you're going to love this part. And, if you're not, I hope you're going to love it at least a little… because we've organized a series of one-of-a-kind panel discussions to focus on these heavier issues… to help you navigate each in the most efficient, hassle-free way possible.
At each of the six workshops on our Retire Overseas Conference agenda, you'll be briefed by teams of those who have gone before you—and often had to learn things the hard way.
They'll show you how to tackle the
practicalities you need to consider as you prepare to make your move… so you can realize the lifestyle you're dreaming of in as little as 12 months.
Everybody approaches an international move from a different background and with different expectations. So, for these workshops, we include a number of guests up on stage to bring their unique perspectives. And, to keep these discussions lively and interactive, we invite questions from the audience.
Here's a sneak preview of the six workshops on the schedule for this 2019 Retire Overseas Conference:
Workshop #1:

Moving Overseas—Don't Let Money Get In Your Way
What do you need to do to get your financial affairs in order for a move overseas? This is the workshop that will answer that question for you—and show you how you don't need a large nest egg to do this.
Our panel of experts will reveal everything you need to know to make your own financial plan for living overseas, including:
How much money you need to move or retire abroad…
What to do if your savings are on the skinny side…
How you should invest (for the short- and long-term) to maintain a healthy portfolio…
How to manage your day-to-day spending, complete with budget spreadsheets…
How to cope with changing exchange rates…
The best time for you to start taking Social Security as an overseas retiree…
How to manage your credit cards while living abroad…
Whether to sell or to keep your U.S. property…
What to do if the U.S. dollar tanks…
This is the workshop where attendees tend to find new hope—discovering that what they really need to move is far less than what they feared they needed (and far, far less than what they'd need to afford a comparable standard of living in the United States).
Follow The Seasons Like
Peter and Karen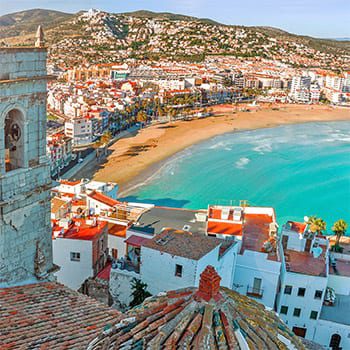 Even European beaches may be well within your budget…
On last year's Alumni Panel, nomad Peter Badger shared his strategy with our audience…
"At the moment, my partner Karen and I are spending 80 days at home in the U.K… 185 days in the Schengen Zone… and the rest of the time checking out destinations recommended by Live and Invest Overseas.
"Basically, we're following the seasons. In Europe, we love the city of Valencia. We take it easy in the morning and go to the beach for a swim… work in the afternoon (most of Spain shuts down between 12 and 5 p.m.)… and socialize in the evening when everything opens up again. Our budget in Valencia works out to about US$1,500 a month.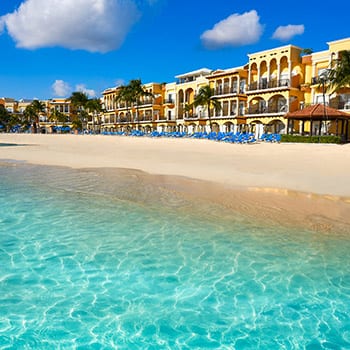 The crystal clear waters and white sand beaches of the Mexican Riviera are a perfect option…
"We're also building a home in Playa del Carmen on the Mexican Riviera and are looking forward to spending time there."
A nomadic life isn't for everyone, but it is an attractive option for some. At our Retire Overseas Conference, we commit to bringing you a broad view of expat life…
You'll meet serial expats (who move every few years to a new place)… snowbirds (who live part year back home and part year in a sunnier location)… nomads like Peter and Karen who move with the seasons… extremists like Lief and I who are almost always on the move… as well as expats who happily stick to one place. All with a view to helping you design your own overseas lifestyle.
Workshop #2:

Visas And Residency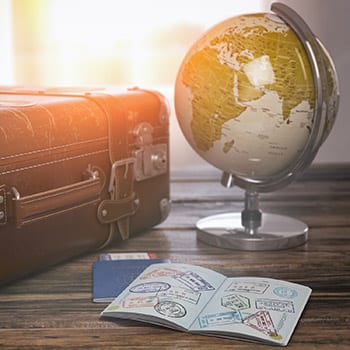 How can you stay legally in your new country… and for how long? In these days of tightening immigration control and rising visa costs, not everywhere may suit you. That said, there are certain parts of the world that roll out the welcome mat for expat retirees and investors offering special incentives, perks, and advantages. We'll cover the best ones here.
In this workshop, you'll learn the good, the bad, and the ugly of establishing a physical presence overseas and find out:
The three most retiree-friendly countries in the world. In these places you can look forward to generous discounts—often as much as 50%—on goods and services from restaurant dinners to dental work and from airline tickets to closing costs on a home…
The fast track to permanent residency in the world's top retirement havens…
How residency affects your tax burden and how you can control and minimize this through careful planning…
The benefits of using an attorney to guide you through the application process… when you must use one… and when you can save yourself the expense…
Easy immigration: Places where you can easily (and legally) stay long-term on a tourist visa…
The "no complications" approach: Divide your time among three or four places a year and you can avoid jumping through residency hoops altogether…
The implications of establishing residency in a foreign country (for example, how local inheritance laws could affect your estate)…
The many benefits of second citizenship and how to obtain it legally…
Note that this is just the beginning… we'll also discuss residency specifically for each of our 21 featured countries in their respective country breakout sessions.
Workshop #3

:

The Nuts And Bolts Of Getting Established Overseas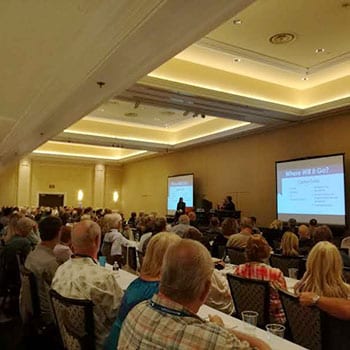 Learn how to tackle the practicalities you
need to consider as you prepare to make your move…
In this important-yet-fun workshop, we'll address all of these nitty-gritty issues that you'll need to know once you've landed in your new country.
This workshop is designed to help you experience the minimum amount of hassle (and the maximum fun) getting set up in your new home. Our panel of expats from different countries will cover:
When, and if, you'll need a new driver's license…
The ins and outs of opening a bank account in another country…
How to pay your bills… both locally and back home…
Organizing your household for shipping… how to decide what stays and what goes…
Learning the local language… or getting by in English…
Staying in touch—inexpensively—with friends and family back home…
Getting utilities connected and choosing internet service…
How to find reliable craftsmen…
Bringing your pets… details of the paperwork you'll need…
Tips for a smooth move if you're bringing your household goods…
Workshop #4:

Taxes For The Expat And Foreign Retiree
Your international tax burden is one of those areas that's hard to get excited about. But it's one that you can't ignore either. In fact, depending on your strategy in moving abroad, you could wind up paying far less tax than you do right now… and maybe none at all.I'm talking about things like:
How to earn up to US$105,900 per year tax-free…
Two foreign assets the IRS doesn't want to know about and that you can legally hold overseas without triggering a reporting requirement to the U.S. IRS…
The top jurisdictions for low-tax or no-tax living…
Getting good representation—the key to paying no more tax than you should…
Where you'll enjoy the lowest property taxes… and where you won't pay any property tax whatsoever…
Where and how to enjoy exemption from import duties on household goods and belongings you decide to bring with you to your new home…
Understanding your options and how to structure your new life overseas can save you thousands of dollars in taxes each year. You'll get the full scoop in Houston…
Workshop #5:

The Property Question
It's one of the biggest issues in considering a move overseas—and one that's inspired many a heated debate… even among the Live and Invest Overseas team where the points of view differ.
Generally, I say rent first and maybe rent long-term. However, sometimes, depending on your situation, buying a home of your own and even buying right away can make sense. When we meet in Houston in September, our panel of property experts will talk this important question through for you, considering all the options and many different points of view.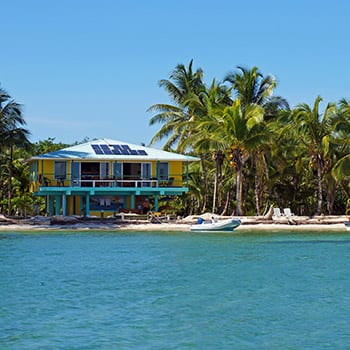 Understand your options while preparing to live and invest overseas…
They'll also share their insights on everything you need to know about buying or renting your new home abroad, including:
The benefits of renting long-term…
What to look for when choosing a rental, whether for short- or long-term use…
How to review a rental contract in a foreign country…
Where to start your search for a rental property and how and why to take your search local…
What you need to know about buying property overseas, including the pitfalls and how to deal with them…
12 critical questions you should ask before buying real estate in a foreign country…
How to protect yourself as a buyer in a foreign market…
How to evaluate a selling price in any given market…
How to structure foreign property ownership…
How to address the tax implications of owning real estate in a foreign country…
What the IRS needs to know about your property holdings overseas (note: for you, that may be nothing)…
Workshop #6:

Health Care For The Expat Abroad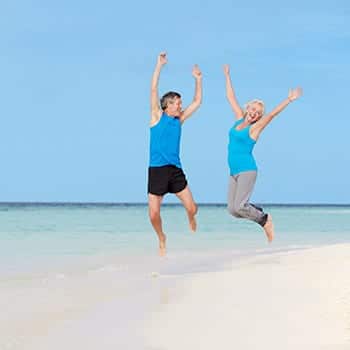 Find out which of the top 21 havens stand out in terms of quality health care…
One thing you can't take with you from the United States when you retire overseas is your Medicare coverage… and in many cases, your U.S. health insurance won't travel with you either.The good news is that there are options—often excellent and affordable options—for the expat looking for medical coverage abroad. And, as many of the expats you'll meet at this Retire Overseas Conference will testify, it's possible to receive quality care—sometimes even better than the level of service you're used to at home—in many of the retirement havens on our agenda.
From this workshop, you'll find out:
Which of the top 21 retirement havens stand out in terms of top-quality health care…
Where, among these top havens, you'll find health care to be the most affordable…
The differences between public and private health-care systems… and when to use the (possibly free) public systems abroad…
Your top options for medical insurance abroad and the pluses and minuses in each case…
The points to consider in choosing a policy that suits your specific needs…
Why you should never buy insurance online… at least not until you've confirmed the answer to this all-important question…
What your overseas health policy should cover… and what it likely won't…
How much deductible makes sense given where you'll be living and your personal health circumstances…
Cost details for sample insurance plans in a number of overseas retirement havens…
What to do if you're beyond the age for enrolling in a new insurance policy…
How to evaluate a policy in a foreign country…
 The best international health and travel insurance policies on the market today…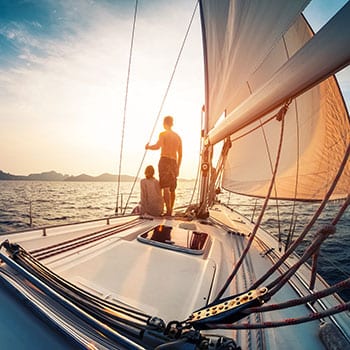 This is reinvention, not retirement…
"Reinvention" Not Retirement
This event was born nine years ago as our "Retire Overseas Conference."
Because, Whenever I look at what my own expat friends—and the hundreds of attendees I've helped make this move—are doing with their new lives overseas, I'd say it's far from traditional retirement. What they've really done is "reinvented" themselves in this next chapter of their lives…
In the places I'd like to introduce you to at our Retire Overseas Conference, you could, of course, do all the things expected of a traditional retirement. You could improve your golf swing or join a bridge club. You could spend your days lazing in a hammock beneath the banyan trees. And no one would think anything of it.
But, if you'd prefer a more active lifestyle… and to continue working (even if it's only a few hours a week… and purely for pleasure), then you're in good company.
Whether you're in your 30s or your 70s… the world is alive with opportunities for fun and for profit… and so many reasons to get out of bed in the morning…
By reinventing yourself overseas, you'll finally have the freedom to do what you want… when you want. This Retire Overseas Conference is your ticket.
So, You Need A Way To Fund Your New Life Overseas? No Problem…
I made the point earlier that you shouldn't let money get in the way of your new adventure overseas.
Yet it's the one thing that seems to trip up prospective expats. Too many people come at an international move the wrong way…
They're holding out until they have enough money saved up to support themselves overseas… rather than recognizing the many, many opportunities out there to help them make money in their new home.
As part of this 2019 Retire Overseas Conference, we'll cover your best options for funding your new lifestyle wherever in the world you decide to go.
You'll find out:
The three ways you can continue to support yourself overseas…
The pros and cons of starting a brick-and-mortar business in a foreign country…
The kinds of businesses that tend to work well overseas (including import/export, expat support services, tourist services)…
Making money on the web: 14 gigs you can do from anywhere you have an internet connection…
Your prospects for finding a job in your new country (plus, the skills typically sought out by overseas employers)…
The nuts and bolts of running a business overseas (from hiring staff to renting office space)…
I mentioned that there are three ways to make money overseas.
Actually, there's a fourth way… which may be the easiest way of all…
It's to invest for cash flow.
Our experts on the ground will cover opportunities (from short-term rentals to productive land investments) that can literally make you money while you sleep. If you have savings to invest, this is an ideal pay-your-way, work-free option.
My life is about to change.

Thank you for the awesome experience. I know my life is about to change. Thank you for having honest companies that I can trust to invest in.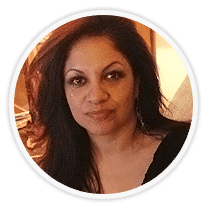 –Dora Montelongo, Nevada, United States
Where In The World Would You Like To Live? Let Us Help You
Choose Your Lifestyle…
Along with all of this practical information, we want to help you with the fun part…
That is, where in the world to go.
Maybe you dream of waking every day to the sound of crashing waves… taking an early-morning dip in the ocean or a stroll along a deserted beach…
Or perhaps you'd prefer to people-watch over your morning coffee in a Parisian café… to be at one with nature on a hike into the jungles of Central America… or to relax with friends on the terrace of your Mediterranean villa—pouring wine from your very own vineyard…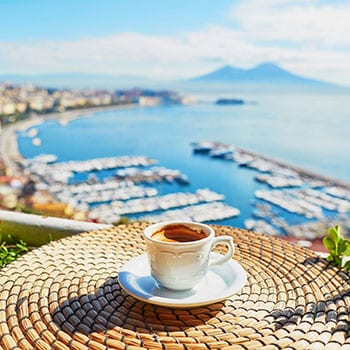 This view during your morning coffee is well within your reach…
Wherever your dreams take you, our experts have you covered.
Over the four days of this one-of-a-kind event, we'll share firsthand reports, hard information, maps, and lots photos of each of our carefully selected top 21 havens—all presented by expats who live right there or have spent extended time on the ground.
This is about bringing the world to you… all under one roof… where you can weigh up the pros and cons and decide which of the world's top havens are worth your further investigation…
In our country break-out sessions, you'll be taken on a virtual tour of places that include:
A sophisticated and sunny city renowned for its warm hospitality, friendly atmosphere, and for having one of the lowest costs of living in Western Europe. It also has an established expat population (mostly British), and English is the second most spoken language (most people speak at least a little). Monthly budget for a couple here starts at US$1,024.


Is it the Caribbean you've been dreaming about?…

A long-time favorite with Caribbean-loving expats, this island has pristine white-sand beaches, turquoise waters, and the second-longest coral reef in the world. Here, where apartments start at around US$100,000, you can also enjoy a high standard of living and be part of a vibrant, English-speaking, tropical island community from US$910 a month.

Sitting in a prime location between mountain and sea—on the largest Pacific bay between San Francisco and Panama—this Old Town of 250,000 inhabitants still holds the quaint charm of a traditional village. A couple could live really well here on US$892 a month.
With an average temperature of around 70°F year-round, this part of the Western Mediterranean has perfect weather conditions for an active, healthy, and varied lifestyle—including some of the finest beaches in southern Europe. The ski slopes of Andorra are under a five-hour drive, and the rock of Gibraltar is also within easy reach. Enjoy the best of easy European living here from US$1,387 a month.
Fronted by Adriatic beaches and backdropped by the Apennines, in this lesser-known region of Italy, it's possible to ski in the morning… take a stroll along its beaches in the afternoon… and experience the best of la dolce vita from US$1,593 a month.
A modern Asian city where English is widely spoken… the infrastructure is first-class and constantly improving… health care is high quality and affordable… and residency is easy. Enjoy the best of a modern city—with plenty of entertainment and shopping options—from US$1,510 a month.
At last, I can use my passport.

I've had my passport in my handbag for the last 27 years. You have showed me the way to use it and how. Thank you!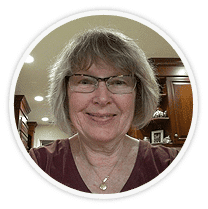 –Penny Herbert, Prince Edward Island, Canada
At Your Service—A Sneak Peek At Some Of Your 2019 Guest Speakers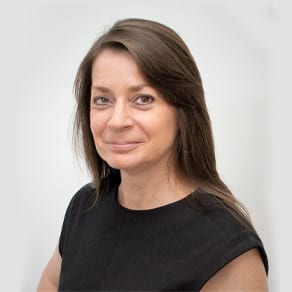 Kathleen Peddicord – Retire Overseas Conference MC and Founding Publisher of Live and Invest Overseas
Kathleen has covered the live, retire, invest, and do business overseas beat for more than 30 years and is considered the world's foremost authority on these subjects…
Kathleen has traveled to more than 75 countries, established businesses in 7, and invested in property in 21. Thanks to these adventures abroad, Kathleen has been able to assemble an unparalleled network of global contacts, colleagues, friends, experts, resources, expats, and advisors.
Kathleen has moved children, staff, enterprises, household goods, and pets across three continents, from the East Coast of the United States to Waterford, Ireland… then to Paris, France… and, then to Panama City, Panama. Today, Kathleen and Lief officially divide their time between their homes in Paris and Panama… but are most often on the road, traveling the globe and spending time wherever life takes them.
Kathleen was Publisher and Editor-in-Chief of the International Living group for 23 years. She moved on from that role in 2007.
Today, Kathleen writes regularly for U.S. News & World Reports and Forbes and is regularly quoted by The New York Times, Money magazine, The Economist, the AARP, and beyond. She has appeared often on radio and television and has written innumerable books (including her Amazon best-seller, "How To Retire Overseas," now in its Second Edition with Penguin Random House), reports, and essays on where and how you can escape the retirement-tromping economy at home and live like royalty on a modest budget… invest for profits overseas ahead of the crowds… and secure your dream retirement in the world's best destinations.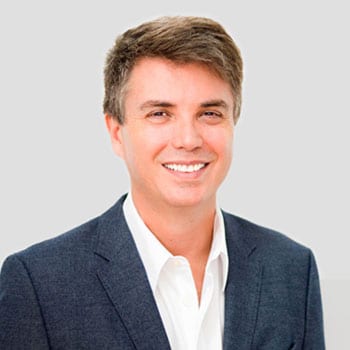 Lief Simon – Global Real Estate Investor and Offshore Diversification Expert
Lief Simon is Live and Invest Overseas' resident real estate investing and offshore diversification expert. His twice-weekly free newsletter, Offshore Living Letter, covers both topics with direct and easy-to-understand language.
Lief has lived and worked on 5 continents and traveled to more than 50 countries. His real estate investing experience began nearly 20 years ago with a multi-unit building in Chicago.
After selling that building for a leveraged total return of more than 1,800% in 2 ½ years, Lief began to diversify internationally. In the 17+ years since, Lief has purchased more than 45 properties, investing in 21 different countries around the world. He has developed land, managed rentals, and flipped pre-construction buys. Lief has more experience buying and profiting from real estate around the world than any other individual investor you're likely to find.
In addition, Lief specializes in offshore diversification, asset protection, and tax mitigation. Over the last 20 years living and doing business around the world, he's built a network of reliable and expert contacts he trusts on such matters—attorneys, bankers, tax consultants, and other advisors, both Stateside and in the jurisdictions where he spends time and money. You'll get to meet many of these trusted contact, alongside Lief, in Houston this September.
---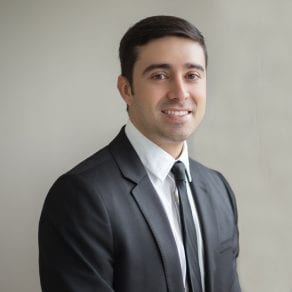 Juan Darío Gutiérrez – Founder and Senior Legal Advisor, JDG Law Advisors
If Medellín, Colombia is on your radar, Juan Darío Gutierrez is the legal resource you need to do whatever you're imagining you might want to do.
He's the Foreign Investment and Business Law Director and partner in Gutiérrez Márquez Asesores, a legal, accounting, and financial advisory practice in Medellín with more than three decades of experience helping foreigners and companies new to doing business in Colombia or looking to retire/relocate.
He and his staff speak fluent English and know how to solve problems. This is why we have chosen Juan Darío as our personal and corporate attorney in Medellín…and why we'd like to introduce him to you this September in Houston.
---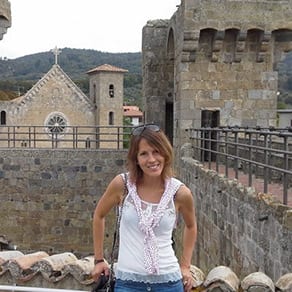 Monia di Guilmi – Founder and Director of Abruzzo Rural Property
Monia moved from Northern Italy to the Abruzzo region when she was five years old and considers herself a true Abruzzese. After studying in the U.K. and living in Spain, she became fluent in English and Spanish and developed a passion for the countryside and country properties. She also has lived in Japan.
After a decade abroad, Monia's love for Abruzzo finally brought her home again where she soon found herself working for a local real estate agent as an English/Italian interpreter and translator. This was a stepping-stone to starting her own real estate company: Abruzzo Rural Property.
Since its inception in 2012, Monia and her team have helped hundreds of clients from all over the world buy homes in Abruzzo, and, today, Abruzzo Rural Property is one of the fastest-growing real estate agencies in Abruzzo.
---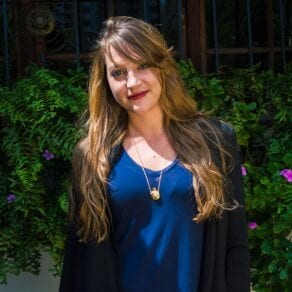 Kat Kalashian – Editor-in-Chief at Live and Invest Overseas and France Expat
Kat has grown up around the world, living in the United States, Ireland, France, and Panama, and has traveled extensively in her few years. Growing up as a young expat she is familiar with the trials and tribulations of an overseas move and the adjustments that must be made in every new destination. Living and learning through experience, she now considers no one place home and feels more comfortable in new environs than in familiar ones.
After living in Panama for seven years, where she enjoyed living for a stint in the tropics, she and her husband relocated back to Paris, France, in 2018 where they now live full-time with their American cat and Panamanian dog. Her post as Editor-in-Chief of Live and Invest Overseas keeps her busy… whether it's spearheading a big new project, MCing our Live and Invest conferences, or scouting out new locations for coverage, she's always on the move and eager to discover new things.
At this year's Retire Overseas Conference, Kat will introduce you to some of her favorite corners of Europe and be part of our big-topic panel discussions where she'll share her hard-earned secrets to expat survival.
---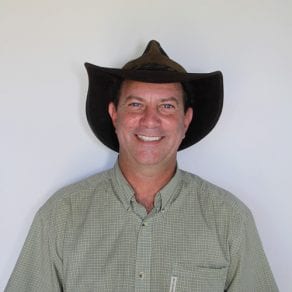 Philip M. Hahn – International Development Consultant and Part-time Belize Expat
Phil Hahn always dreamed of the tropics while growing up in Michigan. He started his southerly migration in 1982 by attending Florida State University. Prior to graduation, he started a residential design business that ultimately designed over 6,000 homes and expanded into construction and development.
In 2003, Phil saw the potential for development in Belize and purchased 115 acres for the development of a new Caribbean town. Combining his experience with coastal home design and his love of classical architecture, he planned, permitted, and founded a thriving "New Urbanism" community
In 2010, Phil was hired to plan and develop 98 acres on the Belize River in the Cayo District of Belize. Recognizing the mass desire for freedom and independence, which he shares with many expat baby boomers, Phil envisioned and designed a place, Carmelita Gardens, where people can be "independent together." Thanks to his vision and a dedicated team of Belizeans and expats, Carmelita Gardens is emerging as the prototype for a whole new development trend of self-sufficient traditional communities.
---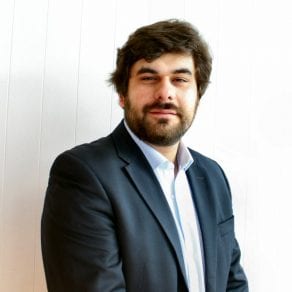 João Gil Figueira – International Tax Attorney (Portugal)
João Gil Figueira (JD, LLM, MMgt) is an international tax lawyer and business consultant who advises multinational firms and high-net-worth individuals regarding taxation, residency, and asset protection in Portugal and in Portuguese-speaking countries. He is the appointed Managing Partner of Lugna.
João is a lecturer of Taxation in the Masters Programs (Finance, Management, and Law and Management Programs) of Nova School of Business and Economics, a top Financial Times ranked University in Lisbon. He has authored several legal books, articles, and guides on Portuguese business and tax law.
He is experienced in providing comprehensive and well-rounded advice to American and Asian investors on living and investing in Portuguese-speaking jurisdictions.
---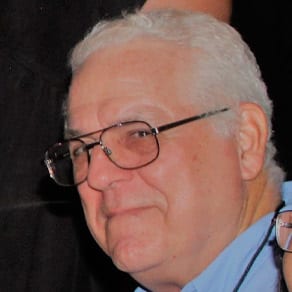 Dusty Tubbs – Expat in Chitre, Panama
With over 30 years' experience of globetrotting courtesy of the U.S. Navy, Dusty decided it was time for a change. Retiring from the Navy, Dusty next became a professor for the Ventura Community College District before going to work with a big-box retailer. Repositioning to Hawaii, he anticipated living out his retirement years in paradise. The downturn in the economy prompted Dusty and his wife Carolyn to seek new opportunities and new adventures overseas. In 2013, they became full-time adventure seekers residing in Chitre, Panama.
---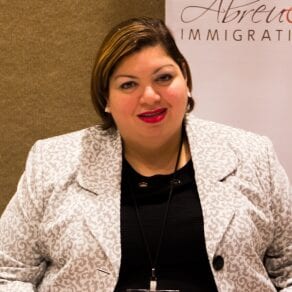 Maria Abreu – Immigration Attorney (Dominican Republic)
Born in the United States, Maria was chief of staff of a New York law firm for 20 years. Ten years ago, she relocated to the Dominican Republic where—after attending law school to become a licensed attorney in the D.R.—she's been running her own law firm, Abreu & Associates Immigration Services—for the last five years.
The mission of Abreu Associates is to provide the very best legal assistance to its clients—whether you are coming to live here part time, full time, or would like to secure a second passport. With their experience and knowledge of the Dominican Republic immigration law, Maria and her staff will help you navigate the complex Dominican Republic immigration systems flawlessly.
---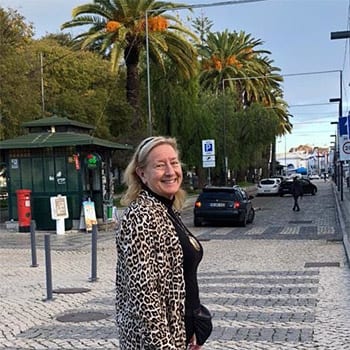 Barbara Petrohan – Expat in Lagos, Portugal and Medellín, Colombia
Originally from Kansas, and still traveling and attending LIOS conferences to learn of new opportunity, Barbara spends most of her time between her homes in Lagos, Portugal and Medellín, Colombia—places she describes as "polar opposites" that allow her a diverse lifestyle and two new groups of friends.
With her growing group of friends in the Algarve, Barbara enjoys hiking, beach parties, and holiday celebrations. In both countries, she has personal trainers and is losing weight, getting fit, and feeling younger every day.
Though she does write the occasional article for LIOS, Barbara is fully retired and fully active. In Houston, she'll share her story… not of retirement but of reinvention.
---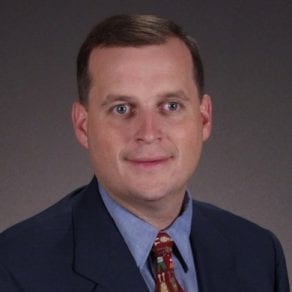 Joel Nagel – International Attorney and Offshore Expert
Joel M. Nagel is founder and managing partner of the international law firm, Nagel & Associates, LLC. The firm is Pittsburgh's first law boutique focusing exclusively on international commercial transactions and immigration.
Much of Joel's focus is on helping clients select the right jurisdiction for a transaction and the best vehicle to reduce taxation and protect assets, such as joint ventures and other international legal structures. In Belize, he has pioneered the licensing of international structures for foreign banks, mutual funds, hedge funds, and insurance companies. He created the firm's Personal Asset Protection Program and has developed sophisticated international estate plans encompassing trusts, corporations, partnerships, and insurance products.
Joel has been appointed the Belizean Ambassador to Austria and the United Nations Permanent Representative in Vienna. He, his wife and their youngest children now reside in Vienna, Austria, and he splits his time between Vienna, his home in Pittsburgh where his older children attend college, and Belize. Joel is a former Fullbright Scholar and studied law in Europe. He speaks fluent German.
---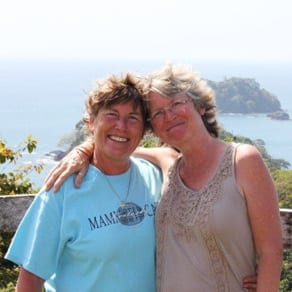 April Hess and Peg Fairbairn – Expats in Veraguas, Panama
April and Peg started their life as expats on March 28, 2014 when they packed up their two dogs, two cats, and eight suitcases and moved to Pedasi, Los Santos, Panama. After three months of Spanish lessons, they moved to the mountain community of Santa Fe where they enjoyed the cooler mountain climate, green hills, and cool rivers. Today they live in their newly-completed home in the beautiful Los Islotes community on the Azuero Peninsula.
Peg taught 8th grade science in and around Austin, Texas for thirty years. She was passionate about teaching and education, but once she could, she took her money and ran…to Panama. April grew up in Southern California, studied accounting at the University of Hawaii, and moved to Austin in 2003 in order to give her three children a shot at the "American Dream" of affordable home ownership.
Peg and April chose Panama for its central location, affordability, stable government, infrastructure, quality of health care, and its convenient currency (the U.S. dollar). They believe that life should be an adventure. It's their mission to learn more Spanish so they can communicate with their Panamanian neighbors.
---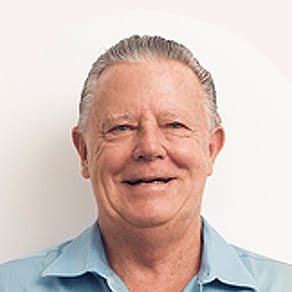 Rich Holman – Real Estate Specialist (Colombia)
Prior to first visiting Medellín, Colombia in August 2006, Rich had a varied United States business background in the real estate, mortgage banking, securities, publishing, internet and investment banking industries. He holds an undergraduate degree in Chemical Engineering Management from the University of Texas and an MBA from Ohio State University.
After realizing that Medellín may be one of the world's best-kept secrets due to misperceptions fostered by the international press, Rich moved to the city full time in 2007 and started First American Realty Medellín—later rebranded as FAR International, and, in 2018, Lifeafar.
Lifeafar has offices in Medellín, Cartagena, Bogota, and Cali and employs more than 120 staff. It provides residential, commercial, property management, and remodeling services to international clients looking to live, work, invest and/or visit Medellín. 95% of his clients are foreigners and his companies and employees are dedicated to providing trusted competent on the ground real estate related and rental services to its international clientele. In 2018, Lifeafar expanded its business operations to Puerto Rico where it is currently replicating its business model. (Rich likes to call Puerto Rico "the world's second-best-kept secret" or "Medellín with a beach.")
---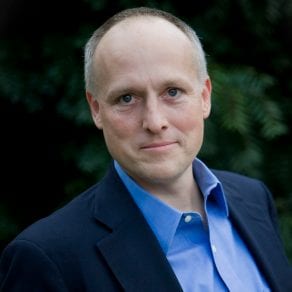 Michael Cobb – International Developer (Central American Region)
At the height of a successful career in the computer industry, Mike Cobb left to pursue more pioneering opportunities in the emerging real estate markets of Central America. In 1996, he and his business partner formed a company, Exotic Caye International, to provide loans to North Americans purchasing properties in Belize, Honduras, Costa Rica, and throughout the region. As the need for capital outstripped the supply, the mortgage company was converted to an international bank under the jurisdiction of Belize. As Caye International Bank, it continues to provide mortgage services but has expanded its services to encompass the full realm of financial products.
With a strong focus on consumer need, Mike accurately predicted the growing need for a high-quality, residential product for North American baby boomer retirees in the region. He led the group into real estate development and created a holding company called ECI Development for several properties including a resort on Ambergris Caye, Belize.
ECI is now a multi-country developer with projects in four countries of Latin America: Belize, Nicaragua, Costa Rica, and Panama. Communities are planned in Ecuador and Chile, as well. The model pursued is based on the Del Webb Sun City active senior communities in the United States with a focus on serving these consumers in multiple countries and geographies in the region.
Mike Cobb speaks at dozens of international conferences annually about offshore real estate finance, development, and ownership. From 2002 through 2016, Mike, his wife Carol, and two daughters, Amanda and Emily, made their home in Central America.
---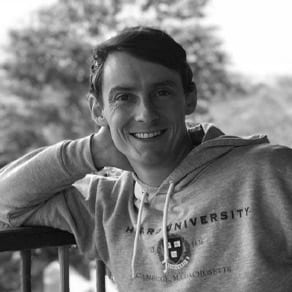 Adrian Beales – Director of Sales at Lifeafar Investments and Expat in Medellín, Colombia
Adrian's Colombian journey started at the age of 24 when he was studying as an exchange student in Rouen, France. There he made Colombian friends who opened his eyes to a country he knew nothing about.
Returning home to Australia, Adrian sought out the growing Colombian community to continue learning about their culture. In 2014, he made his first trip to Colombia—visiting Bogota, Medellín, Cartagena, Santa Marta, and a few little towns in-between. Six months later, he returned to spend the Christmas season with the family of a friend. At that point, he knew he would live in Colombia one day.
In 2017, Adrian left his job, sold some property, and moved to Colombia where he enrolled in a language school for six months of intensive Spanish classes. Blown away by the incredible property opportunities, he sought out a fellow Australian, Sam Miller, to discuss opportunities for investing in Colombian real estate and was introduced to Lifeafar where he now works as Director of Sales.
Based in Medellín, Adrian enjoys showing others the possibilities of living and investing in Medellín. Despite being 100% "true blue Australian," he feels at home in Colombia where he is treated like family among the locals and gets to enjoy the amazing outdoors.
Whether You Go Now Or Go Later, You'll Walk Away With A Personal,
Actionable Plan
That's the how and the where covered.
In addition, at this Retire Overseas Conference, we also want to help you plan for the when.
I'm not exaggerating and I'm not misleading you when I say that you could be living the life you're dreaming about 12 months from now… or even sooner.
This was my second Retire Overseas Conference, the 1st one made me feel that I could make a move. I have since attended conferences in Belize and Panama.
–J.R. Cunninghan, Ohio, United States
And, with the help of the panel of experts from around the globe who'll be convening with me in Houston in September, I'll prove it to you.
We'll walk you through how to make your dream a reality in 12 months or less. We'll give you a timeline… and we'll take you through it, step-by-step. You'll leave this event with a plan, and even a schedule… if that's what you want.
But maybe 12 months is too soon for you. You have other things to take care of in the meantime…
Again, don't worry. The plan we'll help you conceive for yourself could be put into play at any time…
Put it into action today or put it aside for safekeeping until you're ready to flip the switch to your new life overseas.
Spend Four Days In Great,
Like-Minded Company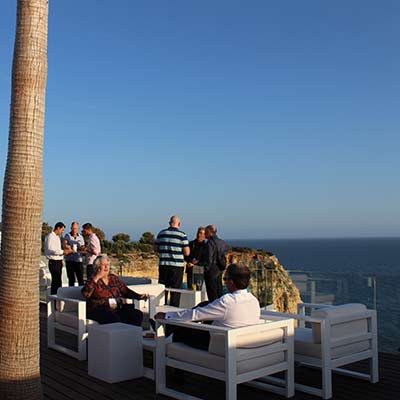 You'll get to mingle with your fellow attendees… adventurers looking to make a move… just like you…
During the four days of this event, you'll hear from the experts… have the opportunity to ask your questions in our interactive sessions… and get to chat with them on our coffee breaks and during our cocktail receptions (where the real conversation happens)…
But, just as importantly, you'll also get to mingle with your fellow attendees—like-minded adventurers looking to make a move… just like you.
Maybe some of these people will wind up being your neighbors abroad… or maybe some of you will end up doing business together. Based on long experience, I know that many of you will establish new lifelong friendships; I've seen it time after time, over the years.
One of the best experiences and decisions in my adult life.
–Bob Jones, Florida, United States
As always, we'll host a welcome cocktail party for all attendees to have the opportunity to mingle in a more informal setting…
And, especially for those planning to make this brave move overseas on their own, we'll host a "Singles Mixer," too…
We get that when you're overseas as a single person, finding a community can be tough to take on. Not everyone is confident in putting themselves out there to make new friends. Right here in Houston is where you can start to build your community.
So glad to have the names of trustworthy contacts.

Kathleen and Lief, I appreciate that you're sharing what you've gone through with all your moves. Also appreciate Lee's down-to-earth, nitty-gritty details. I also am so glad to have the names of trustworthy attorneys and bankers.
–Iris Wehrle, Washington, United States
This Unique Life-Changing Event Is Available Only For A Short Time At
These Prices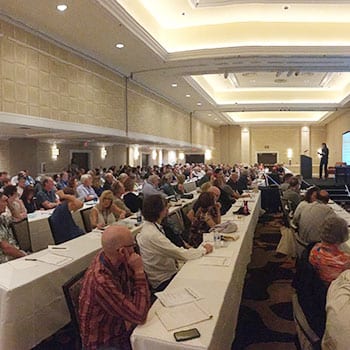 You'll leave the Retire Overseas Conference better prepared than ever before…
Our 2019 Retire Overseas Conference has been designed to give you the firsthand, on-the-ground information that you need to make the right decision about living, investing, doing business or owning a second home abroad.
And, whether your interest lies in Latin America, Europe, or Asia—in the mountains, the colonial cities, or at the beach—we'll have experienced expats on hand to show you what life is really like when you move beyond the shores of your home country.
The special price of this year's Retire Overseas Conference will be US$895 per person, and only US$1,590 for two. But frankly, there's no need to pay that much. Today, you can save US$200, or US$400 per couple.
The general sense of organization, planning and coordination shows a depth of planning. All speakers and personnel were qualified. This proves confidence and respect.
–William Havlicek, California, United States
This cost includes full access to the interactive workshops and presentations, all supplemental print materials, every refreshment break, and all cocktail parties, where you'll get to mingle with the experts as well as like-minded adventurers also looking to make a move overseas.
Meet Us In Houston To Discover The World's Top 21 Havens… Places Where You Can Live Very Well Even
On A Limited Budget…
Here's what's included with the price of admission:
Admission to all presentations, workshops, and panel discussions


Spend four days in great, like-minded company…

Complete access to the restricted Exhibit Hall area

Expert personal consultations, without limitation
Formal and informal Q&A sessions, breakouts, and workshops
Introductions to reliable real estate sources, business contacts, fellow expats, and professional legal resources
Coffee breaks and snacks
Welcome cocktail reception and all sponsored lunches and events
Seminar materials, notebooks, and handouts
Downloads of all conference presentations and materials after the event is over
A complete set of professionally produced conference recordings
Reserve your seat today by contacting our Conference Coordinators by email or by calling them at 1-888-627-8834. They'll have you booked and ready to go in minutes. If you'd prefer, you can use our convenient Online Registration Form.
I Promise You'll Have No Regrets
Part of our agenda at the Retire Overseas Conference is to give you the full story… the pros and the cons.
So, did those Alumni I introduced you to earlier have their down days? Of course they did…
"After I'd settled into Medellín, I had a few days of panic," Barbara told us. "But that's normal. I'd encourage everybody to try this—even single women like me. It's not hard."
And, Wendy admits to having the mother of all meltdowns after she and Darren had packed up all their boxes and were getting ready to sell their beloved Illinois home. But next morning, she picked herself up, and followed through with her move…
"The best thing about our new life now is that we have no alarm clocks. We take our time in the morning and enjoy a leisurely breakfast. I'll do some writing in the afternoon and exercise in the evening. There is no routine—and it's wonderful."
(As for those family members that threatened never to visit Darren and Wendy if they moved overseas… they just happen to show up every now and again in Medellín.)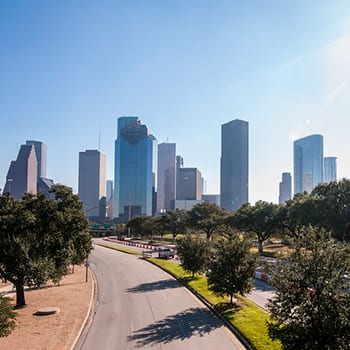 Beach, mountain, or city life… We will explore all your top options in Houston this September…
You'll never know how wonderful your life could be unless you go and see.
I urge you to give yourself the best start—in the best company—this Sept. 7–10 in Houston.
It promises to be the best one yet. I hope to see you there.
Sincerely,


Kathleen Peddicord
Founding Publisher, Live and Invest Overseas
P.S. This is the only event of its kind, conceived to help you consider, compare, and contrast the world's top 21 havens (under one roof)… to help you develop an actionable plan so you can follow through on your move in as little as 12 months… and to introduce you to our trusted contacts who can support you through every step of your journey. Don't let another year get away.