Where In The World Would You Like To Live?

Revealed: The World's 21 Best Budget Destinations, Plus, Everything You Need To Know To Make One Of These 21 Special Places Your Home In As Little As 12 Months…
Our Live and Invest Overseas Home Conference Kit is the most comprehensive resource out there and includes the audio and video recordings of every expert presentation from our recent Retire Overseas Conference.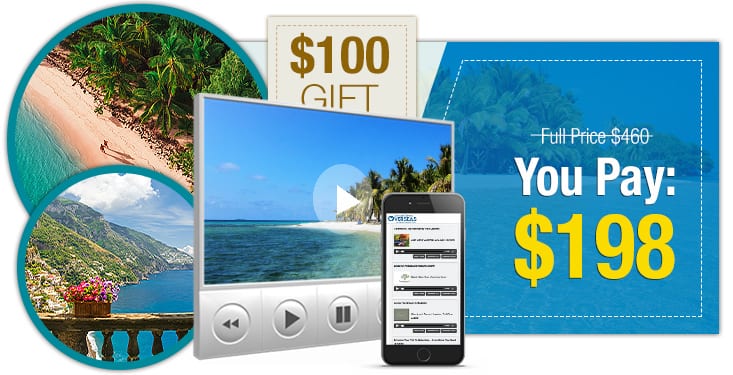 That's a total of 64 presentations showing you…
The World's 21 Best Budget Destinations and how to make one of these 21 special places your home in as little as 12 months…
How to retire in style on your Social Security alone…
Where to enjoy high-quality medical care for a fraction of the cost…
Which parts of the world roll out the welcome mat for expat retirees in terms of residency, offering special incentives, perks, advantages, and benefits for the "silver-haired" crowd…
How to own your own second home in the sun for as little as $120,000…
The world's cheapest beach retirements… the best mountain hideaways… romantic colonial towns… world-class cities…
Order Now—100% Risk Free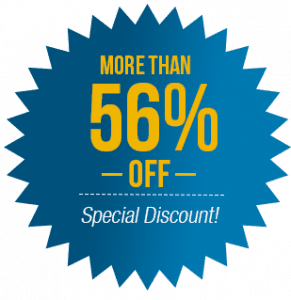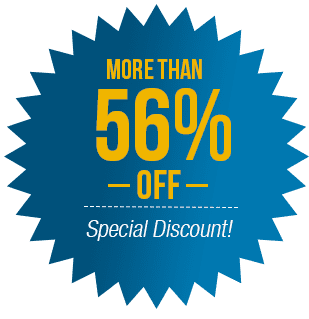 This is the most complete and current resource to living, investing, or retiring overseas available anywhere. The expert advice you'll hear is second-to-none. I guarantee it. If you don't agree or if you are disappointed in any way with the information, insights, recommendations, and discoveries shared in our Live and Invest Overseas Home Conference Kit, simply say so. Your full purchase price will be refunded, no questions asked.
By ordering today, you'll pay only $198 to reserve your copy (that's more than 56% off the normal price of $460).
What Our Customers Are Saying
"All presentations were very informative with information not really available to general public. All Q+A sessions were very informative."

—Rick Walker, United States
"Fantastic information. We're going away with the information we need to make intelligent decisions about our business/personal /estate planning for the future."

—Chris Barrick, United States
"The seminar met my expectations. It covered the asset protection and structuring questions I wanted to address."

—Dallas Powell, Canada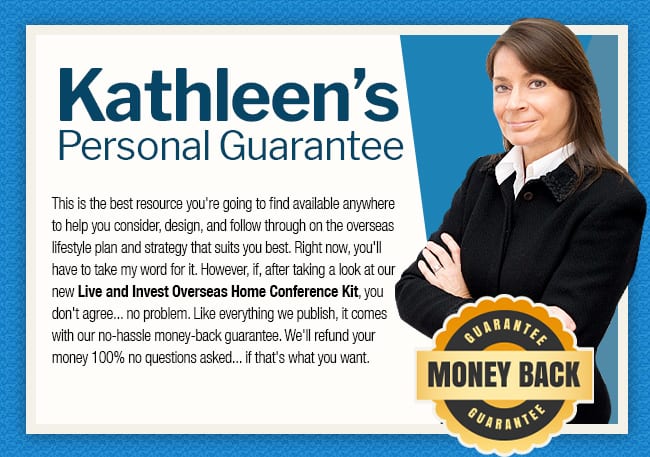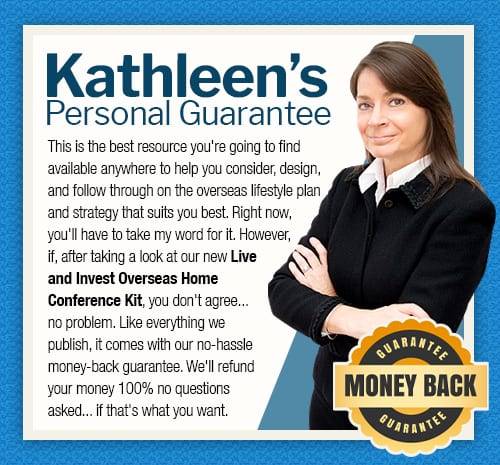 Reach us with questions and comments at 
CustomerService@liveandinvestoverseas.com 
or by phone, toll-free from the United States, at 1-888-627-8834.
Copyright © 2008-2019 Live and Invest Overseas, Founding Publisher Kathleen Peddicord