Create A Cash Flow Fortune From


The Opportunity Of The Century



Stake Your Claim To A Piece Of Paradise…
Recession-Proof Your Retirement…
And Supercharge Your Nest Egg…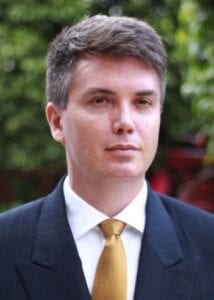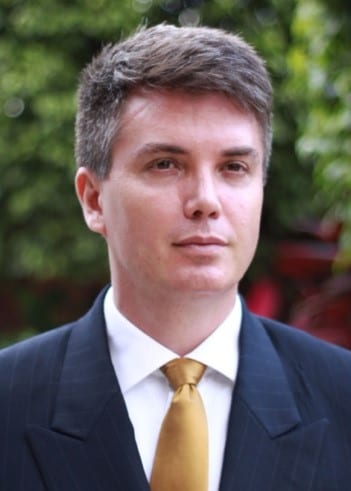 Dear Reader,
You've been through the wringer these last few months…
But the good news is that this is the perfect time in your life to be ambitious and bold.
You see, I'm going to show you how to thrive amidst all this chaos…
While everyone else hunkers down and hopes for the best, you're going to take advantage of a generational opportunity…
In fact, it's more than just generational…
This is the Opportunity Of The Century.
It's a once-in-a-lifetime chance to supercharge your nest egg while creating income…
It's how to stake your claim to a piece of paradise somewhere exotic and irresistible…
And, bottom line, it's exactly how you're going to set yourself up with the lavish retirement you deserve.
Let there be no doubt that, as the world recovers from COVID-19, a golden window has opened… handing you the biggest property bargains of the last 100 years.
Overleveraged owners, bankrupt businesses, desperate sellers, rock-bottom currency values, a full-blown recession…
A FIRE SALE on property around the world is starting to ignite, and only those who act in time will be able to take advantage of it.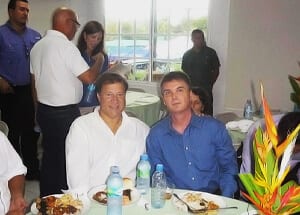 Fortunes are created from timing, ambition, and intel—you have the first two in hand right now… and now, for that last part, you have me…
I've been traveling the world to scout, develop, and purchase real estate for more than 20 years. Over that time, I've helped thousands of investors make millions of dollars in profits, while giving other readers the chance to buy their dream home at a bargain.
I've also been able to develop a network of movers and shakers—from powerful and influential developers to government officials at the highest levels—they're all in my personal and priceless rolodex.
With the help of these insider contacts, I've recently been able to collect the greatest collection of deals I've ever seen…
Take this beachfront villa, for instance…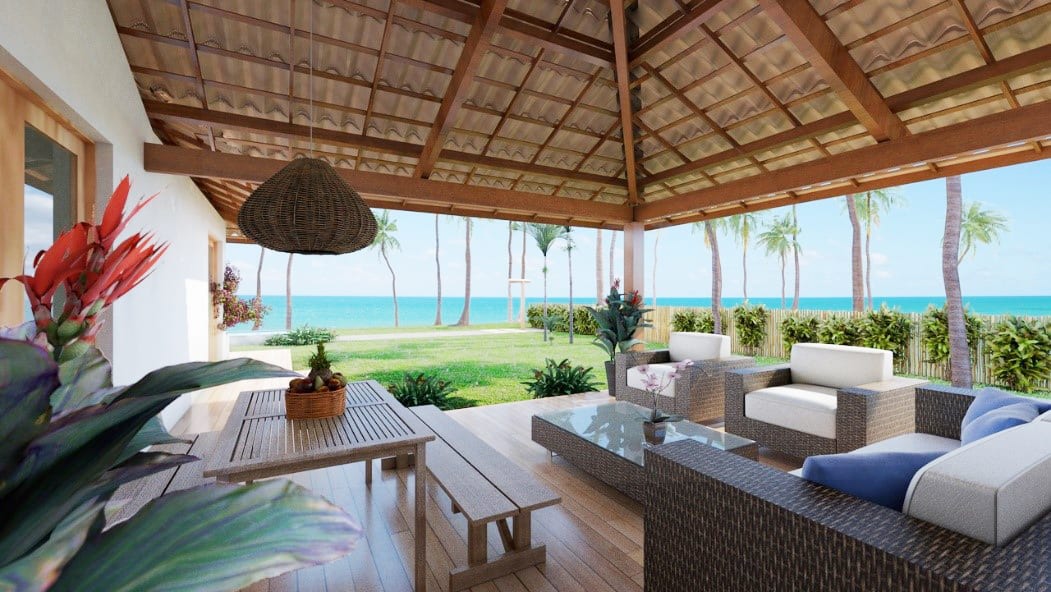 I invested in one of these beach homes myself last year at a price you might not believe…
Well, thanks to this Opportunity Of The Century, it just got US$22,000 cheaper.
It's right on the beach, comes with its own pool and backyard, and it's now available for just US$125k.
Without even factoring in appreciation, it was an incredible investment when I bought thanks to net rental yields of up to 15% per year…
To state the obvious, getting in now at a much lower cost makes it that much more of a killer deal.
And that's just one example of what's on offer around the world right now…
The pandemic, while wrecking economies, is spinning off crisis deals from every corner of the globe.
Take a look at what's happened in the past few weeks due to exchange rate changes alone:
Properties in Colombia—in the popular and airy city of Medellín, as well as all down the Caribbean coast—are now priced 20% less…
In Brazil, an economic powerhouse with world famous beaches, real estate is now 29% cheaper than the start of 2020…
In properties up and down the Pacific and Caribbean coasts of Mexico, your "dollar discount" is a remarkable 30% better than it was just a few weeks ago…
I could go on… that's just a small sample of your biggest crisis opportunities…
But let's take a look now at what it all means for you…
This Is Real:

Your Dream Home For Less Than US$50,000…
As I said, I have been in constant touch with all of my contacts during this crisis…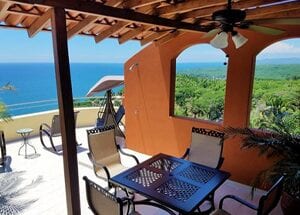 Especially those within our top overseas havens. These are top-level lifestyle destinations that will bounce back, and quickly, once the world returns to some level of normalcy…
And, with the help of my insider network, along with the collective bargaining power of 300,000 Live and Invest Overseas readers, I've tapped into today's chaos to negotiate savings of as much as US$40,000 on properties and guaranteed returns for up to 5 years.
Sitting on my desk right now are killer deals the likes of which I have never seen…
You'll want to pay attention now to the deals I've found and negotiated on your behalf:
Claim your own Mediterranean island escape for less than US$50k… you could put the payments for this beach home on your credit card. Plus, it offers a net return of 14.95% every year if you decide to rent it out…
Secure your own private community lot in Belize with only US$7,000… and 0% interest payments spread out over the next four years.
Buy a vacation home in Cartagena that pays for itself with an 14% annual ROI… along with a "crisis discount" of US$10k …

A powder white-sand beach lies just a few barefoot steps from your back door…

Take advantage of the crisis to bag a beach home for US$97k, on a stunning coastline right in the path of progress. Once travel is back, you can expect serious capital appreciation along with a 15% annual yield from rental income…

Rebuild your wealth with a safe haven investment offering returns as high as 1,066%—this is one of the most proven assets in the history of mankind, with steady returns through depressions, recessions, market crashes, and even war…
Lock in a 100% buy-back guarantee for your property plus 10% returns—on a luxury condo in the most thriving city in Latin America—for only US$76k. This same property was priced at US$91,000 just months ago…
Build a fortune in the world's next booming industry. No, it's not 5G or AI or anything like that. No, this will affect every human on earth no matter where they live… and for less than US$26k, you invest for a 352% ROI…
Add US$601,020 to your retirement income…safely outside the stock market or Social Security system, with annual paychecks of thousands of dollars landing into your account year after year for decades—like clockwork…
Not all markets will return to normal: In one uber-popular destination, the talking heads are blabbing on about the most famous stretch of coastline here—they're wrong. My insiders have instead pointed me in the direction of the local government's next big initiative… and we stand to enjoy killer profits ahead of the crowd…
Portugal is also on my radar. Thanks to my research and contacts in the area, I recently sold an apartment—right before the crisis—for 228% more than I paid for it 4 years ago. We're currently monitoring another set of properties and are set to pounce when prices hit near the bottom…
And much, much more…
I can't stress this enough:
Never has there been a better time to launch or expand your property portfolio…
This is the Opportunity Of The Century.
We are in the midst of a perfect storm brought on by the pandemic. Developers, who I know and trust, are agreeing to crisis-deals this very minute…
These are insider deals—offers that developers and officials don't want in the public space—so I must keep them private and available to only a select group of people.
They're also limited-time deals…
Whether it's a pandemic or a recession, things will turn to normal like they always do—and so will the ever-growing price of property.
This is your invitation to get instant access to every one of these deals…
Revealed:

The World's Best Investment Of The Last 150 Years…
The National Bureau of Economic Research recently published a study going back of the last 150 years of stocks, bonds, and other investment classes…
Here's what they found: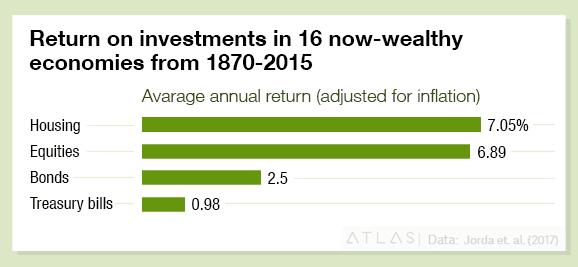 The bottom line is that real estate boasts a better return…
But consider this: while you enjoy regular payments of cash flow from renting out your property, it's also increasing in value all of the time…
In fact, real estate's value can almost never go to zero—unlike stocks…
Plus, you can actually enjoy your properties when you're not using it for cash flow.
Frankly, there's no contest when it comes to stocks vs. real estate.
And what about property overseas?
The choice becomes a no-brainer…
Real estate abroad is private (you don't need to report it to the IRS), it's unseizable (outside the jurisdiction where you live), it offers diversification (in another market and currency)…
And, best of all, it's a MUCH better bargain… take a look: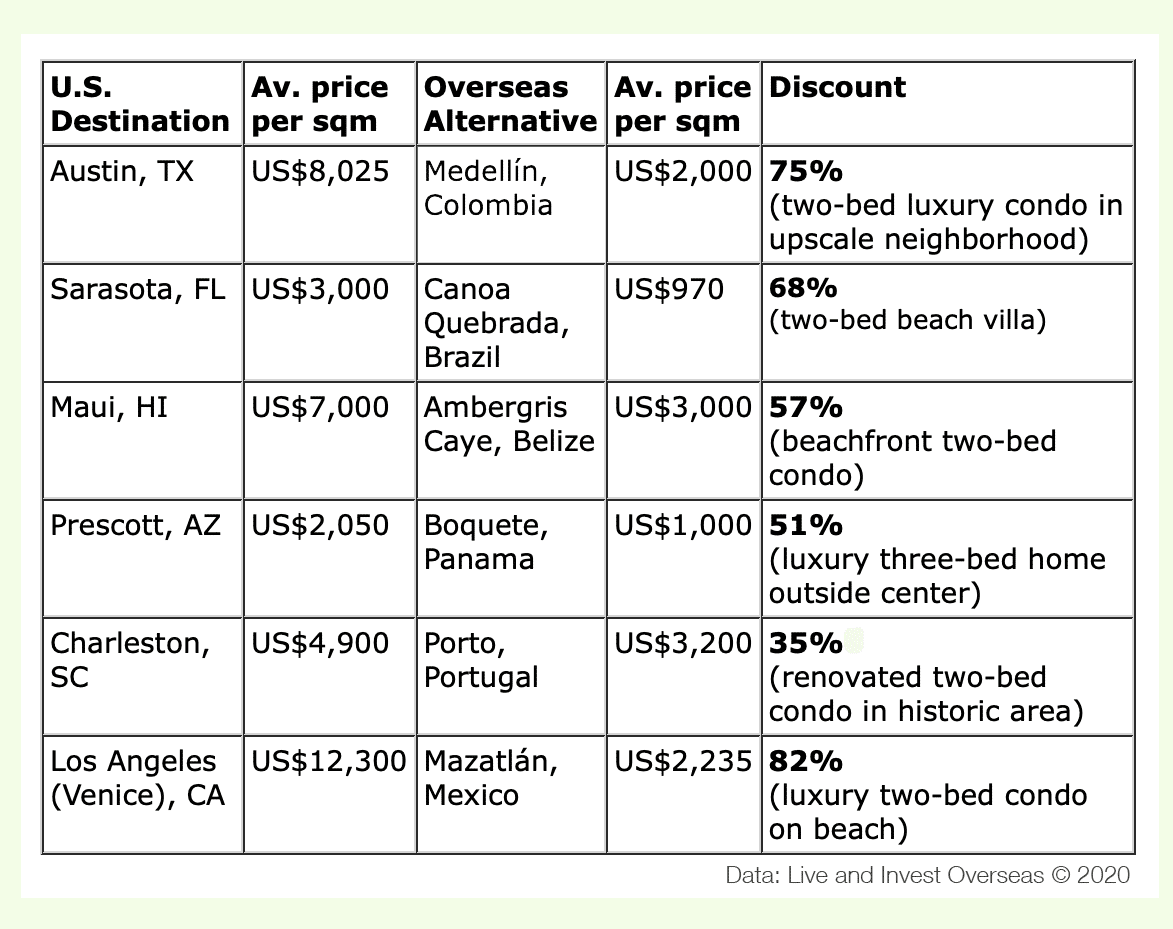 Keep in mind that these are averages prior to the recent crisis…
As I said earlier, the opportunities on offer right now are, frankly, extraordinary…
It's all available for you now in the Recession Proof Your Retirement: How and Where To Pick Up Profitable Real Estate Under US$50k program.
A simple yet comprehensive package that will give you direct access to our best inner-circle property deals for a low, upfront investment..
Real Estate Is On Sale—But Where Should You Be Buying?
You have a massive advantage right now…
While property abroad is the solution to growing and protecting wealth in the current climate, it's not an easy market to navigate on your own…
This is not something you can hire a broker to do, and it's not something you can figure out with a google search.
Frankly, it's not easy—otherwise everybody would be doing it.
It takes experience, boots-on-the-ground contacts, and more math than most people are comfortable with…
And that's where we can help you in spades…
Whatever your budget… from US$7,000 to US$150,000…
Whatever your dream location… a Caribbean island escape, a beach home on the Pacific coast, a pied-à-terre in Europe …
Whatever your goal… safe cash flow for retirement, a fortune-building portfolio, automatic foreign residency, tax savings…
We've got you covered.
INVESTMENT STRATEGIES FOR ALL YOUR INTERESTS AND GOALS
Whether you want to secure a property for your own use, make
an investment, or both—we'll help you figure it all out.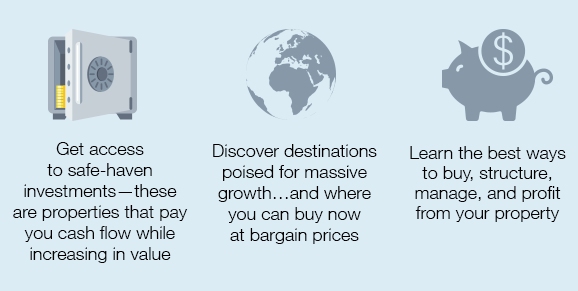 So what exactly is the Recession Proof Your Retirement program?
I've gathered together my aforementioned network—the world's best overseas real estate, retirement, and wealth experts…
For a massive summit covering 4 days of discussion, debate, and intel-sharing.
We negotiated deals, compromised on offers, confirmed rumors (and quelched others), all while sharing the most up-to-do date information on markets and properties…
And I recorded it all for your benefit.
Whether you're just getting started or you're a veteran player, these are the topics that could supercharge your nest egg or portfolio to the next level:
How To Use Other People's Money to build your property portfolio—you don't need a pile of cash to succeed in real estate investing…
The Best Current Opportunities: Where To Buy In 2020…
The Perks And Pitfalls Of Foreign Real Estate Investing…
The 4 Secrets To Rental Cash flow Overseas…plus, How To Buy And Manage For Maximum Rental Yield…
Currency Considerations For Your International Property Purchase…
What You MUST Know About Using Your IRA To Buy Real Estate…
The Best And Worst Property Investments Over The Past 25 Years
All of the best property deals available right now, including the ones you read above—from the US$50k Mediterranean island property to the US$601,020 payout…
Analyses of every deal, including market context, historic evaluations, and best- and worst-case scenarios…
And much, much more…
That is to say, this all-new program gives you the education and the insights you need to invest overseas…
And then it gives you access to the hottest property deals available in the world today.
You'll get insider access to fly-on-the-wall high-definition video from every discussion, panel debate, presentation, and analysis…
ALERT:

Save 40% Off
When You Order Now
To state the obvious, these deals won't be available forever…
As you read this, these deals are slowly dwindling away.
Even if you decide to not invest in any of the deals I've negotiated on your behalf…
You'll want the insights and intel included in the Recession Proof Your Retirement: How and Where To Pick Up Profitable Real Estate Under US$50k program in order to vet for yourself any deals you find on your own during this unprecedented window of global property deals…
Given the urgency, I've tried to make your decision as easy as possible…
Act today and you'll get full access at a massive 40% discount off the US$279 cost…
You'll pay only US$179 when you act today.
That's a modest investment that will return you many multiples in profits if you take advantage of any of the deals within—guaranteed.
Even if you don't take advantage of any of the deals, again, you still walk away armed with a valuable skill you'll have for life…
To sit down with any one of the experts you'll hear from would cost more than the total cost for the Recession Proof Your Retirement Program—if you could get access in the first place.
To travel to all these places, investigate the market first-hand, rule out the rotten eggs, identify the profit potential, make trusted local contacts…
It'd all set you back a small fortune in time and money….
But we've done all the heavy lifting for you, so you don't have to…
Recession Proof Your Retirement: How And Where To Pick Up Profitable Real Estate Under US$50k Program
Get It On Sale Now And Receive For FREE:

Bundle Of Resources Worth US$116
Plus, when you respond here today, we'll give you an entire library of additional resources, worth US$116… specifically designed to support everything you'll access within the Recession Proof Your Retirement program…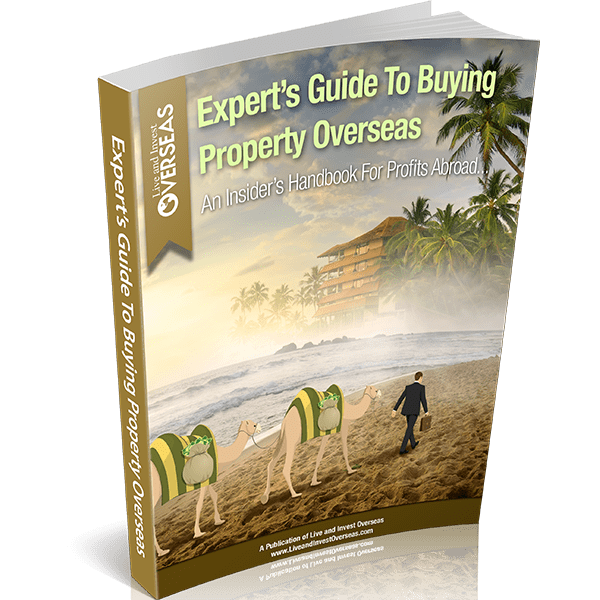 2020 Expert's Guide To Buying Property Overseas
Whether you are still contemplating a purchase or have already made it, this 75-page e-book will save you embarrassment, hassle, delay, and headaches… not to mention a whole lot of cash (Value US$39)…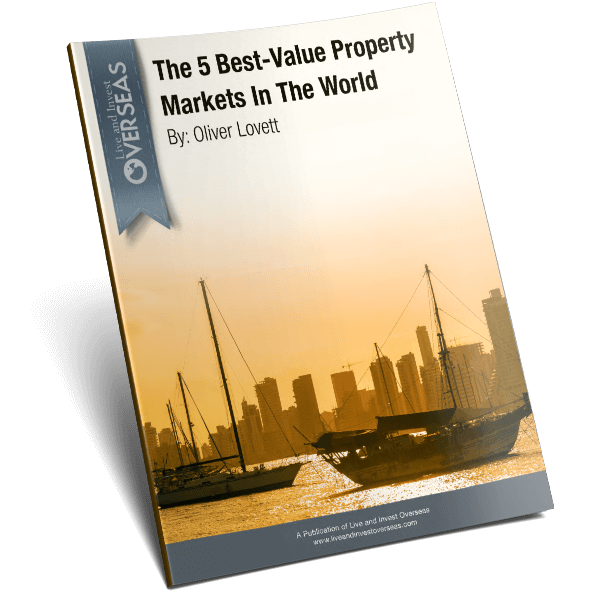 The Top 5 Best-Value Property Markets In The World
Whatever the reason—economic dips, demographic changes, currency fluctuations, tax changes—each of these property markets represent the world's best bargains today (Value US$19)…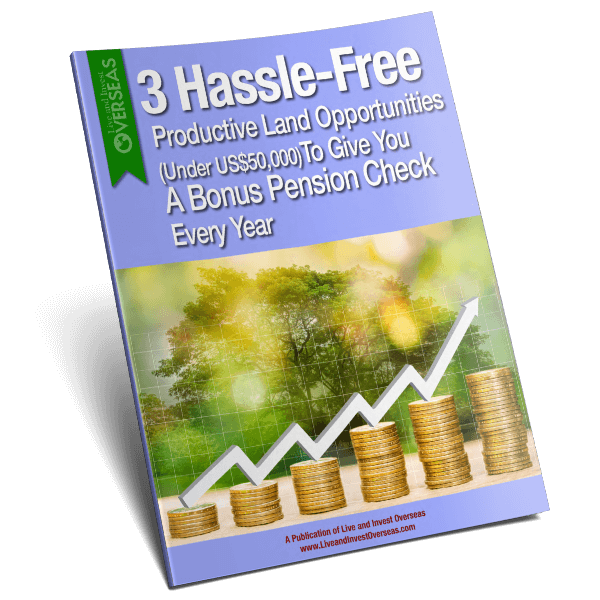 3 Turn-key Investments Under US$50k That Pay Out Every Year (For At Least 20 Years)
Productive land is a must-have in every property portfolio. This report compiles our best opportunities under US$50,000. They're all entirely turn-key, and they all boast annualized returns of 12% and more (Value US$19)…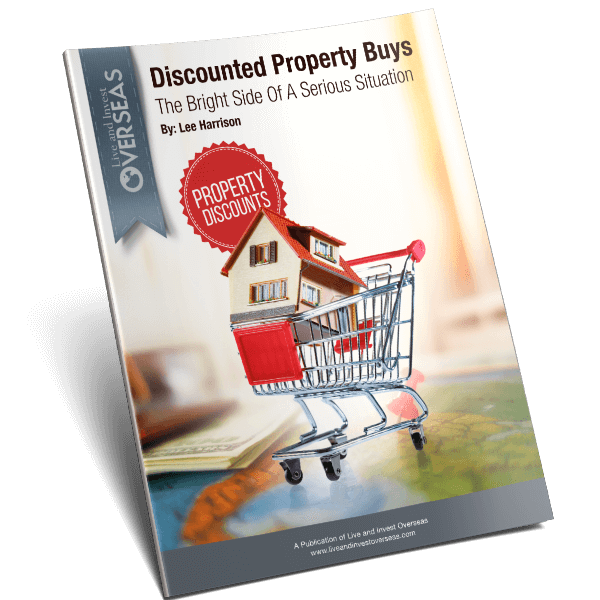 Discounted Property Buys: The Bright Side Of The COVID-19 Crisis
Forget the doom and gloom… we've analyzed the effect of the coronavirus pandemic on property markets, and pinpointed how you can profit. Includes specific plays, as well as what to look for in the markets of your choice (Value US$39)…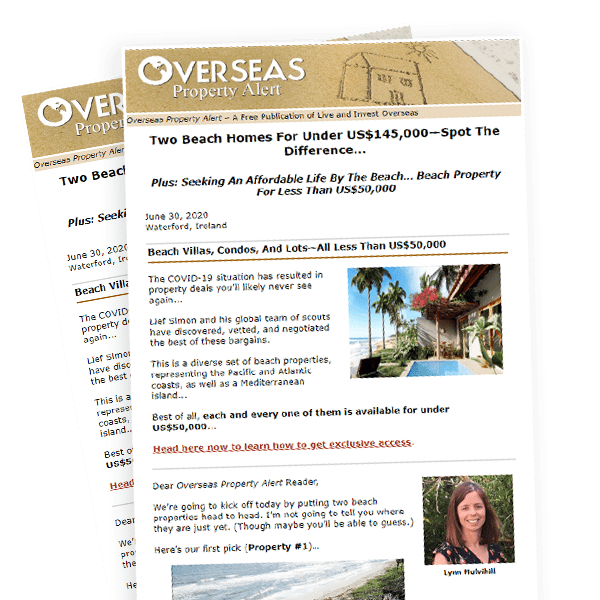 Plus, you'll get instant access to Overseas Property Alert, a once-a-week newsletter that features listings, market commentary, and updates on all the property news you need to know…
Delay No Longer—

Order Now
Get It All In Our New:
Recession Proof Your
Retirement Program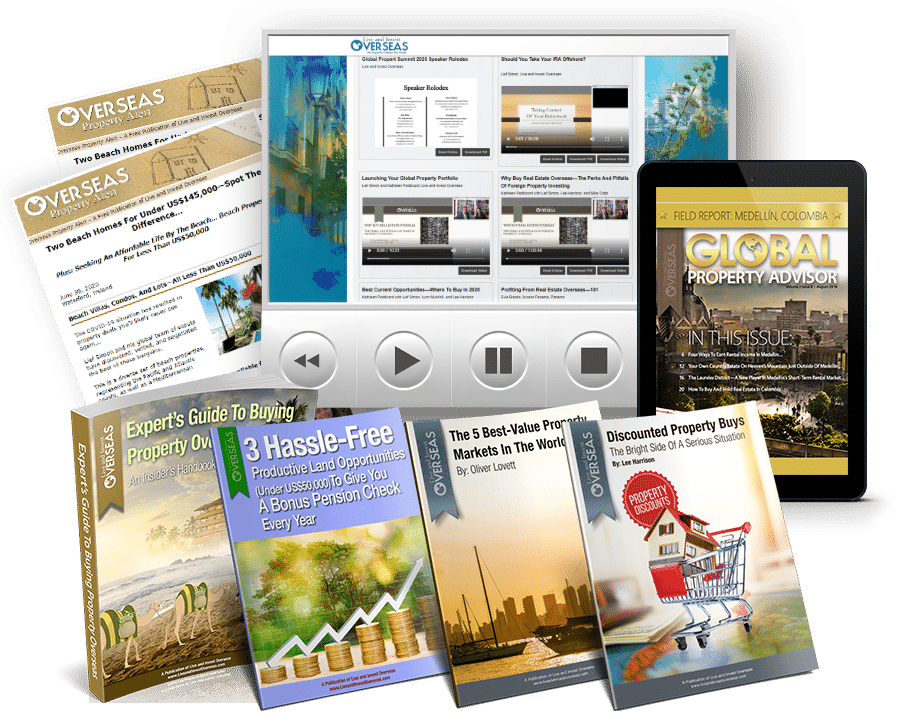 US$279
Only US$179
Satisfaction Guaranteed—Or it's Free!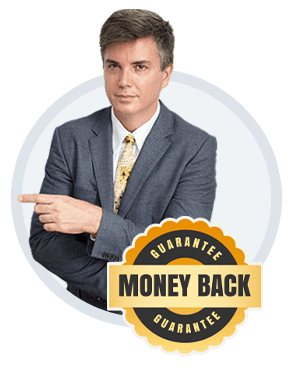 What you'll find inside this kit could forever change your life for the better…
In fact, that's a promise.
As a skeptic myself, I understand you might find that hard to believe. So, like everything I've ever offered, your purchase comes with my 100% Satisfaction guarantee.
Take a look, watch a few presentations, go on some of the virtual tours, read your free guides…
If you still feel the wealth of information we share inside the Recession Proof Your Retirement: How and Where To Pick Up Profitable Real Estate Under US$50k program is not for you…
No problem. Let us know and we'll refund your money in full. No questions asked.
You'll keep full access to the entire kit either way.
Yes, that's how confident I am that we can help you figure out your investment plan and property purchases abroad.
This 40% discount is only on the table for a limited time, however…
Regards,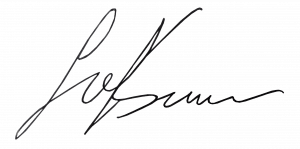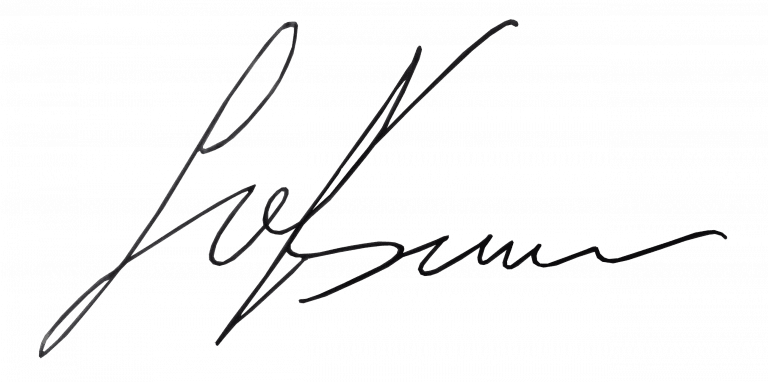 Lief Simon
Co-Founder, Live and Invest Overseas
P.S. I can promise you this: this Opportunity Of The Century waits for no one.
We'll never again witness this perfect storm of pandemic and recession in our lifetimes…
If you want to buy, own, and profit from overseas real estate…
Now is the time.
All you need to do is pull up a chair, grab a cup of coffee, and watch at your leisure to get started.
This is not only about the deals—it's the practical know-how that you can take with you into the future whatever, or wherever, you decide to buy.
You don't need to be rich to enjoy a wealthy retirement…
For instance, our most popular deal is a safe-haven investment that requires only US$51,000 to invest… in return, you'll get ever-increasing payouts for a full 30 years (rising to as much as US$25k annually for the last 15 years).
What would a single, simple investment like this mean for your retirement?
Indeed, this is not just about profits…
It's about a good night's sleep, too. Imagine knowing you had the above returns locked in, no matter what happens to the stock market or Social Security system…
This is safe and diversified investing at its best.
"Packed with information and guidance for the international investor…"
Here's what readers have had to say about the information you'll find in the Recession Proof Your Retirement: How and Where To Pick Up Profitable Real Estate Under US$50k program…
"Surpassed my expectations! There was a wealth of information provided, and some important contacts were made. I'd like to thank the team for all their hard work…"
–Frances Carter, United States
"Informative discussions delivered in a down to earth presentation of some complex discussions."
—John Chiappolini, United States
"Great to learn something new in the middle of a Pandemic."
—Lorraine Lombardo, United States
"I really thought it was wonderful! Good Speakers, Good Topics, Good Pace! Thank you"!
—Jay Johnson, United States
"Excellent! All speakers were very articulate. Terrific investment info."
— Tim Card, United States
"A lot of great information. Makes me want to travel!"
— Audrey Means, United States
"Thank you for producing this!"
—Raquel Echeverria, United States
"Was a great, very much thought through event. Very good presentations."
–David Rosenberg, Israel
"Great topics, I enjoyed the time I could spend on them. Keep up the grand work gang!"
—John Plamondon, Canada
"Great information delivered!"
—Ninh Dao, United States
"All great information. Especially the sessions on overseas rental success and currency considerations."
—George Davison, United States
"This was packed with information and guidance for the international investor."
—John Chiappolini, United States
What are you waiting for?
Claim your Recession Proof Your Retirement: 
How and Where To Pick Up Profitable Real Estate Under US$50k
program now and you'll get everything:
Recession Proof Your Retirement Program… an on-demand video package that gives you access to 20+ property bargains from around the world (including homes on the beach for less than US$50k)…In addition, this kit includes 10+ workshops on teaching you everything you need to know to vet, buy, manage, profit from, and sell property overseas.It's all delivered in high-definition video that you can download or access online whenever and from wherever you want….
Handbook: 2020 Expert's Guide To Buying Property Overseas…
Market Report: The Top 5 Best-Value Property Markets In The World…
Research Report: 3 Turn-key Investments Under US$50k That Pay Out Every Year (For At Least 20 Years)…
Investor's Guide: Discounted Property Buys: The Bright Side Of The COVID-19 Crisis…
US$279
Only US$179
Get started in less than 5 minutes by filling out the short form below…