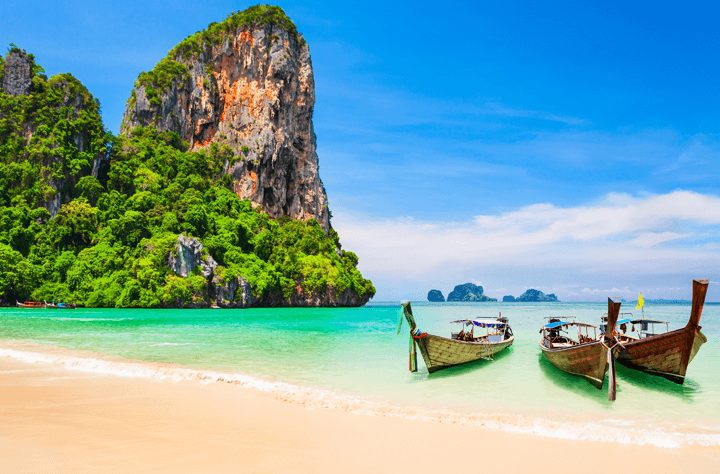 Dear Live and Invest Overseas Reader,
Asia is far and away the cheapest place on earth to live well…
I'm serious… nowhere else even comes close.
I could give you budget examples and rental listings to prove that fact—and I will, in just a minute—but I have to warn you:
It actually takes effort to wrap your head around just how absolutely cheap Asia truly is…
50¢ lunches, US$1 taxi rides, US$10 full-course dinners, US$162 a month for a furnished apartment… it sounds unbelievable.
But, after decades on this where-to-live-overseas beat, I've learned that looking at local salaries is a good place to start. After all, the cost of living any place in the world needs to go hand in hand with what its citizens earn…
So, let's do a quick comparison of salaries.
In Mississippi, the poorest state in the USA, the average wage is US$3,372 a month…
In Thailand, the average monthly wage is US$840—or about quarter of what folks earn in Mississippi.
That means you could live in Thailand for about 1/4 the cost of what you'd pay in the most disadvantaged corner of America.
And, with all due respect to the great state of Mississippi, living in Asia would be a much richer experience… an adventure of a lifetime in an exotic yet friendly land…
Plus, this part of the world is home to the world's—hand's down—most spectacular beaches: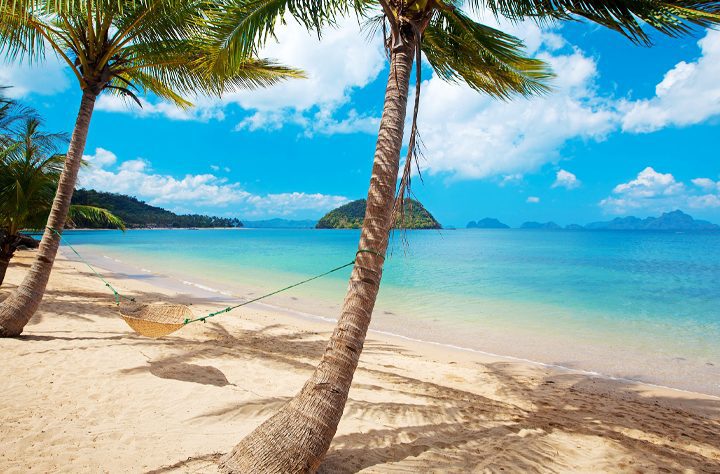 Yes, even if you earn the current average Social Security payout of US$1,543, you'd make nearly double of what many middle-class Asians do each month…
Have more to spend than that, and you can truly live like a king (or queen) in Asia.
White-sand beaches, tropical rain forests, sacred mountains…
Modern, exotic, and colonial architecture, majestic temples, river cities, beach towns…
Cutting edge technology, the world's fastest internet, and welcoming locals.
Nowhere else in the world gets you so much for so little money.
Where To Enjoy A Rolls Royce Lifestyle


On A Dodge Dart Budget…

Asia is a giant place… it is a continent, after all.
More than 4.5 billion people live here, much more than any other place on Earth and nearly 4 times more than the next most populous continent.
When we talk about "Asia" at Live and Invest Overseas, we're usually referring to Southeast Asia.
That's the large collection of peninsulas, archipelagos, and islands between China and Australia. It's officially 11 countries, and nearly all of them boasts a coastline that could place first in the "World's Greatest Beaches Contest."
Today, though, we're going to limit our discussion to just 5 countries in Southeast Asia…
These are the best of the best of what Asia as a whole has to offer…
And, as you'll see, they represent the world's best-value lifestyles, such as:
True Luxury Beach Living For

US$942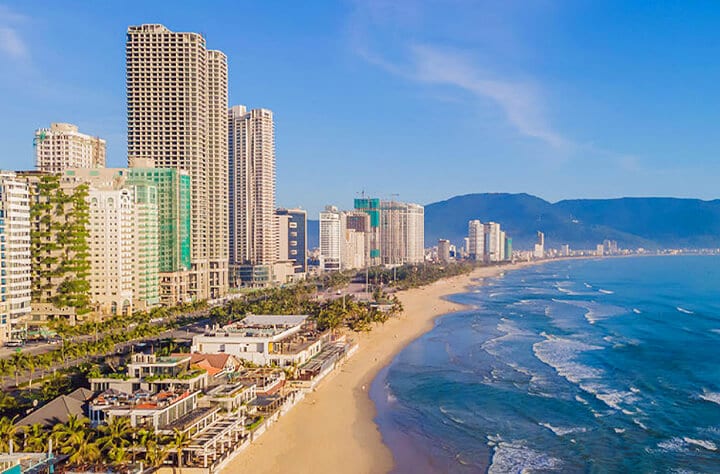 A former colony, here you'll find French influence in everything from food and fashion to architecture and infrastructure.
Before leaving, the French also changed the local language from characters to Latinized words, a nice bonus for English-speaking foreigners.
One of our top picks in this country is a city of a million people that has a small-town feel. It's clean and modern with a long and beachy coast that is arguably the cleanest, safest, and most attractive in all of Southeast Asia.
Laid-back and friendly, with good roads and pleasant weather, this under-the-radar city is perfect for beach lovers…
 Rent
 US$362
 Small fully-furnished house with a yard, few blocks from beach and a 10-minute stroll to city center's river walk area
 Public Transportation
 US$100
 For frequent taxi and bus rides—the latter costs less than US$0.25 a ride within the city
 Gas
 —
 Usually included in rent
 Electricity
 US$45
 Assuming frequent A/C usage
 Water
 US$0
 Usually included in rent
 Cable/Phone/Internet bundle
 US$35
 For high-speed WiFi, Cable TV, and mobile plan
 Entertainment
 US$150
 Full course dinners with drinks will cost a couple less than US$25, movies tickets are less than US$3, a pair of cocktails less than US$7…
 Food and groceries
 US$150
 For fresh, whole foods for a couple. Imported, freezer, and processed foods will cost you much more
 Maid service
 US$100
 Full time cleaning service on weekdays
 TOTAL
 US$942
 Monthly expenses for a couple
* US dollar figures are according to currency exchange rate as of October 2021
Just like any budget, you can almost always spend more or less depending on your needs and wants.
For instance, the above does not include international travel or health care… though a doctor's visit here costs about US$13.
Of course, not everyone wants to live at the beach…
Fortunately, Asia offers up a bounty of geographic diversity.
In fact, one of the most popular retirement havens we cover is famous for its tranquility, mild weather, and longevity of retirees…
Peaceful Living Among


Ancient Temples And Giant Buddhas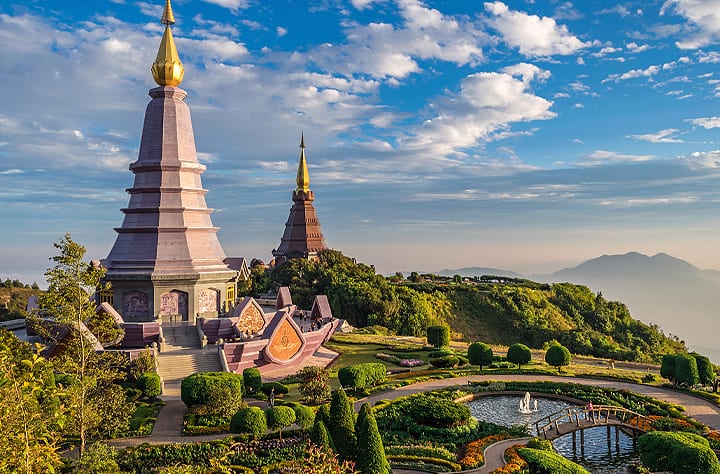 While this country boasts world-famous coastlines (including the lagoon from "The Beach" movie starring Leonardo DiCaprio), it's actually a mountain town that has been luring expats since the 1800s…
For hundreds of years, folks have come here to relax and retire due to the weather, tranquility, and low cost of living.
The Old City neighborhood holds dozens of ancient Buddhist temples alongside stores, daily outdoor markets, and a huge array restaurants. Plus, festivals take place nearly every night, adding a daily buzz to an otherwise peaceful haven…
 Rent
 US$221
 Fully-furnished 1-bedroom apartment with pool access
 Public Transportation
 US$31
 Monthly, unlimited pass for the bus… goes throughout city and surrounding areas
 Gas
 —
 No mains gas connections
 Electricity
 US$44
 Assuming nightly use of A/C
 Water
 US$0
 Included in rent
 Cable/Phone/Internet bundle
 US$59
 For high-speed WiFi, Cable TV, and mobile plan
 Entertainment
 US$225
 Full course dining at a restaurant for a couple—twice a week
 Food and groceries
 US$290
 For fresh, whole foods. Imported, freezer, and processed foods will cost you much more
 TOTAL
 US$870
 Monthly expenses for a couple
* US dollar figures are according to currency exchange rate as of October 2021
It's True: You Can Rent A Nice Apartment
For Less Than US$500 A Month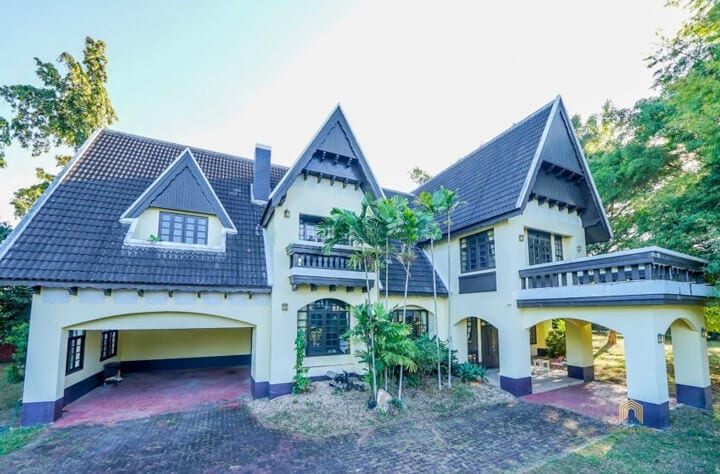 No matter where you live, your housing cost—be it a mortgage or rent—will be the single biggest expense in your budget.
Well, I've been around the world several times, and I've still yet come across a cheaper place for housing than Asia…
And I've yet to come across a cheaper place for housing than Asia.
You can rent large homes for about US$1,000 and luxury penthouses for less than US$2,000 a month.
If you're looking for something a little more typical for a couple or retiree, you're in luck…
Especially on one of Asia's most popular and cosmopolitan islands.

This place is known for its sandy, palm-fringed shores… the waters are warm, clear, and inviting.
There's something here for nearly everybody… unique coastlines, world-class golfing, world-famous dining, and a pulsating nightlife offer endless opportunities for entertainment.
More than 100,000 foreign residents have chosen to make a life here—that's over 20% of the island's permanent population.
And I can tell you this: they're all getting a heck of deal on their housing expense…
Take this 1-bedroom condo highlighted in the photos to the right…
It's available right now for the equivalent of just US$260 a month.
And this is clearly no fixer-upper either—the condo boasts high-end finishes, a private balcony, and premium furnishings throughout…
The building has two pools—a partly covered wrap-around lap pool on the roof, as well as a lounge pool on the ground floor…
Plus, it boasts a barbecue area, garden, social area with mountain and ocean views, full-time security, a gym, and community wifi…
And, it's only 700 meters from this Beach: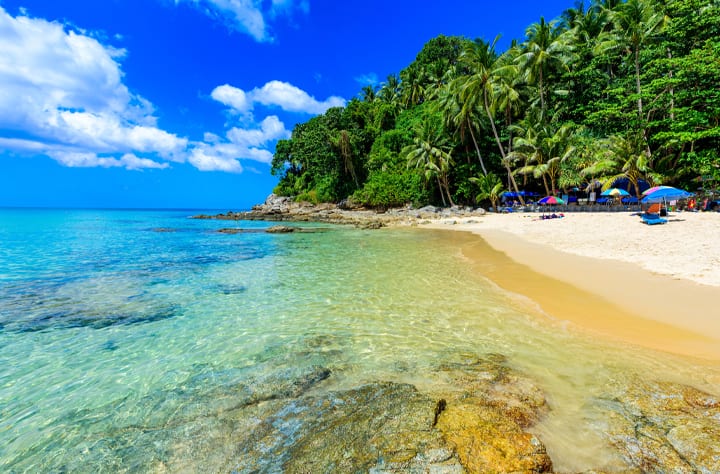 Again, it's all available for just US$260 a month.
What if you're ready to splurge in retirement in Southeast Asia?
I'd like to point you then in the direction of another of our favorite islands here, located within an archipelago in the Pacific…
Can you afford US$1,439 each month for rent?
If so, welcome to your sprawling, 2-bedroom villa at the beach: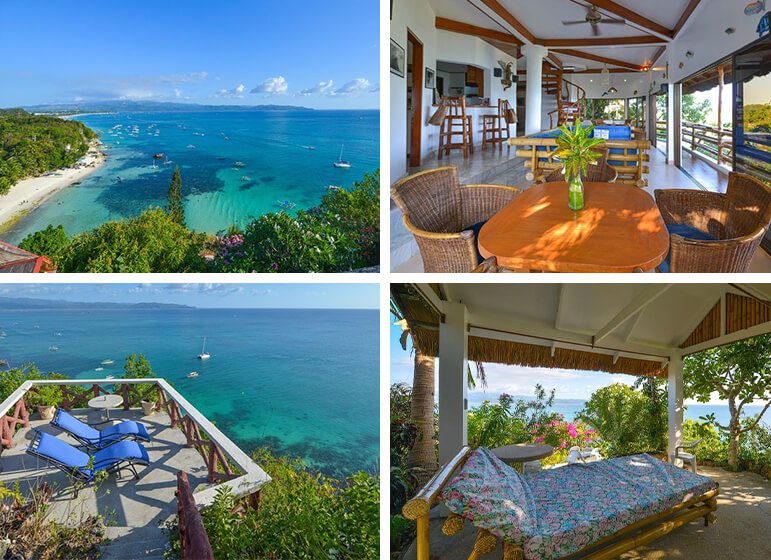 Better yet, it comes with free housekeeping and a walking path to the beach below.
I could go on and on and on with property examples…
Frankly, the single word I'd use to describe the property listings you'll find across Asia is exciting.
It's exhilarating to think of the possibilities…
To live a life that only feels like you're living outside of your means—to live like you're on vacation every day of retirement…
Isn't that the goal, after all? To cash in on all of that hard work you spent decades on?
And, even if you're not going to splurge on a home, just think of all the money that you'll save.
Living in Asia gives you the opportunity to afford luxury items, fine dining, international travel, maids, drivers, cooks, and the best health care available.
But What About

The Real Estate?
One downside of living in Southeast Asia you'll face is when it comes to buying property… or, rather, the fact that you can't buy it.
That is, foreigners are banned from owning land in nearly every country and island. A few exceptions exist, and we'll be happy to discuss them with you…
But if you want to buy anything for personal use or investment, you have three options:
Long-term land lease… in which you buy or build the building and rent the land beneath it, usually a 99-year renewable lease…
Partner with a local… a no-brainer for anyone with a local spouse or family member, but it's a risk to do so for anyone you don't trust (especially companies and "consultants" that offer services for putting their names on your title)…
Buy a condo… again, it's the land that you can't buy. Apartments are fair game, and they come in all shapes, sizes, and locations with a high-quality construction and finishes widely available.
Just like the cost of loving, real estate is a bargain…
In one of my favorite beach towns here, luxury condominiums start at around US$49,500. For around US$115,500, you could have an upscale and spacious place with a full Western-style kitchen, teak floors, installed phone lines, hot tubs, spectacular views and amenities such as swimming pools and golf courses.
Plus, the places you'd want to live are the same places people come to vacation… with the right property, it is still possible to net a ROI of 8% to 10% per year on your property investment.
Stay Healthy Among


The World's Longest-Living People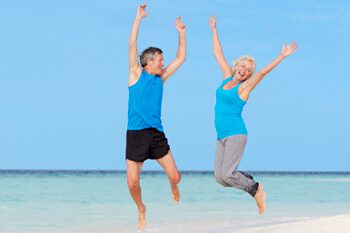 One of the big perks of living overseas is the natural tendency to lose weight and to become more active…
You're dining on and experimenting with fresh, local foods rather than easy and routine fast foods…
And folks tend to walk a lot when landing in a new place—to explore but also because they haven't bought a car yet if they're outside of a city.
I don't have to tell you that this trend is perhaps easiest to accomplish in Asia… a region of the world famous for healthy, fit, and long-lived people.
Of course, the local medical systems here are some of the best in the world.
A Live and Invest Overseas reader got in touch with us recently to recall his experience with the health care system in one of our top countries in the region…
What makes his story so compelling though, is Stephen had the experience of seeking medical care both in the United States (in Texas) and overseas (Thailand) for the same condition.
Here's how he describes his experiences…
"Let me give you a side-by-side comparison, Texas and Thailand," Stephen says.
"To start, in Dallas, I couldn't get an appointment for three months, because I wasn't a previous patient. In Bangkok, a doctor visit was available within 20 minutes, no appointment required.
"In Dallas, my visit was at a free-standing clinic, with two doctors on duty. In Bangkok, my visit was at a world-class medical hospital.
"In Dallas, my waiting time was almost five hours: 3 1/2 in the main waiting room and then another hour in the examination room. In Bangkok, my wait was 20 minutes (remember, this was without an appointment).
"In Dallas, after I'd seen my doctor, I went to fill my prescription. The first pharmacy told me I'd have to wait an hour. So I drove to a second pharmacy, where I had to wait 30 minutes. Total time, including driving, was 1 1/2 hours.
"In Bangkok, the pharmacy was on-site. My medication was delivered to me 10 minutes after I'd seen the doctor.
"In Dallas, the cost was US$150 for the doctor, US$50 for an 'extra services' fee, and US$150 for the medication. In Bangkok, the cost was US$30 for the doctor, US$10 for the 'clinic fee,' and US$100 for the medication.
"Bottom line, in Dallas, I spent six hours and US$350 and was frustrated the entire way. In Bangkok, it took less than an hour to achieve the same result. It cost me US$140. And I got fast service… with personal courtesy to boot."
And it's not just expats and locals that are taking advantage of the health care system in Asia…
More than 1.5 million foreigners seek medical care in Thailand alone ever year.
Elective procedures and major surgeries are significantly less expensive than in the U.S., and positive outcomes are high…
A heart bypass, for example, that would cost over US$100,000 in the United States will only cost around US$10,000 in Thailand. A total hip replacement in Thailand costs around US$12,000, yet the same procedure in the States is more than US$80,000. A simple MRI costs less than US$300, a saving of around US$700 compared to having the same procedure in the United States.
A Golfer's Paradise—


At A fraction The Cost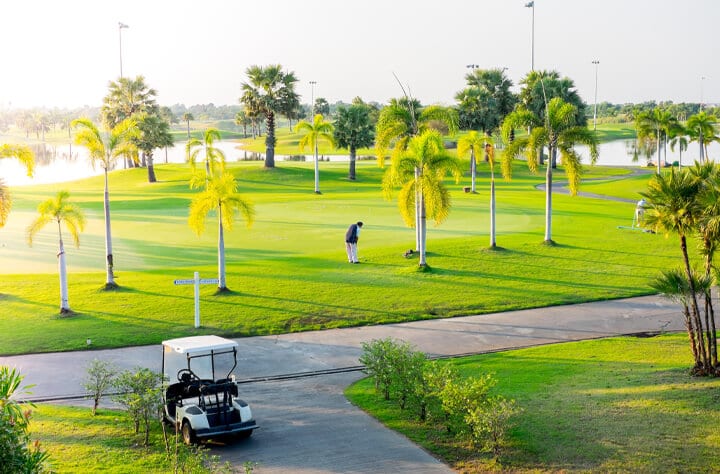 Just like anywhere else, golfing is popular passion here in Asia…
Thailand, for example, has some 250 golf courses alone.
In fact, golf is so vital to this country's tourism revenue that the government recently approved six "GQ" (golf quarantine) hotels where foreign visitors could play a round throughout their two-week isolation period.
Golf also has a place in the country's Golden Visa program. Foreigners who hold an "Elite Ultimate Privilege" visa qualify for 24 free golf or spa visits annually.
One of our favorite parts of the country is Hua Hin. This coastal resort is about 225 kilometers from Bangkok—close enough to the capital to avail of its amenities but far enough away to be removed from its chaos.
Since the 1920s, Hua Hin is the summer home of Thailand's royal family. It offers visitors and residents a wide selection of restaurants, internationally accredited medical care, and at least nine golf courses in close proximity.
Thousands of foreign investors and expats have invested in Hua Hin real estate. Around the golf courses, you'll find modern and secure gated communities. We found a 260m2 (~2,800ft2), 4-bedroom home on the grounds of Palm Hills Golf Club for the equivalent of US$163,175.
But Asia Offers Much


More Than Just Affordability…



"Affordability" is usually the first or second reason most folks give for wanting to retire overseas…
Everyone is different, but other reasons tend to include something along the lines of: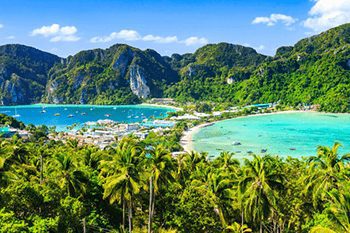 Better weather…
Beaches…
Adventure…
At this point, I think you're starting to understand that Asia aces the affordability portion of our where-to-live-well-overseas test…
But this beautiful and exotic corner of the world boasts hundreds of thousands of expats—including for all of the reasons I listed above…
Nowhere else in the world will you get so much for so little money.
Not a fan of cold weather?
The weather here is tropical, though heading higher into the mountains rewards you with crisp and cool weather.
Needless to say, you can leave your snow shovel behind.
Asia also boasts the Best Beaches In The World.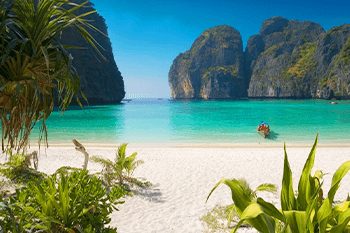 This is, of course, a subjective ranking.
However, Southeast Asia offers every type of beach lifestyle you could imagine (again, at eye-popping low prices).
And the beaches here are immaculate… some of them are things of dreams.
What about adventure?
This is an ancient land of emperors and voyagers.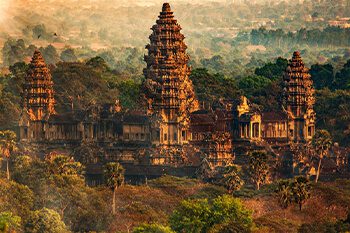 It's a place where you can stumble upon secluded thousand-year-old temples on routine hikes.
Between the history, landscapes, cultures, and cuisines, no areas on your travels around the world would be more exotic…
Yet, in the places I'll tell you about, such as the "Land of Smiles," you'll be treated better than you would back home.
And don't forget about your health… this part of the world is famous for its fit, long-lived people. That's due in large part to the popular, healthy foods you'll find here…
In fact, weight loss due to a natural change in diet and activity is often the biggest surprise perk of a new life overseas…
Take John Leech, a Live and Invest Overseas reader now living in Asia…
Born in New York and raised in the Chicago suburbs, John was a bit disillusioned with America…
"Things like the car culture bothered me, and the fact that everything was so expensive.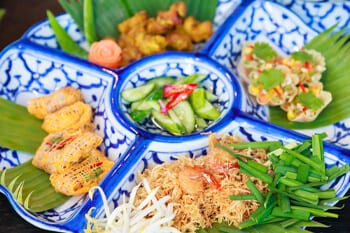 "I also disliked the fact that there was no real sense of community—particularly in the cities. People don't know their neighbors. People don't even make eye contact. I lived in an apartment in California for four or five years and I knew no one there. People were too busy to pass the time of day.
"In 2005 I visited Southeast Asia for the first time during a vacation, and afterward I had it in the back of my mind that I might like to return long-term… And that's what I did…
"I weighed 240lbs when I left the States—and I've lost 60lbs since I got here. As well as eating more healthy food, I also walk everywhere rather than drive…"
"I've Been Living The Good Life In Asia"

"I've been living the good life in Asia for 22 years. Each afternoon I walk a few hundred meters to enjoy a breath-taking sunset while I jog along the beach and then dip into the South China Sea to cool off. I grew up in Southern California. No smog here!"
— James L., LIOS reader and American expat in the Philippines
Rent From US$200 A Month


In This Quirky, French-Inspired Haven
By LIOS Editorial Director (And Part-Time Asia Expat)
Sophia Titley

As I make my way down a broad boulevard shaded by leafy cedars on either side, I regret that I'm not wearing a jacket today. Despite the sunshine and blue sky, the air is crisper than I'd anticipated.
I'm kept from turning back to my hotel by the smell of fresh-baked baguettes stacked in a window display ahead. With one of those and a cup of coffee in hand, I'm determined to continue my initial exploration of this town.
I pass estates with shuttered windows, wrought-iron balconies, and latticed gardens… all the makings of alpine chalets. Ahead of me, the spire of a Roman Catholic church juts out above the skyline, and Grand Lac shimmers in the morning light.
At first, the sensation is disorienting, but as I look up at a replica of the Eiffel Tower (about one-fourth the size of the original), it becomes downright bizarre…
Am I in small-town Vietnam or some sort of France-themed amusement park? The answer, it turns out, is a bit of both…
I'm in Da Lat.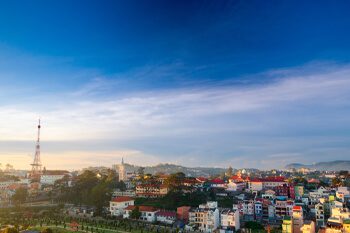 Da Lat is the resort town that the French carved out of Vietnam's Central Highlands back when the country was a French colony. Like all hill stations around the world, it served colonists as an escape from the sweat, grime, and tropical malady of the lowlands.
The French endowed Da Lat with villas, boulevards, golf courses, parks, health complexes, and more. Architectural and cultural remnants from that era remain today, casting a historic and otherworldly charm over the place.
Something about Da Lat inspires romance…
Whether it's the well-preserved past or its cool weather, misty peaks, and pine forest, love is in the air here in Vietnam's honeymoon capital.
Understandably, Da Lat's tourism organizers want to encourage that reputation and have made efforts to capture the town's natural charm. To most Westerners, those efforts are probably misguided…
They come in the form of Vietnamese-brand kitsch—swan-shaped paddleboats, concrete statues of woodland creatures, and heart-shaped everything meant for young couples to pose in front of.
While tacky, these adornments add to Da Lat's quirkiness, and it remains a fascinating place to visit.
Mainstream international tourism hasn't discovered Da Lat yet, but the word is out among expats. The small but diverse group that live here do so because it offers peace and tranquility, natural beauty, an agreeable climate, and a low cost of living.
The Lam Dong Province and Da Lat, its capital, are the garden bed of Vietnam. This province produces more flowers than any other in Vietnam and is responsible for 50% of the country's floral output. Everything from roses and marigolds to hydrangeas and golden everlastings is grown here. So, too, is produce not available in other parts of the country: coffee, strawberries, cabbage, cauliflower… Da Lat even has its own wine industry.
Vietnamese food is some of the healthiest in the world because of its heavy emphasis on fresh herbs and vegetables and avoidance of oil and dairy.
The best thing about Da Lat, though, is that it can be enjoyed at an impossibly low cost to expats…
You don't need a lot to live well here, and as people shake off outdated perspectives about this part of the world, Da Lat's reputation as an overseas retirement destination is only going to grow.
Your cost of living in Da Lat may vary depending on your lifestyle, but, regardless, it will be lower here than it is in the States. A couple can live comfortably on about US$1,000 a month.
If you eat and shop like a local, you'll save greatly. Eating at Vietnamese restaurants costs about 100,000 dong (US$4.50) for a meal for two. A grocery trip to a local market is about 500,000 dong (US$22).
Likewise, if you shop for imported goods at stores, you'll spend much more on groceries. Rent can be as low as 4,500,000 dong (US$200) a month for a small apartment on the edge of town. For a more central apartment, expect to pay between 8,000,000 and 10,000,000 dong (US$350 to US$450). Air conditioning isn't needed in Da Lat, so electricity bills are always low, and utilities are usually included in the cost of rent.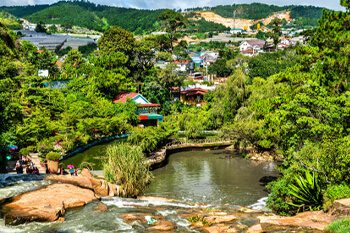 In short, life in Da Lat is inexpensive; the dong is one of the weakest currencies in the world, and the average monthly salary here starts at about US$125 a month. If locals can get by on that, an expat should be able to do quite well here. The average pension goes a lot further in Vietnam than it does back home.
If you're not planning to retire just yet, you have options, too.
Every expat we know is doing business in Da Lat, so it's possible to be an entrepreneur here. Most of the expat entrepreneurs operate cafés, restaurants, homestays, or hotels; there are also some Dutch expats involved in flower production.
At Live and Invest Overseas, we'll always let you know the pros and cons of any place we suggest—"Warts and all!"… that's our motto. Let's start with the downsides…
Da Lat Cons:
It's quiet. If you need constant stimulation and the amenities of a big city, this isn't the place for you…
Few Vietnamese people speak English. Not being able to make yourself understood might become tiresome. You'd have to invest time in getting to grips with the language…
Cultural exclusion. It's hard to form meaningful connections with locals when you can't understand each other…
Hospitals aren't great: For more serious procedures, you'll need to travel to Ho Chi Minh City…
Da Lat Pros:
It's quiet. If you're after peace and tranquility, rest and relaxation, then this is the place for you…
It's naturally beautiful. You can pursue a variety of outdoor interests here: hiking, biking, golf, gardening, etc…
Perfect weather: This is the Eastern Hemisphere's City of Eternal Spring…
The food is delicious and fresh. Reduce your expenses and your waistline just by eating out…
Low cost of living. Everything from rent to health insurance to a cup of coffee is cheaper than it is at home, and you can live very well here on nothing but your pension…
Here Are Your Top 5 Choices For


Part- Or Full-Time Living In Asia
Considering Asia, you have dozens of countries and hundreds of towns to choose from…
Lucky for you, we've done the hard work for you.
Before we get to the "thin-sliced," exact regions and towns I have in mind for you, let's review the countries we'll be exploring:
Welcome Home To The "Land of Smiles"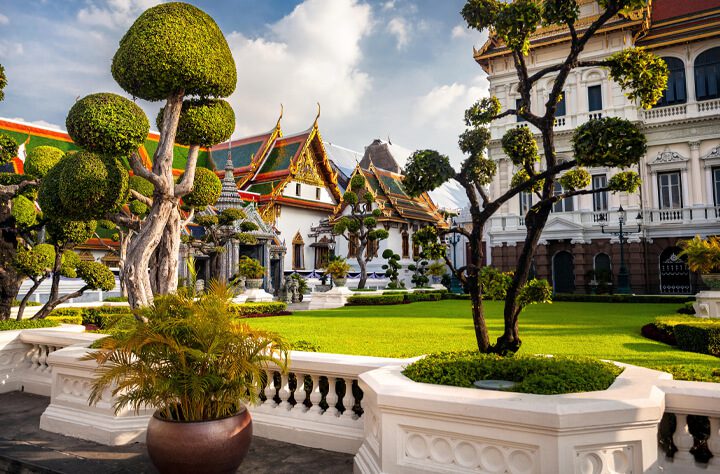 Dubbed the "Land of Smiles" for its famously friendly and welcoming locals, it's rare to find a town in Thailand that doesn't have at least a few foreign residents.
Breathtaking beaches and friendly locals are just what's on the surface. Excellent health care and easy retirement visa options have led to more and more retirees settling here every year.
And a would-be retiree would have no trouble enjoying life in Thailand… you'll find a large and established expat communities and clubs, plenty of golf courses, excellent (and cheap!) medical and dental care, and all the services and amenities that an expat could want.
Plus, the geography offers everything from misty mountains to pristine beaches.
Arguably The Cheapest Place On Earth To Live Well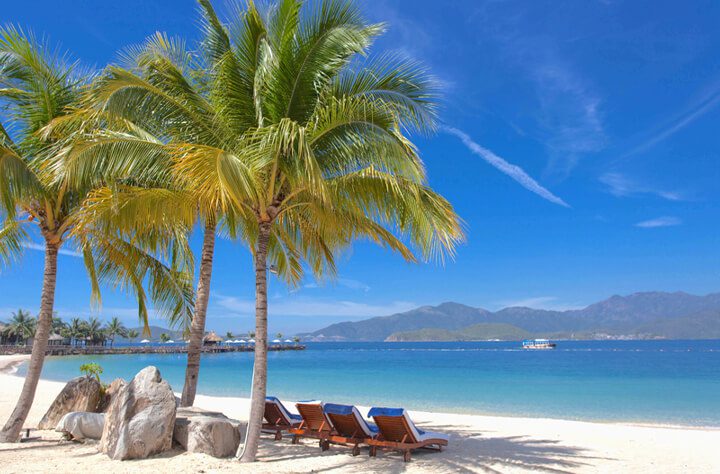 Impossibly, this land is also arguably home to world's most spectacular beaches…
It also offers cool mountain retreats, cities seething with vitality, and an especially exotic lifestyle for westerners.
Many American war vets have returned to Vietnam, and the country today boasts a youthful energy and optimism that permeates everything. It's infectious, and many of our correspondents report that it feels like they've found a fountain of youth.
Many folks head here and love it. Others complain about the hustle and the lack of Western influence… indeed, foreigners are welcomed here by both the government and locals with open hearts, but most services and daily life do not cater to foreigners specifically.
If you're in search of something totally different, Vietnam is the place to start.
An English-Speaking Beach Paradise…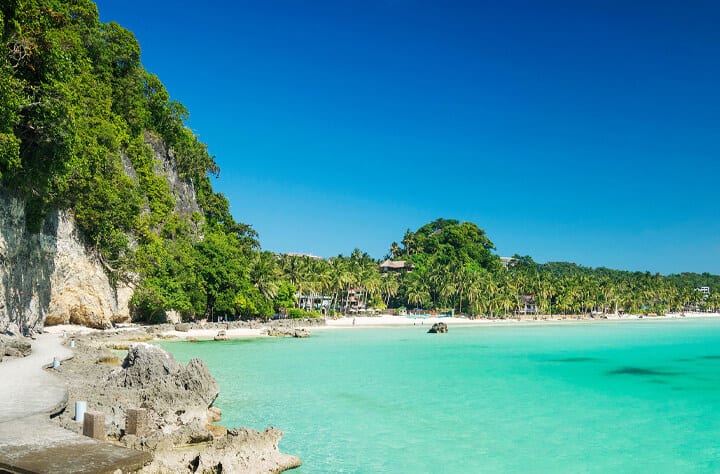 With more than 7,000 islands, you'll have a lifetime to explore this country in search of that one beach that ticks every single one of your boxes…
Colonized by the Spanish in the 16th century and by the Americans in the 20th, you'll find here everything from Spanish colonial churches to an American military hospital.
Both Spanish and English are spoken widely here, and the country is fond of North Americans. Residency is simple (and arguably the easiest in Southeast Asia), with retirement programs and an easy path to permanent residency.
More so than any other country in Asia, North Americans will feel a sense of comfort and familiarity living here.
Where You Can Live Easily On Just US$5 A Day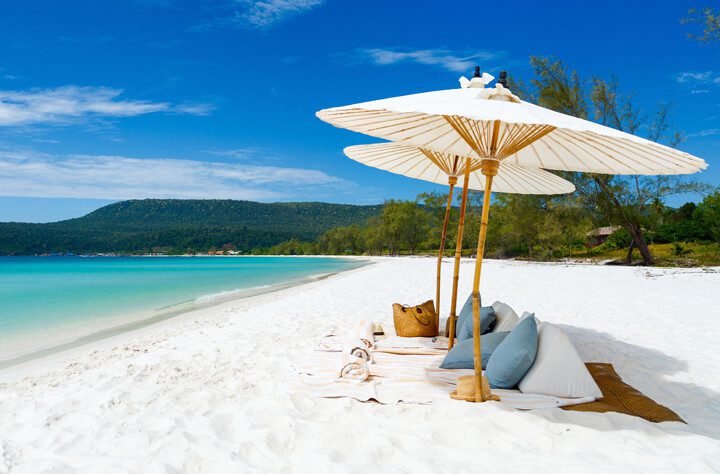 Blessed with beautiful lakes, rivers, mountains, and forests, Cambodia is home to the city known as "The Pearl of Asia."
Founded by the French in the 1920s, Phnom Penh is a vibrant mix of colonial European and Asian cultures. It's said to be the best example of French Colonial architecture in Asia and is the economic, cultural, historical, and industrial heart of the country.
The country overall is famous among adventure tourists and archaeologists for its ancient cities, but its real draw is its warm, welcoming, and infectiously optimistic people.
Americans are in luck as the U.S. dollar is widely accepted here, and anyone living here is fortunate as many expats claim to be able to live on less than US$5 a day, easily and comfortably.
You'll find stunning, pristine, white-sand beaches here to rival any in the world, but living here you'd be a pioneer… this is the least developed haven of the places in Asia we have in mind for you…
Still, English is becoming more widely spoken… more and more international schools are opening… and golf courses, malls, and resorts are being built every year.
Paradise Meets Affordability In The "Enchanted Land"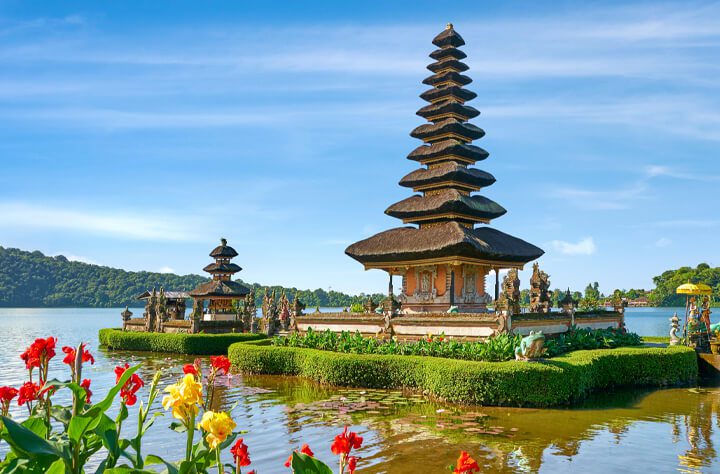 In fact, this nation is so large that we're only going to focus on one of its islands—dubbed the "Enchanted Land"—which itself has 56 cities.
This island packs in everything you expect of paradise, from coral reefs to the jungle-clad slopes of mighty mountains complete with tribes of naughty monkeys.
Best of all, you have about a half dozen different expat community areas to choose from here… from quiet and low-key (attractive to retirees) to young and raucous (where your kids or grandkids might head when they visit).
Dense jungles, remote waterfalls, countless birds and flowering plants, and a large resident dolphin population draw thousands of visitors every year.
"At last, I can use my passport!"

"Thank you all for all the hard work putting this on. This is certainly a beautiful part of the world. It was made very clear how wonderful & welcoming the local people are. That was very comforting to me."

– Steve Wall, Canada
Plus:


Two Tempting Places Not For Everyone

Overseas retirement havens can come and go depending on political changes or, more often, changes in residency visas.
Such is the case for one of our historically top havens in Asia: Malaysia.
This modern country usually welcomes foreigners with a red carpet, specifically via its Malaysia My Second Home program. However, 10-year long-stay visas and tax waivers are currently off the table due to COVID-19.
Furthermore, the word on the ground is that the government may look to replace the program completely. For this reason, I'm happy to discuss how Malaysia could be your personal Shangri-la… just know that it might become harder to live in what was once one of the easiest places to establish residency in Asia.
I'll also introduce you to another retirement haven that shares a coastline with Malaysia… but I have to warn you: it is not cheap.
In fact, Singapore is one of the most expensive places in the world to live. But what a lifestyle! Nowhere else in the world can boast such a clean, safe, and modern lifestyle.
With its cleanliness and architecture, it feels like living in a future. Again, though, it comes at a steep price.
One of the remarkable aspects of Southeast Asia's affordability is that the costs are so low that you'd never have to commit to just one place…
You could be a perpetual traveler in this part of the world—enjoying hotel stays, room service, and amenities while going from one tourist visa to the next—and still spend less than you would fully settled nearly anywhere else on Earth.
Either way, full-time or part-time, just imagine how much you could see and experience.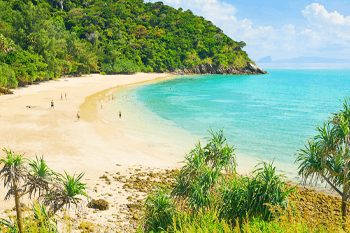 The white-sand beaches…
The exotic cultures and places…
A truly luxurious retirement, complete with maid service, beachfront living, dinners out, even a driver…
And you can afford it all.
This opportunity is simply too tempting to ignore…
Of course, you need plenty of good information and insight, and you have important decisions to make…
And, mostly, you just want to make sure you get it all right when it comes to organizing a plan here.
Let's face it… the whole thing would be very daunting—even overwhelming—if you were doing it all on your own.
But you don't have to.
Instead, you can tap into honest and current information, insights, and advice, all in one place…
Presenting our biggest and most comprehensive Asia resource: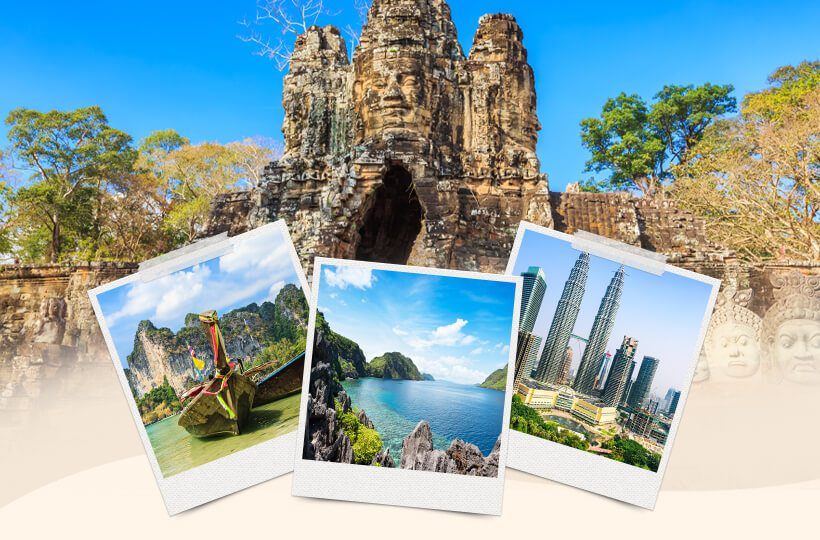 All-New:
Best Of Southeast Asia
On Demand Video Program
Discover Asia's Best And Most Affordable Places To Live
(Warts And All)
Get to know Southeast Asia's best places to live—"thin sliced" to exact places that could be your personal slice of paradise…
Via high-definition video, you'll see and hear from professionals, expats, and retirees who are already working, investing, or living in these places…
All from the comfort and convenience of your own home.
This unique program will give you a comprehensive, in-depth view of our top havens in Asia that outsiders and tourists simply don't know.
The Best Of Southeast Asia On Demand Video Program has two major objectives:
#1: To help you find out where in Southeast Asia is best for you…
#2: To give you the knowledge, support, and contacts necessary to make a move with confidence—that is, to create a plan…
This is an exclusive opportunity to get to know Southeast Asia without all of the expenses and hassles for travel.
Thanks to our high-definition video system, expert help for all things Asia is but a click away…
These videos were recorded during our most recent Asia Event, meaning you'll also hear questions from Live and Invest Overseas and, of course, answers  from our collected group of experts.
Even better, that expert group includes entrepreneurs, expats, and current retirees living in Southeast Asia… they'll show you what life is really like as a foreigner here.
The Best Of Asia On Demand Video Program will also help you:
Find the security that comes with knowing exactly how you can live—comfortably—on a budget that starts around US$870 a month…
Get to know each of your best options for living well in Asia… from near-private islands to bustling cool-weather mountain villages…
Discover where you can tap into free health care, with excellent facilities and English-speaking doctors…
Find out how you can save thousands—tens of thousands—by living in certain off-the-radar places…
See examples of comfortable apartments you can rent for less than $500 per month…
Learn where the best investment markets are… and what you can and can't purchase as a foreigner…
Whatever your agenda, you'll complete this program prepared and confident, with all of the practical matters at your fingertips.
From residency to taxes, from banking to real estate, you'll be ready to take action.
Take a look at how the Best Of Southeast Asia On Demand Video Program can work for you…
You're fully protected by my 100% Money-Back Guarantee.

"Thank You All For All The Hard Work…"

"Our minds are still reeling with all of the information presented to us. All of your presenters were very knowledgeable about their respective fields. We also enjoyed talking with other expats-in-waiting. Mike and I live in the snowy part [of] Washington State. Needless to say, we would love to spend at least our winters someplace warm instead!"

–Laura D., United States
A Wealth Of Asia Intel
At Your Fingertips…
What are the downsides of living in Southeast Asia in general… and each of the 5 countries we'll discuss specifically?
What's the best way to move money to Asia and into the local currency?
What are the benefits of the Golden Visa residency programs? Are retiree benefits available? What's required to qualify?
How can an expat get into the local health care systems?
What would life here really be like… in the expat hotspots, in big cities like Bangkok, big islands like Bali, and small islands like Boracay?
Where can you find developed expat communities?
What's required to open a bank account?
Where does it make sense today to buy for investment? What real estate is off limits for foreigners?
Where are the best beaches in the region? The best bargains?
Can I really get the things I need? I mean… how would I live without Walmart and Home Depot?
Every question you have—if there's an answer for it, the Best Of Southeast Asia On Demand Video Program covers it all.

Thanks For All The Helpful Information…"

"I am now fairly well settled in Kuala Lumpur thanks to the Asia kit that I purchased from Live and Invest Overseas! Thanks for all the helpful information."

–Praveen P.
"At The First Flurry Of Snow,
My 'Thailand Bag' Is At The Door!"
By Live and Invest Overseas Asia Correspondent Bart Walters
I first visited Chiang Mai in 2002, and it was sleepy beyond imagination.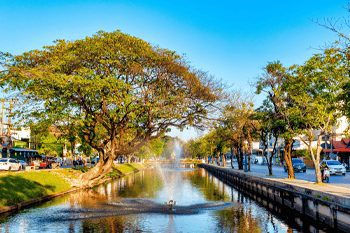 "I'm not old enough to live in Chiang Mai," was what I said back then. The frenetic city life in Bangkok still had me under its spell. The half-speed pace of the northern capital was just too slow.
Two decades later, it seems Chiang Mai and I have met in the middle. I've slowed down to a respectable pace for a 50-something and Chiang Mai has blossomed to earn its longtime nickname "Rose of the North."
Now I visit Chiang Mai quite often to connect with old friends and enjoy the relaxing pace. Sometimes I succumb to the laid-back yoga-hippy vibe and do nothing. Sometimes I head uptown to hear some live jazz. Every part of town is different. The people are friendly, the weather is perfect, and the cuisine is legendary.
The best thing of all? Nobody is in a hurry.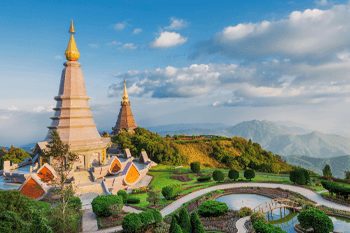 I've lived over half my adult life overseas. Chiang Mai is my top pick for anyone considering an overseas retirement in Asia.
Here are a few things that set it apart from other parts of Thailand…
1. It's not Bangkok 
With a population of just over 1.2 million, Chiang Mai is not a big city by Southeast Asian standards. Big sister Bangkok boasts 12 million inhabitants, a figure considered an understatement by folks who live there.
Chiang Mai only has a few buildings that could be considered high rise, even those are less than 30 floors. Roads are fairly good, but the popularity of Chiang Mai as a getaway spot strains the infrastructure on big holiday weekends.
The city viewed from a higher elevation looks like a collection of neighborhoods that grew into each other to fill in the river valley. Chiang Mai is pretty busy, but it's by no means Bangkok busy.
2. It's more than a vacation spot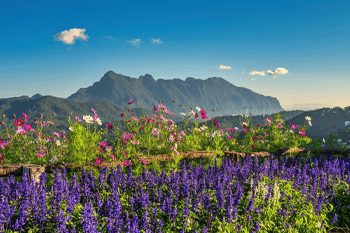 While many tourists visit Chiang Mai, foreigners living here don't have the feeling they are tourists. In the big seaside resort towns like Pattaya and Phuket, large expat populations have formed. They enjoy the permanent vacation lifestyle but will always feel like tourists.
In Chiang Mai, foreigners live all over town, they experience many different lifestyles, and they connect to Thai culture in a more meaningful way. Chiang Mai is not a "tourists-who-stayed" kind of town.
3. It's plugged in 
Many expats and retirees have chosen to live on some of Thailand's island paradises like Koh Samui or Koh Chang. Chiang Mai is the opposite of an island. Rather than suffer island-style isolation, residents enjoy total connection to the rest of the world.
Internet connections are high-speed and reliable, great roads lead in every direction, and an ever-expanding international airport is at your disposal. The overnight train to Bangkok is a trip everyone should take at least once.
Chiang Mai is plugged-in and connected to all of Asia and the world.
4. There's no big party scene 
Nobody comes to Chiang Mai for the nightlife.
Bars and restaurants close around midnight, and everything gets wrapped up before 2 a.m. There is no real red-light district, but there are plenty of friendly pubs and a surprising number of live music venues.
But if all-night go-go bars or dance clubs featuring famous DJs is your thing, Chiang Mai will disappoint.
What It Costs… And Who Comes Here
Chiang Mai is a wonderful city and you get a lot of lifestyle for your money. But it's not free. Despite what you may read on the internet, you cannot live a comfortable lifestyle consistently in Chiang Mai for US$1,000 per month. In my opinion, you can live a very comfortable life for 50,000 baht per month (about US$1,600). Retirees with a US$2,000 monthly budget could live a great life here.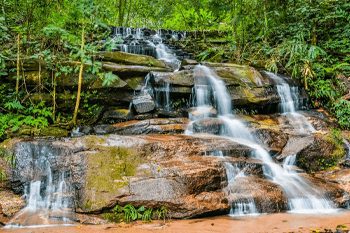 A conservative count of expats in Chiang Mai today is 30,000. They come from all imaginable walks of life… and many have reinvented themselves in their new home…
I know a stone mason that became an interior designer. I know a ship's-captain-turned-English-teacher. I know a celebrity hairdresser that owns a bungee jump concession. Diversity is what makes an expat community.
Though the majority of expats live full time here, Chiang Mai also draws the snowbird set…
Last year I met Richard and Gary, a couple of 70-somethings from Minnesota. Every year they come to Chiang Mai to wait out the harsh winter back home. "I get my Thailand bag near the door when I hear the first weather report of snow flurries," says Richard. "There's just no need to put up with 30-below."
Both of these gentlemen are motorcycle enthusiasts and spend time at one of several pubs that cater to their hobby. Chiang Mai bike week in December is the height of their winter season.
"Some people go to Florida in the winter," said Gary. "I've been to Florida… it ain't Thailand."

"Your honest, direct approach is a real service"

"What I admire is your honest, Your honest, direct approach is a real service. A lot of people have been hurt by nothing but glowing reports about offshore living from other sources. Your honest, direct approach is a real service."

–Arlean K., United States
How Smooth Can Your Transition


To A New Life In Asia Be?



Very smooth… if you're prepared and have made decisions right down to the details.
It's why we'll put at your fingertips information specifically focused on specially selected destinations…
It's why we'll "go deep" in regard to a combination of key considerations (haven-focused rather than country-wide)—taking you far beyond any touristic guidebook offerings.
And the best part of all this information?
It's not sugarcoated. It's the real deal. We give it to you straight—"beefs," "bouquets," and everything in between. Then you can decide for yourself…
The decision of "where" is ultimately yours, but we're going to do our very best to ensure you have all of the best information available in the most easily-digestible format available.
If preparation is the #1 key to success, then confidence is a close #2…
You'll get both thanks to the Best Of Southeast Asia On Demand Video Program.
You'll fully understand the order of events for actually making the move. We make sure that once you set your sights on your dream destination, you know the next steps to take toward getting there.

"This is not crazy!"

"I loved hearing stories of expats… these are people who actually walked the walk and show people like me that this is not crazy."

—Ellen Zucker, United States
If All These Folks Could Do It,


You Can Do It Too!
This program offers the warts-and-all experience from others just like you who've already made the move:
Expats already living, investing, or doing business in this country.
These people have no agenda. They've agreed to participate for no reason other than they'd like to help out fellow expats considering following in their footsteps. They receive nothing in return… have no ties to anyone (including me or Live and Invest Overseas)… and are hindered by no conflict of interest.
Our only request of them is that they tell it like it is. What you hear from these expats won't be all good. Maybe it won't even be mostly good. But it will be the real deal.
No place is perfect, and we understand that a rose-colored view does you no favors…
There's a reason these folks are in Asia. They're fans, but they're not fools.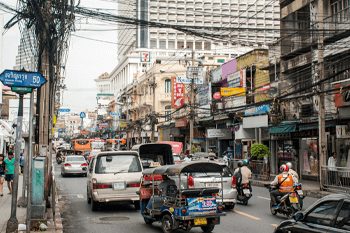 They know the good, the bad, the beautiful, and the ugly of day-to-day life and of trying to do day-to-day business in this place. They're enjoying the advantages… and they know how to manage to the downsides.
We aim to show you these downsides… so you can decide whether you can live with them too.
This truly is a one-of-a-kind program…
And we guarantee it'll save you time, hassle, and money down the road…

"I'm Thrilled..."

"It's tempting to continue living the way you've been living.
It's easy… and it can be very frightening to think about creating a whole new life for yourself in a foreign place.
All I can tell you now is that I'm thrilled… it has been one of the most satisfying experiences of my life."

-Jay S., United States"
Here's what's included in your

Best Of Southeast Asia
On Demand Video Program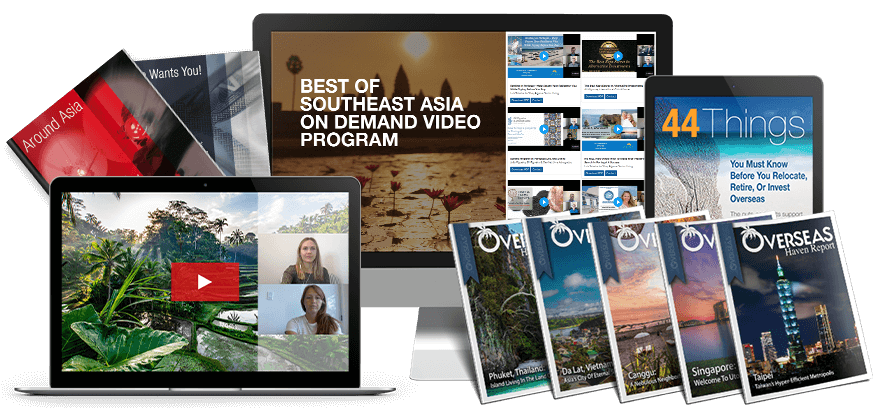 My Best Of Southeast Asia On Demand Video Program has been designed to give you the firsthand, on-the-ground information that you need to make the right decision about investing and living here.
And, whatever lifestyle you're looking for—in the mountains, villages, cities, or at the beach—we'll have experienced expats on hand to show you what life is really like when you live in the Far East via:
22 High-Definition Video Courses
These cover every aspect of living and investing in Thailand, Vietnam, Cambodia, Bali (Indonesia), and the Philippines, including:
The top regions for lifestyle or investment… the best beach towns… the most popular rain forest enclaves… and how much you should expect to spend to rent or buy a home in each one…
A full rundown on everything from the property purchase process to how to ship your household goods…
Where in these havens you can tap into affordable health care, and what to do if you have serious pre-existing conditions…
Lessons learned from both the good and the bad experiences of resident expats who were once just like you…
And much more… including bonus coverage of Malaysia and Singapore—two countries that offer a high quality of life but certain challenges for those who want to live in each full time…
"Around Asia—On The Trail Of Adventure In The World's Most Affordable And Exotic Places To Spend Time"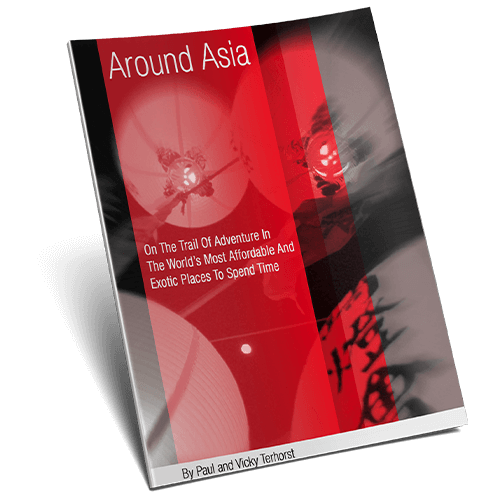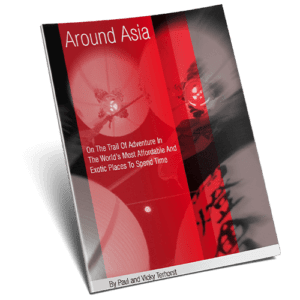 This witty and insightful traveler's handbook offers you a fully-illustrated guide of firsthand experiences and invaluable from-the-scene intelligence from across all of Asia.
Visa Guide: "Asia Wants You! Your Guide To Asia's Most Retiree-Friendly Shangri-las"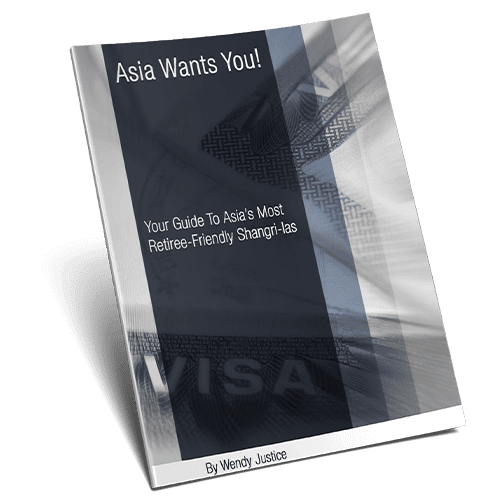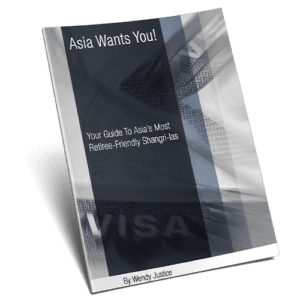 This is a complete guide to residency in the most welcoming Asian havens, comparing and contrasting the pluses and minuses and detailing how to make each of these beautiful and affordable countries your new home.
5 "Thin-Slicing" Overseas Haven Reports
No need to look for a needle in a haystack…
One of the most useful aspects of our coverage is our "thin-slicing"…
For, instead of suggesting a giant country with countless options, we dig down to specific towns and regions that could be perfect for you so you don't have to spend time and hassle reviewing underwhelming or problematic destinations in a country.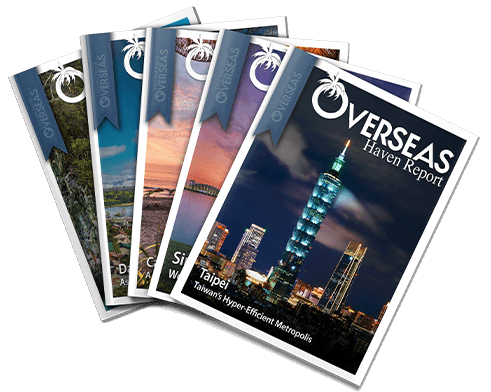 In these Overseas Haven Reports, we'll focus on:
Phuket, Thailand
Da Lat, Vietnam
Canggu, Bali (Indonesia)
Singapore
Bonus Coverage: Taipei, Taiwan
Inside each report, you'll find a comprehensive and full-color look at a safe and welcoming town or region…
Including residency and cost-of-living information, firsthand, real-life expat experiences, insights, and recommendations, plus photos, videos, maps, and more…
Webinar Recording On "Eat Pray Love" Haven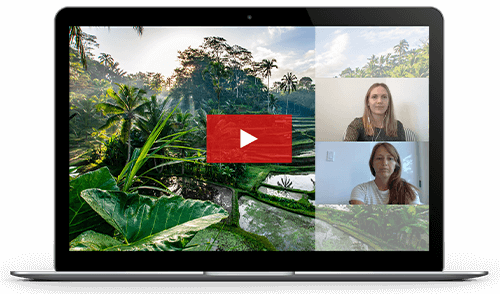 Continuing on that "focus" idea, this webinar features a question and answer session with our expert in Ubud, Bali, Indonesia.
Ubud is Bali's cultural heart—a center for art, craft, and dance since the late 19th century. Today, it's as "on trend" as ever, with innovative architecture, some of the finest artisan crafts in the country, and a competitive culinary scene.
It has also become a center for mindfulness, meditation, yoga, spas, and relaxation-focused resorts…
It's why this popular haven was featured in Julia Roberts' movie, Eat Pray Love…
"44 Things You Must Know Before You Relocate, Retire, or Invest Offshore"
This dependable report offers up the nuts-and-bolts support you need to plan your adventures overseas with confidence…
Learn everything from how to manage your credit cards to how to stay in touch with friends and family back home.
You'll Love This Program… Or It's Free!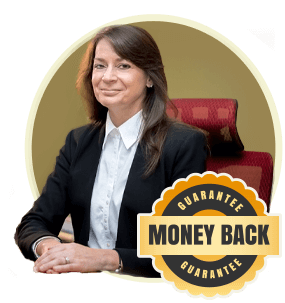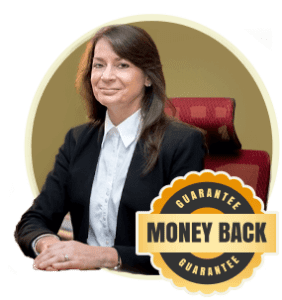 This is the only program of its kind to help you consider, compare, and contrast Southeast Asia's best places to live as a foreigner…
We're going to help you develop an actionable plan so you can follow through on your move in as little as 12 months or sooner.
Most important, we'll introduce you to our trusted contacts who can support you through every step of your journey.
This is your best shot at finding the life you want in a land where you can live like a king (or queen) every day…
However, if, after taking a look at the program, you don't agree… no problem.
Like everything we publish, it comes with our no-hassle money-back guarantee.
We'll refund your money 100% no questions asked, if that's what you want.
Now, you have nothing to lose and a new and exhilarating life to gain…
Let's get started!
Sincerely,

Kathleen Peddicord
Founding Publisher, Live and Invest Overseas

P.S. This is the only program of its kind to help you consider, compare, and contrast Asia's best places to live as a foreigner…
We're going to help you develop an actionable plan so you can follow through on your move in as little as 12 months or sooner.
Most important, we'll introduce you to our trusted contacts who can support you through every step of your journey.
This is your best shot at finding a Rolls Royce lifestyle on a Dodge Dart budget…
I urge you to take it.

"Thank You All For All The Hard Work…"

"Thank you all for all the hard work putting this on. This is certainly a beautiful part of the world. It was made very clear how wonderful & welcoming the local people are. That was very comforting to me."

–Steve Wall, Canada
"Thanks For All The Helpful Information…"

"I am now fairly well settled in Kuala Lumpur thanks to the Discover Asia kit that I purchased from Live and Invest Overseas! Thanks for all the helpful information."

— Praveen P.
"Your honest, direct approach is a real service"

"What I admire is your honest, Your honest, direct approach is a real service. A lot of people have been hurt by nothing but glowing reports about offshore living from other sources. Your honest, direct approach is a real service."

— Arlean K., United States
"This is not crazy!"

"I loved hearing stories of expats… these are people who actually walked the walk and show people like me that this is not crazy."

— Ellen Zucker, United States
"I'm Thrilled…"

"It's tempting to continue living the way you've been living. It's easy… and it can be very frightening to think about creating a whole new life for yourself in a foreign place. All I can tell you now is that I'm thrilled… it has been one of the most satisfying experiences of my life."

–Jay S., United States
"Very Well Organized"

"I just wanted to let you know how much I enjoyed the program.
Very well organized and more information than I ever expected."

— Dave D., United States