Lief, Send Me My
Passport To Freedom Program Now!
 I'm ready to live better for less (even tax-free) and enjoy special perks, privileges, and peace of mind…
My Passport To Freedom Program comes with the largest bundle of information on residency and second passports available anywhere.
It's a unique collection of e-books, quick reference guides, and insider handbooks…
Guides On Residency
6 Residency Havens That Roll Out The Welcome Mat..
The World's Easiest Residency Options Compared…
All The Ways To Stay—A Residency Primer…
Your Golden Ticket: Europe's Golden Visa Options…
Living Full-Time In Southeast Asia…
The 29 Best Places In The World To Obtain Residency And Second Citizenship…
Guides On Second Passports
Got A Grandparent? Get A Passport—9 Countries That Offer Citizenship Through Ancestry…
How To Get A Second Passport In 183 Days…
What You Need To Know About Black And Gray Market Passports…
Handbooks With Tips And Tricks
Speed Up Your Residency By Skipping The Background Check—Top 5 Countries Where You Can Do Just That…
DIY Your Visa—How To Handle Residency Without A Lawyer…
Documenting Your Journey—Everything You Need To Begin Your Residency Process…
COVID-19: Residency And Second Passport Restrictions And Opportunities…

NEW: "Plan B" Crisis Kit
Upgrade Now Available!
For a very limited time, I can also UPGRADE today to include Lief's two intelligence services, Simon Letter and Global Property Advisor… for only US$70 more.
These are services that cost about US$100 or more each, but I can get BOTH of them today for only US$70 when I purchase my Passport To Freedom Program.
Even better, I'll instantly receive the new-member Welcome Package for both services, which include 3 to 4 members-only e-books on investing, protecting your wealth, legally avoiding taxes, and much more.
To get this UPGRADE deal, all I need to do is choose it below when ordering…

No-Questions-Asked,
100% Money-Back Guarantee
You'll Love It… Or It's FREE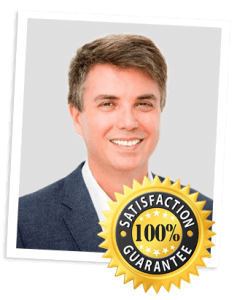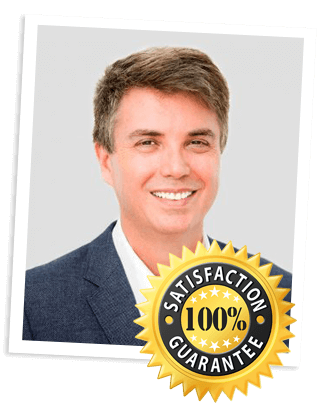 I guarantee that these front-line intelligence services are the most straight-shooting, tell-it-like-it-is tools available today for their respective topics.
But… if you don't feel that the Passport To Freedom Program delivers the information you need or want… no problem—simply ask and you'll get a 100% refund.
If you take me up on the Plan B Crisis Kit Upgrade, you'll get the same promise. If you're unsatisfied with either or both, your subscription(s) will be canceled and you'll get your money back immediately.
No questions asked.
Otherwise, if you enjoy the services provided by your Plan B Crisis Kit Upgrade, you don't need to do anything. Furthermore, you'll be enrolled into our auto-renew program which will bill you 365 days from today… US$147 for Global Property Advisor and US$97 for Simon Letter. You can cancel any time, and any unwanted charges will be refunded immediately.
Once again, you have everything to gain and nothing to lose today…
If you're disappointed in any way, I'll refund 100% of your money.
Access to everything you've ordered is yours to keep forever, no matter what.

Today's limited-time upgrade deal is the best price we've ever offered for these resources… you'll get:
The entire Passport To Freedom Program, complete with the 13 e-books and guides listed above…
1 full year of Global Property Advisor
Membership comes with additional e-books:
The World's Top 5 Property Markets For U.S. Dollar Holders…
Expert's Guide To Buying Property Overseas…
Discounted Property Buys: The Bright Side Of The COVID-19 Crisis…
1 full year of Simon Letter
Membership comes with additional e-books:
My 5 Favorite Offshore Jurisdictions…
6 Strategies for Bulletproofing Your Financial Future…
6 Drop-Dead Simple Foreign Bank Account Destinations…
My 4-Part Bug-out plan…
Again, you'll get it all today for just US$149.
No strings attached, but you must act now to get this Upgrade deal before this offer expires…
This all-important bundle of resources is available right now in our bookstore for US$149.
However, thanks to today's deal you'll get ALL 13 e-books and guides included in the Passport To Freedom Program: The World's Top Havens For Residency, Citizenship, And A Second Passport…
For only US$79.
That's the lowest price ever offered for this one-of-a-kind program, and yours when you act quickly today.
Get your Passport To Freedom Program now for only US$79…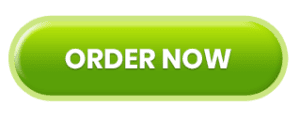 No Shipping & Handling Fee – All of the resources and services above are electronic publications, delivered straight to your email inbox.

Furthermore, for 1 year from the date of your purchase, we will send you any revised, edited, or expanded editions at no additional charge.

US$0.00
Reach us with questions and comments at 
CustomerService@liveandinvestoverseas.com 
or by phone, toll-free from the United States, at 1-888-627-8834.
Copyright © 2008-2022 Live and Invest Overseas™, Founding Publisher Kathleen Peddicord