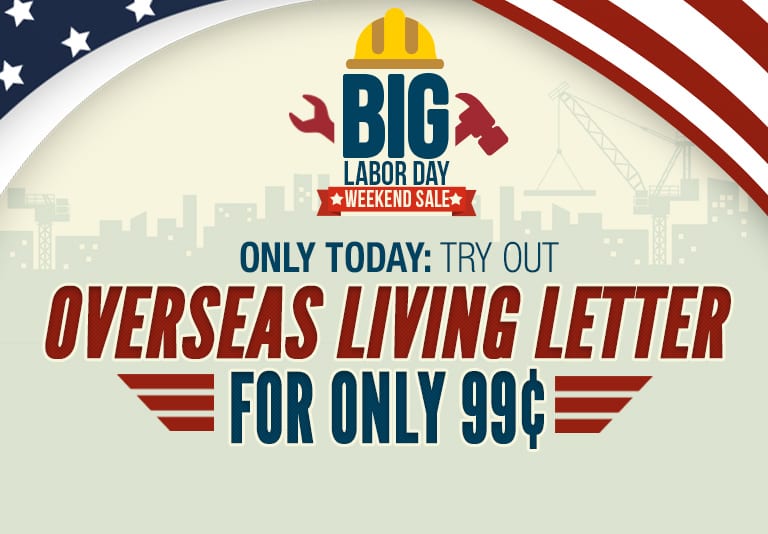 For the next 24 hours, our Big Labor Day Event is your chance to try out Overseas Living Letter, our guide to help you find the best overseas living location, for only 99¢.
Overseas Living Letter is the world's best resource on the cheapest, safest, friendliest destinations… best weather, best infrastructure, best health care… most tax-advantaged and most foreign resident-friendly havens… from Argentina to France to Vietnam.
And, right now, you can access it all for only 99¢…
Start My 30-Day Trial Subscription
For Just 99¢

Begin your 30-day trial to
Overseas Living Letter,
and you'll get:

12 full issues of Overseas Living Letter delivered to my email inbox—1 per month.
Special Bonus #1: The Live and Invest Overseas Annual Overseas Retirement Index—a bumper report every year…
Special Bonus #2: Five Fun Ways To Get Paid To Travel (Working As Little As 3 Hours A Week)
Special Bonus #3: 7 Passive Income Opportunities To Help Grow Your Nest Egg And Fund Your New Life Overseas
Discount on Live and Invest Overseas events. As a subscriber to Overseas Living Letter, we'll take $50 off the cost of registration for any of our events. If you are not familiar with our conferences let me tell you—they are the place to be if you want to know all there is to know about a particular country. You'll learn more about the conferences inside Overseas Living Letter.
Shipping & Handling — Overseas Living Letter is an electronic dispatch, delivered straight to your email inbox each month. There is no shipping and handling fee.
Start My 30-Day Trial Subscription
For Just 99¢

Overseas Living Letter—Kathleen's Personal Guarantee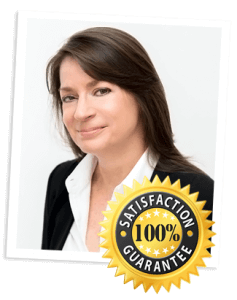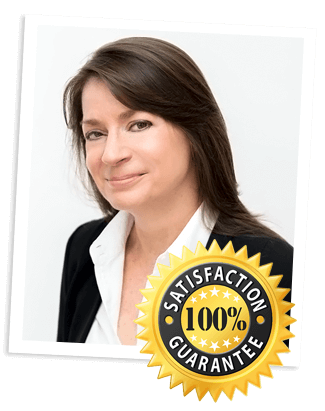 I guarantee that my overseas-living-intelligence service—delivered monthly via email—is the most straight-shooting, tell-it-like-it-is report available about the best-value destinations on the planet for living and investing abroad.
But if you don't feel Overseas Living Letter delivers the kind of make-your-nest-egg-last-forever opportunities you're looking for, you can cancel at any time. If you do, I'll promptly reimburse you for any issues remaining in your subscription. No questions asked. The Bonus Reports are yours to keep, no matter what.
And, if you love the service, as I know you will, simply do nothing. We'll automatically enroll you into a full 1-year subscription and bill your same credit card just $36.
You can cancel anytime you like, and any unwanted automatic recurring charges will be refunded immediately.
Click the button below to begin…
Start My 30-Day Trial Subscription
For Just 99¢