Yes, Kathleen,
Please Send Me My Free Copy Of
Your Newly Updated Book
How To Retire Overseas:
Everything You Need To Know To
Live Well (For Less) Abroad.

In this 330-page book, I'll discover:
The 14 most important factors to consider as I search the world for my ideal new home…
How I can create a smart budget for my new life overseas (plus sample budgets for the world's top havens that I can refer to)…
The 3 cheapest places in the world to live a good lifestyle…
The 3 best places to retire to the beach…
The best place in the world to run a business…
The 4 top places to go for good weather year-round…
The 3 best places to go where I'll find an established expat community—and the 2 best places I can avoid learning a new language…
3 places that roll out the red carpet for foreign retirees (in one of these, I can be a "retiree" from just 18 years of age)…
Opportunities for me to earn an income in my new home (working as little as 4 hours a week)…
How I can save thousands of dollars on my tax bill every year…
And lots more…
Please send me a copy of "How to Retire Overseas: Everything You Need to Know to Live Well (For Less) Abroad", so I can be on my way to living the good life—in 12 months or less…
Along with my copy of the book, please send me my free bonuses.

My package includes: 
How to Retire Overseas: Everything You Need to Know to Live Well (For Less) Abroad (a $16 value)—my free paperback copy. (Please note that delivery could take up to 2-4 weeks, depending on your location.)
Bonus #1: Most Frequently Asked Questions Related To Living And Investing Overseas (a $9.95 value)
Bonus #2: The 4 Best Places To Retire Overseas Right Now (a $39.80 value)
Bonus #3: Two-month complimentary subscription to Overseas Living Letter—Kathleen's paid newsletter that includes an in-depth, insider report on a new location each month, plus detailed, itemized budgets, expat interviews, sample property listings, and opportunities to earn income anywhere in the world.
I'll get all these resources for the super-low price of $4.95 (the cost of shipping my copy of the book). 
And, if I enjoy my two complimentary issues of Overseas Living Letter—and wish to continue reading insights from Kathleen and her on-the-ground correspondents each month—I don't need to do anything…
After 60 days, I'll be automatically enrolled as an Overseas Living Letter reader and be billed $36 for the remaining year. Should I continue my subscription after this first year, I'll be automatically renewed at the lowest current renewal rate of $36. This means no chance of interrupted service, and guarantees me the lowest available price.

NO RISK! THIS ALL COMES WITH KATHLEEN'S PERSONAL GUARANTEE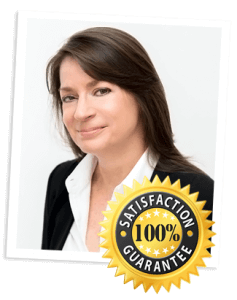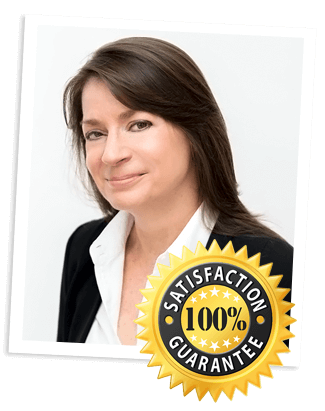 I guarantee that my front-line intelligence service—delivered monthly via email—is the most straight-shooting, tell-it-like-it-is subscription service available about the best opportunities for living and investing (and generally enjoying the best possible experiences) in the world's top overseas havens.
But if you don't feel Overseas Living Letter delivers the kind of make-your-nest-egg-last-forever opportunities you're looking for, you can cancel at any time. If you do, I'll promptly reimburse you for any issues remaining in your subscription. No questions asked. The Bonus Reports and my book are yours to keep, no matter what.
In addition, by subscribing today, you lock in the lowest subscription rate possible. When you subscribe, you will be enrolled in our auto-renewal program, which guarantees the current low price for as long as you continue with your subscription. You can cancel anytime you like, and any unwanted automatic recurring charges will be refunded immediately.

NOTICE: Offer currently valid for U.S. addresses and P.O. boxes only.
Reach us with questions and comments at 
CustomerService@liveandinvestoverseas.com 
or by phone, toll-free from the United States, at 1-888-627-8834.
Copyright © 2008-2022 Live and Invest Overseas™, Founding Publisher Kathleen Peddicord