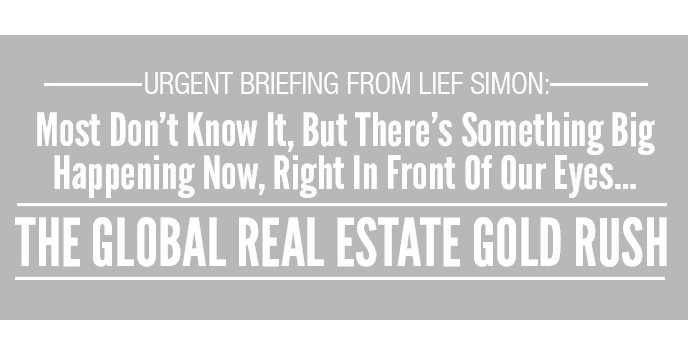 In Specific Markets All Over The World,
Money Is Being Made… And New, Exciting Lifestyles Are Being Born At The Same Time…
You Can Invest Globally Without Ever Leaving Home…
Or You Can Trot The Globe Scouting Your Next Bargain Property, One The IRS Doesn't Even Want To Know About…
This Is Your Perfect Storm Of Opportunity…
And The Biggest Gains Go To Those Who Get In Now…
The Rush Is On…
Fellow Investor,
There's gold in them thar hills.
How wealthy do you think these fellas' families would be now if they'd bought real estate in San Francisco instead of panning for gold…
In 1848, three hundred thousand people moved into Northern California to strike it rich finding gold. Many did—most did not.
You've probably heard the stories… how most gold prospectors went broke. Some even died.
But there's a surprising outcome of the Gold Rush that most don't understand.
The Gold Rush grew San Francisco to be the largest city west of the Mississippi.
And it remained the largest city until 1920 when L.A. overtook San Francisco.
Here's what's important for you to understand…
The Real Gold Is In The Real Estate
The Gold Rush started San Francisco's housing boom. And it remains the 7th most expensive real estate market in the United States today.
I'd bet the families of these prospectors wish their ancestors would have bought real estate instead of panning for gold.
Don't get me wrong…
I like gold… and the stories of the California Gold Rush.
But for making money with ease and virtual certainty, I'll take real estate any day.
I've always managed to do well investing my money in properties around the world… even in tough times.
It hasn't always been easy.
But today—and for a short window of time—it's like shooting fish in a barrel.
In fact, I've been waiting for times like these my whole life.
A robust U.S. dollar, markets in crisis around the world, an aging middle class, and more...
…all collide to make this the absolute best time in history to invest in property outside the United States.
Fortunes can be had in real estate because of one amazing weapon…
It's your global property investing silver bullet... leverage.
Leverage cuts both ways… and it can cut you in half if you're not careful.
It's never been a better time to invest in real estate… plus, unlike most investments, you can actually use and enjoy property…
But with real estate, done right, the risk is negligible.
Unlike risky investments like options, this is good leverage. There's a hard asset to back up your investment and secure your money.
Just to be clear…
When most people hear the word leverage, they immediately think of buying real estate with no money down.
That's not what I'm talking about here.
Leverage is anything that gets you more out for less than you put in.
Buying a home overseas with 5% down is leverage.
But so is 50% down… and that's far more responsible—and far more realistic in many countries around the world.
As you'll see in a moment, leverage can mean many different things…
Your strong U.S. dollar is leverage—especially in markets of opportunity, and specifically within Latin America. Even in Europe, where the euro has recently made gains, the dollar remains a robust and stable option.

In fact, your dollar goes 25 to 30% further in many markets than it did just a couple of years ago.


Investing in a crisis market gives you leverage—you'll get amazing deals by taking advantage of artificially low property values…

…and profit huge when these markets rebound (the trick is knowing which crisis markets to jump on—and which to avoid like the plague).


Using money inside an IRA to purchase foreign property gives you tax leverage—it may be possible to grow your own real estate empire tax-free.


Using a line of credit to purchase foreign property gives you leverage—you can invest at near-zero interest rates instead of the significantly higher rates charged by banks in most foreign countries.
Leverage comes in many different shapes and sizes… all good when used carefully.
Truth is…
Americans have never had more leverage on the global property scene than they do today…
You can't afford to miss this.
There's still time...
But like the California Gold Rush, the window will close sooner rather than later.
I don't want you to miss out on the easiest, most enjoyable, most lucrative wealth building opportunity of our lifetimes.
It's that important.
That's me… Lief Simon. I've been making money investing in property around the world for more than 20 years…
That's why I am writing to you today…
My name is Lief Simon.
For me, global real estate investing is like shooting fish in a barrel.
There's never been a better time to start your overseas property portfolio… or to grow one you've already started.
If you're still invested in the stock market, you might wonder… why real estate?
6 Reasons To Invest In Real Estate
If you've followed me at all, then you know I love real estate. And that I'm not a fan of the stock market.
At all.
This is for 6 main reasons...
Here's The Reality…
Along with my wife Kathleen, I have a growing portfolio of real estate in a variety of countries.
I keep all of the details of my properties in a massive, complicated spreadsheet that drives Kathleen nuts.
I can't tell you exactly which countries I own property in—or how many properties I have in each—without checking my spreadsheet.
But I know this…
Thanks to investing in offshore real estate, we own retirement property in 4 countries.

We'd be overjoyed to spend our golden years in any of these.
We've been able to travel the world for fun and profit… much of our adventure taken tax-free.
And we've been able to accomplish all of that without the same advantages you have today…
Multiple ripe markets in crisis where bargains abound…
High speed internet… logistics are easier than ever before…
Tax deferral or elimination vehicles…
And more…
It's incredibly hard to contain my excitement for you.
This the best time in history to begin investing in real estate overseas—or to expand your portfolio if you've already begun.
But don't let me get too far ahead of myself….
A Gold Rush That's Fully Customizable
I realize (with Kathleen's help) that not everybody is like me. You may not want to have dozens of properties all around the world.
You might simply want a second home in paradise… whatever that means to you.
I hate the beach.
You might love it.
I like the city.
You might want to be up in the mountains.
That's what's great about the Global Real Estate Gold Rush… you can build whatever kind of investment strategy and lifestyle that you want.
You can follow my lead and go big.
Or, just find your place in the sun.
Let me ask you…
Aren't you just itching to get in this game?
To boost your retirement fund and your lifestyle at the same time…
To have incredible fun while doing it… and defer or even eliminate taxes in the process…
The key is just to get started now… before it's too late…
Now's the time.
It's never been easier…
And even better, I'm going to guide you every step of the way.
Hang on to your hat…
I'm about to show you how to Strike Gold in the biggest Gold Rush in history.
Introducing…
Global Property Advisor…
Your Overseas Real Estate
Deals-On-A-Platter Advisory Service
Here's how it works…
I'm constantly scouting out the best investing deals around the globe.
I'm not looking to buy, rehab, and flip—or anything crazy like that.
Here are the types of deals I look for…
In many developing nations the middle class is exploding rapidly… presenting once-in-a-lifetime opportunities for profit…

Turnkey rentals in markets with rapidly expanding middle classes—places most investors would never think to look… and where you can still get in for a song.

And you'll not only cover your expenses, you'll make a solid rental yield too.

These markets are undergoing significant changes that happen but once in a lifetime… true wealth will be made. ....................................................................................................................................



Organic produce is a $35 billion industry… I've created exclusive and unique ways for us to secure a piece of that wealth…

Turnkey active agricultural investments—at the moment, specifically anything organic, where a one-time small investment reaps 17% annualized returns for the next 20 years.

And even better… management is handled by somebody else, your only chore is to collect your share of the income from the sale of the product.

Oh… and if for some reason the investment stops
being productive, I make sure I own the underlying asset as well… the land—and you should too.
....................................................................................................................................



I've been in this business a long time…
I take a conservative strategy that helps double my capital every 5 or so years…

Pre-construction deals—where you can buy in with as little as $50,000.

Even better… it's not hard to buy these deals in the "path of progress" and make a fortune down the road.

Or if waiting is not your thing then you may want to cash out before the project is even complete for sizable profit… and move on to
the next amazing deal.
....................................................................................................................................



Investing in property abroad really is an exciting and adventurous way to make a nice profit… the views aren't bad either…

Residency plays—having residency in a foreign country can make good sense.

You may want to retire there eventually.

Or you may just want a safe place to go if you ever need to get out of town fast.

Not many people know that you can gain residency in desirable countries with just a small investment.
....................................................................................................................................
And often… all the time actually… I find these great deals like these and I publish them in Global Property Advisor.
My advice works, too...

As you can see, investing overseas is incredibly lucrative… and fun.
But, it's important that you understand…
As a subscriber, you don't have to invest in every deal of course.
You get to pick and choose.
Some subscribers invest in every other deal I show them.
Others are still waiting to pull the trigger on their first one.
It doesn't matter.
That's the beauty of Global Property Advisor… it alerts you to a huge variety of possible deals.
Odds are, one's right for you.
It gets you in on the global property investing game—but it's completely up to you which investments you make, if any.
Either way…
You should know… I don't just pick any real estate investments either—the vast majority don't make the cut.
The investments I show you have to make sense…
I only present rental properties that my due diligence shows will have sufficient yield based on realistic occupancy numbers. I shoot for a minimum of 5 to 8% net. Often much more but this is the minimum.


When writing about agricultural deals, I only present those that are virtually guaranteed to produce income AND where the underlying land is an investment in itself.


I only present pre-construction deals that are in the right markets and the right areas… path of progress is extremely important here.


I only present deals that are turnkey—deals that run themselves so you don't need to be involved (although you're typically welcome to if you like).


I only present deals that are easy-in… the barrier is low on these deals because I want everybody to be able to get in…
That should give you a good snap-shot of the types of deals that you'll discover inside Global Property Advisor every month.
Each and every month.
Allow me to show you some recent deals available to subscribers…
Sample Passive Income Opportunity #1—
Fully Managed Vacation Rentals In An
Overlooked, Prime Caribbean Haven
Imagine owning a second home in the sun… near—or even on—the beach.
Now imagine having somebody else pay for it!
That's exactly what can happen when you buy right, in the right areas.
In fact, in this little-known, fun-in-the-sun destination, rental demand outstrips supply, even in the "off" season.
European influence—including fine restaurants, food markets, bakeries and more—await you in your little slice of paradise.
And while a tropical paradise has its appeal, this opportunity makes perfect sense from a numbers standpoint too…
You could be right on the beach for anywhere between $2,500 per square meter—on the high side… and as little as $1,000 per square meter on the low side.
Here's what some of my readers have decided to do…
This opportunity offers a little bit of everything…
a ripe and expanding marketplace, attractive ROI, and a chance for you to enjoy a piece of paradise yourself…
Finance a small amount of the investment and use their self-directed IRA for the balance, so any capital gains you make are tax-deferred or even tax-free.
The government here has even waived property taxes on this particular investment opportunity for 15 years recently, making this an even better bargain.
My readers are simply going to rent the place out as a vacation rental.
This development has management in place… they'll handle getting the place rented,
looking after the guests, and more.
And with a conservative 50% occupancy rate, investors will yield 9.6% on this property, annually, after all expenses.
When it's all said and done, the rent will cover the financing and line of credit payments (from the self-directed IRA)—and then some.
AND…
They'll reserve 2 weeks for themselves every year to enjoy paradise before retiring there in several years.
Talk about a win-win.
Hands off investment income plus a lifestyle opportunity to boot.
When you become a subscriber to Global Property Advisor, deals like these are the rule rather than the exception.
And vacation rentals are just the tip of the iceberg…
Sample Passive Income Opportunity #2—
A Brand-New Agricultural Investment
In Panama
If you've followed my writing recently then you're probably sick of hearing about the mango plantation I and many of my readers invested in.
I couldn't help but to bang the drum on that particular investment…
It provided an opportunity for 17% annual cash-on-cash return, passively.
What's really cool is that even though mangoes are in super high-demand, the investment to get in was actually secured by the land underneath the trees, which is in the path of progress for this area of Panama.
In other words…
All things point to mangoes being a great, secure investment… but in the event that something goes wrong, the investment won't go to zero because it's tied to the real estate.
I'm happy to report that I've discovered a very similar deal…
No, it's not mangoes. But it's another, equally impressive turnkey agricultural investment.
It has very similar profit projections… 17% annual returns for the next 20 years. And just like the mango farm, your investment is secured by the real estate underneath.
The thing is…
Mangoes are an amazing growth market right now. But this new opportunity looks even bigger to me.
And while I am banging my drum on this opportunity now, I'm doing so quietly… and only for my Global Property Advisor subscribers.
Here's another…
Sample Passive Income Opportunity #3—
Preconstruction In A Booming
Up-And-Coming Market
Half of the population in this country is living in substandard housing for a variety of reasons.
As an investor, that means that you might want to get in on pre-construction deals here, because the completed projects are going like hotcakes.
This economy in this market is very strong too—growing rapidly every year, so you're getting in at the beginning of a very profitable ride.
You can get in around $1,000 per square meter, and expect yields of up to 15%.
Even better…
For this particular deal, there's financing in place. You can get in with as little as a third down.
Want to pay all cash? Then the developer will kick in a 5% rebate off the already low price.
Good news all around here.
You can still get in today… but you have to be a Global Property Advisor to get the full details.
Now let me tell you exactly what you get when you become a subscriber…
Your 90-Day Risk-Free Test-Drive of
Global Property Advisor
I'm not asking you to commit to Global Property Advisor today… I'm asking you take a look at it for 90 days… to give it a shot and see if it's for you.
Here's what you'll get for your 90-day test-drive—and beyond should you wish to remain a subscriber…
Your monthly issue of Global Property Advisor. The publication is digital and will be delivered to your inbox immediately each month.

Each issue is chock-full of overseas investing advice.

You'll get tips and tricks on things to look out for, which markets are white-hot and where the easiest residency plays are.

Of course each issue will also bring you the latest investment deals… many of which are turnkey.

And many of which you can get in on for just a small investment.



Instant property alerts. Often we have new and exciting real estate deals presented to us that we want to let you know about right away.

These can't wait for the monthly issue so we'll send them to you instantly via email.

That way, even if there are only a few units available, you'll be able to jump on the deal right away.

After all… if you've been waiting for the perfect investment deal, you won't want to wait until the monthly issue comes in only to find out that the deal is sold out.



Guaranteed best pricing and terms. I won't bring you deals that you can go out and get on your own cheaper.

You'll get the best pricing and financing terms possible.

That's the beauty of having this like-minded group of subscribers.

Although we're not pooling these deals together, there's still strength in numbers.

And the developers respect that by offering the best terms.



Access to my personal Rolodex. Real estate can be complicated, especially overseas.

You'll need lawyers, accountants, and probably an offshore corporation.

Sounds scary. But it's not.

Especially when you have access to massive—and expanding—rolodex of professionals in every country we recommend investing in.


Scouting and deal making trips. You can invest without ever seeing the property, but it's a lot more fun when you do.

We take trips to look at deals firsthand all the time… and as a Global Property Advisor subscriber, you'll be invited to tag along.

You're under no obligation of course… but you may as well enjoy the lifestyle component of investing overseas.

It often makes a great tax deduction as well.



Overseas Property Alert, a weekly email dispatch from our far-flung network of editors, experts, and friends detailing the best opportunities today for purchasing, owning, and managing global real estate.
That's a ton of value right there. But that's not all…
When you subscribe to Global Property Advisor today, you'll also become a full-fledged Live and Invest Overseas Premium Member.
As a LIOS Premium Member, you'll get the following…
Discounts on events and seminars. We hold events and seminars in a number of countries around the globe.



At retail pricing, they're a great deal.

Especially when you consider the massive amount of quality information you'll absorb and the deals you'll see in person.

But as a Premium member, you'll get entrance at a deep discount of $100.

With one exception…

At our flagship annual event, the Global Property Summit, you're guaranteed to receive the largest discount available.

I can't share with you here what the discount will be, but know that it will be well in excess of the already large $100 discount you'll receive on all other events.


An open invitation to the Premium Members-Only Private Gatherings that take place at all events. I'm constantly amazed at the level of brainstorming—and indeed deal making—that goes on at these events.

Even if you never take part… you'll gain a ton just by keeping an open ear during these private gatherings.

These events are wonderful… an amazing resource for beginning or growing your overseas real estate portfolio.
And just to show you how powerful our events can be, we'd like to let you…
Be A Fly On The Wall At The Most Recent
Global Property Summit
Our Global Property Summit takes place here in Panama once a year.
Deals just like the ones I've described above were all presented in depth at the most recent summit.
Live attendees had a chance to speak directly to the developers.
Some invested on the spot… others got contact information for later.
All were impressed with quality of the content.
All in all, more than a dozen turnkey, low-investment deals were presented in-depth.
I'd like to give you a couple of the recordings from the Summit for free so you can see firsthand the quality of the investing education and of the deals themselves.
First, I'll give you access to the Global Property Summit Keynote speech.
This was an amazing presentation outlining the benefits of agricultural investments such as the one described above.
And, I'll send you another surprise bonus recording from the Summit… one that—if you follow the advice given—could prove very profitable to you in the no-so-distant future.
These recordings are super high value…
Attendees paid hundreds to attend, but you'll get access to these recordings for FREE, immediately.
All you have to do is subscribe to Global Property Advisor today.
Here's How To Get In On The Gold Rush
I hope you can see what an amazing resource Global Property Advisor is.
You'll get the monthly newsletter chock full of advice, tips, and potential deals—analyzed to the finest detail.
You'll get as-they-happen property alerts, access to my private Rolodex of contacts around the world, guaranteed best pricing, and financing on investment opportunities.
You'll get invited to deal-scouting events and are given instant approval to our VIP program.

This includes event and seminar discounts, special seating at events, and invitations to private gatherings.
Lastly, you'll get FREE access to 2 key recordings from our recent Global Property Summit, including the keynote address.
You get all of that when you register as a Global Property Advisor subscriber today.
BUT…
I want to remind you that this is a test-drive. You're just signing up for a 90-day test.
Here's how it works.
Global Property Advisor is $276 per year—billed at $69 per quarter
(every 3 months). That is more than 50% off the retail price of $149 per quarter.
I am asking you to invest, risk-free, $69 for the first 3 months.
The recordings of the Global Property Summit alone are worth more than double that.
And the real-world overseas property investing advice you'll receive is priceless.
Your $69 investment in Global Property Advisor is a drop in the bucket compared to the value you'll receive in return.
So… register today and make your payment of only $69.
Try everything out, risk-free for a full 90 days.
Then, during the 90-day test-drive, if you are not happy with the service, simply let us know, and we'll refund every penny of the $69 you invested.
No questions asked.
That's how confident I am in Global Property Advisor.
And, if you love the service, as I know you will, simply do nothing and you'll be grandfathered in at the low rate of $69 per quarter (that is more than 50% off the retail price of $149).
You have nothing to lose and everything to gain. Click the button below to begin…
Let's get in on this Gold Rush together, before it passes you by.
Me? I'm headed west, with or without you.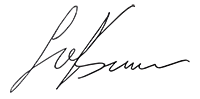 Lief Simon
Founder, Global Property Advisor
P.S. There has never been a better time in history to begin investing in property overseas.
It's a modern-day Gold Rush.
Foreign markets in crisis, easier and better access to markets of opportunity, tax-deferral and elimination vehicles, and more.
All contribute to this most exciting of times in the global real estate market.
Become a Global Property Advisor subscriber today and get in on the Gold Rush while you still can.
I'm here to take you by the hand.
All you have to do is to take one small step forward… click the button below to get started.
Reach us with questions and comments at
CustomerService@liveandinvestoverseas.com
or by phone, toll-free from the United States, at 1-888-627-8834.
Copyright © 2008-
xxxx
Live and Invest Overseas, Founding Publisher Kathleen Peddicord