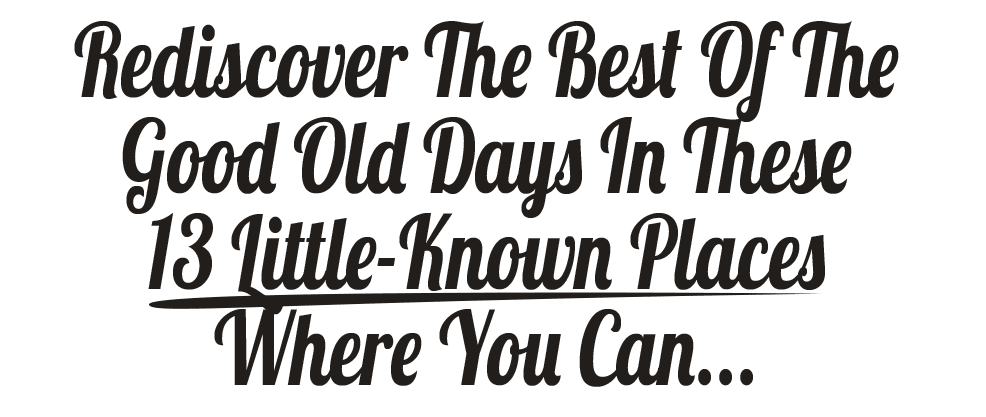 Enjoy true safety and freedom in a warm, welcoming community that puts family and friends first…
Increase your quality of life—while reducing your cost of living (at these prices, you'd be forgiven for thinking it's 1953 again)…
Get fit without even trying—it just comes naturally by living here day to day…
Dear Live and Invest Overseas Reader,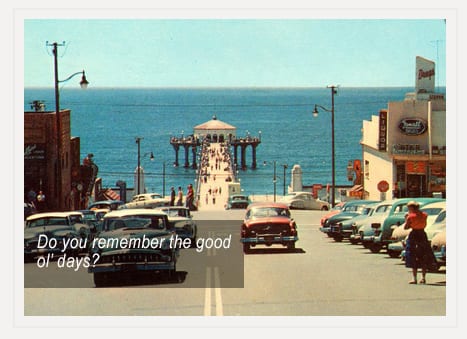 Remember those days when you knew everyone in your neighborhood… and doors were always open—I mean, actually unlocked—for friends to come calling…
When the family dinner was a fact of life—with everyone home, table set, hands scrubbed—and you fed on hearty meals cooked from scratch…
When so much of your day was spent outdoors… and you walked everywhere… in total freedom and safety (no need for a fitness plan in those days)…
No, you can't go back.
But, if you long to once again feel that heartwarming sense of community spirit… to enjoy true freedom and safety as you go about your day… to spend more time in the company of family and friends… and to sleep soundly at night, looking forward to (instead of worrying about) tomorrow…
Then, you can do the next best thing…
There are, in fact, places out there today that continue to embrace those same values we held so dear in 1950s America…
Places where you'll be welcomed into the community with open arms (neighbors really look out for each other here—and, every week, there's an invitation to a dinner party or family gathering)…
Where life runs at an easier pace—giving you more time to spend on doing what you love… and to share your own talents for the good of the community…
Where you'll live and eat healthier by default—and have the opportunity to grow your own food for the table (sharing and trading the best of your home-grown produce with your neighbors)…
Places where you'll feel totally removed from world
troubles—because relaxed, care-free living is the norm…
Best of all, you can live in these neighborhoods from as little as US$1,326 a month—and that's for a comfortable lifestyle without any scrimping.
Yes, You'd Be Forgiven For Thinking It's 1953 Again (If It Weren't For All The Modern Amenities)
Just to be clear here, dear reader, I'm not talking about going backward…
You don't need to move into the wild or cast off for a remote island to rediscover a more meaningful way of life in a safe haven.
In the places I'd like to introduce you to today, you can continue to enjoy the best of 21st-century living—like high-speed internet, fine dining, and excellent health care—while being part of a warm, welcoming community that appreciates traditional family values…
In one of my favorite escapes—also chosen by Lonely Planet as one of the top 10 places in the world to visit in 2018—you'll find…
Tranquil villages (plucked straight from the pages of a fairy tale) tucked between sea and mountain…
Plenty of sunshine hours that make for great outdoor living (and, come winter, you can easily retreat to the mountains for a weekend of skiing in the winter sun)…
Great quality fresh food (and probably the best bread, cheese, and pastries in the world)…
Fantastic local wine (still extremely cheap though it's starting to receive international acclaim)… the roads here get sticky with wine-truck spills during the summer months…
World-class art, history, and culture on your doorstep (and even more options are just a convenient, high-speed train ride away)…
Dependable and high-quality health care (many say it's the world's best)…
Good infrastructure yet low-to-no traffic (helping to maintain the tranquility and slower pace of life here)…
A strong work-to-live attitude (in this place, families gather on picnic blankets in the local park for an open-air jazz concert)…
But that's just one place.
Bart Walters has been living 13 years in another haven that offers a richer quality of life. He says of his adopted home:
"Sometimes I succumb to the laid-back yoga-hippy vibe and do nothing. Sometimes I head uptown to hear some live jazz. Every part of town is different. The people are friendly, the weather is perfect, and the cuisine is legendary. The best thing of all… nobody is in a hurry."
And, in another of these top lifestyle options, Alyson Sheldrake appreciates her healthier way of life:
"My husband and I shop at the market each day for fresh produce and seafood and then prepare meals each evening together. We take long walks on the cliffs and along the beaches. We're outside all the time, enjoying the sunshine. We didn't make this move with the specific idea that we wanted to live healthier, but that has been one of the biggest benefits of our new lifestyle here. It's hard not to eat healthy or to get exercise naturally each day. It's just how you live."
Not to forget its true affordability. Alyson adds:
"We were able to buy a house big enough for us each to have our own studio, him for photography, me for painting, plus an amazing view. There are real bargains to be found. And the shopping… the seeking them out… that's part of the fun and the adventure…"
These are just a few examples of the lifestyle options I've
detailed in a special report called: Where To Live Like It's 1953 Again—an introduction to my 13 top picks for places you can enjoy a comfortable, healthy, and safe lifestyle in a friendly, warm community… and at an affordable (sometimes downright cheap) price…
Whatever Your Dream, Whatever Your Budget, There's A Perfect Match For You…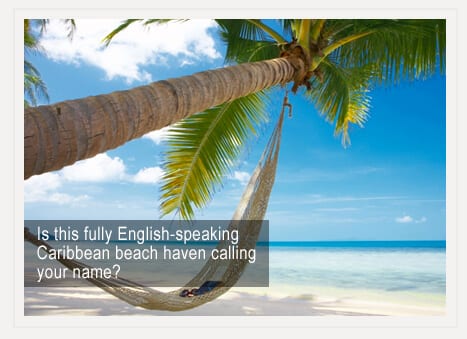 If you haven't guessed by now, there's one important thing that all of these places have in common… besides their outstanding quality of life and—in many cases—their super-affordability…
Yes, you're going to need your passport to get there.
All 13 places are outside the borders of the United States. Though, depending on where you call home, that may just mean a two-hour plane hop…
In Where To Live Like It's 1953 Again, which I'd like to send you today with my compliments, you'll discover a variety of havens from beachfront to mountainside to historic town… and from Old Europe… to Asia… to Central America… and around again (all tastes and budgets catered for).
An Interesting Life Where Time Escapes You

"The people of Chiang Mai act as if they are a separate entity from Thailand. There is a refreshing independence about them. And the foreigners who live here are a very eclectic bunch… a lot of artists… a lot of teachers… more and more retirees from all over the place. It reminds me a bit of where I grew up in the San Francisco Bay area. Nutty people and a beautiful city make for an interesting life, I suppose.

Time escapes you here. You have no idea how many guests I've helped re-book their airline tickets because they came for a week and stayed three months."

—Lester S. in Chiang Mai, Thailand (from Overseas Living Letter, September 2016)
Part of the reason these places manage to retain their age-old traditions and small-town friendly feel is that they aren't overrun with tourists and expats.
So, while I can't name these special havens here (out of respect for the locals and lucky expats that already call these neighborhoods home), I can tell you that, inside the pages of Where To Live Like It's 1953 Again, you'll discover places with:
An easy, straightforward path to residency (one of these havens boasts arguably the easiest residency process in the world… plus, you can pack up your car and drive on down to your new home in the sun)…
Special rewards for qualified retirees—including generous tax breaks and discounts (ranging from 15% to 50%) on health care, entertainment, travel, and more…
One-bed apartments to rent from US$343 a month… that's a modern home in a safe area, convenient to all the services of the city…
Comfortable, well-appointed apartments near Europe's golden beaches for as little as 100,000 euros (that's less than US$121,200 at today's exchange)… or a three-bed family retreat in the lush, cool hills of Central America for US$219,000…
Opportunities to invest in rental property (where accommodation is in high demand)—providing you with regular cash flow so you can supplement your pension… or continue to grow your nest egg…
Access to the best health care system in the world (with English-speaking doctors at your service) and for much less than your annual U.S. medical bill…
Doctors who still make house calls, know all their patients by name, and talk to you in an understandable way…
One place where you can forget all your inhibitions about mastering a new language—this one is fully English-speaking… and boasts miles of white-sand Caribbean beach…
Now, while Where To Live Like It's 1953 Again will introduce you to some of your top options and give you a taste for whether a whole new life overseas is for you, I don't want to stop there…
I Can't Believe I'm Here

"Don't be intimidated by the idea of taking such a big step. Just do it. But make sure you do the groundwork and due diligence. Ask yourself if you are willing to break out of your comfort zone and experience new things.

When I sit at my favorite beach bar drinking a beer with my guests, gazing at the ocean, I can't believe I'm living the life I'm living."

—John K. expat in Sosúa, Dominican Republic (from Overseas Living Letter, March 2017)
I've been in your shoes before. And, I can tell you that it's one thing to identify the place you'd like to call home… and another to follow through on all the steps you need to complete to set up a new life in another country.
To make it through to the other side, you need help… expert help.
That's why this free report, Where To Live Like It's 1953 Again, is, in fact, just the warm-up act for a greater resource I invite you to try today…
Everything You Need To Know About Living Overseas (Before You Even Think About Getting
On A Plane)
I'm going to be straight with you here. I never recommend deciding on a place to live without visiting it in person. But, if you've got no idea of where to go—or there's too many possibilities vying for your attention—it's going to take a lot of time (and money) for you to get out there and whittle down the list.
In other words, without any real direction, it could take you
years—even decades—before you find your ideal home overseas.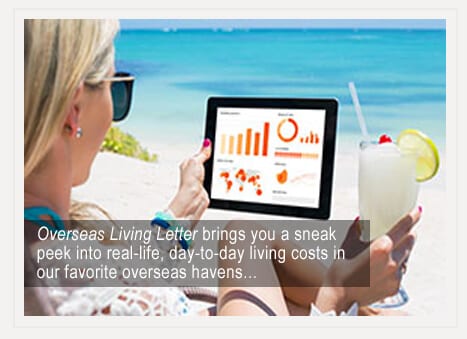 But what if you could, right there from home, have the information that could help you decide on whether a place fits enough of your criteria to justify a plane ticket…
What if you could, before any trip, make contact with people on the ground to answer any questions you might have… and to help you plan your trip… with recommendations about where to stay, the best neighborhoods to focus your property search on (and places to avoid)… and where to go when you're in need of expat company (we all have those days)…
What if you could get a sneak peek into real-life, day-to-day living costs… and know how much your weekly shop will likely run (and where to go for the best value)… how often you can plan to eat out… and the absolute most you should ever pay for a taxi ride across town…
This is what our Overseas Living Letter is all about. It's not a dreamy travel guide… though our correspondents live in some of the most beautiful parts of the world and will surely tempt you with their accounts.
A Maid To Cook And Clean For Me

"I've been here [Mexico City] for 13 years and I'm still discovering how diverse it really is. It's a city with so many options. It's a city that never sleeps, but—unlike New York—you can have a really high standard of living for really cheap. I have a maid that cooks meals for me and cleans my house for just 300 pesos [approximately US$14.50] per day. It's incredible if you think about it."

—Laura, expat in Mexico City (from Overseas Living Letter, February 2017)
Month by month, in the pages of this e-zine that I invite you to try today, one of our favorite overseas havens comes under the spotlight as our on-the-ground correspondent shares:
A brief history of the place and what makes it tick…
What sort of person will appreciate the good life here (and whether it's suited to singles, young families, those taking ageing parents, or anybody with health concerns)…
The pros and cons of day-to-day life in town (it may be better than home, but it can't be perfect—we'll prepare you for what lies ahead)…
Current property listings from the local market to give you an idea of what you might find… as well as an introduction to how the purchase process works…
Detailed monthly budgets (from "penny pincher" to a more comfortable lifestyle with lots of entertainment and regular household help)…
Sample shopping cart—including prices on anything from a can of beer to a head of broccoli… a sack of dog food to a bottle of shampoo…
Extensive Rolodex for recommended contacts and businesses—including attorneys and real estate agents, doctors and dentists, language schools, and networking organizations…
Bonus video clips. Our words can only go so far. To give you a better view of your prospective new neighborhood, you can click through to experience our correspondent's video tour and hear from the expats on the ground.
Part-Time… Full-Time… Buy Now, Move Later: All Types Of Overseas Adventurer Welcome…
If you don't know me already, I'm Kathleen Peddicord—founder of Live and Invest Overseas and publisher of Overseas Living Letter—now in its 11th year of publication.
Meet Kathleen Peddicord
Overseas Living Letter Founding Publisher
For the last 30 years, Kathleen has been exploring the world for fun and profit—and reporting back about her discoveries for thousands of readers. She and her family have been living overseas for 20 of those years—originally leaving the United States behind for their first adventure in Waterford, Ireland, then to Paris, France, and on to Panama City, Panama… before her recent return to Parisian life along with husband Lief Simon.
In total, Kathleen has traveled to more than 70 countries, invested in real estate in 24, established businesses in 7, and renovated properties in 6. She is considered the world's most well-respected authority on overseas living and retirement. Kathleen is regularly quoted in The New York Times, Money magazine, and beyond.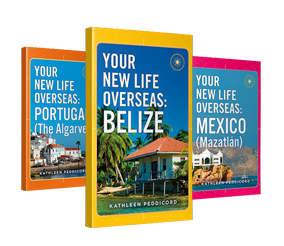 She has written innumerable books (her latest from Penguin, the three e-books: "Your New Life In Portugal/Belize/Mexico," is currently available on Amazon, along with "How To Buy Real Estate Overseas" and the all-new, "How To Retire Overseas"—also in bookstores.) along with reports and essays on where and how you can escape the retirement-tromping economy at home and live like royalty on a modest budget… invest for profit overseas ahead of the crowds… and secure your dream lifestyle in the world's best destinations.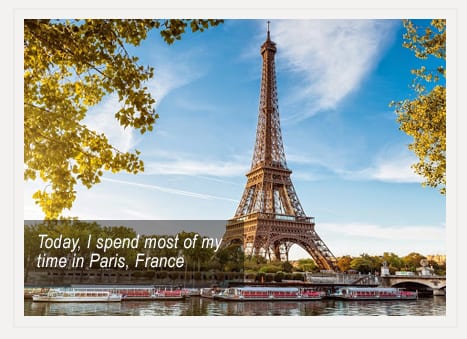 Today, my home is in Paris, France… though I rarely get to spend more than a month at a time in one place. Thanks to a globally spread business and a number of properties I've invested in and bought for personal use (some still at varying stages of completion), I'm on the road regularly.
I tell you all this to make two important points:
First, I've experienced much of the world these past three decades… and I know a good opportunity when I see one. Each place you'll read about in Overseas Living Letter is a place that I have some personal experience with… or that has come to my attention through a trusted contact.
Second, your path to paradise can be a LOT simpler than mine…
You could strike it lucky and find the first place you visit is the place you'd like to call home…
As Larry S. found in Las Terrenas, Dominican Republic, when he was on vacation—and not even thinking about a move overseas…
You may find you are torn between two (or more) paradises—and the only way out is to divide your time between them.
Jonathan P. and his wife love their main home by the beach on Mexico's Pacific Coast… but when it gets too hot and humid, they retreat to their lakeside house in glorious Chapala…
You may feel like you're not completely ready for a full-time move and you'd like to test the waters by spending just a few months of the year overseas.
Over a five-year period, Darrell and Amy B. spent several weeks at a time in Nicaragua… before they finally gave in, left North Carolina behind, and now call Granada, Nicaragua, home…
The key is to find that first place… and to go with confidence, armed with the right information, so you can make the right call…
Can't Wait For The Next Issue

"I love the e-zine and eagerly look forward to reading more from you people—what a fantastic idea you've come up with!"

—Carolyn, United States
No Detail Spared: What You
Can Expect To Discover Inside Your Straight-From-The-Scene,
Monthly E-Zine
One thing you should understand about Overseas Living Letter is that it is all about the detail. We wouldn't, for example, attempt to cover "France" in a single issue. We wouldn't even attempt to cover Paris (at least, not the whole city at once)…
But you might read about a village in the south of France, far from the crowds of the Cote d'Azur—where the water is just as blue and warm… the beaches every bit as stunning—and discover the bigger picture, too, how to tap into the French health care system, where to go to improve your language skills… and so on.
To give you an idea of the kind of places you'll read about in Overseas Living Letter, here are some of the lifestyle opportunities we've put our readers onto in the past 12 months…
Vila Velha (meaning "Old Town"), north of Rio de Janeiro state in Brazil. It's like experiencing the best of Rio (long, stunning beaches included) but without the price tag. With summer running December through February, it's an ideal snowbird escape. You can rent a condo here for just US$500 a month—including utilities and cable and internet…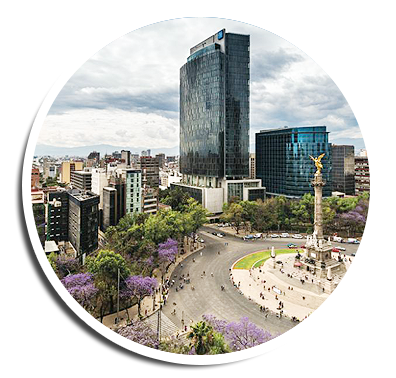 Best neighborhoods in Mexico City for the would-be expat to consider. If you haven't visited, you should know that Mexico City is perfect for the sophisticated art lover (it has ballet, opera, and theater, too… not to mention Mexican wrestling—and the NFL and NBA have played games here). A couple can live a truly comfortable life here on US$1,297 a month…
Kota Kinabalu, Malaysia—this is Pleasantville or Mayberry brought to life. "KK" is a place where people stop you on the street just to say hello or to ask if you need help. It's like smalltown USA… frozen back in the 1950s. Yet it has modern shopping malls… it's a medical tourism hub (all specialist care is at hand)… has pristine beaches… is a foodie's paradise… and has the best expat retiree program in Asia. The good life here starts from US$1,442 a month…
"The Soho of Latin America," Panama's Casco Viejo neighborhood continues to evolve and attract expats looking to keep a toe in the Old World while being close to the modern conveniences of bustling Panama City. Thanks to its international mix, there's a healthy population of cafés, restaurants, jazz clubs, art galleries, and museums. It's not the cheapest part of Panama City—on renovated property, prices can be as much as US$2,500 to US$3,500 per square meter. But, if you own your own charming property here, you can enjoy the best of Panama City for US$1,199 a month…
A wealth of castles and medieval towns, seemingly endless vineyards and olive groves, and miles of Adriatic beaches, Italy's Abruzzo region holds much opportunity for an active, outdoor lifestyle. With its focus on a traditional way of life, it's also a great place to raise kids. You can eat like royalty here on a pittance. If you own your own property (we recently came across a four-bed townhouse for US$66,000), a couple could live well here from US$1,272 a month…
The town of Placencia on mainland Belize offers up the quintessential Caribbean experience. No less than 17 miles of beautiful, mostly vacant, white-sand beach are yours to enjoy… with sailing, diving, snorkeling, fishing, and hiking all close by. There's a small but growing expat community here—and English is the official language. Get cozy in this underexposed stretch of the Caribbean from US$1,151 a month…
These are the kinds of places we'll uncover month by month in Overseas Living Letter. All places where you could start over in a welcoming community and have more time to focus on the things you enjoy…
How Wonderful To Just Enjoy Life…

"It is comforting to be away from all that bad stuff in the United States. Now I can look at the news and think to myself, I'm glad I am where I am.

It is truly wonderful to just enjoy life and get wrapped up in another culture. I have found a new permanent home here in Mexico. Thanks so much for the services you guys provided to help get me here!"

—George G., Mexico
Earn From Anywhere—Discover Dozens Of Ways To Fund Your New Life Overseas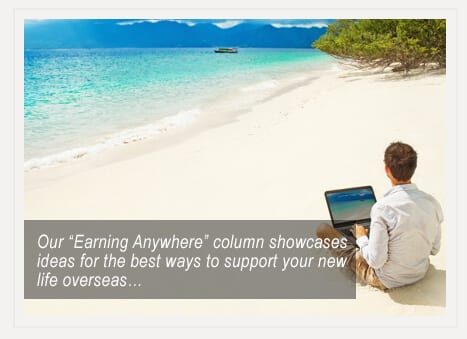 It's not always easy to find a job overseas—in fact, usually, it's downright impossible. But, you can always make your own. In many of the places we'll introduce you to in your Overseas Living Letter, there is opportunity for small enterpreneurs or craftspeople to enter the market (maybe that coffee shop, guesthouse, or art studio you've always dreamed of?)… and, often, special incentives—in the way of generous tax breaks—for bigger players. In Panama, for example, you can live and do business tax-free…
If you're like many would-be expats out there today—toying with the idea of an early retirement—please know that you have options to continue to make a healthy income.
In every issue of Overseas Living Letter, you'll find an "Earning Anywhere" column—with ideas for the best ways to make money overseas… many of them offering full freedom and flexibility to fit in with your new adventure (work you can easily set aside, or take with you, if you're traveling back and forth to the States, too).
Our experts will put you on to opportunities like:
Writing for your supper—one of the easiest ways to make money as an expat…
19 ways to make money in Placencia, Belize (from manning a food truck to planning weddings on the beach… offering boat charters to writing grant applications)…
How to export your existing business overseas (we know of one "typhoon tycoon" who's doing well offering his typhoon protection services in
Vietnam)…
3 quick and easy odd jobs to earn extra retirement income from anywhere in the world…
How to make money from your camera—you don't even need to leave your home to do this (you can take stock photos from your kitchen table)…
Bottom line, you don't need to have a lump sum set aside to fund your new life overseas. You have your own set of skills that you can easily put to work in a new country—for fun and for profit. The question is, are you up for the adventure?…
.
Forget The Spreadsheets—We'll Crunch All The Numbers For You
As you read through your issue each month and start to form a list of favorites, you'll probably find yourself comparing budgets (often the deal-breaker) between destinations and making notes of the pros and cons of one place over another.
You needn't go too heavy on the notes, though… or spend hours trying to plug figures into spreadsheets to do a detailed comparison. Our bumper issue of Overseas Living Letter does all this work for you.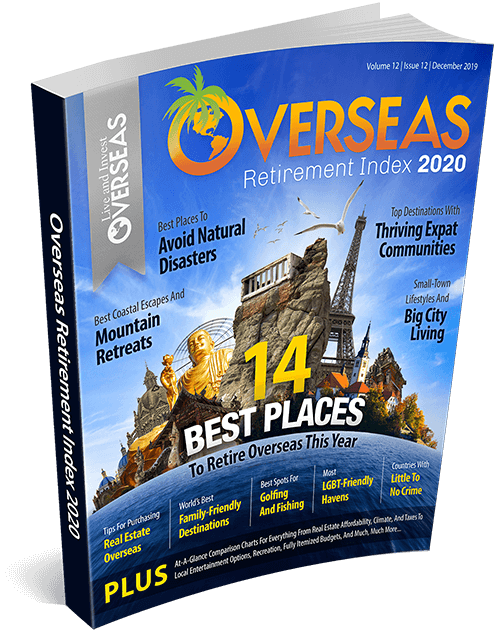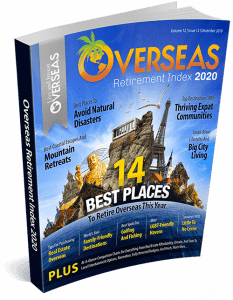 We combine the December and January issue into one to bring you our "Overseas Retirement Index"—an e-book in which we identify and score the best places on earth to think about spending your time—no matter your age or agenda abroad.
Inside, you'll also find instructions on negotiating prices for property and rent, a comprehensive list of moving-overseas FAQs, an insider's guide to finding the best quotes on health insurance, detailed cost-of-living budgets, recommendations for what you should spend if you're interested in purchasing a home of your own… and much, much more…
Where's the world's best place to live? There's no way to answer that question, so we don't try. Instead, in this survey, we grade each of what we have identified as the world's best places to think about enjoying this phase of life… all to help you narrow your options further.
I'm Still Learning New Things From You

"Love following your work. Although I am an American living in Europe now for some 30 years, and am retired here, I still learn new things from your experiences and readers' experiences."

—Gary D., United States
What Exactly Is Included In Your Overseas Living Letter Subscription?
I've already mentioned a number of special reports above… but now let's run through full details of everything that's included in your package when you make the leap to join us as an Overseas Living Letter reader today.
12 monthly e-zine issues, including:
Destination-specific Overseas Living Letter issues where our on-the-ground correspondent will give you the full low-down on their area—everything you need to know to figure out whether it makes sense for you to pursue further… along with contact information for how to take the next step. (Each month also includes a letter from me, your publisher Kathleen Peddicord; readers' Q&As; current sample property listings; opportunities for earning income overseas; expat interviews; bonus video clips; and updates from around the world.)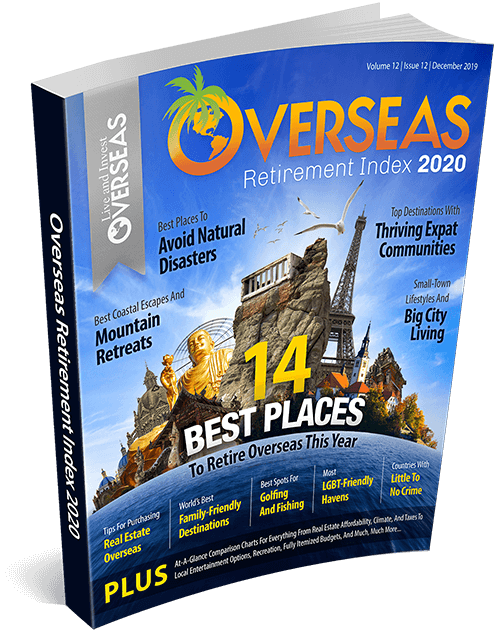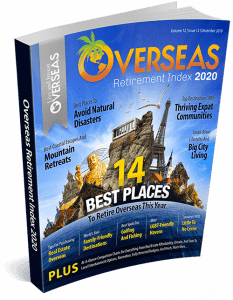 Overseas Retirement Index—your bumper December/January issue (the last one spanned 375 pages) that analyzes, ranks, and grades the world's top overseas havens around the world (again, to save you all the heavy-duty math and budget comparisons)…
Overseas Living Letter issues dedicated to important aspects of living overseas… health care and medical tourism… raising a family overseas… starting a business… buying real estate and making other investments overseas… or alerting you to critical changes that might affect you as an expat or investor in our top destinations… These themed issues are comprehensive A-Z guides to the topic they tackle, complete with step-by-step instructions and sure to elucidate every benefit to reap and potential pitfall to avoid. These are your road maps to making sure you grab every opportunity to squeeze the very best out of a life overseas…
Bonus Report #1: Where To Live Like It's 1953 Again. I started out telling you about this report first. It features 13 places where you could live the good life, surrounded by a friendly, supportive community… where the living is as easy as you like (though, you won't be stuck for things to do)… and you're far removed from world problems. Of course, this report is just the beginning. As an Overseas Living Letter reader, you'll find even more opportunities to return to a rewarding way of life where you get to focus on what matters to you. But this snapshot of my 13 top picks for living the good life—as we once did (and even better)—is your introduction…
Bonus Report #2: It All Starts With You—What You Need To Know About Yourself Before Deciding On A Home Overseas. It's true that there's someplace (in fact, probably a number of places) that would make an ideal home for you. The problem is finding it. We'll give you all the information on the featured destinations in Overseas Living Letter every month. But, it will help you further narrow your options—and identify that this is indeed somewhere you should visit in person—if you have your own checklist ready. And, that's what this report is all about…Inside you'll find the help you need to understand what you really want in your new home overseas. You'll identify the things you simply couldn't live without… and the issues that would drive you crazy. We'll provide you with a printable checklist you can use, and check off, every time you sit down with another issue of Overseas Living Letter…Remember, you'll need to include all parties in your plans. Whoever is coming with you—spouse, children, ageing parents—need to be on board with what you're doing. And, for everything to run smoothly, you need to understand their needs, too. This report will help you approach the issues logically… leaving no room for surprises.
Discount on Live and Invest Overseas events. As a subscriber to Overseas Living Letter, we'll take US$50 off the cost of registration for any of our events. This discount can be applied more than once—whenever you wish to join us… and for as long as you remain a subscriber.
All This Is Yours For 50% Off (And Your Satisfaction Is Guaranteed)
Again, all this can be yours, just for giving Overseas Living Letter a try.
A subscription to Overseas Living Letter usually costs US$72 for a full year.
But you won't pay anything near US$72.
If you agree to come on board and try out Overseas Living Letter today, we'll slash 50% off your subscription, so the cost to you is just US$36.
Think about it: US$36 breaks down to just US$3 per issue. A pittance considering the amount of information we pack in every newsletter.
And, you have nothing to lose. If you feel that, after reading your first issue of Overseas Living Letter, this publication is not for you—and you contact us within 30 days of first subscribing—we'll refund your subscription fee. No questions asked.
And, you get to keep your bonus reports (a combined US$118.90 value).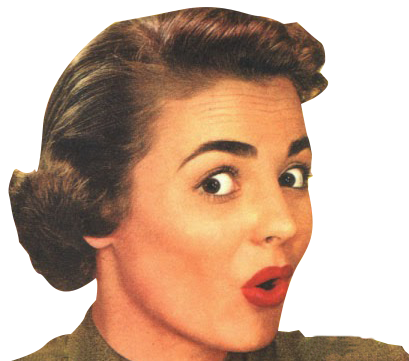 Sign Up For 2 Years At Extra Special Savings (And Get An Additional Bonus Report)
I think you'll agree that the one-year offer is a pretty sweet deal. But, if you'd like to stretch your Overseas Living Letter subscription to two years, then you're in line for an even deeper discount…
A two-year subscription, by the way, means you'll get 24 issues of Overseas Living Letter to your inbox… including two Annual Overseas Retirement Index bumper reports… along with your two bonus reports.
A two-year membership would normally cost US$152.
But, by signing up during this discount period, you'll pay just US$63 for two years… in other words, US$2.60 per issue.
If you take me up on this deal, you save nearly 60%… and get to stay with us through a full 24 months of discovery and opportunity.
What's more, I'd like to send you an additional bonus report when you sign up for a two-year subscription.
Sign up for 24 issues of Overseas Living Letter now, and you'll also receive a copy of my special report "Most Frequently Asked Questions Related To Living And Investing Overseas."
It's exciting to think about a brand-new start in a brand-new place where you can enjoy all the things you're missing out on right now…
Where your cost of living is lower and your opportunities for enjoying life far greater…
Sooner or later, though, the "stumbling-block" issues set in. Questions start to spring from everywhere.
In this special report "Most Frequently Asked Questions Related To Living And Investing Overseas," we answer 30 of the most frequently asked "stumbling-block" questions, including:
"Can I still receive my Social Security payments?"
"Can I drive on my home country's driver's license overseas?"
"What happens if I die overseas?"
"Living overseas, would I lose my original citizenship?"
I'll send you this report immediately when you sign up for a two-year subscription to my Overseas Living Letter.
No Matter How You Come To The Table, This Is The Stepping Stone You've Been Waiting For
You'll find lots of information out there on where to go… but not so much on how to transplant yourself overseas… how to fill your days when you do get there (this isn't a simple two-week vacation, after all)… and, importantly, how you can pay for your new adventure.
This is where Overseas Living Letter fills the gap.
Whether you're looking to move overseas part- or full-time… to make your move in the next 12 months or to have a backup plan for your retirement a decade from now… or you're simply on a quest for new adventure… this is your chance to discover the world's most tempting lifestyle options…
This time next year, you could be the one living the good and easy life… surrounded by a helpful, welcoming community… and armed with all the hard-won, insider knowledge that you'll need to find your feet in your new home.
The path to your new life starts here—and at a deep discount.
Don't miss out…
Sincerely,


Founding Publisher, Live and Invest Overseas
P.S. While you wait for your first Overseas Living Letter to drop into your email inbox, you'll have immediate access to your two free bonus reports: Bonus Report #1: Where To Live Like It's 1953 Again and Bonus Report #2: It All Starts With You—What You Need To Know About Yourself Before Deciding On A Home Overseas.
These reports are yours to keep forever—even if you decide to discontinue your subscription. Remember, your satisfaction is 100% guaranteed. Give Overseas Living Letter a try today and lock in the best deal.
Reach us with questions and comments at
CustomerService@liveandinvestoverseas.com
or by phone, toll-free from the United States, at 1-888-627-8834.
Copyright © 2008-2020 Live and Invest Overseas, Founding Publisher Kathleen Peddicord