Yes, I'd Like To Make Every Day A Beach Day…

Please Send Me My FREE Complete Guide To Summer Fun
Hurry! This Exclusive Renewal Rate Expires At Midnight!
Kathie, please renew my email subscription to your Overseas Living Letter for the best value deal offer, only US$42 for two years. What's more, by acting today I'll also receive my Complete Guide To Summer Fun for FREE…
That's ONLY US$1.75 per issue!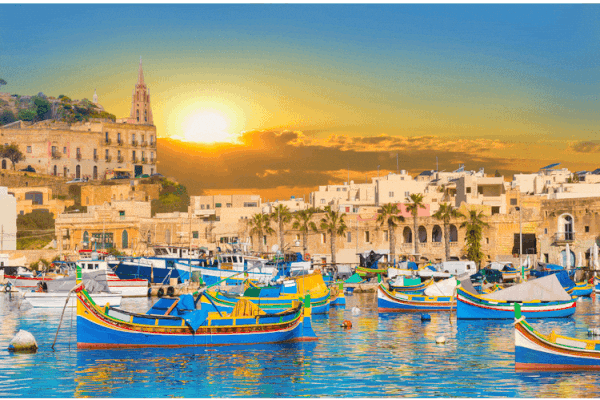 Please send me 24 monthly issues of Overseas Living Letter.
By renewing my email subscription today for two years, I'll pay only $1.75 per issue. I'll also receive these free gifts:
Top 7 Places To Visit This Summer Guide—After a more than two-year hiatus on international travel, many Americans are looking forward to a summer of unforgettable trips. As we all strive to make up for time lost and trips missed because of the pandemic, we've put together this report for out top picks for travel in summer 2022 (retail price: $19)…
2022 Overseas Retirement Index—A 295-page e-book that ranks the world's 15 best places to live overseas across 13 categories. This is the most comprehensive guide of its kind in the world (Value: US$49)…
Bonus Reports: Summer Capitals— A first visit to any country is not complete without a visit to its capital. Here are your guides to some of the most tantalizing capitals, some of them just less than 2 hours from your chosen summer spot.

Bonus Report #1: Lisbon, Portugal—Offering tranquil, affordable living options and an authentic view into the past, Lisbon is renowned for its warm hospitality, friendly atmosphere, and for having one of the lowest costs of living in Western Europe (Value: US$9.95)…
Bonus Report #2: Buenos Aires, Argentina—Those looking for a culturally rich city will feel inspired and fulfilled in Buenos Aires. While it is lively and abuzz with activity, the Buenos Aires lifestyle also encourages people to slow down and smell the roses (Value: US$9.95)…
Bonus Report #3: Malta—This tiny Mediterranean nation is one of Europe's smallest countries, a quick road trip over to the parched cliffs, and tiny coves dotted with ancient forts and quaint fishing harbors is a must (Value: US$9.95)…
Bonus Report #5: Bogotá, Colombia—The largest city in Colombia is definitely one of its best-kept secrets.You can enjoy the comfortable climate of San Francisco combined with the city lifestyle of New York, but at a fraction of the cost. This is a destination for people looking to experience a booming gastronomic scene, live theater, art, fashion, and film festivals (Value: US$9.95)…

A $50 gift certificate good for using against enrollment in any of our Live and Invest Overseas conferences. If you are not familiar with our conferences let me tell you—they are the place to be if you want to know all there is to know about a particular country. You'll learn more about the conferences inside Overseas Living Letter.
KATHLEEN'S PERSONAL GUARANTEE
I guarantee that my Overseas Living Letter—delivered monthly via email—is is the most straight-shooting, tell-it-like-it-is report available about the best-value destinations on the planet for living and investing abroad.
But if you don't feel Overseas Living Letter delivers the kind of make-your-nest-egg-last-forever opportunities you're looking for, you can cancel at any time. If you do, I'll promptly reimburse you for any issues remaining in your subscription. No questions asked. The Special Reports are yours to keep, no matter what.
In addition, by subscribing today, you lock in the lowest subscription rate possible. When you subscribe, you will be enrolled in our auto-renewal program, which guarantees the current low price for as long as you continue with your subscription. You can cancel anytime you like, and any unwanted automatic recurring charges will be refunded immediately.