Your Order Has Been Confirmed!
While We Load Your Purchase…
Congratulations on taking a big step toward your new life abroad.
No question. In the right places overseas, you can retire in style even on a modest retirement budget…
But there's a lot more to this retire overseas idea than cheap living.
Beyond that good-value retirement lifestyle, there's also the appeal of a much better quality of life.
If you're ready to live well… to enjoy life… to find new and interesting ways to spend your days… to discover, to explore, to grow…
Then I think you'll be excited about what I will share with you in a Special Report I'd like to send you—FREE.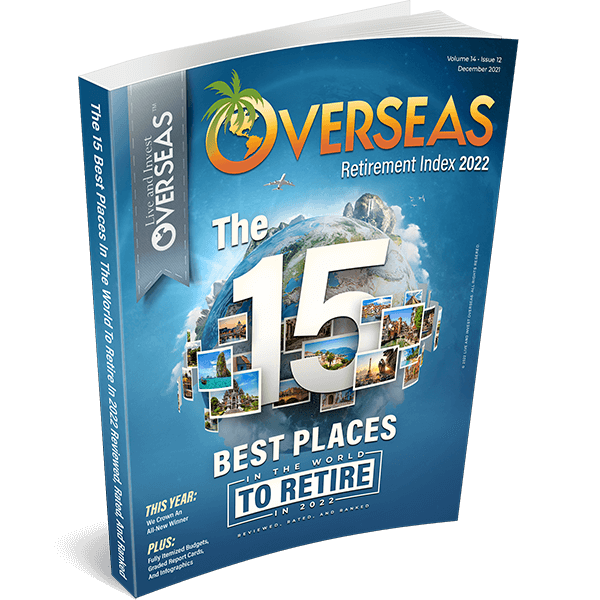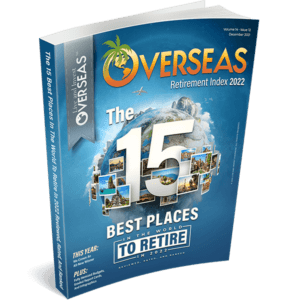 Our 2022 Overseas Retirement Index reveals The 15 Best Places In The World To Retire Overseas.
Offering you graded "report cards," so you can see how a destination stacks up against your wants, wishes, and tastes at your own pace, this report is a must-have for any would-be expat.
Best of all, our 2022 Overseas Retirement Index is free for Overseas Living Letter readers.
Your order today makes you eligible for a whopping 53% discount—meaning you pay only US$17 for 12 monthly issues of Overseas Living Letter.
Yes, I send me my Overseas Retirement Index now.