Get Back On Track With This Special Renewal Offer:
Panama's Top 5 Escapades
For The Nature Lover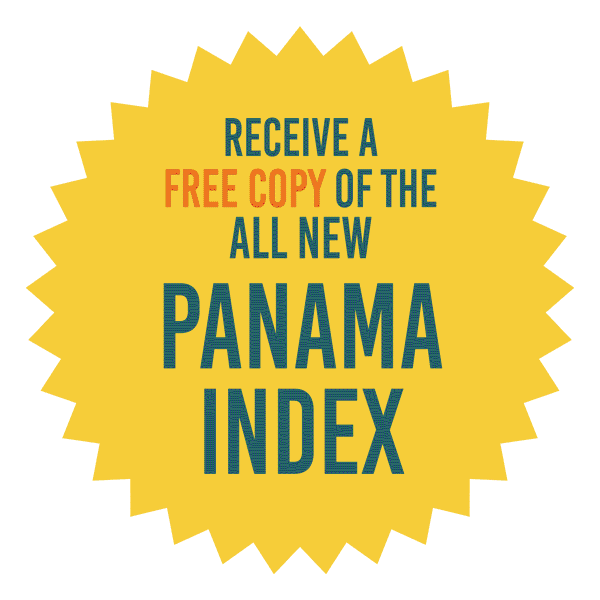 Please renew my membership to Panama Letter today at the unprecedented low rate of only US$109 US$60. What's more, by acting today I'll also receive 1 full year of service absolutely free…
Hurry: This special offer ends in 24 Hours…
Just $109 $60 for 1 year
Plus 1 FREE Year (only $2.50 per issue)…
Kathleen, please renew my email subscription to your Panama Letter right away!
With this exclusive renewal offer, I get:
24 full issues of Panama Letter delivered to your email inbox—1 per month. Each issue is packed with real-world insider information from people who are actually doing what they teach.
Special Report #1: Our Second revision  of the " Panama Letter Index," A complete comprehensive guide of over 100 pages detailing Panama's Top 10 Retirement Destinations (a US$49 value)…
Special Report #2: Panama Special Report "Boquete:

Expat Paradise And Adventure-Seeker's Playground

". The combination of its stunning natural setting, perfect temperate climate, and large expat contingent makes Boquete a natural choice for those contemplating a move to Panama (a US$14.95 value)…
Special Report #3: Panama Special Report "Off The Beaten Path:

Panama's Best Hiking Destinations

". An insight into Panama's top hiking spots, with  everything I need to know to enjoy a day on the trail, including how to arrive, what to expect from the hike, and any advice I may need to know to make my adventure a success (a US$14.95 value)…
Special Report #4: Panama Special Report "Tierras Altas:

Poised To Be The Next Boquete

". Still affordable and relatively unknown, Tierras Altas has the makings of being the next Boquete without the gringo-pricing and imported American culture that dominates Boquete (a US$14.95 value)…
Special Report #5: Panama Special Report "

El Valle De Antón

:

One Of The Most Beautiful Places In Panama

". El Valle de Antón is a lush valley of biodiversity. It's without a doubt one of Panama's biggest tourist and vacation destinations. Urban dwellers come here to relax, expats come here for the vida mas tranquila (quieter life), and tourists come for its many natural attractions (a US$14.95 value)…
Special Report #6: Panama Special Report "

Panama's

Great

Outdoors: A Local's Guide

". From hiking Cerro La Silla to whale watching in Coiba, this is a must-have for a true nature lover in Panama (a US$14.95 value)…
FREE Special Bonus Presentations: In addition, this pack comes with the most important set of video presentations from our recent Panama Virtual Conference, where you'll get the inside scoop on what it's like retiring, living and investing in Panama from experts and expats. These recordings include:
Free Special Bonus #1: What's Going On In Panama: An insider's look as to what life in Panama looks like for the would-be expat…
Free Special Bonus #2: Panama's Top Residency Visa Options: Your top residency visa options including the easiest and quickest options (one of which qualifies as the best residency opportunity in the world—fair warning, it's a limited time deal)…
Free Special Bonus #3: Panama's Best Health Insurance Options: Your top health insurance options in the country and how to choose the best one for yourself…
Free Special Bonus #4: Storing Your Wealth Offshore: A how-to on keeping your precious metals and other assets safe offshore…
PLUS: A US$50 gift certificate good for use at any future Conference…
Panama's Top 5 Escapades For The Nature Lover Bundle offers 6 special reports detailing the best outdoor retreats in the country (a US$74.75 value), along with the top 4 video presentations from our recent Panama Conference (a US$52 value). That's US$126.75 worth in Panama resources… all yours FREE.
KATHLEEN'S PERSONAL GUARANTEE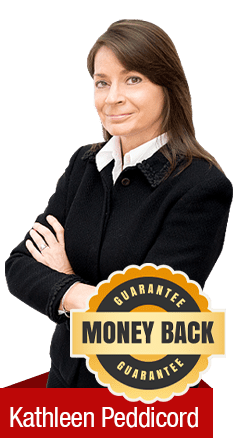 I guarantee that my front-line Panama intelligence service—delivered monthly via email—is the most straight-shooting, tell-it-like-it-is subscription service available about the best opportunities for living and investing (and generally enjoying the best possible experiences) in the world's top overseas haven.
Should you, at any point later on, feel that Panama Letter doesn't deliver the kind of opportunities you're looking for, you can cancel at any time. If you do, I'll promptly reimburse you for any issues remaining in your subscription. No questions asked. The Special Reports are yours to keep, no matter what.
In addition, by subscribing today, you lock in the lowest subscription rate possible. When you subscribe, you will be enrolled in our auto-renewal program, which guarantees the lowest renewal price we offer, for as long as you continue with your subscription. You can cancel anytime you like, and any unwanted automatic recurring charges will be refunded immediately.
As you can see, there is no risk with your purchase. In fact, since you get to keep the bonuses no matter what you decide, I'm the one taking all of the risk.
So…
You have nothing to lose and everything to gain. Click the button below to begin…