Step #1: Check What's Included In Your Registration:
Complete access to all 3 full days of education, networking, and attendee-only offers…
Admission to 30+ expert presentations and panel discussions…
Formal and informal Q&A sessions, breakouts, and workshops…
Expert personal consultations and access to the Networking Salon…
Introductions to trusted and reliable professionals: tax specialists, property pros, investment advisors, retirement consultants, legacy planning lawyers, and offshore attorneys…
Data sheets, brochures, and checklists covering specific strategies, deals, and methods will be provided to you…
Access to attendee-only real estate tours… available before and after the conference…
Access to optional cultural, craft, and sightseeing tours…
Eligibility for all raffle prizes… including local gifts, spirits, free services, and free stays at resort properties…
Coffee breaks and snacks—provided free of charge—at least 2 a day…


Your attendance includes networking access during free coffee breaks and our open-bar cocktail party…

An open-bar Welcome Social Reception…
Once the event is over, you will receive a complete set of professionally-edited video recordings—you'll have lifetime, on-demand access with the option to download everything…
Your satisfaction is guaranteed—if, after joining us in Panama and attending the event, you're unsatisfied in any way, simply let us know and we'll refund 100% of your money…
This 12th-annual Offshore Wealth Summit has been shaped and influenced over the past several years with the help of feedback from your fellow readers…
Join me and you'll leave much smarter and primed to be far wealthier than you are right now. 100% guaranteed.
Today: Get A Free VIP Package–For The First 40 Attendees Only –
The perks and privileges of first-class VIP service will go to the first 40 readers who register for this Offshore Wealth Summit.
Here are some of the benefits you'll enjoy: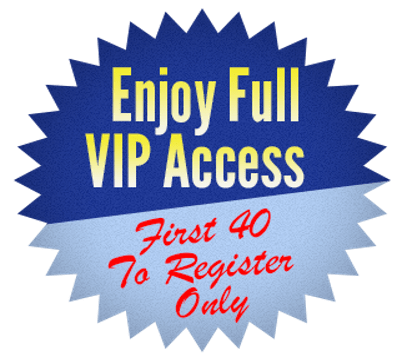 VIP Transfer Service: A chauffeur will meet you at the airport in Panama and get you to your hotel… easy and hassle-free…
Reserved, VIP Seating: Get the most of all presentations with front-and-center seating in the event room reserved only for VIPs…
Private Consultations with our experts will be made available to you on a priority basis… every expert will be available to you…
Elite, VIP Concierge Service: Our Event Staff will take care of your every need, from the moment you register today until the closing ceremonies… help with travel, tours, appointments, you name it…
As a VIP, we'll put our conference staff at your disposal for the entire event, to make sure you get the maximum value out of every minute.
VIP status brings an unparalleled level of support.
And your VIP service will start today…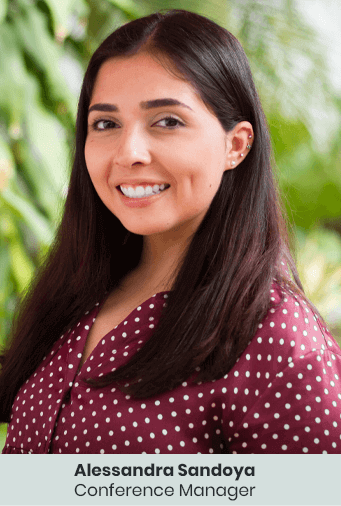 We're right here to assist with hotel bookings and airfare recommendations, and will help you lay the groundwork for whatever you want to do or see while you're in Panama.
This VIP offer is a first-come, first-served opportunity, strictly limited to 40 people.
Sign up now to be among those first 40.
Use the form above, or contact us by email, or call us toll-free at 1-888-627-8834, to get your name on the VIP Registered Attendees List.
Either way, feel free to contact us with any questions about the event, VIP status, the venue, and travel to Panama.
(attendees: 1 Attendee)

(attendees: 2 Attendees (Couple))
Secure Order Form
This will only take about 60 seconds... let's get started using the steps below...
New customer?