33 Things I Never Told Anyone About
My First Move Overseas…

Finally Revealed In Your
Free Copy Of My New Book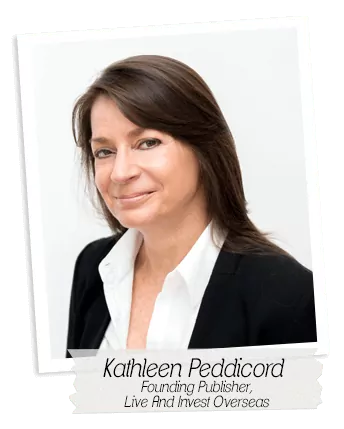 Dear Live and Invest Overseas Reader,
How did I know I was doing the right thing 25 years ago by selling up and shipping out of Baltimore, Maryland?
And how did I know that, out of all the options on the table, the little town of Waterford, Ireland, was the place I was destined to be?
The short answer—in both cases—is I didn't. (If anything, I had a million doubts.)
Over the years, I've been asked these questions many times. And they're tough issues to address…
First, because the answers are personal.
Second, because a complete and honest answer goes far beyond the scope of a Live and Invest Overseas essay.
But I realize that getting to the root of these issues is important…
We don't get to talk enough about:
Why you choose to leave behind your reasonably comfortable life in the first place…
How you know when you really click with a place…
Or how to mentally prepare yourself to survive the early days in your new life overseas…
If you haven't started already, you're likely going to spend countless hours researching all the practical steps you'll need to follow to launch a new life in a foreign country…
That's essential, of course…
But I'd argue that preparing for the emotional part of the journey is just as important.
Twenty-five years ago, if someone could have told me how they got the courage to take one of the biggest leaps of their lives…
And what it was really like during those early months in a new country…
I'd have lapped it all up.
Anything to save me from feeling less like an alien in those early days on the Emerald Isle.
Because, as magical as that first international move was, it also came with its fair share of obstacles…
Resulting in more meltdowns and tears than I'd want you, dear reader, to have to endure.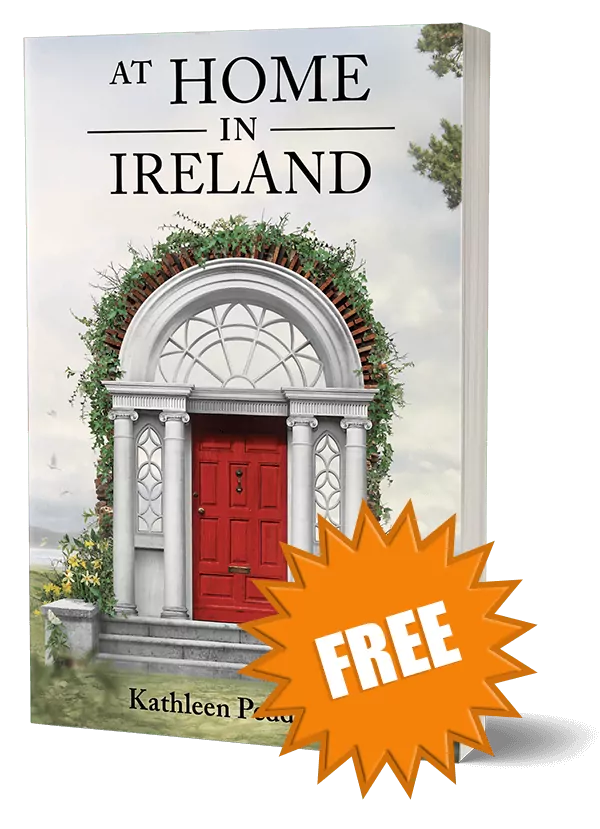 That's why I've decided it's time to pull back the curtain…
I'm ready to reveal the story behind my departure from the United States…
As well as the ups, downs, and pure crazy of life as a rookie expat…
All to help you show up for your own new adventure overseas… ready for whatever that life throws at you.
You'll find all these secrets in my latest book, At Home In Ireland, which I'd like to send you today FREE.
As a loyal reader, I'd love you to have a copy of this 357-page paperback—without paying US$17 on Amazon…
Before I share more about what's inside your free copy of the book, let me tell you what it's not…
At Home In Ireland is not a guide for moving to the Emerald Isle…
Nor will it walk you through all the practical steps that you, the would-be expat, must go through.
In other words, it's different than anything else you've read from me before.
You see, At Home In Ireland is a memoir…
It's the full story, start to finish, of how I came to leave the United States behind and throw myself, my 8-year-old daughter, and the new husband I barely knew into the Great Unknown…
So, whether you're planning to go overseas just a few months of the year… or you're diving in for the long haul…
And whether you have your sights set on a white-sand beach in Mexico, your own vineyard in the south of France, or anywhere in between…
You'll find the inspiration you need to take that first step.
In each of the 33 chapters of At Home In Ireland, you'll find an anecdote or two that I've never shared with Live and Invest Overseas readers before…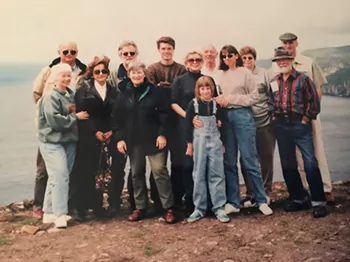 In fact, some of these tales I've never told anyone… period.
Friends who have been flipping through At Home In Ireland in the short time since its release are now calling me with their reactions…
"But Kathleen… I never knew!" is a response I'm hearing a lot.
I had never given them my real reasons for breaking for the border…
I had never shared my worst experiences from the expat frontline…
Back then, I just had to keep moving forward.
But now, a quarter-century on, I'm delighted to put it out there—all 357 pages of my story—for you to read…
Without spoiling too much, here are some of the nuggets you'll find inside…
The stranger I met on a discovery tour to Ireland (Chapter 3)…
And how I wound up marrying him just five months later (Chapter 5)…
How, even in an English-speaking country, it can feel like the locals are speaking a completely different language (Chapter 9)…
What happens when you ask an Irish chef to hold the potatoes
(Chapter 10)…
The incredible journey of escaping our hotel room and finding a home to rent in Waterford City (Chapter 12)…
How we finally bought our dream home in the Irish countryside
(Chapter 15)…
How I struggled to grow a business… and the oddest job candidate I ever interviewed (Chapter 14)…
The biggest mistake I made in trying to help my 8-year-old daughter transition to her new life (Chapter 16)…
A friendship that, despite a rocky start (Chapter 11), blossomed into one I treasure to this day (Chapter 17)…
How my family transformed our neglected Georgian farmhouse with its overgrown garden into our tranquil country escape (Chapters 16, 20, and 25)…
The local village that covered up one of Ireland's most famous disappearances (Chapter 23)…
The joy—and unbelievable bargains—of a live Irish auction (Chapter 24)…
The truth about Irish plumbing—aka "how I found dead bat parts floating in the bathtub" (Chapter 27)…
The importance of taking time to embrace the life you set out to enjoy (Chapter 28)…
The unsuspecting pair of New Yorkers that helped me unleash some valuable life lessons (Chapter 32)…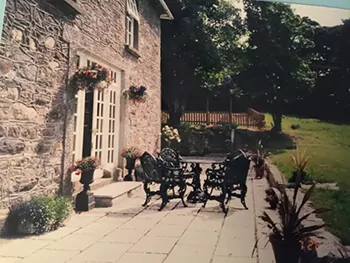 From these snippets, you can tell that I didn't have it easy…
The truth is, no international move is easy.
But here's an important point…
Everything I share with you in At Home In Ireland happened decades ago…
And the world has changed an incredible amount since then…
Today, you have even more options open to you… thanks to better flight connections and infrastructure…
You have places once considered "too third world" now topping the charts for their quality of life…
But the best change of all is that you can have help every step of the way…
That's something I didn't have with my move to Ireland.
And I can't over-emphasize how priceless it is.
It's the difference between living out of a hotel room for weeks on end, thinking you'll never find somewhere to call home…
And being handed the keys to your own place as soon as you touch down.
Or taking three painful visits to the bank, only to have your request rejected…
And, instead, opening an account in less than 30 minutes.
Above all, it's about having a community of experts and friends along the way to get you through…
And to give you the encouragement you need to step foot on a plane in the first place.
So, how do you get access to this kind of support?
That's where your bonus gift comes in…
Today, along with your free copy of At Home In Ireland, I'd like to offer you a free two-month subscription to my Overseas Living Unlimited service…

Acclaim For At Home In Ireland
"I read and greatly enjoyed Katheen's insightful and often very funny memoir. I've reviewed it for our publications."

—Cahir O'Doherty, The Irish Voice
---
"Kathleen, you have had an amazing life, for sure! So excited for your new book, which I've just read. You should write another memoir with a chapter for each country you've spent time in.

"Would love some advice on where and how to start… when I'm ready to make my move overseas, that is!"

—Noel R., United States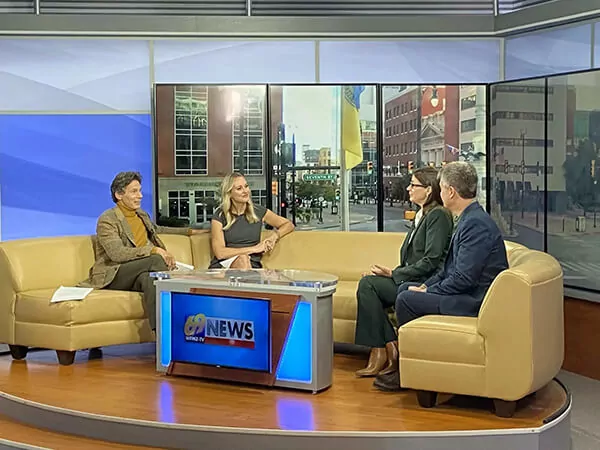 "Kathleen, it's Sunday evening but wanted to share with you that I am really enjoying your new Ireland book and feel like I can really relate to this on a personal level. It's really inspiring, so thank you.

"Well, back to reading…"

— Jenn L., United States
---
"I just wanted to let you know that we've received Kathleen's book. I enjoyed it so much, I could not put it down! Everything Kathleen discussed on our recent podcast came to light even more. Thanks for sending and please let Kathleen know how much I enjoyed reading."

— Brittanie from Travel Squad Podcast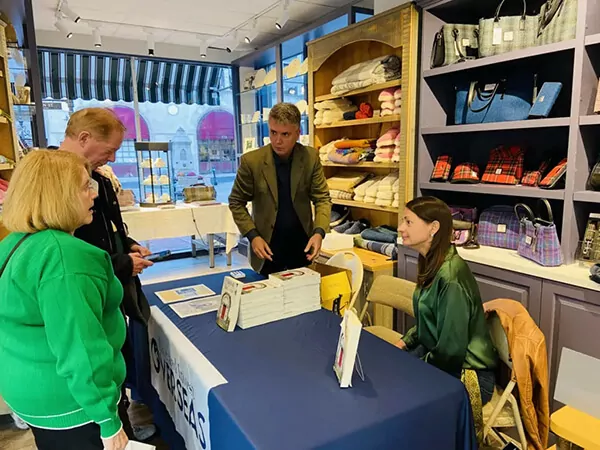 "This book set the stage for Kathleen's amazing journey. It only covers Ireland and I know she has many more places where she has explored. I only hope this means the next memoir will be called 'At Home in Paris'!"

"Excellent writing. It was a quick read on the beach."

— Carolyn W., United States

From Finding Your New Home To Navigating Your First Year In Paradise…
You'll Have Every Resource You Need…
Before I tell you about everything that's included in my Overseas Living Unlimited—that you'll have access to during your trial membership—let's back up for a moment…
As I said, I believe that your free copy of At Home In Ireland will inspire you to pursue your own adventure overseas…
But, when you get to the last page, I don't want to leave you hanging…
I want you to be able to pick up and start setting things in motion for your own new lifestyle…
Really, there are three main things to think about to make this happen. You need to:
Figure out where to go (from hundreds of attractive options)…
Get up to speed on the practicalities of how to get there (like residency requirements, finding a property, etc.)…
Make the right connections. You need reliable experts to guide you through the practical steps… as well as expats, already on the ground, who can prepare you for what lies ahead…
As an Overseas Living Unlimited member, you'll get help (starting today) with each of these steps…
Whether you're ready to move in the next year… or five years from now… my aim is to make your move as smooth as possible.
So, let's take a closer look at how this all comes together…
"I wanted to take a few minutes of your time to
thank you for all the hard work and effort…
my wife and I have followed your work for 6 years and
believe it is awesome.
"We struggled with many of the things you write about and have
always found you to be the best authority on overseas living.
"We have retired to Spain just south of Valencia and couldn't be happier."
–Craig and Erena W., Living in Spain

Where Should You Go?
Start With My Featured Haven Of The Month…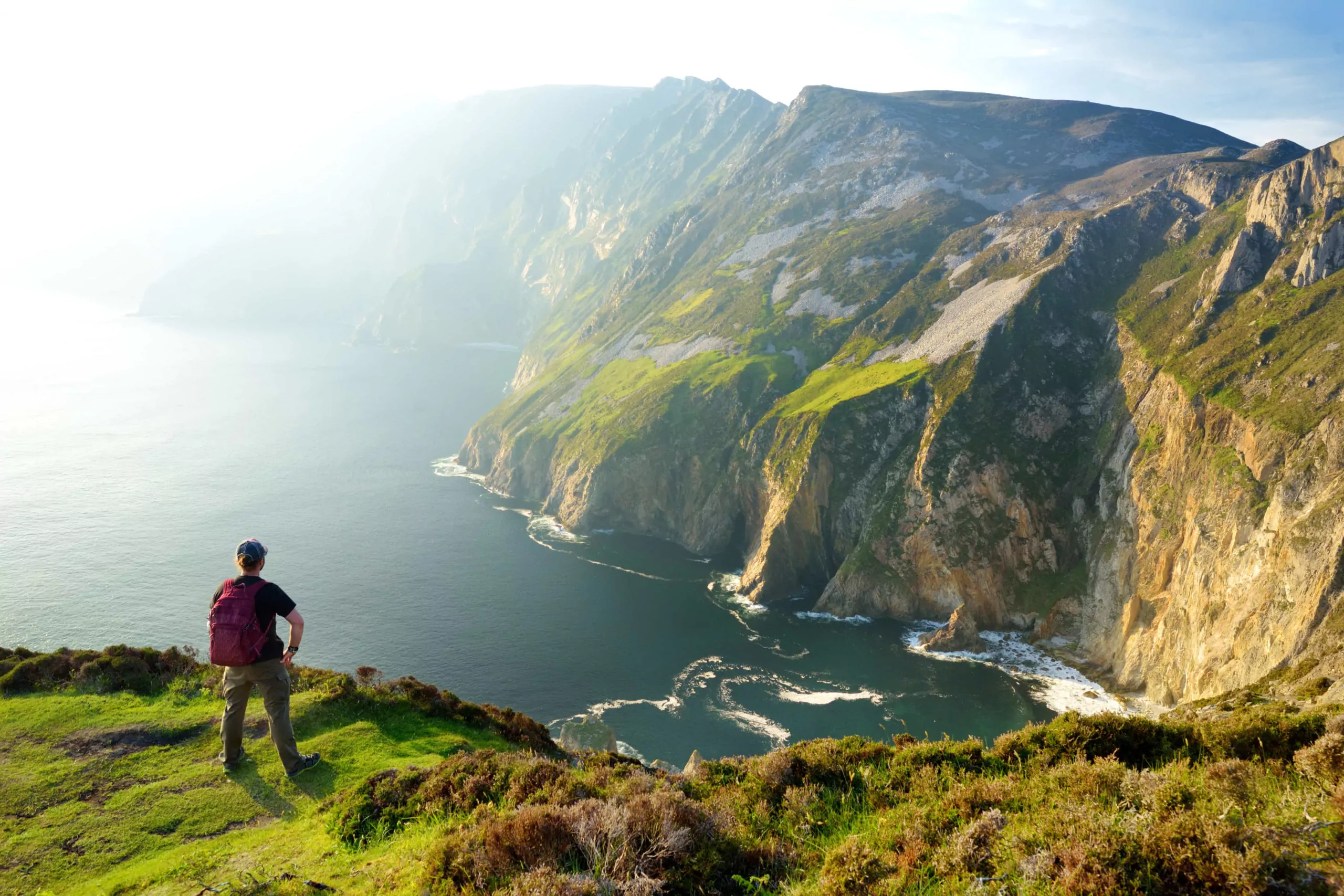 The first step toward your new life overseas is to get to know your top lifestyle options in the world today…
You may have an inkling of where you'll be drawn to from reading my e-letters…
Now, in the pages of my subscriber-only Overseas Living Letter, my team is taking things up a notch…
In every monthly issue of Overseas Living Letter (you'll get two free copies during your trial period), my editorial team and I will:
Introduce you to a top retirement haven worth your consideration for living in right now—from Caribbean fishing villages to historic old towns… cool mountain escapes to cosmopolitan cities… including places where you could live well on your Social Security check alone…
Walk you through every step you need to take to set yourself up in each of these featured havens—including how to apply for visas and residency (and how to figure the best option for you), how to buy and rent a home, how to get your utilities connected and pay your bills, where to shop like a local, where to find expat groups, get language help, etc…
Give you options for continuing to earn an income… if you need to supplement a retirement income—or continue to work part or full time—we'll put you on to the top work-from-anywhere, money-making opportunities… as well as the best places to start a brick-and-mortar business. If you prefer a hands-off approach, you'll also hear about opportunities to earn a passive income that will fund your new lifestyle and continue to grow your nest egg…
Introduce you to the experts standing by to help—from lawyers and real estate agents to language teachers and doctors. Before you go, you'll have your own go-to rolodex with the numbers for who to call around town…
As you can see, along with getting a picture of each place, you'll also get the lowdown on the practical issues you need to navigate to get to your new home…
All those details on renting and buying property, establishing residency, setting up a business, paying taxes, learning the language, whether you'll need a car (and what to expect from public transport), and so on…
Each issue of Overseas Living Letter comes from my correspondents who are living—or have spent extended time on the ground—in these places we believe are worth your consideration…
Plus, these people will give you the full story…
No place is perfect… and there's no single place on this Earth that can tick all the boxes for everyone. So, my correspondents will give you the pros and cons, as well as making recommendations as to who would settle in here best… to help you make your shortlist with confidence.
As I said, you'll get two free issues of this monthly e-zine…
But you should know about a special issue we publish each year… in place of the regular Overseas Living Letter issue…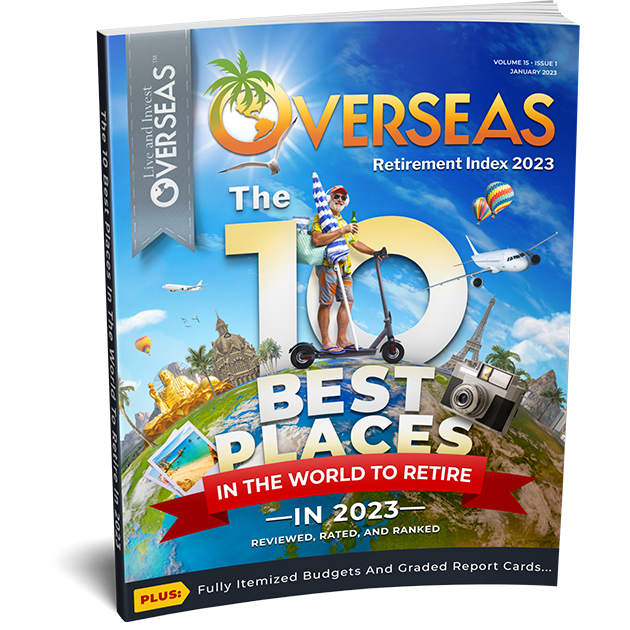 It's great to get such jam-packed issues each month, but how do you weigh all your options? How does each place compare to the next?
That's why, each year—thanks to months of number-crunching by my editorial team—we publish our Annual Overseas Retirement Index.
In this bumper report of more than 212 pages, we rank and rate our top havens—those highest on our radar—in terms of health care, retirement benefits, climate, culture, leisure, taxes, real estate, and more… to help you make your own judgment calls…
Other readers pay US$49 to get a copy of this Annual Overseas Retirement Index into their hands.
But, as part of your two months of Overseas Living Unlimited membership, I'm going to send you a copy of our most recently published Index…
"We just wanted to let you know that, partially with
your help, we finally pulled the trigger and we are
living in our condo in San Carlos, Panamá (Punta Caelo)…
"Thank you for all you have done and for all the people to
whom you introduced us, to help make this move possible and painless."
–John and Becky Gaver, Living in Panama

Join Our Monthly Webinar—
And Have Your Own Questions Answered…
About two weeks after each issue of Overseas Living Letter drops into your email inbox, Managing Editor Sophia Titley hosts a webinar—exclusive to Overseas Living Unlimited members—where she chats live with the author of that month's issue.
It's a chance to dig deeper on some of the topics covered in the feature article, as well as to share anecdotes and experiences that may not be so easily put in writing (or sometimes safe to put in print)… but that we're sure you'll appreciate…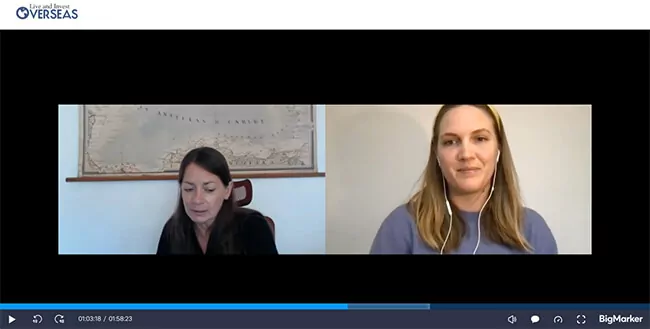 Sophia likes to keep these webinars reader-driven. So, she'll give you plenty of notice of each webinar's date and time, allowing you to send in any questions you may have on the destination ahead of the call for the writer to address live. And, if something occurs to you during the live webinar, you can enter it into the chat box for Sophia to pick up.
Of course, each webinar will be recorded. So, if it doesn't suit you to tune in on a certain day, you can play it all back later at your convenience. Again, these high-definition webinars are only available to Overseas Living Unlimited members… and many existing members cite these as their favorite part of the service.
During your Overseas Living Unlimited membership, you'll get free access to two of these webinars (that's one a month)…
And, through your dedicated members website, you'll be able to access not just the latest webinar but all those we've hosted in the past (a collection of 19 and growing).
"…Thank you so much for all of your help and advice.
It is because of you that my dream is becoming a reality!"
–Lisa Fieg, United States

Still Not Sure?
How About These 201 Other Havens…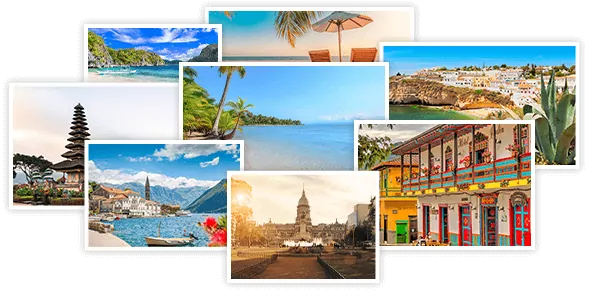 If you're thinking, "One destination a month… that's slow going!"… think again…
Another essential part of your Overseas Living Unlimited membership is access to my growing library of Overseas Haven Reports.
I don't mean to overwhelm you, but as soon as you respond today to take me up on the offer of a free copy of At Home in Ireland… and to give my Overseas Living Unlimited membership a try… I'll immediately give you access to every single Overseas Haven Report my team has compiled over the past 14 years…
You don't have to read them all, cover to cover, of course. They're simply there for when you want to check out a new place or get more information on somewhere that's been on your mind…
To date, we have 201 Overseas Haven Reports… all cataloged in your members-only website.
To give you some idea of what you'll find, here are some of the retirement gems we've covered in the last couple of years:
Tavira, Portugal. The Algarve region offers everything would-be retirees could want: lots of sunny and warm days, welcoming (and English-speaking) locals, top-notch medical facilities, an affordable cost of living for a high quality of life, and fun living near the water. The eastern Algarve town of Tavira, unlike much of the rest of the region, has held on to its authenticity, both in terms of its culture and its cost of living…
Puerto Vallarta, Mexico. With Banderas Bay on one side and the Sierra Madre mountains on the other, postcard-worthy scenery is around every corner here. Beyond the natural beauty of the area, Puerto Vallarta has excellent flight connections to the States and Canada, high-quality, affordable medical care with English-speaking doctors, and a vibrant culture with plenty of local festivals and an out-of-this-world culinary scene…
Corfu, Greece. Among the thousands of Greek islands, this one in particular stands out as an ideal retirement spot. Just off Greece's northwest coast, Corfu is renowned for its stunning natural environment, friendly locals and wholesome way of life, delicious cuisine, interesting history and culture, and low cost of living…
Phuket, Thailand. Known as the "Pearl of the Andaman Sea," Phuket has a thriving expat community—20% of the
population is made up of foreigners. No matter what type of lifestyle you're looking for, whether relaxed, adventurous, luxurious, or a combination, Phuket delivers… Foreigners tend to come here for its pristine beaches, scenic mountain views, budget-friendly lifestyle, tropical climate, high-quality dental care, and world-class hospitals.
County Clare, Ireland. Right back in the country where my own adventure started, County Clare is a region in Ireland's mid-west, bordered on one side by dramatic cliffs that look out over the Atlantic Ocean. It's famous for spectacular views, picturesque scenery, and outdoor recreation opportunities: golf, walking trails, caves, water sports, fishing, foraging, and more…
Chitré, Panama. A 3.5-hour drive west of Panama City, Chitré is best described as a small town with big-city amenities. A small expat community has established itself here, attracted by the beautiful beaches and opportunity to own inexpensive beachfront property, plus the all-around low cost of living. The local community is friendly, welcoming, and one of the most vibrant in the country in terms of culture.
Costa de la Luz, Spain. Unlike the Costa del Sol, this stretch on the southwestern coast of Spain is a hidden gem that many travelers (or aspiring expats) from other countries don't know about. Rota and the other towns along the coast have incredibly beautiful beaches that are practically empty for many months of the year… but great weather year-round.
Ubud, Indonesia. Most people are drawn to Bali for its spectacular beaches, but Ubud, perched in the highlands and surrounded by brilliant green hills, offers something utterly unique. This is Bali's cultural heart—a center for art, craft, and dance since the late 19th century. Today, it's as on trend as ever, with innovative architecture, some of the finest artisan crafts in the country, and a competitive culinary scene.
Las Terrenas, Dominican Republic. What sets the Dominican Republic apart from other Caribbean options is its more sophisticated lifestyle. The way of life in beach-town Las Terrenas is more European than Caribbean. In this "St. Tropez of the Caribbean," you'll be welcomed by locals and expats alike, and you'll enjoy access to a wide range of products from patisserie-baked pain au chocolat to German salami to Swiss cheese, thanks to the diverse and multicultural local community.
As an Overseas Living Unlimited member, you'll be able to dip into any (or all) of the above destinations, starting today…
And that's just a small sample… a fraction of the 201 reports standing by in our archives…
"Thank you for your direction and helping us meet the right people…
I never would have dreamed of retiring early but
thanks to good information now we are more than ready."
–Carole W., United States

Tap Into My Global Network Of Trusted Experts,
Well-Heeled Expats, And Readers Who Share Your Dream…
Now that you're covered on the "where" and the "how" of your move… it's time we address the third (and probably most important aspect) of your move overseas…
That is, connecting with the right people.
As you'll read about in At Home In Ireland, I thought I was fully prepared to hit the ground running on my first international move.
How could the publisher of a newsletter dedicated to the theme of living and investing overseas possibly run into trouble? And, how hard could it be moving to an English-speaking country?
Turns out, I was in for one heck of a reality check…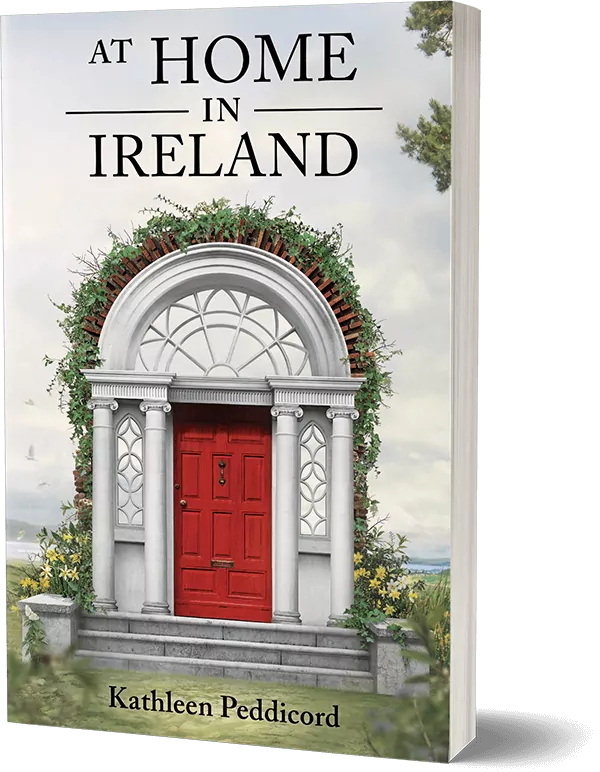 Right from that first night as I landed alone with three suitcases, four oversized duffle bags, and not a porter in sight… or a taxi to get me to the hotel over the bridge (you'll read all about that in Chapter 7 of At Home In Ireland)…
As I see it, you need three levels of support.
You need the experts who can help you with the big things—like visas, property, taxes, and shipping.
You need the expats who have gone before you and can give you the full picture of what to expect… and share their valuable lessons learned.
And you need your own little support network you can tap into any time you need it… especially when you've had a tough day and need an understanding ear.
Let's start with the experts…
My Rolodex Will Save You Countless Hours
(And Likely Thousands Of Dollars)…
Through my international moves, everything I learned about living, investing, doing business, buying, selling, and owning real estate, managing logistics, and raising children overseas, I had to figure out… slowly, step by slow step… on my own (with the help, of course, of my husband Lief… who was equally perplexed).
That goes for my first move to Ireland… my second move to Paris… and finally to Panama City.
Years later, Lief and I look back at those crazy times and wonder how we ever made it through. How we didn't lose our minds. How we didn't just pack up and go home.
We needed help back then. But it didn't exist. Not in any focused, personalized way. And certainly not all from one single trusted source.
But today, that level of help is right here for you. Because, over the years, Lief and I have built a global network of help… a group of experts we know we can trust to guide us and our readers…
And, thanks to our team of globally spread writers and correspondents, our network continues to grow…
You'll get to connect with these experts in several ways through your Overseas Living Unlimited membership, including:
Rolodex—for every featured destination in your monthly issue of Overseas Living Letter and in every Overseas Haven Report, you'll find a Rolodex of contacts to follow up with in that place—from realtors to attorneys to English-speaking doctors…
Ask us. Want to know about health insurance overseas? Want to find a property to rent in Italy? Need an immigration attorney in Colombia? Contact our Customer Service team… for an answer within 24 hours…
Again, you have free access to all of this throughout your two months of membership…
That's all the professionals you need taken care of…
Next, you need your community…
"This is a brilliant idea! I wish this had been available to me 9 years ago…
I hope people who are ready to take the adventure to a
new and better life are smart enough to jump on this offer.
"To have you and Lief as advisors is as good as it gets…"
–Linda L. Ferguson, United States

Your Tribe Is Standing By In The Clubhouse…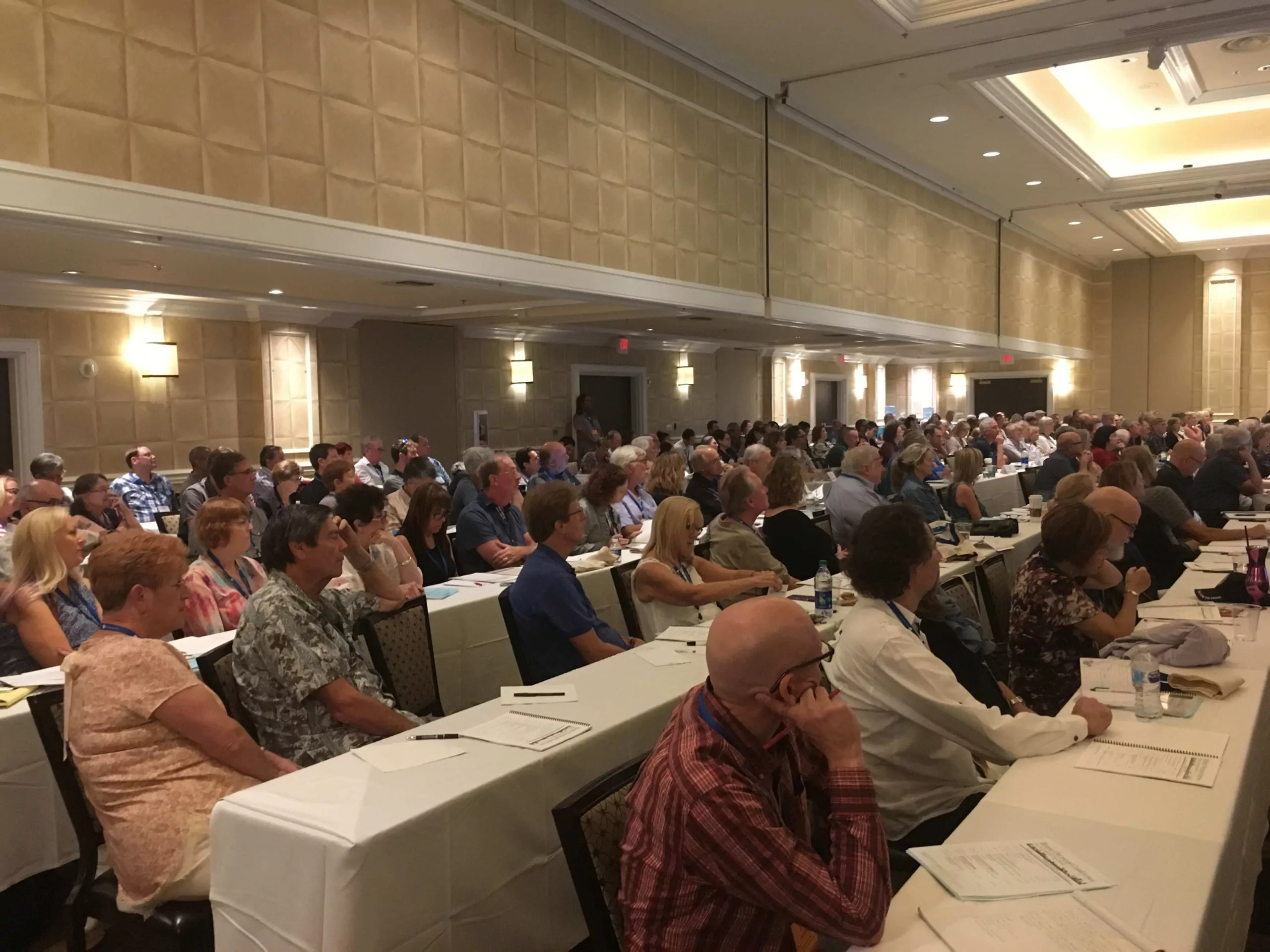 If you've already broken the news to family and friends that you're planning—or even just toying with the idea of—a move overseas, the reactions may not have been what you were hoping for…I had my own difficulties telling my parents about taking their beloved granddaughter across the Atlantic…
Expat Barbara Petrohan, who now happily divides her time between Portugal and Colombia, recalls, "Almost everybody I know back home thought I was completely mad to want to leave the United States. They didn't think I could survive on my own."
And, I've heard many others… some married, some single… some young, some older… tell similar stories over the years…
But here's the thing…
You can't waste time trying to bring people over to your side. It's likely they'll deal with it—once you get settled.
What you really need right now is support from people who have gone through what you're about to go through… and can report back from the other side…
These people, too, are valuable local contacts who can give you honest and up-to-date answers on what it's like day to day…
They'll be able to clue you in on things like the best local realtor in town (and who to avoid)… and where to go to experience the best local food, at local prices…
You'll get access to all this in the Overseas Living Clubhouse—a special Facebook page we started exclusively for Overseas Living Unlimited members.
We opened this private space at the beginning of the pandemic to help our members connect and keep their dreams alive during difficult times. And, over the years, it has grown into a most valuable resource…
Overseas Living Unlimited members take great pleasure in sharing details with you—of their research, their findings and discoveries, their frustrations, and challenges, and their ultimate triumphs.
Any time of day, the Clubhouse is open and ready for you to tell us your own story… raise your concerns… ask your questions… post your own pictures and videos… and make new friends…
To give you an idea of the kinds of topics that crop up, here are a couple of recent posts…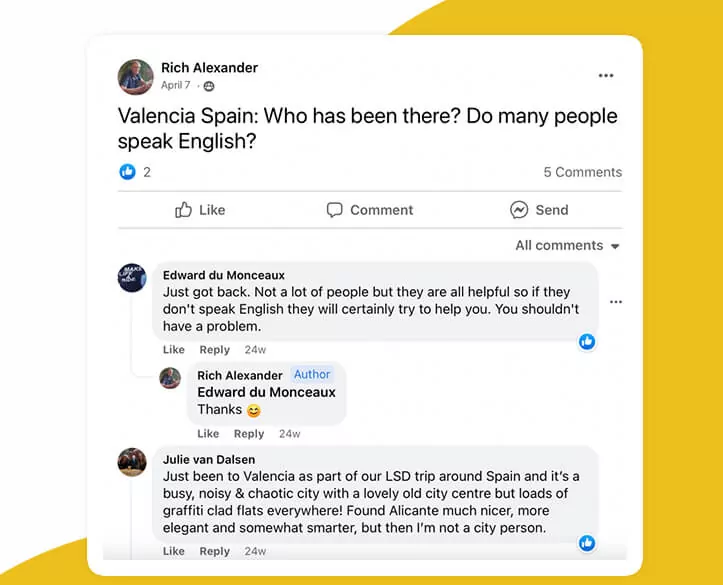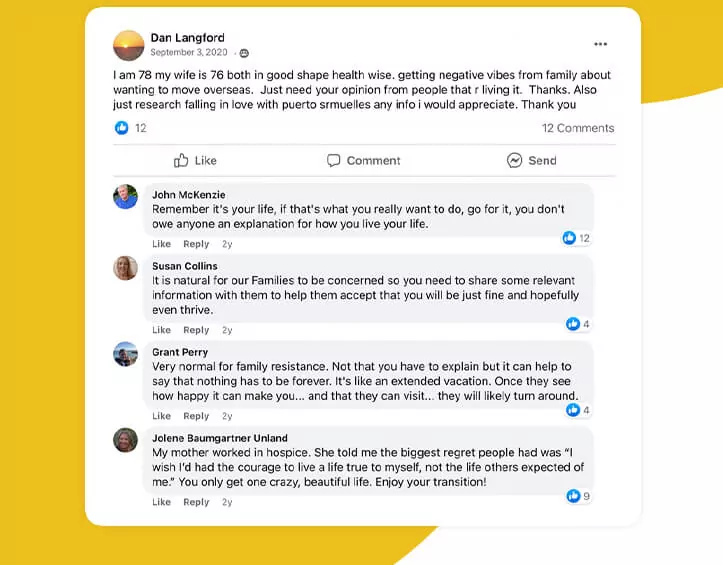 I'll be checking in regularly… as will my editorial team… and we hope to see you there.
"The LIOS conferences are the best ones out there,
far superior to the competition. It's evident a lot of
thought and planning go into these.
"They are honest and engaging, with excellent topics and speakers.
I especially appreciate the emphasis on legal and tax information.
"Wish I had discovered LIOS long ago. It would have
saved me from some mistakes… Ten Stars!"
– Zera Lowe, United States

As A VIP Reader, You'll Get
Discounts In My Bookstore And At LIOS Events…
As an Overseas Living Unlimited member, you'll be welcomed in as a VIP reader. This means you'll qualify for discounts across Live and Invest Overseas publications and events…
A 20% discount off every Live and Invest Overseas bookstore purchase—which you can bundle with any other current discount or sale offer—even with half-price discounts.
Build as complete a Live and Invest Overseas library as you like—at bargain prices. The more you buy, the more you save. Enjoy this benefit as long as you remain an Overseas Living Unlimited member (the first two months will be covered)…
Save 20% on all Live and Invest Overseas publications including…
"Starter Kits" and "Live and Invest in…" kits for Belize, Panama, Colombia, Ecuador, and others
"Panama Letter"(monthly)
"Where and How to Retire Overseas" Kit
"44 Things You Must Know Before You Relocate, Retire, or Invest Offshore"
"52 Days To Your New Life Overseas"
"Top Health Insurance Options for the Retiree Abroad"
"Your Dream Home Overseas; How to Buy, Own, and Profit from Foreign Property Program"
"Passport to Freedom: The World's Top Havens for Residency, Citizenship, and a Second Passport" 
A standing US$100 discount off any conference registration…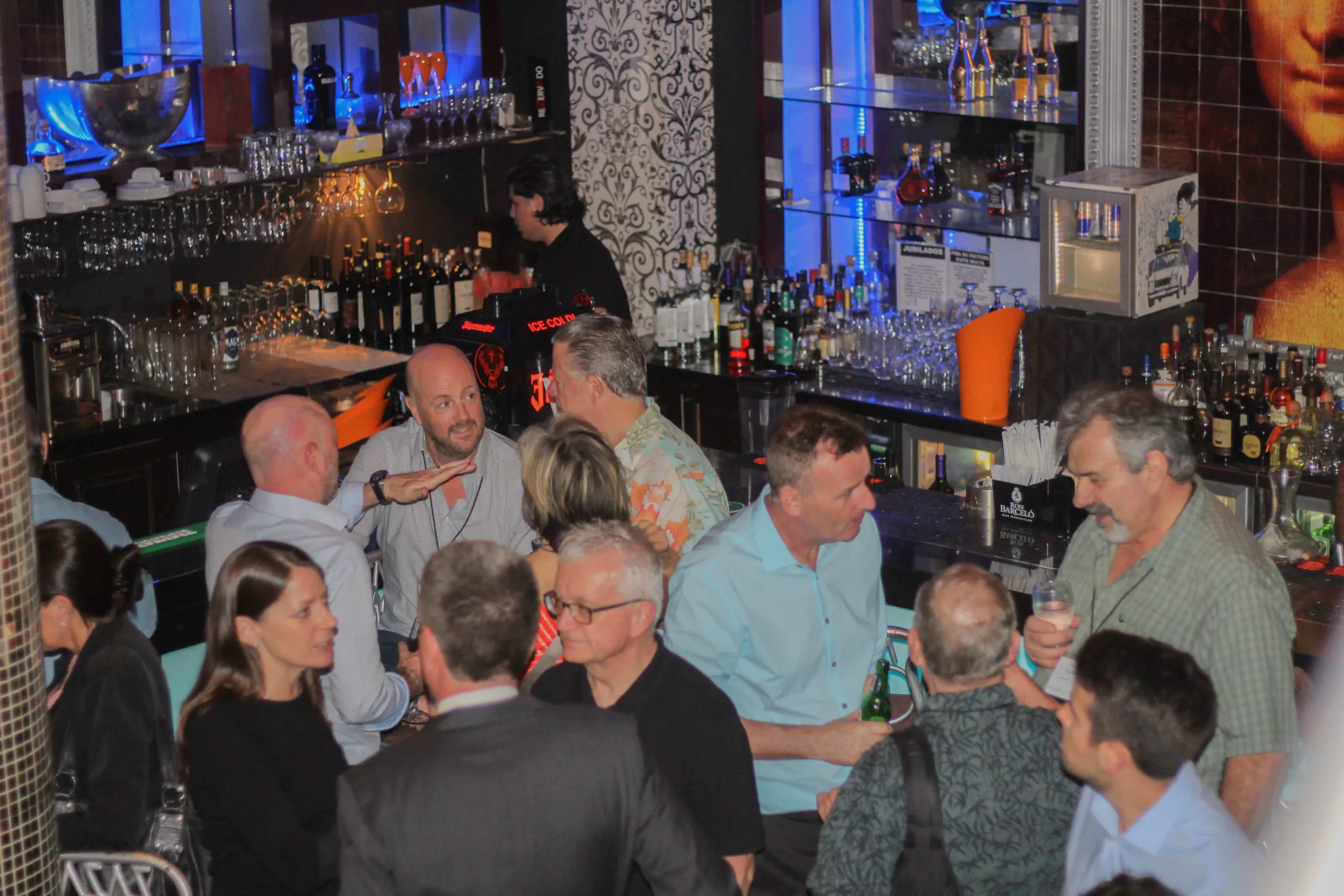 We know the impact conference attendance has on motivating moves overseas… So, we provide this discount as an extra incentive to encourage you in the pursuit of living your retire-overseas dream. By the time you're only a couple of sessions and a few conversations into one of our conferences, you'll feel the fire in your belly that has spurred so many of your fellow readers into the retirements of their dreams.Again, this discount applies to every LIOS event… and on as many events you wish to attend during your membership. No limits.
What's more, whenever you decide to attend an event with us, you'll have full VIP status, allowing you access to private functions…
Priority Treatment At All Times—
Plus, Access To Private Functions
Whenever a question springs to mind, you'll jump to the top of the queue…
Overseas Living Unlimited members get full VIP support and attention from the Live and Invest Overseas customer service staff, editors, correspondents, experts, and in-country resources. All questions are answered (and researched if necessary)—within 24 hours.
You'll also enjoy VIP privileges at our live events and conferences—including access to the VIP lounge and to all private invitation-only functions. (As a non-member, VIP lounge access would cost you US$25.)
Your 60 days of complimentary VIP treatment begins immediately when you request your free copy of At Home In Ireland today…

About Kathleen Peddicord,
Founding Publisher of Live and Invest Overseas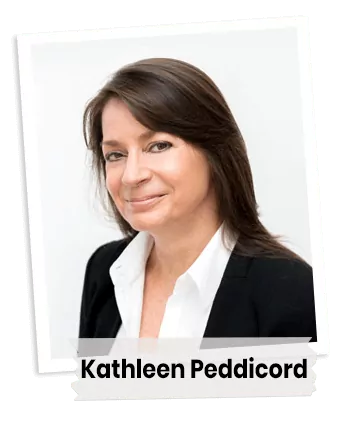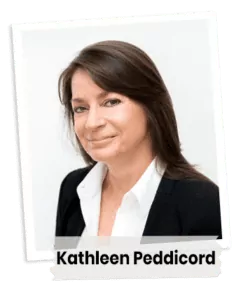 For 37 years, Kathleen has been exploring the world for fun and profit—and reporting back about her discoveries for thousands of readers.
In total, Kathleen has traveled to more than 50 countries, invested in real estate in 21, established businesses in 7, and renovated properties in 6. Kathleen is regularly quoted in The New York Times, Money magazine, Forbes, and beyond. She has written innumerable books, reports, and essays on where and how you can escape the retirement-tromping economy at home and live like royalty on a modest budget… invest for profits overseas ahead of the crowds… and secure your dream lifestyle in the world's best destinations.
None of this would have been possible without taking that very first step—leaving Baltimore, Maryland, behind 25 years ago for adventure on the Emerald Isle. Kathleen knows exactly what it's like to be in your shoes—and, through her newsletters, reports, kits, and books (as well as occasional speaking at Live and Invest Overseas events) she shares her best advice for taking the leap.
Your Free Copy Of At Home In Ireland +
Two Months Of Overseas Living Unlimited =
Perks Of Over US$4,100…
I hope I haven't overwhelmed you… my Overseas Living Unlimited service is pretty jam-packed…
So, let me do a quick recap on everything that's on the table for you today…
What's Waiting For You…
Your Free Copy Of My New Book At Home In Ireland
(Value: US$17)
Two Issues Of Overseas Living Letter (Value:US$19.90)
Copy Of My Most Recent Annual Overseas Retirement Index
(Value:US$49)
Two Live Webinars With LIOS Destination Experts
(Value: US$200)
Access To 19 Past OLU Members-Only Webinars
(Value: US$1,900)
Access To 201 Overseas Haven Reports(Value: US$1,999.95)
My Private Rolodex Of Live And Invest Overseas Experts
(Value: Priceless)
Your Exclusive Overseas Living Clubhouse—Private Forum (Value: Priceless)
20% Discount On Live And Invest Overseas Bookstore Products (Value: Buy more, save more)
US$100 Discount On All Live And Invest Overseas-Sponsored Events (Value: US$100, based on attending a single conference during your membership)
Instant VIP Status, Including Access To Private Functions (Value: Priceless)
 Ignoring the hundreds of dollars you can save over the two months of your membership… on the bookstore and LIOS events… and those privileges that are simply impossible to put a value on (including the Rolodex that's taken me three decades to build)…
You're getting US$4,185.85 worth of resources into your hands.
That's US$4,185.85 worth of help to get your own show on the road…
But, as I said earlier, your copy of At Home In Ireland is free… and you're getting all the above Overseas Living Unlimited benefits during your two-month trial without having to commit to the cost of annual membership…
All I ask from you today is US$4.95 to cover the shipping of your free book…
Of course, I hope that you'll enjoy the benefits of Overseas Living Unlimited so much that you'll wish to continue your membership… and be part of our community in the long term…
But you're never under any pressure to join…
You have 60 days to try out all the perks completely risk-free.
Whatever happens after that, the copy of At Home In Ireland I send you is yours to keep, forever…

My Free Book Stash Is Limited—
First Come, First Served…
I have just 500 copies of At Home In Ireland to give away for free…
Once this stash I've set aside is gone, you'll only be able to buy the book on Amazon for US$17…
Remember, you have absolutely nothing to lose in securing a copy today…
What I hope you'll gain is the inspiration and confidence to press ahead with your own adventure…
If you're ready to take the next step, please click on the button below.
On that page, you can review all your free bonuses… and tell me the best place to send your copy of At Home In Ireland.

Sincerely,

Kathleen Peddicord
Publisher, Live and Invest Overseas
Author of At Home In Ireland
P.S. As soon as you confirm your details, I'll arrange to have your free copy of At Home In Ireland dispatched without delay.
Also, be sure to watch your email inbox.
As soon as we've registered your trial membership, we'll send you out access (within 48 hours), so you can begin tapping into our Overseas Living Unlimited archives (and all those Overseas Havens Reports and webinar recordings).

P.P.S. I just received a few more reviews of At Home In Ireland…
"Kathleen, OMG! Your story in your new book in search of your home in Ireland, moved me to happy tears and excitement for you. I likened it to knowing when you find your wedding dress, be it lavish and expensive, or simple yet memorable. It is the same feeling you must have had when you turned the corner and the house of your dreams sat idyllically in your sights.

"The home you found truly sounds idyllic. I close my eyes to your description, room by room, and see myself there, too!

"One day, I'll do the same, and I'll have that giddy exciting feeling inside, as you did, when I find my dream home overseas."

— Myla W., United States
---
"Kathleen does a phenomenal job at transporting the reader to Ireland during a pivotal time in her life. Her characters come to life with great detail and she tells a wonderful story about not only her life, but life in general on the emerald isle. Highly recommend picking up a copy for a quick, thoughtful, and inspiring read."

–Amazon.com customer
---
"In this beautifully written memoir, At Home in Ireland, Kathleen opens her heart revealing her personal life. A woman who has encountered many obstacles that did not get her down, nor deter her from succeeding in life. Kathleen shows strength in not allowing herself to be shackled by deadwood and that has been her shining success. As a mother, wife, and successful businesswoman, Kathleen shines through in this book. And so does Waterford, where she'd made her home for many years.

"It was lovely to read about local areas, as the couple also spent time relaxing and touring the County of Waterford, taking in sights such as the Copper Coast, Mahon Falls, and Dunmore East along with a visit to the Waterford Crystal factory.

"This book is interesting to read as a local, giving an insight into how visitors see our city and county, and Kathleen absorbed every detail on her visit. She saw things we would take for granted, stating the obvious while capturing Waterford's magical charm."

— Mary Crowley, Munster Express

Reach us with questions and comments at 
CustomerService@liveandinvestoverseas.com 
or by phone, toll-free from the United States, at 1-888-627-8834.
Copyright © 2008- Live and Invest Overseas, Founding Publisher Kathleen Peddicord