Welcome To Private Network
"Synergy is better than my way or your way. It's our way."
– Stephen Covey
Dear New Private Network Member,
Thank you for taking the leap to join our new inner circle of open-minded, forward-planning readers on a quest to the ultimate international lifestyle.
Over the coming months and years, we look forward to getting to know you, to having you on the road with us to share in our adventures, and to helping you move forward with your own international plans.
Through frequent gatherings with Lief and I and our team of trusted experts—and the natural support that comes from being part of a circle of like-minded adventurers—you have the opportunity to finally see your dreams come true… dreams, perhaps, that you've been harboring for decades.
In fact, Private Network may take you beyond these dreams.
Don't be surprised if, after a weekend in the company of our experts, you walk out with a completely new life all mapped out on paper—and with access to the contacts you'll need to help you get there, step by step.
Once you begin to explore the opportunities out there, anything seems possible.
The privileges of your new Private Network membership are many. Let's review them to be sure you're aware of everything you can take advantage of over your lifetime membership:
Annual exclusive weekend retreat with one-on-one consulting sessions—for 2019 we'll do this in Santo Domingo, Dominican Republic. If you can only make one event a year, make it this one. It's a rare opportunity to meet with our top experts and have them focus on your needs. It's also a chance to get to know your fellow Private Network members… all in a top overseas haven.
Quarterly meetings with Kathleen and Lief—and our expert guests—in an informal setting. This could be an invitation to meet at a favorite café in Paris… a tapas bar in Lagos, Portugal… or for cocktails at our private apartment in Medellín, Colombia. These meet-ups will be a chance for us to see how you're getting on and for you to ask all your important questions (big and small).
Monthly webinar with one of our experts on an important topic related to living, investing, or doing business overseas. With these webinars, our experts will arm you with practical advice on topics like planning for early retirement… the do's and don'ts of buying real estate overseas… how to protect your assets and provide a secure future for your loved ones… to name a few. You'll also have the chance to put your questions to the experts… without leaving home.
Two free nights' accommodation in Medellín, Colombia—staying at Kathleen's and Lief's private apartment in El Poblado. This innovative, green city is a place to relax, unwind, and stroll the streets… soaking up the Euro-chic lifestyle of The City of Eternal Spring. Remember, you have two free nights a year… every year.
Join Lief on his property scouting trips—and be at the table with him as he asks the important questions… and negotiates the best deal. Few readers get to shadow Lief and be in the room as he talks directly to the developers. As a Private Network member, you'll have at least one opportunity to join Lief every year.
Join us on our adventure trips—we'll do at least one fun activity a year in some part of the world… a chance for Private Network members to hang out together, and with our experts, and do something different. (This is where you'll really get to know us.)
A desk in our office—whenever you're in town, we hope you'll take this opportunity to experience the buzz at Live and Invest Overseas HQ in Panama City. Whether you need 20 minutes to check your emails… or wish to stay all day to catch up on business, there's a desk waiting.
VIP privileges at all Live and Invest Overseas events. Your name has been added to our list of "VIP" readers. This means you're invited to join us for every VIP event, meeting, cocktail reception, webinar, etc., that we offer anywhere in the world.

At every conference we hold, we include at least one private VIP reception. In addition, at every conference, we set aside a private room for use by VIP attendees only. This is a place where you can check your email (using the computer we provide), have private conversations with speakers, meet to chat with fellow attendees, or sit down with a member of the Live and Invest Overseas staff to review your questions and seek some one-on-one guidance.

Access to our top experts on living and investing overseas—the best people in the world to help you make your move… and guide you step by step. You'll get to meet these out in the field at our retreats and gatherings… but, you'll have their private contact details, too, for whenever you need to call on them.
More information about your membership is detailed at your Private Network website.
Your login information should have been emailed separately, immediately following the acceptance of your application to become a Private Network member. If you have any trouble accessing the website, or any questions about any of the benefits of your Private Network membership, please do not hesitate to get in touch. Reach us at 1 (888) 546-5169. You are on your way to the new life you're dreaming of. And we're standing by to do everything we can to help you get there quick.
We'll be in touch again soon, and we look forward to meeting you on the road!
Sincerely,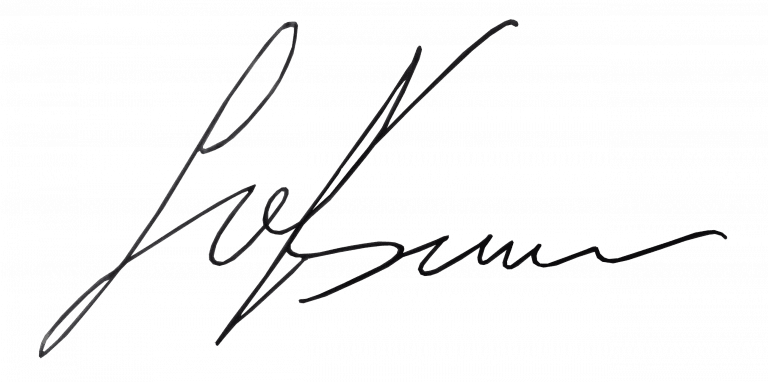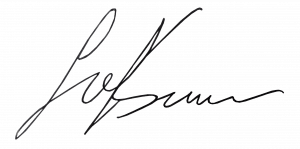 Kathleen Peddicord, Lief Simon, and our entire Private Network team.
P.S. For quick reference, here are contact details you should file away:
Email: liaison@liosprivatenetwork.com
Phone: 1 (888) 546-5169
© Live and Invest Overseas. All Rights Reserved. Protected by copyright laws of the United States and international treaties. This newsletter may be used only pursuant to the subscription agreement and any reproduction, copying, or redistribution (electronic or otherwise, including on the World Wide Web), in whole or in part, is strictly prohibited without the express written permission of the publisher, Live and Invest Overseas, Calle Alberto Navarro, Casa No. 45 (El Cangrejo), Panama, Republic of Panama. Live and Invest Overseas does not provide tax or legal advice.
If you have any questions or feedback, get in touch at: CustomerService@liveandinvestoverseas.com or by phone: 1-888-627-8834 or +1-443-599-1221.