Looking For Your Piece Of Paradise Abroad?





TRY BEFORE YOU FLY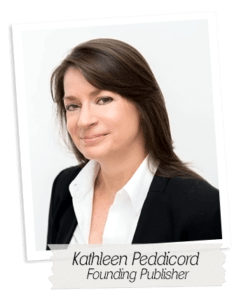 Dear Live And Invest Overseas Reader,
Here's a simple truth:
The only way to know 100% certain that a place is for you is to spend time there…
I'm talking walks around the neighborhood, trips to the market, calls to the cable guy.
You have to feel a place to know if it's right for you or not…
Breathe in the air, hear the commotion, talk to the people… and listen to your gut.
Now, the world is alive with dozens of countries—and hundreds of towns and cities—where you could live well… locations where those market visits and neighborhood walks could be unforgettable highlights in a successful new life abroad.
But that's a lot of places to visit before deciding on the site of your retirement bliss…
Which means a whole lot of time (and just as much money) spent searching for your personal piece of paradise…
For instance, airfare is 33% more expensive this year amid a travel boom and high gas prices.
And places to stay?
Short-term accommodations are more expensive now than any time in history. Even if you skip the tourist traps and opt for an Airbnb, you're still going to pay 37% more for the same temporary home as you would have pre-COVID.
But I Have The




Perfect Solution For You…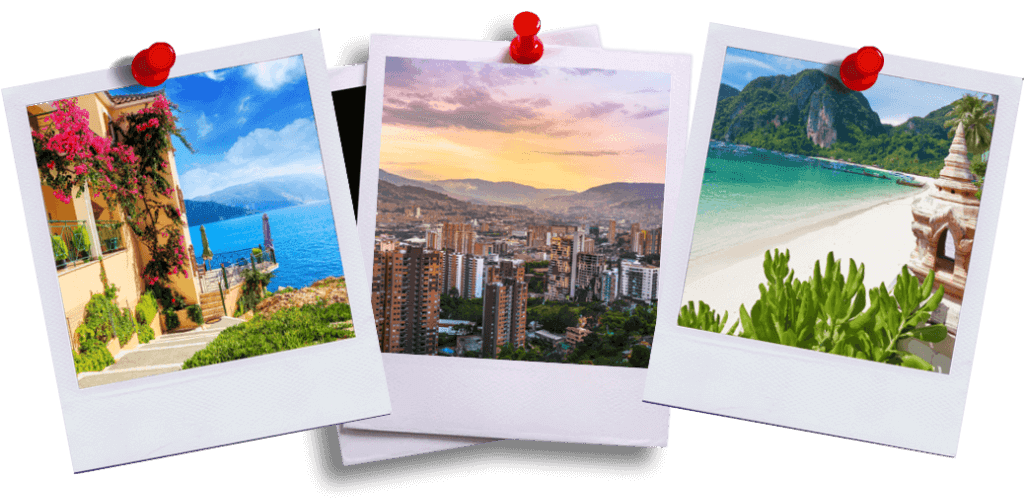 Instead of a long checklist of places to try on for size…
Instead of expensive one- or two-week stays… and instead of multiple, costly flights…
Simply cut down your list of potential homes to two or three or four places.
I know, I know…
But it can be easier than you think—and I'll get to why in just a minute…
But consider this: with only a few havens to visit, you'll be able to stay longer in each place.
With that, not only will you get a better feel for a potential home after a month or two…
It'll also be cheaper…
First, the longer you stay in a place, the more you know about it. After a few weeks, you'll know how to avoid the tourist traps and where to shop by beginning to understand how to live like a local…
Even more than that, you'll save big when it comes to housing.
Did you know, for example, that Airbnb rates are discounted 50–60% when you book for a month or longer? Same exact places—only much cheaper when you live there as a non-tourist. And local, furnished rentals outside of the Airbnb network are also usually available, again, at much better rates than hotels and vacation rentals.
But back to our dilemma…
How in the world can you improve your list without visiting all of these places?
Well, that's the mission of everyone who works at Live and Invest Overseas.
We're famous for our publications and rankings on the World's Best Places To Live Abroad…
But research and reading can only take you so far—it's why we host live conferences in countries around the world.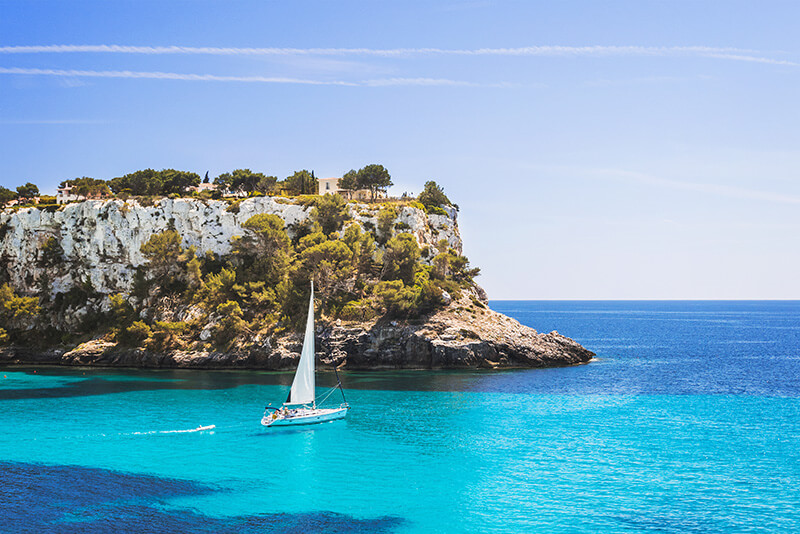 Traveling with us as we explore the world's best places to spend time is a grand adventure with proven results as evidenced by thousands of past attendees who are now retired and living their best lives abroad…
Of course, traveling to a bunch of places requires a certain amount of time and money.
Which is why we shouldn't have been shocked that the COVID-19 pandemic had at least one fantastic thing come from it…
Namely, we were forced to take our conferences online.
The result? Thousands of happy Live and Invest Overseas readers…
"The entire event was very professionally done! Getting my questions answered in real time was a huge bonus too… All the presenters did well use of many visual aids, photos, and charts to help make their points more memorable.
"Certainly, we will be rewatching many of these segments again and again as we narrow down our search and put our plans into play."
-Susanne Leasure,
United States
"A monumental task putting on a conference like this to address so many interests and varied personal circumstances and this is probably the best resource out there. Altogether an outstanding job putting together a comprehensive range of subjects which can also be reviewed later as needed. Thank you for the hard work and thoroughness and for making this information so readily available."
-A.P.,
United States
"Truly a prize winner and highly valuable speaker content. Absolutely [enjoyed the event], with multiple opinions and experience (panel sessions)"
-Thomas Masciangelo,
United States
"Appreciate the format of the conference. Thanks for setting the conference up this way. Participants do not have to decide which sessions to choose the way we do when at the 'normal' conferences."
-M. C.,
United States
"I liked the one-day virtual conference."
-C.S.,
United States
"Well done… I really want to commend you and your country specific presenters. All the photos & videos get the juices and excitement flowing. I really appreciate them. They speak a thousand words. Greece, Montenegro, Cyprus, Italy! Thank you!"
-T.R.,
United States
"We have lived as expat[s] about a third of our lives but not in the locations we would retire, and it is great hearing all your insights on locations we want to see and live in!!! Looking forward to the week!!"
-Mike Baranowski,
United States
Our Online Events Take Readers On A




Virtual Tour Of The Best Places To Call Home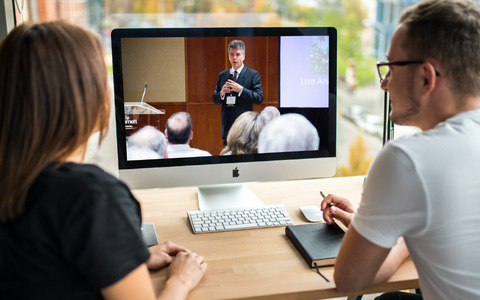 Back in 2020, after canceling our in-person conferences due to the lockdowns on travel and meetings, we were forced to take our events online…
To our surprise, they were an even bigger hit than our usual events!
As some of our past attendees above said, these virtual conferences made things much easier and cheaper…
Indeed, our online events have proven to be a revolutionary way to shortcut the home-search process by allowing you to "try before you fly."
Via high-definition video, you can watch as our experts tour the best regions, cities, and neighborhoods in a country…
You can hear from professionals and experts like residency lawyers and doctors, as well as expat entrepreneurs, expats, and retirees—the folks who can tell you exactly what you can expect so you land in place already knowing how to live like a savvy veteran…
And, of course, it's all done in real time… meaning you can ask your questions during a tour or presentation, and talk to experts and fellow attendees in chat rooms.
It all adds up to a satisfying, enriching, and incredibly useful online experience that lets you decide if a place could be for you or not…
All from the comfort of your home or office.
Our Online Events are a unique shortcut to comparing and contrasting destinations, understanding your options, and ultimately finding your new home overseas.
After more than two years at this, we've perfected the process using feedback from attendee and the best technology available.
We currently offer three types of these online events:
| | | |
| --- | --- | --- |
| Virtual Passes | Virtual Conferences | Online Workshops |
| | | |
| Our Virtual Passes livestream the conferences that we host in-person and on-location in specific havens… | Our Virtual Conferences feature all-new havens as well as larger regions that are easier to digest on your own time… | Our Online Workshops condense our usual event coverage into just a single, action-packed day… |
| Hi-Def Livestream of a live, in-person conference | 100% virtual event—all speakers and attendees are online | 100% virtual event stripped down to the essentials |
| Highly focused and in-depth events—perfect if you already have a place in mind to consider | Perfect for exploring all-new havens or a large region such as Europe or Latin America | Centered on the fundamentals, these are the perfect option for simple topics or focused destinations |
| 3–4 days of education, networking, and discovery | 3–5 days of education, networking, and discovery | 1 single day of education and discovery |
| LIVE event, meaning you can ask questions, get up to the minute info, and chat with experts and attendees | LIVE event, meaning you can ask questions, get up to the minute info, and chat with experts and attendees | LIVE event, meaning you can ask questions and get up to the minute info |
| At least 6 Virtual Passes available every year | At least 4 Virtual Conferences available every year | At least 5 Online Workshops available every year |
| 2023 Destinations include Portugal, Belize, Panama, Colombia, and Spain; plus the Offshore Wealth Summit | 2023 Destinations include Cyprus, Latin America, and Europe; plus the Global Property Summit | 2023 Destinations include Montenegro, Ecuador; plus the topics of Health Care Abroad, Residency, and Making Money |
| Get same-day, on-demand video recordings access for LIFE | Get same-day, on-demand video recordings access for LIFE | Get same-day, on-demand video recordings access for LIFE |
"Enjoyed the morning sessions that we saw – great mix of content and speakers. We like the format and had no technical difficulties. We were able to ask questions and get them answered.
"Like that you have some pre-recorded sessions too, to amplify and expand content provided during the live sessions. Great first day – thanks!"
-Evan Swingholm,
United States
It's with that rundown that I'd like to introduce you to an all-new opportunity…
Readers have actually hounded us for this since our very first online event…
It's a single solution so easy that I wish I would have thought of it sooner.
It's a way to narrow down all your options over the course of a year—getting all the intel you need to make big decisions…
And it's the best value we've ever offered for all the "Try Before You Fly" events I mentioned earlier…
At last, I am pleased to announce the one and only:
Ultimate Virtual Pass
Get VIP Access To Every Single Event
For a single entry fee, the Ultimate Virtual Pass gives you 100% free access to EVERY event we host…
Every country event, every specialized summit, and every workshop—you'll get access to both the live events and the on-demand video recordings for each.
Join us virtually on the Algarve coast of Portugal in the spring with your Virtual Pass…
Log in during our Cyprus Virtual Conference to take a virtual tour across the entire island…
And take a few hours out of your day to explore Montenegro,  Ecuador, and beyond with our 1-day Online Workshops.
The entire world—and the advice of experts from every corner of it—are at your fingertips with Ultimate Virtual Pass.
Again, you'll do it all from the comfort of your home or office.
Using this revolutionary research "shortcut," you'll learn about all the best options abroad for you and yours… narrowing down your options from dozens to just a few by this time next year.
Then, once you have a short list, you'll be ready to venture out and put boots-on-ground—having saved plenty of money and precious time.
So, where exactly are your best options as of today?
I think you'll be pleased… we're covering more options than ever before…
"So much work in getting the technical stuff set up for all of the presenters. The information is amazing."
-Mary Anne McCourt,
United States
"It is clear that a lot of work and organization went into this conference. Nice work."
-W.S.,
United States
"Very informative broadcasts. Excellent speaker who
presented everything in an easy to understand manner."
-Michael Pryor,
Canada
So Where Exactly Can You
Take A Virtual Tour With Us?


Here's What You Can Expect …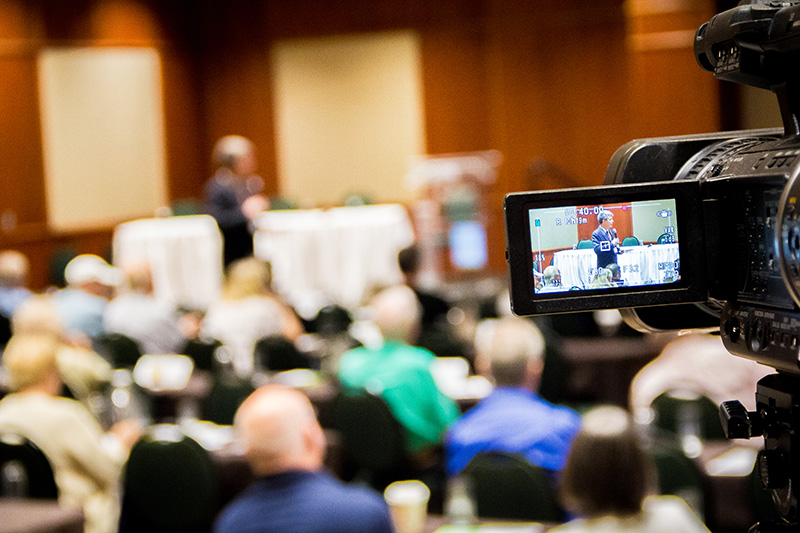 Destinations for investors, expats, and retirees…
Belize




-Virtual Pass-
Belize is an English-speaking paradise with rain forests, white-sand beaches, and Caribbean islands. A tiny country with a population of fewer than 385,000 people, you'll find here friendly locals and plenty of expats.
Peaceful Belize is the ultimate place to get away from the world's troubles.
Residency is simple and comes with "Welcome Mat" perks. Belize is also a tax haven, and the cost of living here can be incredibly low—it's one of the best values in the Caribbean.
Its back-to-basics lifestyle and natural wonders lure scuba enthusiasts, eco-adventurers, missionaries, tech billionaires, retirees, expats, and celebrities like Leonardo DiCaprio.
They all come here in search of paradise… and they're not disappointed.
Panama




-Virtual Pass-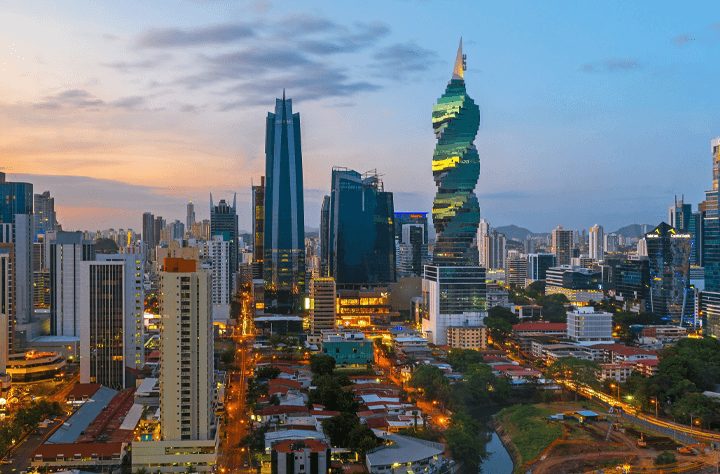 Home to the headquarters of Live And Invest Overseas, Panama is a little country that packs a big punch…
This has long been a top destination for retirees, investors, digital nomads, and entrepreneurs…
Panama is home to many thousands of folks who've taken the leap and reinvented their lives for the better in this land of sunshine and ocean breezes. As a senior, you'll qualify for special perks—everything from discounts on utilities to permission to skip long lines.
This little country also offers a plethora of lifestyle options, including powder-sand Caribbean beaches, dramatic Pacific coastlines, cool and misty highlands, and a buzzing capital city—by far the most modern in the region.
Panama is a tax haven that boasts easy residency, as well as the best infrastructure and internet in the region…
With options for everyone and very goal, this is the World's #1 Overseas Retirement Haven.
Cyprus




-Virtual Conference-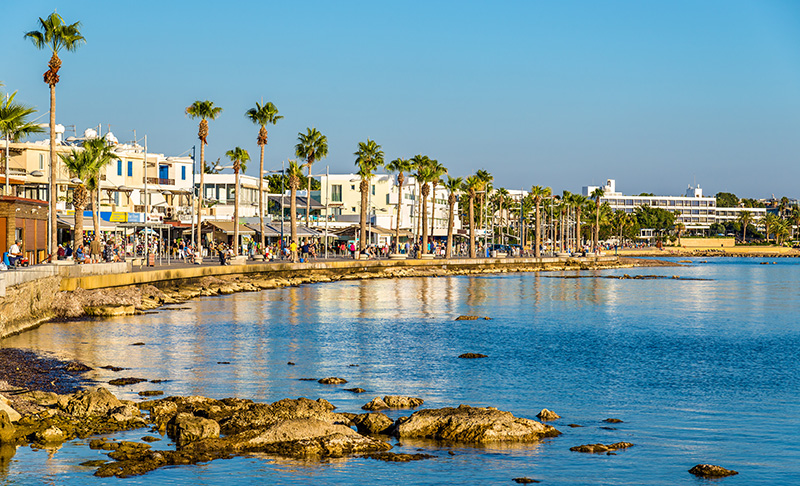 This former British colony boasts long, sandy beaches and perfect Mediterranean weather.
Cyprus has very low crime rates, English is widely spoken, and medical tourism is booming here.
The island is currently split into two regions. While unification is the ultimate goal, the situation has created massive opportunities on both sides for savvy investors and retirees, including easy residency, cheap property, and a very low cost of living…
If you're looking for a place steeped in ancient culture and history, look no further than this underpopulated and overeducated piece of paradise. Home to some of the best beaches in the world, and possibly the best-value place to live well in Europe…
Once an overlooked outpost, Cyprus is now known as the "Miami of the Mediterranean," and the world is taking notice.
Portugal




-Virtual Pass-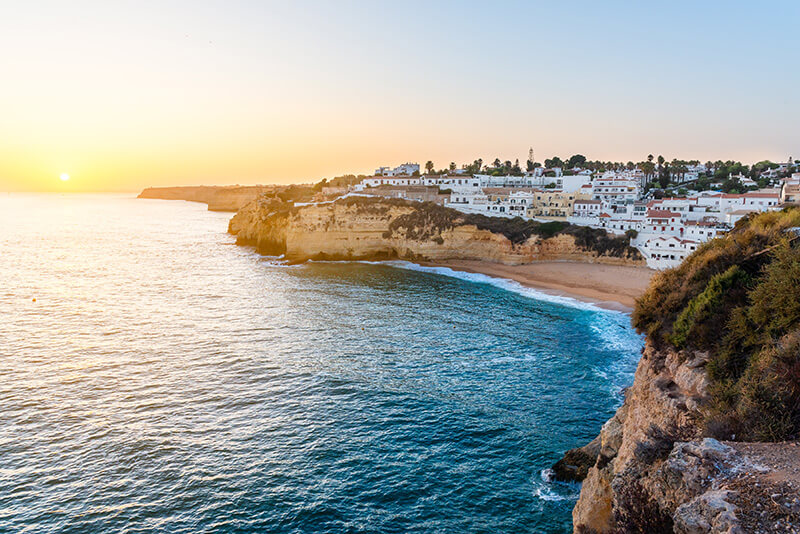 Welcome to the Europe's #1 Overseas Retirement Haven, a land of cobblestoned streets and whitewashed houses with lace-patterned chimneys…
Home to more than 100,000 expat retirees, Portugal serves up 3,300 hours of sunshine and a mild climate annually. Portugal is arguably home to both Europe's best beaches and its best golf courses.
Portugal is beautiful, affordable, welcoming, and incredibly safe (ranking in the Top 5 for global safety several years running).
And, best of all, you can live comfortably here and check off everything on your retirement wish list on a budget that starts at only US$1,500.
Montenegro




-Online Workshop-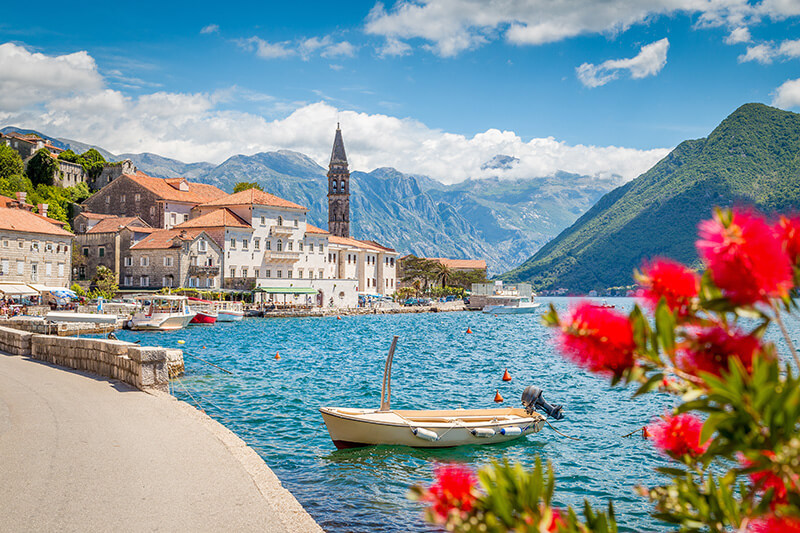 This tiny Adriatic country of a half-million people looks like something straight out of a fairytale.
Montenegro is also arguably the most affordable expat haven in Europe.
Here you can enjoy a mild climate, beautiful scenery, low cost of living, and relaxed lifestyle. Montenegro is particularly popular amongst boaters and adventure seekers. Its rugged geography provides perfect conditions for snow sports during winter and hiking and swimming in the summer.
If you're searching for a retirement destination with a pleasant climate, friendly locals, plenty of outdoor activities, and a cheap cost of living, take a look at Montenegro…
Latin America




-Virtual Conference-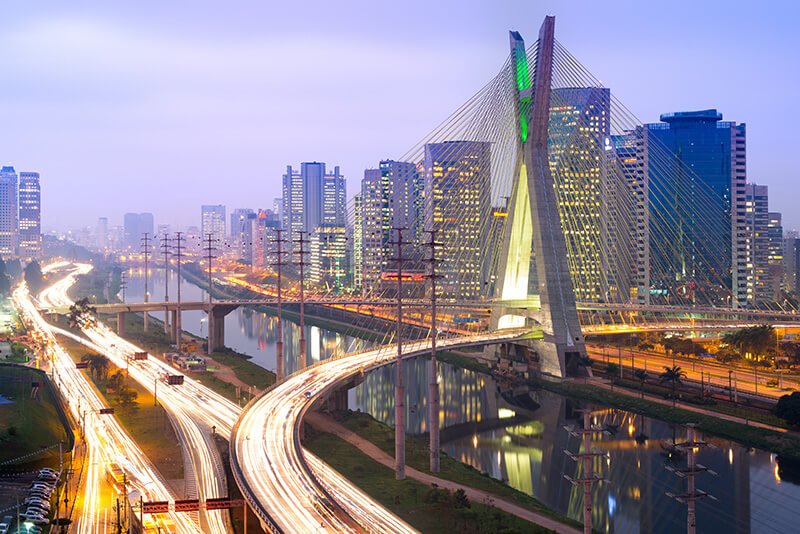 It's no secret that Latin America boasts warm weather and pristine beaches…
But it's also flush with hundreds of years of history, art museums, world-class cuisine, modern skyscrapers, and even acclaimed vineyards… all just a short drive or flight away from North America.
In these countries, you can live better than you do now—for less money—with warm weather year-round and countless, diverse beaches to choose from.
This region of the world is also progressing at a breakneck pace with more modern amenities than ever before—it's the most exciting time in decades to be in Latin America…
Colombia




-Virtual Pass-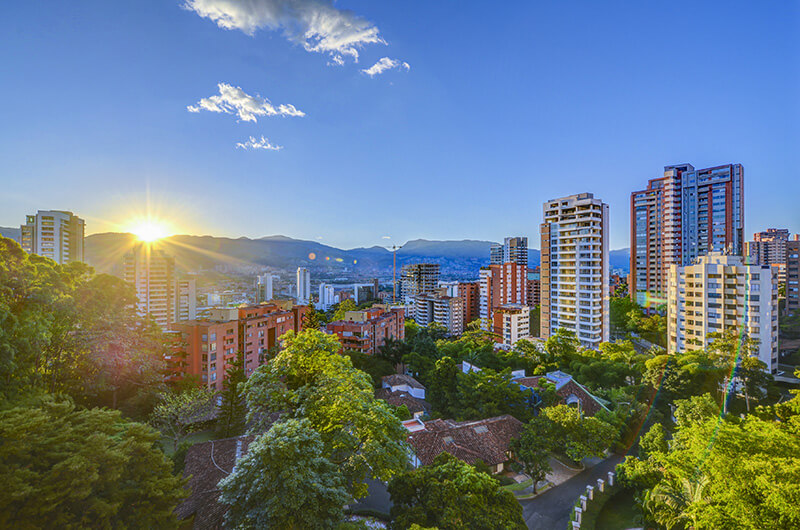 The image of Colombia as a dangerous land of cartels is decades out of date…
The Colombia of today is racing to become the world's most sought-after destination for retirement offering a cultured and tranquil life for just $998 a month.
Perfect weather in the highlands… Spanish-colonial cities in the lowlands… nearly 2,000 miles of Pacific and Caribbean coast…
The Amazon rain forest, the Andes mountains, and hidden, jungle-claimed ancient cities…
The best hospitals in Latin America, bargain real estate, opera, ballet, art museums, fine dining, and more…
You'll find it all in Colombia at a jaw-dropping cost of living.
Europe




-Virtual Conference-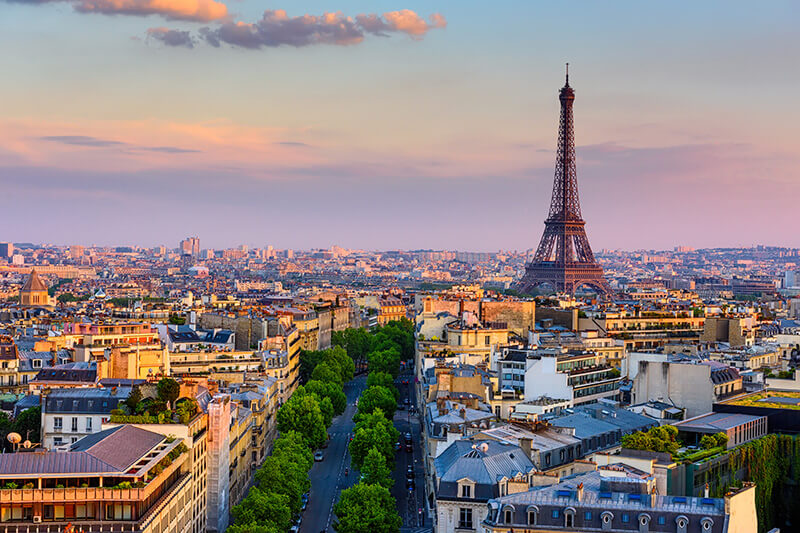 If you've thought your new life in Europe is out of reach, think again…
Even before the U.S. dollar was at near-parity with the euro, with the right insights and know-how, you can live well in key spots on the Continent for under US$2,000 a month.
Indeed, you have more options for affordable Old-World charm than you might ever imagine:
Alpine villages, lush vineyards, Mediterranean islands…
Fresh markets, undiscovered local eateries, Michelin-star cuisine…
Outdoor cafés, famous museums, quaint villages…
While it doesn't offer the shoestring bargain havens of Latin America and Asia…
Europe is home to the world's elite retirement destinations and the combination of architecture, climates, and history is, frankly, impossible anywhere else in the world…
Spain




-Virtual Pass-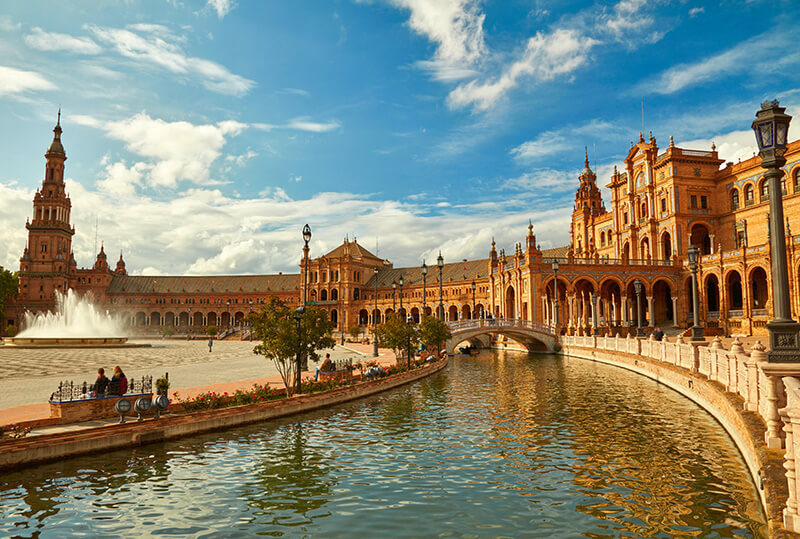 Home to some 7.2 million expats, Spain is the most popular expat haven for both Europeans and Americans.
From its stunning beaches to its tranquil mountain retreats, from brand-name cities to glamorous island resorts…
Spain offers all the romance of the Old World, holding tight to its traditions yet mixes in the best of the 21st century…
This is one unbelievably diverse country… it's easy to understand why so many fall in love with this place.
The best part is you too could live your dream life out in Spain on just US$1,780 a month.
Ecuador




-Online Workshop-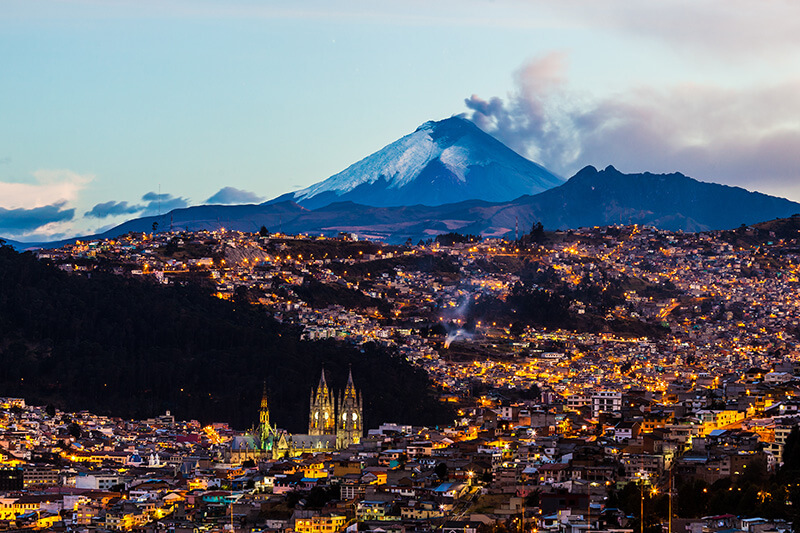 This corner of affordable luxury is only about a 4-hour flight from the United States…
Maid, gardener, cook, travel, dinners out, and more…
You can live like a king (or queen) in Ecuador starting at only US$763 a month.
Besides affordability, Ecuador boasts 1,400 miles of sandy Pacific beaches as well as year-round spring-like weather in its colonial highlands…
What's more, this popular overseas haven boasts one of the one of the easiest and cheapest qualifications for residency…
And that residency comes with one of the world's greatest retirement benefit packages, with eye-popping discounts like 50% discounts on utility bills, 50% discounts on cultural events, 50% discounts on all travel within the country, a 100% refund on sales tax, and much more…
"Overall, we enjoyed the first day of the conference. It was very informative."
-Rocky A. Revels,
United States
Expertise to make you smarter and wealthier…
Global Property Summit


(On Second Homes And Investments)
-Virtual Conference-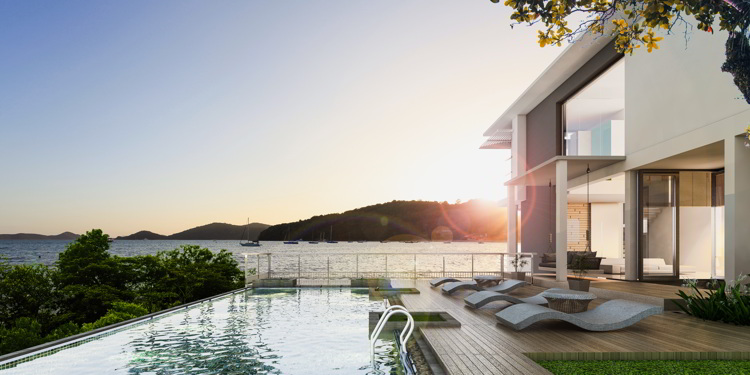 Overseas property is the best hard asset to own today.
Aside from the usual real estate benefits, investing abroad can also come with privacy, tax breaks, and easy residency—plus, it's a much better bargain.
The Global Property Summit gives you the guidance you need to take advantage of these life-changing opportunities…
And you don't need to be rich to get started—we'll reveal at least 10 opportunities to own a home or to invest for less than US$120,000, and more than 25 exclusive and vetted deals in total.
Learn how to profit from expanding middle classes, skyrocketing food demand, economic crises, currency discounts, and the Path of Progress in key real estate markets around the world.
Overseas Health Workshop


(On Medical Care And Insurance)
-Online Workshop-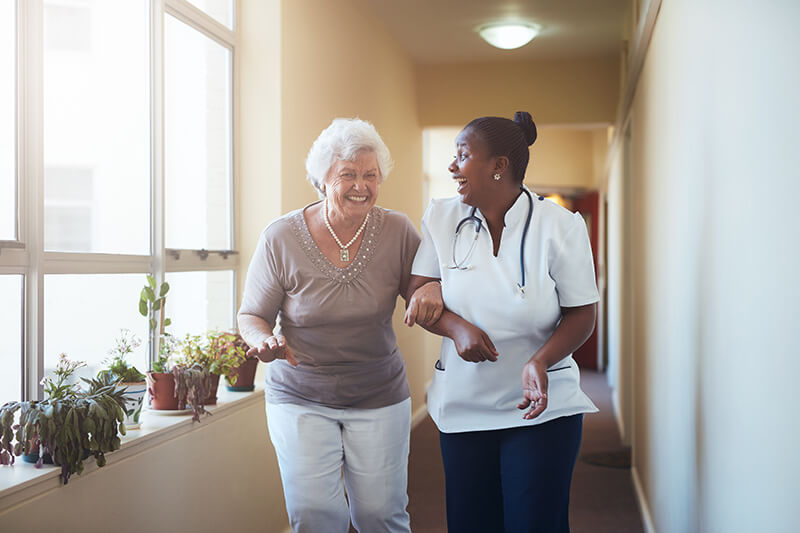 If you're an American, quality health care can be the single most important cost to consider as we get older.
The good news is that a life abroad offers you countless options for affordable and top-notch care—and at 1/4, 1/5, and even 1/10 of the cost you'd pay for the same (or better) standard of treatment in the United States.
Regardless of where you're from, you can arrange health coverage for as little as US$100 a month or less… in some places, health care is free.
It can require some know-how to take advantage of it all, so we've put together all of the information you'll ever need to make the right decisions about your health care and health insurance…
Offshore Wealth Summit


(On Building And Protecting Your Assets)
-Virtual Pass-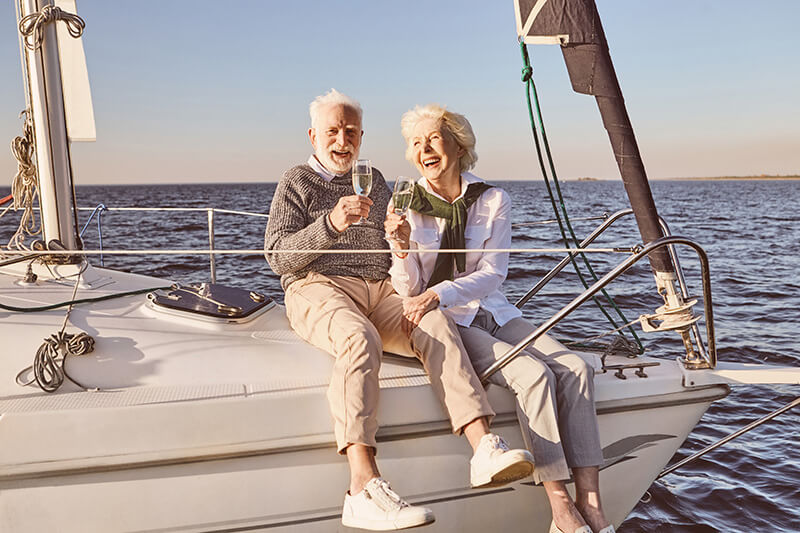 Going "offshore" isn't anything as cloak-and-dagger (or glamorous) as it may sound…
It's about making sure your assets are truly diversified, so that you'll never be penniless or powerless if something bad in your neck of the world happens…
It's about legally ensuring that no one—including creditors, lawyers, and the government—can take what's yours… and it's about making sure your legacy goes to the people you want it to go to and not to lawyers and the taxman.
Bottom line? Going offshore is about true freedom for both your nest egg and your life.
During our famous Offshore Wealth Summit, you'll learn methods, strategies, and inner-circle techniques from the world's most exceptional group of offshore wealth professionals.
Digital Nomad Workshop


(On Making Money Overseas)
-Online Workshop-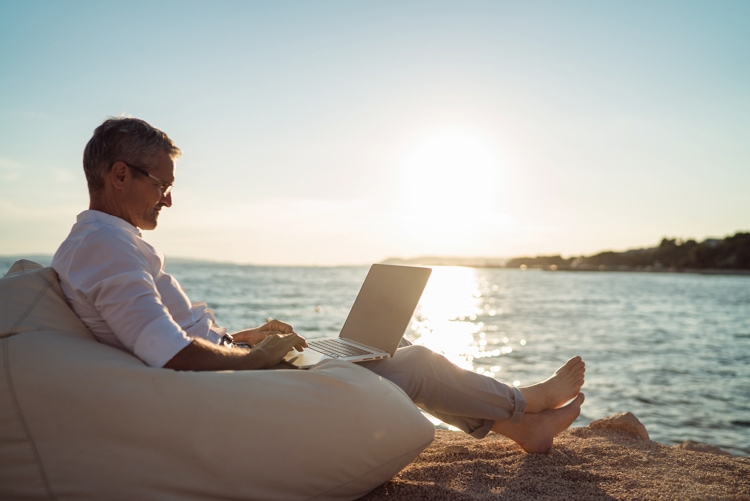 From getting paid to write about life in your new hometown…
To running your own artisan chocolate factory, dive shop, or fitness studio…
To welcoming Airbnb visitors to your guesthouse or bed-and-breakfast…
The opportunities for making money overseas are truly unlimited.
But how do you get started… and, with so many options, which might be best for you?
We're going to cover the best avenues for you to consider—where the path has already been paved by other expat entrepreneurs… where foreign businesses are welcome and encouraged (and, often, incentivized)… and where you have a thriving local market at your disposal—or an easy channel to get your goods overseas.
"Wow! I'm learning so much."
-E.G.,
United States
A Rare Investment That
Saves You Both Money And Time
As you can see, we host a GIANT schedule every year of at least 14 events…
That's more than one event a month—they cover all of the top havens and all of the most important topics for overseas investors and retirees.
The normal rate to access a single Virtual Pass or Virtual Conference goes for US$595 each, while our Online Workshops each charge US$395.
All told, joining us for every event in a year would set you back a grand total of US$7,530.
Now, I can tell you this: that would be money well spent…
But you'll pay nothing close to that as a member of Ultimate Virtual Pass.
This new VIP membership that gives you a full year of access to ALL of our revolutionary online experiences is priced at just US$2999 US$997.
That's only US$71.21 per online event—a whopping discount of 86% off the average going rates!
It's clearly an OUTSTANDING value…
And you'll lock in that bargain now when you take me up on this invitation to claim your own Ultimate Virtual Pass.
"This has been a very informative and helpful conference. Thank you for a well-organized conference with really knowledgeable and helpful speakers!"
-Frances Porter,
United States
Tap Into The World's Biggest And Trusted




Expat Network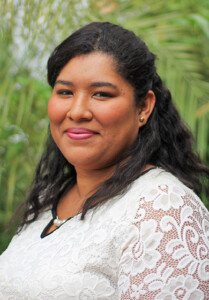 Our hard-working Events Team controls and oversees every conference we host, be it virtual or in-person .
Genesis, Luis, and Makeyra are part of the team that handles the invitation list…
Now, unknown to most, there are two attendee lists for every event…
The Normal Attendee list and the VIP Attendee list. This latter group gets priority for every question and every offer… and they also get access to exclusive presentations and other perks.
Needless to say, your Ultimate Virtual Pass will put you on the VIP Attendee list for as long as you maintain your status. To help fulfill this promise, you'll also get exclusive contact details for Genesis and her team.
As soon as your claim your Ultimate Virtual Pass, you'll receive the events calendar through the next 12 months. Of course, you'll have free access to all of the events, but this initial glance will allow you to plan ahead—and even to request specific topics or speakers during the conference.
Then, at least one month prior to an event, you'll receive full details on an upcoming event, including the dates… that is followed by a few dispatches leading up the event that include speaker information, schedule times, and more.
You'll receive access to the Online Event system a day or two before the event starts. This allows you to take a look around, to try out the bells and whistles, and to leave a message board post in case you want to connect with experts or attendees.
Your Ultimate Virtual Pass promises value and also no hassle. To that end, our entire Events Team will be standing by to give you an optional tutorial on navigating our easy-to-use Online Event System.
Finally, whether you attend the events or not, once the event is over, we'll send you access to the recordings—your access to these invaluable videos lasts for life, regardless of your Ultimate Virtual Pass status.
This couldn't be easier…
With the Ultimate Virtual Pass, you can try before you fly… making your planning for a new life abroad as simple, easy, and affordable as possible.
"I actually enjoyed the 'virtual' format 🙂"
-Joyce and Daniel Pierron,
United States
KATHLEEN'S PERSONAL GUARANTEE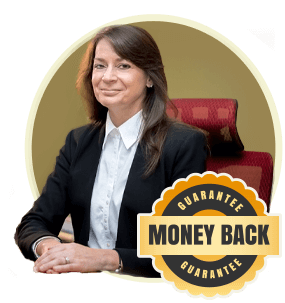 This the easiest, simplest, and most affordable way to help you consider, design, and follow through on the plan and strategy that suits you best for an investment or new life overseas.
Instead of striking out on your own and wasting time on internet research or money on costly trips…
And instead of having to stress over which of our famous expert events to attend…
It's all taken care of for you with the Ultimate Virtual Pass.
This is the best-value, best-choice option for anyone who wants to attend one of our Online Events.
Right now, you'll have to take my word for it…
However, if, at any point during your Ultimate Virtual Pass, you don't agree—no problem…
You're fully protected by our Money-Back, No-Questions-Asked 100% Satisfaction Guarantee.
Simply contact us immediately with your request, and we'll give you a pro-rated refund based on the value of the events attended using your Ultimate Virtual Pass.
Even if you get a refund, the video recording access you received will be yours to keep forever.
As you can see, the risk is all mine… you have nothing to lose and everything to gain…
Fill out the form below to begin… it takes less than a minute…
How Does Your




Ultimate Virtual Pass Work?

Every day, Live And Invest Overseas receives hundreds of e-mails from readers wondering about their own situations…
Would Belize make sense for me? Would I be happy in Portugal?
I'm debating between Costa Rica and Panama… could you comment? Should I be looking at France…or Ireland? Thailand or Malaysia?
Unfortunately, it's almost impossible for us to respond productively to most of these questions.
Should you consider Ambergris Caye or the Cayo (two very different options in Belize)? Would you be happier in Coronado or Las Tablas (two beach choices in Panama)?
I have no idea… only you can make these determinations.
It's a matter of knowing yourself… and it's a matter of getting the right information and meeting the right experts.
After more than 35 years working in this space, my team and I have developed a network without peer…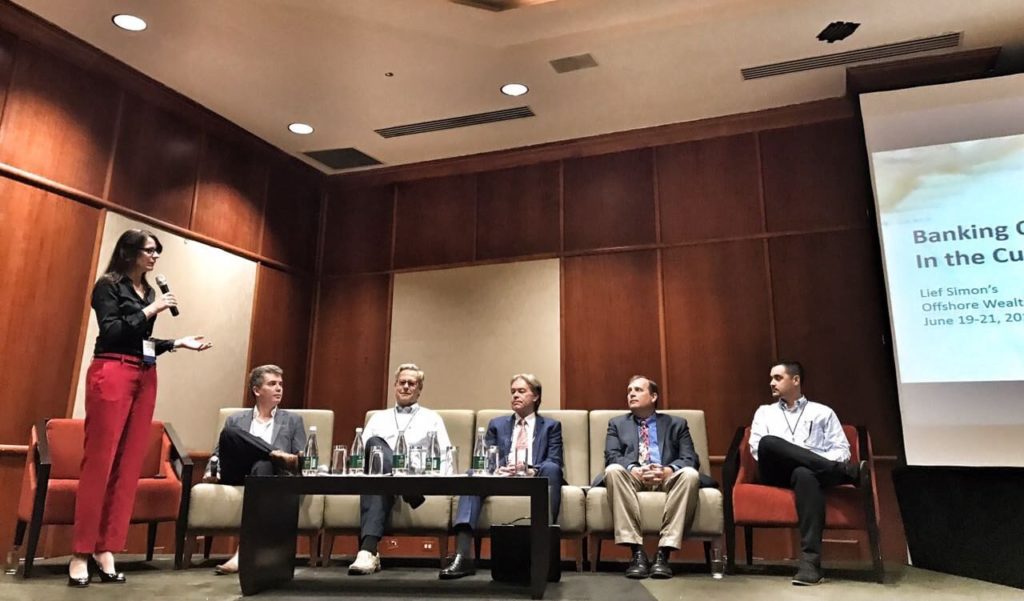 These are the people that we or friends and family have personally used over the years to help achieve our goals. Spanning the globe in Asia, Europe, and the Americas, we can put you in touch with experts and professionals of every type, whether it's attorneys and bankers or shippers and veterinarians…
More than that, though, our extended network includes friends, expats, entrepreneurs, investors, and retirees… folks likely already enjoying what you may be looking for…
It's this exclusive global network that you'll tap into with your Ultimate Virtual Pass.
Every question you might have about a place or situation? Not only will they all be answered, they'll be done so in real time as part of a conversation during one of our Online Events.
You know, it's often said that, "It's not what you know—it's who you know"…
With the Ultimate Virtual Pass, our question is why choose just one?
Let us provide you with all the intel you need to make the most important decisions… and then let us introduce you to the people who can help you succeed.
This is your invitation to the Ultimate Virtual Pass…
I very much look forward to seeing you log on.
Sincerely,

Kathleen Peddicord
Founding Publisher, Live and Invest Overseas

Here's What's Included In




Your Ultimate Virtual Pass…
Free VIP access to every Live and Invest Overseas online event through the next 12 months—currently, that's 14 events covering:

Every event is delivered via high-definition video… you can access the events from anywhere in the world via your mobile devices, desktop, and laptop…
Every session in every event is recorded instantly for On Demand playback. Log in and out with ease for live, high-definition-video access during each event, including the individual how-to presentations, the virtual tours, and our popular panel discussions…
Via online chat rooms and workshop participation, you will have a chance to ask as many questions as they want. And you'll be able to talk to every expert from every event…
You'll get contact information for our attorneys, property pros, investment advisors, tax specialists, bankers, and retirement consultants from every single event…
Once each event is over, you'll receive a complete set of professionally edited video recordings—you'll have lifetime, on-demand access with the option to download everything…
Your satisfaction is guaranteed—for the individual events, the experts, and the event system itself. If you're at all unsatisfied, simply let us know… we'll give you a refund depending on when you cancel, pro-rated over 12 months…
No annual fees or auto-billing… your Ultimate Virtual Pass gives you a full 365 days of free VIP access. After your year ends, so will your status… but you'll keep those on-demand, high-def video recordings of every single event–as well as all of the e-books, materials, and checklists provided during each event—you'll have access to it all for life…
Ultimate Virtual Pass, the new VIP service that gives you a full year of access to ALL of our revolutionary online experiences is priced at just US$2999 US$997.
That means you'll get access to an ENTIRE year of events—according to our current calendar, that's the same as paying only US$71.21 per online event (a GIANT 86% off the going rate).
Altogether, the Ultimate Virtual Pass saves you a whopping US$6,530 in Online Event fees…
This couldn't be any simpler or more affordable…
Claim Your Ultimate Virtual Pass Now
If you have questions, get in touch with Genesis and her Events Team. Reach them by email here, or by phone, toll-free from North America, at -888-627-8834. International callers can get in touch at +1-443-599-1221.
If you received this offer by email or during an Online Event, be sure to contact us ASAP in order to lock in your invitation and any discount.
Frequently Asked Questions
Secure Order Form
This will only take about 60 seconds... let's get started using the steps below...
New customer?