How To Earn Double-Digit Returns In
Latin America's Top Investment Market…
Tune in to our Access Panama
Property Wealth Webinar!
Why Should I Consider Investing
In Panama?
Panama is the headquarters of Live and Invest Overseas…
What's more, our property experts have more personal cash invested here than anywhere else in the world.
There's a good reason for that: Panama is Latin America's top investment market. The fundamentals of this market are overwhelmingly strong…
The U.S. dollar is the currency, meaning no exchange-rate risk…
Panama is Latin America's banking hub, with more than 90 international banks in Panama City alone…
This country has seen strong, sustained GDP growth of as much as 9.6% per year over the past eight years (even during the Great Recession)…
The Panama Canal is critical to the world's economy, which ensures that this will always be a stable and valuable area…
This is a pro-business and foreigner-friendly government, meaning great incentives for foreign retirees and investors…
The country has a solid legal system and strong personal property rights…
A strong, stable economy is important for investment growth, but Panama also offers a unique set of benefits for its property investment market in particular:
Depending on what you buy in Panama, you can be exempt from property tax for up to 15 years…
Panama has been one of the fastest-growing countries in the world when it comes to new construction… you'll find here long track records for key local developers, meaning you can feel confident when buying…
Panama doesn't depend on North American buyers and investors, but it does cater to them, with American designs and features not found in many other Latin American countries…
What else do you need to know about this market? What can you expect as far as investment return?
And where and what, specifically, should you be looking to buy right now?
Our Access Panama Property Wealth Webinar will reveal everything to you…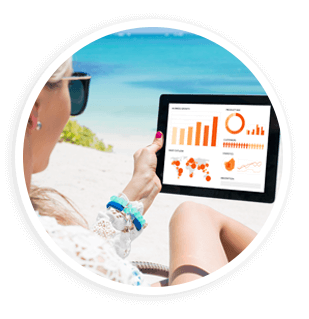 What Is The Access Panama Property Wealth Webinar?
The Access Panama Property Wealth Webinar is a private, online event that is guaranteed to provide you with insights, information, and exclusive deals from within Panama's various property markets.
This little country continues to offer real opportunity for foreign investment across several property sectors, including residential, commercial, and agricultural. Despite its size, Panama offers a world of diversity for property location… on the beach, in the mountains, on secluded islands, or in its capital city.
The middle class is expanding at a rapid pace, tourism is booming, and expats and foreign retirees are moving here faster than ever before…
This Access Panama Property Wealth Webinar will show you, from the comfort of your own home or office, how to tap into these social trends in order to enjoy significant returns from your investment property.
How Much Does It Cost?
How Does It Work?
Live access to the Access Panama Webinar is free. This rate gives you access to the entirety of the webinar, which is projected to last 3-4 hours.
Once you register for the webinar, your confirmation will include full login details for the webinar on Feb. 9. On that day, you will receive a reminder and access to the webinar shortly before it begins, at 10:00 a.m. EST.
During the webinar, you will have full video and audio access to the presenters and their materials. In addition, we have reserved time to allow you to ask as many questions as you'd like. Your access also comes with a free online and downloadable recording of the webinar, so you can reference the information as often and whenever you like.
Click the button below to reserve your access now…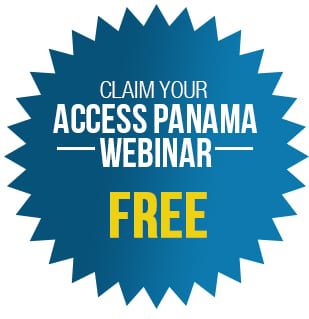 What's On The Agenda?
During the Access Panama Property Wealth Webinar, you'll hear directly from Evie Brooks, former Rich Dad, Poor Dad Elite Trainer and current Director of Live and Invest Overseas' Access Panama group. Evie has nearly a decade of investment experience in the region, and she's been able to secure exclusive access, exclusive financing, and exclusive pricing from some of Panama's biggest developers.
During the webinar, Evie will provide you access to some of these exclusives, as well as insights and up-to-date information on what you need to know before investing in Panama, including:
Why Panama Should Be On Your Radar—What's the real story behind all of the opportunities on offer in Panama? We'll discuss the good, the bad, the beautiful, and the ugly. We'll take you on a virtual tour across this little country blessed with geographic diversity. You'll get an insider's view on the property and investment market… including the best-value neighborhoods and the hotspots you should avoid…
Real Estate 101—Investing in property overseas, especially in Latin America, offers huge opportunity for steady annual returns and high appreciation. However, it's not easy. Unlike in North America, the property markets in most of the world are unregulated, meaning you need to do your homework. Evie will show you what you don't know yet about investing in real estate overseas… then she'll show you exactly what the successful investors are doing right now…
Global Investment Strategies For Short-, Mid-, And Long-Term Opportunities—Panama boasts one of the most diverse markets in the Americas. Different markets in this country—from the beaches to the mountains, from the heart of the capital city to its outskirts—make sense for different investment strategies. The corporate influx into this country is providing double-digit monthly rental returns, while this developing country's path of progress is highlighting potentially dramatic appreciation in certain key areas… Evie will spotlight your best options for 2019 and well beyond…
Open Doors For Multiple Exit Strategies—All too often, investors make a move on a deal without a clear exit strategy… we're here to make sure that doesn't happen. How can you take advantage of Panama's generous property tax laws? Who are your buyers, and how do you find them? And what's the best way to make the purchase in the first place—in your own name, in a company, or something else? You'll find the answers to these and every other question regarding your exit strategy in our Access Panama Property Wealth Webinar…
Exclusive Deals—Reserved For Webinar Attendees Only—Access Panama has developed close relationships with Panama's biggest and best developers. The result? We've been able to secure an unprecedented number of deals, reserved exclusively for Access Panama clients and Live and Invest Overseas readers… including discounts worth tens of thousands of dollars, exclusive financing with little to no interest rates, first-access to the newest projects, and much, much more…
Who Is Organizing The Access Panama Property Wealth Webinar?
The Access Panama Property Wealth Webinar is brought to you by Access Panama, an affiliate of Live and Invest Overseas. Live and Invest Overseas has been the world's savviest and most trusted source for information on living, retiring, and investing overseas since it was established in 2008. Headquartered in Panama City, Access Panama's mission is to introduce all of the many opportunities in Panama available to Americans with useful and honest advice.
What Are You Waiting For?
The online Access Panama Property Wealth Webinar is the support, guidance, and access you need to be able to safely and successfully profit from Panama's booming investment markets. This is the easiest and most efficient solution available anywhere in the world for investors considering Panama.
You'll have complete access to the entirety of the video webinar, which will last 3-4 hours. You'll have the opportunity to ask as many questions as you like. Finally, once the webinar is over, you'll receive free access to online and downloadable recordings of the Access Panama Property Wealth Webinar.
"What a team you all have put together! I'm so impressed with the extend of professional knowledge present in each of the speaker's presentations"
–Kelly G., United States
---
"I feel much better prepared and therefore more confident in planning to retire in another country."
–Stephen Scott, United States
Secure Order Form
This will only take about 60 seconds... let's get started using the steps below...
New customer?