How To Earn Double-Digit Returns
And Pick Up $55,000 Discounts
In The World's Top Retirement Haven…

Panama has been heralded as the world's top retirement haven for many years…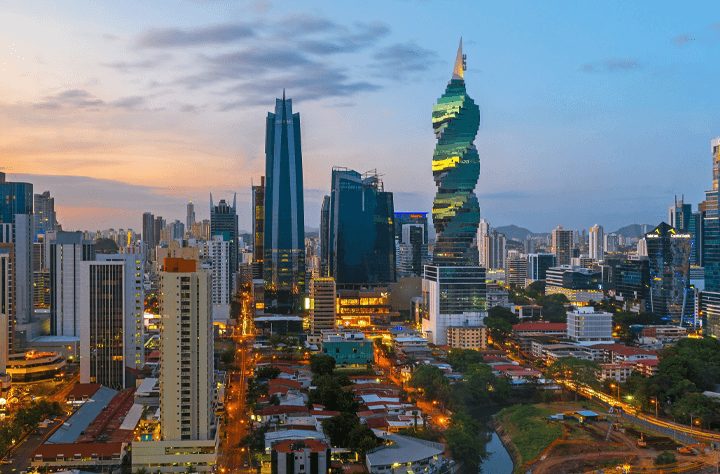 Often called the "Singapore of Latin America," this country offers a first-class lifestyle with a low cost of living, frequent international flights, world-class health care, attractive residency programs, thriving expat communities, and incredible retiree benefits…
Forbes, CNBC, and Business Insider among others regularly feature Panama as one of the world's top places to retire…

When US News asked us to outline "The Best Affordable Places to Retire Overseas in 2021," Panama featured among our top 10.
Here at Live and Invest Overseas we've been making the case for Panama for nearly 20 years now, and we're more bullish on the opportunities and upsides on offer in the Hub of the Americas than ever before.
In fact, a sneak peek at our just released 2021 Global Property Index reveals Panama as the winner, ranking #1 among our choice of top real estate investment markets around the world.
This country is recovering fast from last year's crisis. Construction is on the rise, GDP is projected to grow 12% this year, and property buyers are flocking back to Panama for safe, long-term profits.
From our base here in Panama we can see the writing on the wall. Panama is about to bounce back—and fast.
To that end, we've called an urgent online briefing to get the full lowdown on this, the "World's Top Real Estate Investment Market."
For the first time ever, Lief Simon has gathered together a team of Panama's top real estate experts to walk us through the most profitable markets and latest deals…
In this brand-new Panama Property Wealth Webinar, August 17, we're going to explore exactly how you can take advantage of this short window of opportunity to pick up killer deals…
We'll cover five gold-standard deals, all in prime locations…
Move-in-ready, true beachfront at a massive discount of as much as US$55k…
Just 15 minutes from Panama City, in a luxury, private beach community, this property could be your pathway to residency…
Million-dollar Panama City views for less than US$123k…
A hassle-free net ROI of 10%…

And one incredible deal, handing you 30% returns in less than 24 months… without having to ever lift a finger, no dealing with tenants…
From the modern capital city to the topical highlands and the warm Pacific coast beaches, this place has something for everyone…
Take A Look At This Killer Deal…
What if you could take your place along Panama City's luxury row for not a million dollars… but US$122,500?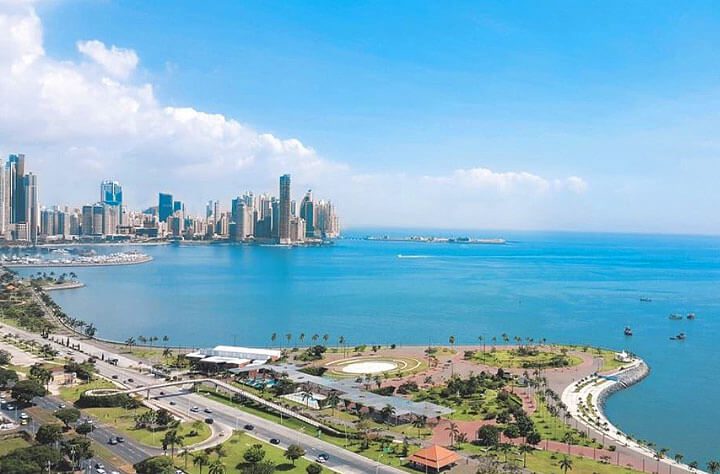 Property here rents for more than anywhere else in Panama City and sells for more than anywhere else in Panama City.
Right now, our webinar attendees can get in on a once-in-a-lifetime deal, allowing you to buy at US$40k less than the local selling price.
That means you'll pay only US$122,500 for your own ocean-view apartment in one of Panama City's most prestigious addresses.
Or how about a home right on the powder-white sands of "Panama's next big beach town"—for just US$155k?
The project offers a slew of luxury amenities, including two social areas with a restaurant, roofed terrace, and sundeck… perfect for relaxing and meeting friends…
You have a choice of two pools… a multipurpose court, a fitness center, a sauna, a private events room… and private access to this white-sand beach…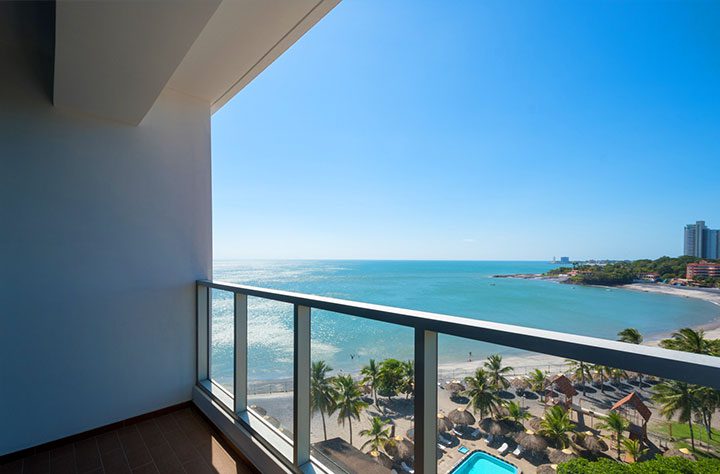 Our webinar attendees can save as much US$55,000 on this true beachfront property.
But there's more to this story…
This is a chance to get in on Panama's next big beach town before prices skyrocket.
We'll walk you through the full story when you join our live online briefing on Tuesday, August 17.
These are just some of the killer deals on the table for our first ever Panama Property Wealth Webinar.
Plus, simply for attending on the day, you'll receive a free bonus gift, (value $49), with Lief Simon's full 11-point check list, and practical "must-know" advice for anyone buying or investing in Panama.
Every Property Is In A Prime Location And Poised For Profits.
This is not something your broker or a google search can help with.
You need someone by your side to show you how it all works and to uncover the properties that make sense during this window of opportunity.
This August 17, we'll arm you with everything you need to get your own affordable Panama property… one that will hand you a steady cashflow for the rest of your life.
And here's the important thing to remember: Even if you are not ready to act on the information we'll share with you, you owe it to yourself to get informed and at least see what's on offer right now…
WHAT:
A private, urgent briefing presenting insights, information, and exclusive deals from within Panama's hottest property markets.
WHEN:
Tuesday, August 17 at 11 a.m. EDT
WHERE:
Online, from the comfort of your own home
PRICE:
Why Should I Consider Investing
In Panama?
Panama is the headquarters of Live and Invest Overseas…
What's more, our property experts have more personal cash invested here than anywhere else in the world.
There's a good reason for that: Panama is Latin America's top investment market. The fundamentals of this market are overwhelmingly strong…
The U.S. dollar is the currency, meaning no exchange-rate risk…
Panama is Latin America's banking hub, with more than 90 international banks in Panama City alone…
This country has seen strong, sustained GDP growth of as much as 11% per year over the past eight years (even during the Great Recession)…
The Panama Canal is critical to the world's economy, which ensures that this will always be a stable and valuable area…
This is a pro-business and foreigner-friendly government, meaning great incentives for foreign retirees and investors…
The country has a solid legal system and strong personal property rights…
A strong, stable economy is important for investment growth, but Panama also offers a unique set of benefits for its property investment market in particular:
Depending on what you buy in Panama, you can be exempt from property tax for up to 15 years…
Key local developers here have long track records spanning decades, meaning you can feel confident when buying…
Panama doesn't depend on North American buyers and investors, but it does cater to them, with American designs and features not found in many other Latin American countries…
Developer financing is often available… in fact, we've been able to secure exclusive, low financing rates and plans for some particularly interesting opportunities…
What else do you need to know about this market? What can you expect as far as investment return?
And where and what, specifically, should you be looking to buy right now?
Our Panama Property Wealth Webinar will reveal everything you need to know about investing and owning in Panama, how your property could be your pathway to visa and residency benefits… along with discounts of as much as US$55,000… and all the contacts details you need to act.
Plus, you'll get your chance to ask your questions live online.
How Much Does It Cost?
Live access to the Panama Webinar is just US$29. This rate gives you access to the entirety of the webinar, which is projected to last two to three hours approximately.
Why Is The Price So Low?
Given the killer deals on offer right now and the limited window of opportunity, we want as many readers as possible to have access to this briefing. In the future this will likely sell at US$129.
How Does It Work?

Once you register for the webinar, your confirmation will include full login details for the webinar on August 17. On that day, you will receive a reminder and access to the webinar shortly before it begins, at 11:00 a.m. EDT.
During the webinar, you will have full video and audio access to the presenters and their materials. In addition, we have reserved time to allow you to ask as many questions as you'd like. Your access also comes with a free online and downloadable recording of the webinar, so you can reference the information as often and whenever you like.
Click the button below to reserve your access now…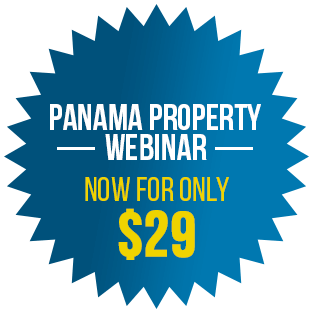 What's On The Agenda?
During the Panama Property Wealth Webinar, you'll hear directly from Lief Simon, America's #1 overseas real estate expert. Lief has multiple property investments in Panama and he has lived there part-time for many years now. Plus, as mentioned earlier, its where Live and Invest Overseas has its office.
The result?
Lief has been able to secure exclusive access, exclusive financing, and exclusive pricing from some of Panama's biggest developers.
Right now, on the table for you… are:
Property in a U.S.-dollar, low-tax environment… with quick and easy routes to residency
A second chance to get in on world-class destinations while bargains are still available…
Access to limited inventory deals you won't hear about anywhere else…
Hassle-free incomes in markets where demand is expanding—places most investors are ignoring…
Opportunities to invest with as little as US$119k… or even US$59k… and still see double-digit returns…
It's with good reason that our just released 2021 Global Property Index reveals Panama as the winner, ranking #1 among our choice of top real estate investment markets around the world.
What Are You Waiting For?
The reality is that few retirees today have nest eggs big enough to cover them comfortably. Most retirees need or want to generate some side income to supplement whatever retirement income they've got.
Whether you're looking for an overseas getaway, an affordable place to retire, or a hassle-free, second income, Panama should be top of your list…
Panama boasts one of the most diverse markets in the Americas. Different markets in this country—from the beaches to the mountains, from the heart of the capital city to its outskirts—make sense for different investment strategies.
The corporate and retiree influx into this country is providing double-digit returns, while this developing country's path of progress is highlighting potentially dramatic appreciation in certain key areas… We'll outline your best options for 2021 and well beyond… 
The online Panama Property Wealth Webinar is the support, guidance, and access you need to be able to safely and successfully profit in the world's #1 real estate market.
This is the easiest and most efficient solution available anywhere in the world for anyone even considering Panama.
For only US$29, you'll have complete access to the entirety of the live online webinar, which will last 2-3 hours. You'll have the opportunity to ask as many questions as you like. Finally, once the webinar is over, you'll receive free access to online and downloadable recordings of the Panama Property Wealth Webinar.
Plus, simply for attending on the day, you'll receive a free, and exclusive Panama Real Estate Insider's Report (value US$49), from Lief Simon.
Finally, once the webinar is over, you'll receive free access to online and downloadable video recordings of the Panama Property Wealth Webinar.
"What a team you all have put together! I'm so impressed with the extend of professional knowledge present in each of the speaker's presentations"
–Kelly G., United States
---
"I feel much better prepared and therefore more confident in planning to retire in another country."
–Stephen Scott, United States
Secure Order Form
This will only take about 60 seconds... let's get started using the steps below...
New customer?