"I've never seen deals this big for such a small amount of money…"


— Lief Simon
---
Join Us For The First-Ever




World's Best Pocket Money Property Webinar
This Urgent Event is Taking Place Exclusively Online:
December 2, 11:00 EST
For more than a decade through boom and busts, Live and Invest Overseas has led the way in a quiet revolution which has helped thousands of readers become truly diversified by location, lifestyle, and investment.
This has never been more urgent than today…
Amid this current crisis, our quiet revolution has become a stampede…
Investors recently pulled US$25.8 billion out of the U.S. stock market… they're now looking to real estate for safe and double-digit returns.
After the crazy 2020 roller coaster ride it's finally time to cash out.


The good news is that you and I are already ahead of the game…
In our first-ever World's Best Pocket Money Property Webinar, December 2 we're going to explore exactly how you can take advantage of the biggest wealth building opportunity of our lifetimes.
It's how you can supercharge your nest egg while creating income…
Claim your own affordable getaway in the world's top retirement havens…
And lock in guaranteed returns…
Without the big spend.
Bottom line, this is how you are going to reclaim your wealthy retirement regardless of what happens to the stock markets, Social Security, or your 401(k).
Take this sleeping beauty… A stunning under-the-radar Mediterranean island which boasts incredible values…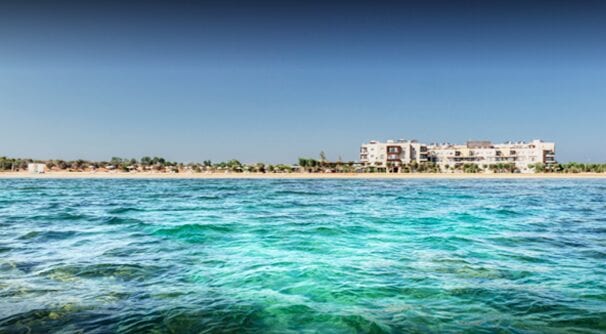 But I don't expect these values to remain for long.  Word is already out, with Conde Nast now calling this little slice of paradise "The Hottest island on the Med."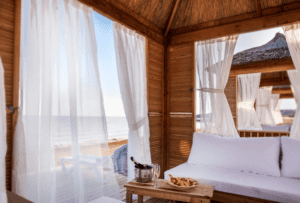 Your home here is in a prime location right on the beach, with an on-site rental management team in place.
Here, your family (and your renters) can take advantage of year-round sunshine to enjoy a laid-back beach lifestyle, with a private beach, and miles of pristine golden sand… a spa, wellness center, and pool… all on your doorstep…
For just US$75k, you can own a beachfront home that pays for itself and then some—handing you a 10% ROI steady cashflow.
Altogether, it's a completely hassle-free and diversified investment.
Why put your money into a volatile stock market—or a practically 0% interest savings account—over this?
And this is just one of the exciting new opportunities we'll explore in our World's Best Pocket Money Property Webinar.
Colonial city gems, white-sand beachfront along the path of progress…  Mediterranean island escapes, and Panama's hottest bargains…
This collection of properties features the world's premier destinations, along with world-class beaches—all starting at less than US$75k…
Some for as little as US$40k… And all in prime locations and poised for profits.
Even a single foreign property investment can give you the level of diversification you need to weather any future storms…
If it's the right one.
You need someone by your side to show you how it all works, and to uncover the properties that make sense during this window of opportunity.
This is not something your broker or a Google search can help with.
This December 2, we'll arm you with everything you need to get your own very affordable property… one that will hand you a steady cashflow for the rest of your life.
And here's the important thing to remember: Even if you are not ready to act right now on the information, we'll share with you, you owe it to yourself to get informed and at least see what's on offer right now…
Why Should I Consider Buying Overseas Real Estate Right Now?
Let me ask you:
Would you like to build your wealth with a safe investment offering 15% annual returns… one which has consistently outperformed stocks and bonds for the last 150 years?
Do you like the idea of owning your own island getaway, usually only within reach of the super wealthy—for just US$75k?
How about securing a second income that will last your entire lifetime–even after you retire?
If you said yes to any of these questions, then read on because that's exactly what's on the table right now…
As the world battles COVID-19, we are within a unique moment in history, when ordinary investors like us can get in on high-yielding properties… without a Warren Buffet bank account.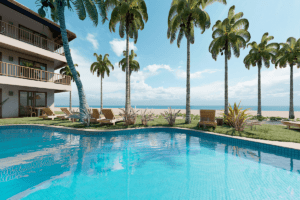 How about a home here, right on this white-sand beach for just US$67,000?
Today's Opportunity:
Over the past 12 years, we've introduced readers to the best real estate investment opportunities Lief Simon has identified worldwide.
If you missed out on these wealth generating opportunities, I strongly recommend that you act now, while you can get in on prime location properties for pennies on the dollar.
"The major fortunes in America have been made in real estate."
— John D. Rockefeller
Indeed, studies have shown real estate consistently outperforms stocks and bonds. But the truth is, it's harder and harder to find world-class property worth owning for sale at prices worth paying… especially if you're talking beachfront.
However, we have identified two unique places where the beachfront is both special and—for now—under-valued…
And there's more…
We're looking at the world's top retirement havens, places where your dollar goes further, the living is good, and the profit potential is strong…
Including one destination ranking #5 on the top ten places to retire in the world. Here in a charming colonial city Forbes call "South America's Next Capital of Cool"…   we'll show how you how to snap up the perfect apartment for just US$43k.
Our Pocket Money Property Webinar will reveal all.
WHAT:
In this exclusive new online webinar, Lief Simon, America's #1 Overseas Real Estate Expert, together with our contacts from around the world, will present insights, information, and brand new exclusive deals you can use to secure top tier properties for less than US$75k…
These are properties that pay for themselves and then some… in world-class destinations… and on the path of progress, to hand you serious appreciation on top of double-digit rental returns.
WHEN:
Wednesday, December 2. at 11 a.m. EST..
WHERE:
Online, from the comfort of your own home
PRICE:
What Is The Pocket Money Property Webinar?
The Pocket Money Property Webinar is a private, online event that is guaranteed to provide you with insights, information, and exclusive deals from proven property investments around the world.
Right now, on the table for you… are:
A strong U.S. dollar supercharging your buying power…
A second chance to get in on world-class destinations where bargains abound amid this current crisis…
Hassle-free rentals in markets where demand is expanding—places most investors are ignoring…
Multiple opportunities to invest with less than US$75,000…
This Pocket Money Property Webinar will show you everything you need to act now, from the comfort of your own home or office.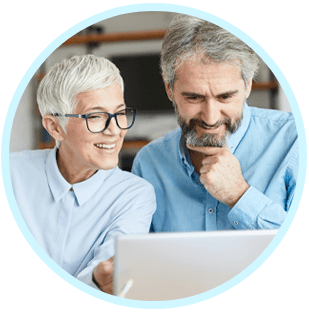 How Much Does It Cost?
Live access to the Pocket Money Property Webinar is just US$29. This rate gives you access to the entirety of the webinar, which is projected to last 2 hours approximately.
Why Is The Price So Low?
Given the urgency of the current situation, we want as many readers as possible to have access to this briefing. In the future this will likely sell at US$129. But not now… not when the U.S. economy is in chaos, and folks are desperately in need of a safe place to grow their nest-egg.
How Does It Work?
All you need is an internet connection.
We'll send you an email confirmation which will include full login details for the webinar on Wednesday, December 2. On that day, you will receive a reminder and access to the webinar shortly before it begins, at 11:00 a.m. EST.
During the webinar, you will have access to the presenters and their materials. In addition, we have reserved time to allow you to ask as many questions as you'd like. Your access also comes with a free online recording of the webinar, you can access anytime afterward.
Click the button below to reserve your access now…
What Are You Waiting For?
If 2020 has taught us anything it's that you need to look for profit opportunities that can weather any future storms.
Join us on December 2, and just months from now you could be sitting comfortably on your bargain dream home, one that hands you a steady retirement income for as long as you wish… 10, 20, even 30 years from now.
For only US$29, you'll have complete access to the entirety of the webinar, which will last 2 hours approximately. You'll have the opportunity to ask as many questions as you like. Finally, once the webinar is over, you'll receive free access to online recordings of the World's Best Pocket Money Property Webinar.
Secure Order Form
This will only take about 60 seconds... let's get started using the steps below...
New customer?