Ready to Build Your Wealth?
Here's How To Pick Up World-Class




Beach Property From US$47k…




And Still Earn 10%+ Annual Returns



In this exclusive new online webinar, Lief Simon, America's #1 Overseas Property Expert, together with fellow experts from around the world, will present insights, information, and brand new exclusive deals you can use to secure top tier beach properties for as little as US$47k…
These are properties that pay for themselves and then some, with guaranteed returns…  in world-class destinations… and on the path of progress, to hand you serious appreciation on top of double-digit rental returns. Reserve your place here.
For more than a decade Live and Invest Overseas  has helped thousands of readers become truly diversified by location, lifestyle, and investment.
This has never been more urgent than today…
Or potentially more profitable.
Right now, as the world recovers, we have a short window of opportunity within which to pick up the last great beach bargains of the decade…
And to get in before the travel boom explodes and prime-location rental properties shoot up in values.
As I write, the travel industry is desperately scrambling to prepare for…

And it's not just airlines, and travel agents…

"There's going to be a travel rebound coming that's unlike anything we've ever seen" he says… with one important new development.
Today's vacationers are fleeing crowded hotels and cities, instead escaping to beach and mountain homes, where they can enjoy wide open spaces and longer stays…
All of which adds up to explosive rental returns for our pocket money beach properties.
In our new Pocket Money Beach Property Webinar, September 8, we're going to explore exactly how you can take advantage of what could be the biggest wealth building opportunity of our lifetimes.
It's how you can supercharge your nest egg while creating income…
Claim your own overseas escape in a coastal paradise…
And lock in double-digit returns…
Without the big spend.
Bottom line, this is how you are going to secure your wealthy retirement, regardless of what happens to the stock markets, inflation,  your 401(k) or government interference.
Take this property in "Europe's secret riviera" where the world's ultra-rich come to moor their yachts and stay in multi-million-dollar homes…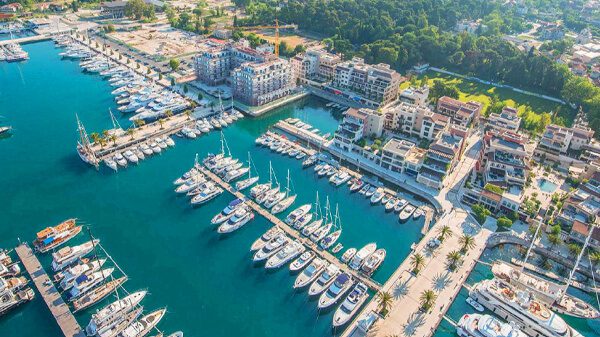 We'll show you how to claim your profitable overseas getaway here for less than US$75k.
It's in a prime location , where the government is targeting high-end tourism, and an on-site rental management team is in place.
Here, your family (and your renters) can enjoy a laid-back coastal lifestyle, with a spa, wellness center, and pool onsite… along with a choice of beaches, old-European culture, and luxury living…  all on your doorstep…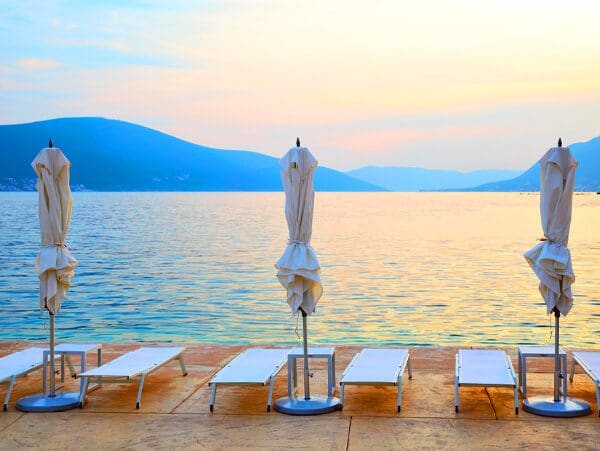 For less than US$75k, you can own a home that pays for itself and then some—handing you a 10% ROI steady cashflow.
There's also an exciting European residency angle to this property.
Altogether, it's a completely hassle-free and diversified investment.
Why put your money into a volatile stock market—or a practically 0% interest savings account—over this?
And this is just one of the exciting new opportunities we'll explore in our Pocket Money Beach-Property Webinar.
These properties start from as little as US$47k and all are in prime locations and poised for profits.
This is not something your broker or a google search can help with.
This September 8, we'll arm you with everything you need to get your own very affordable beach property… one that will hand you a steady cashflow for the rest of your life.
And here's the important thing to remember: Even if you are not ready to act right now on the information we'll share with you, you owe it to yourself to get informed and at least see what's on offer right now…
Why Should I Consider Buying Overseas Real Estate Right Now?
Let me ask you:
Would you like to secure your financial future with a safe investment offering 10%+ annual returns… one which has consistently outperformed stocks and bonds for the last 150 years?
Do you like the idea of owning your own island escape, usually only within reach of the super wealthy—for just US$75k?
How about securing a second income that will last your entire lifetime–even after you retire?
If you said yes to any of these questions, then read on because that's exactly what's on the table right now…
As the world recovers from COVID-19, we are within a unique moment in history, when ordinary investors like us can get in on high-yielding properties… without a Warren Buffett bank account.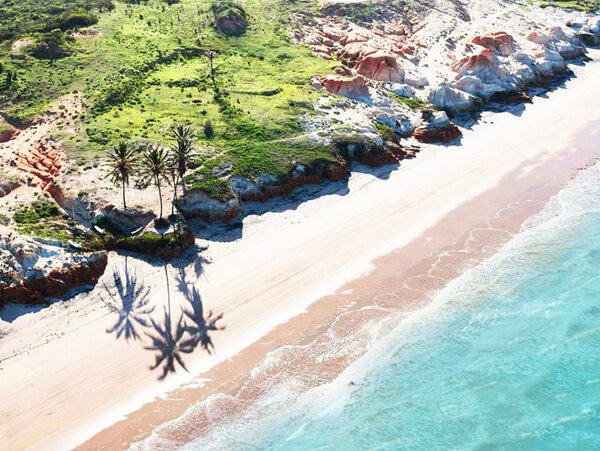 One of our pocket money properties gets you a bungalow on this pristine, white-sand beach for just US$47k. It's right on a path of progress for serious appreciation, and projected rental yields of 10%+, per year.
Today's Opportunity:
Over the past 12 years, we've introduced readers to the best real estate investment opportunities Lief Simon has identified worldwide.
If you missed out on these wealth generating opportunities, I strongly recommend that you act now, while you can get in on true beachfront for pennies on the dollar.
"I was putting what little money I had in Ocean Frontage, for the sole reason that there was only so much of it and no more, and that they weren't making anymore…"


— Will Rogers, April 13, 1930
Will Roger's investment strategy is as sound today as it was over 90 years ago. The trouble is, in the intervening decades, people have been aggressively buying up what beachfront property there is. What's left for you?
The truth is, it's harder and harder to find coastline worth owning for sale at prices worth paying.
However, we have identified four unique places where the beachfront is both special and—for now—under-valued…
Our Pocket Money Beach Property Webinar will reveal all.
What Is The Pocket Money
Beach Property Webinar?
The Pocket Money Beach Property Webinar is a private, online event that is guaranteed to provide you with insights, information, and exclusive deals from proven property investments around the world.
Right now, on the table for you… are:
A massive travel boom, handing us double-digit rental returns…
Our last chance to get in on prime-location properties before values shoot up…
Hassle-free rentals in markets where demand is expanding—places most investors are ignoring…
Multiple opportunities to invest with as little as US$47,000…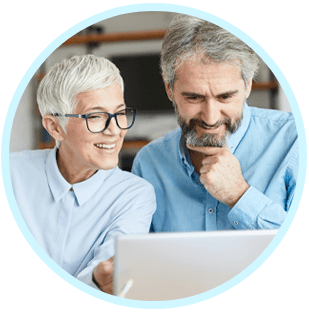 Wednesday, September 8, at 11 a.m. EDT..
WHERE:
Online, from the comfort of your own home
PRICE:
How Much Does It Cost?
Live access to the Pocket Money Beach Property Webinar is just US$29. This rate gives you access to the entirety of the webinar, which is projected to last 2 hours approx.
Why Is The Price So Low?
Given the urgency of the current situation, we want as many readers as possible to have access to this briefing. In the future this will likely sell at US$129. But not now… not when we have such a short window of opportunity to pick the last great beach bargains of the decade.
How Does It Work?
All you need is an internet connection.
Once you register, we'll send you an email confirmation which will include full login details for the webinar on September 8. On that day, you will receive a reminder and your access link shortly before it begins, at 11:00 a.m. EDT.
During the webinar, you will have access to the presenters and their materials. In addition, we have reserved time to allow you to ask as many questions as you'd like. Your access also comes with a free online recording of the webinar.
Click the button below to reserve your access now…
What's On The Agenda?
During the webinar, Lief and a team of global property experts walk you through exclusive deals along with everything you need to act, including:
Why Overseas Real Estate should be on your radar right now—What's the real story behind this asset class and why it's the perfect way to safeguard your wealth?
Location, Location, Location —Lief will show you what you don't know yet about investing overseas… How to identify property with intrinsic value and why this is key to your long-term profits.
Exit Strategies—This is about investing in hard-assets, you have options if you decide you need to cash out early.
Exclusive Deals—Reserved For Webinar Attendees Only—Lief has developed close relationships with these developers. The result? We've been able to secure exclusive US$10,000 discounts, incredible payment plans, early-access to a brand-new project offering a profitable Mediterranean island getaway for US$75k, and much, much more…
What Are You Waiting For?
Just months from now you could be sitting comfortably on your bargain dream home, one that hands you a steady retirement income for as long as you wish… 10, 20, even 30 years from now.
For less than the price of lunch out, the online Pocket Money Beach Property Webinar will arm you with all the support, guidance, and access you need to build your wealth—safely outside the stock market…
And claim your own overseas getaway at the same time.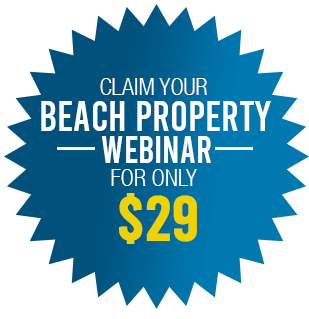 Secure Order Form
This will only take about 60 seconds... let's get started using the steps below...
New customer?